Malaysian woman born to Muslim father, Buddhist mother goes to court to be recognised as non-Muslim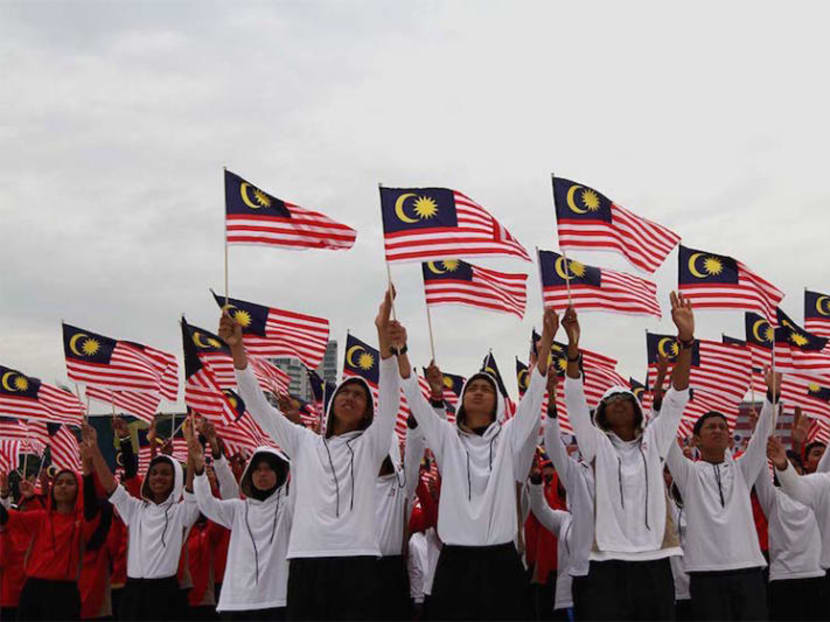 KUALA LUMPUR — A Selangor woman born to a Muslim father, but raised as a Buddhist by her Buddhist mother who was never legally married, wants the court to declare her as a non-Muslim.
Ms Rosliza Ibrahim, who turns 37 in November, has been on a long journey to seek official recognition that she is a non-Muslim. Her case is finally before the Court of Appeal on Tuesday (March 13) .
"She was raised a Buddhist by her mother, she continues to profess Buddhism till this day and wants to continue living her life peacefully as a Buddhist in Malaysia," Ms Rosliza's lawyer Aston Paiva said when explaining his client's case.
According to Ms Rosliza, Selangor's Muslim laws do not apply to her as she was born an illegitimate child to her Muslim father and late Buddhist mother. Ms Rosliza argued that the English common law and Muslim laws' position is that the natural father would have no rights over an illegitimate child, while only the natural mother would have rights over the child.
Since Ms Rosliza's natural mother had guardianship rights over her including deciding her religious upbringing, she is arguing that her religion should follow her mother's wishes for her to be a Buddhist, and she should be subject to civil laws instead of syariah laws.
"However, for all official purposes, she is being considered a Muslim and the state government of Selangor does not want to exempt her from the application of Muslim laws because of her illegitimate father's religion.
"As a result, her constitutional right to religious freedom, choice of partner and disposition of property are all adversely affected. She cannot go to the Shariah court as, by law, she is not even a Muslim in the first place. Thus, there is no question of leaving Islam," Mr Phua said.
In Malaysia, a different set of personal laws apply to and govern the life of Muslims, ranging from matters such as property inheritance to marriage, divorce and child guardianship. State laws typically dictate that a Muslim will have to marry a Muslim, in order for their marriages to be recognised as a valid marriage.
For example, a Muslim woman living in Selangor cannot marry a non-Muslim, as stated under Section 10(2) of the Islamic Family Law (State of Selangor) Enactment 2003.
Trudging through the courts
Ms Rosliza's legal battles begain in 2015, when she filed a lawsuit at the High Court against the Selangor government. The Selangor Islamic Religious Council (Mais) later joined the lawsuit as an intervener.
Ms Rosliza sought several court orders, including a declaration that she was born illegitimate and Ms Yap Ah Mooi, who was a Buddhist, was her natural mother; as well as a declaration that the putative father of an illegitimate child does not fall under the definition of "parents" in the interpretation of "Muslim" in Section 2 of the Administration of the Religion of Islam (State of Selangor) Enactment 2003.
Among other things under Section 2, someone who had at least one parent who was Muslim at their time of birth will be considered to be a Muslim.
Ms Rosliza also sought a declaration that she is not a Muslim, and that all Selangor state laws for Muslims do not apply to her and that all Selangor syariah courts have no jurisdiction over her.
At the High Court, Ms Rosliza showed proof that both the Federal Territories and Selangor Islamic authorities had no records of her or her mother having converted to Islam; and with also no records of her biological parents having entered into a Muslim marriage.
Ms Rosliza also showed her late mother Yap Ah Mooi's October 8, 2008 statutory declaration of not being married to Ms Rosliza's father when she was born.
But on March 3, 2016, the High Court dismissed Ms Rosliza's lawsuit, based on the reason that she was not able to prove that her parents did not enter into a Muslim marriage.
"This was decided based on the High Court's speculation that they could have gotten married in any of the other 10 states in Malaysia or outside of Malaysia," Mr Phua said, noting, however, that his client was not given a chance to be heard on this as the High Court did not ask her for evidence before its ruling.
Ms Rosliza then filed an appeal to the Court of Appeal, seeking either that her legal bid be allowed or for her case to be sent back to the High Court for the speculation to be resolved.
On October 11, 2016, the Court of Appeal ruled in favour of Ms Rosliza's appeal and ordered her case to be heard again in the High Court before a different judge.
No marriage proof, but...
Given a second chance at the High Court, Ms Rosliza went to the religious authorities of 10 other states in Malaysia (Johor, Kedah, Kelantan, Melaka, Negri Sembilan, Pahang, Penang, Perak, Perlis and Terengganu), managing to get their confirmation that they did not have any records of her mother converting to become a Muslim, or of a Muslim marriage between her parents.
She even obtained the Immigration Department's confirmation that her mother did not have a passport, which is necessary for travel abroad.
But despite being armed with such evidence, the High Court on June 22, 2017 rejected Ms Rosliza's bid "on a speculation that her natural parents could have gotten married but did not register the marriage", Mr Phua said.
Mr Phua said he will argue today of the "grossly unfair" situation, where the High Court again did not ask for evidence from Ms Rosliza or even interviewed her first, but had allegedly speculated "based on possibilities of her situation".
So what did the High Court say?
In the 2017 written judgment sighted by Malay Mail, High Court judicial commissioner Abd Majid Tun Hamzah concluded that the evidence produced by Ms Rosliza only showed that no marriage registration was made, asserting that failure to register a marriage was not proof that there was no such marriage.
Saying that the evidence produced by Ms Rosliza failed to prove on a balance of probabilities that she was not a Muslim at birth, Mr Abd Majid said he was of the view that she was born a Muslim.
He said Ms Rosliza should not be seeking for a declaration that she was not a Muslim since birth, but could instead apply for a declaration that she is no longer a Muslim.
But he said that it is the syariah courts that has the jurisdiction to make such a declaration, ruling that the civil High Court "has no jurisdiction to hear this application and has no power to grant the declaration applied for".
He cited Section 61(3)(b)(x) of the Administration of the Religion of Islam (State of Selangor) Enactment 2003, which states that the Syariah High Court in Selangor shall hear and decide on matters involving Muslims if it relates to a declaration that a person is no longer a Muslim.
Ms Rosliza's appeal against the 2017 decision is expected to be heard on Tuesday (March 13) at the Court of Appeal.
For Ms Rosliza, the court decision is crucial as her life — and that of any children she has — teeters between living as a non-Muslim or being subject to Islamic laws when she does not consider herself a Muslim.
"A failure by the Malaysian courts to conclusively determine this dispute would affirm that the religion of Islam can be imposed on the Buddhist appellant against her will; violating guaranteed constitutional rights and human rights in Malaysia," Mr Phua said. MALAY MAIL ONLINE