Malaysia's Sultans express concern that religious controversies are splitting the country
KUALA LUMPUR — Malaysia's sultans have expressed concern that the country's unity and harmony are being eroded in light of several recent controversies over race and religion, including moves by at least two laundromat owners to bar non-Muslims from their shops.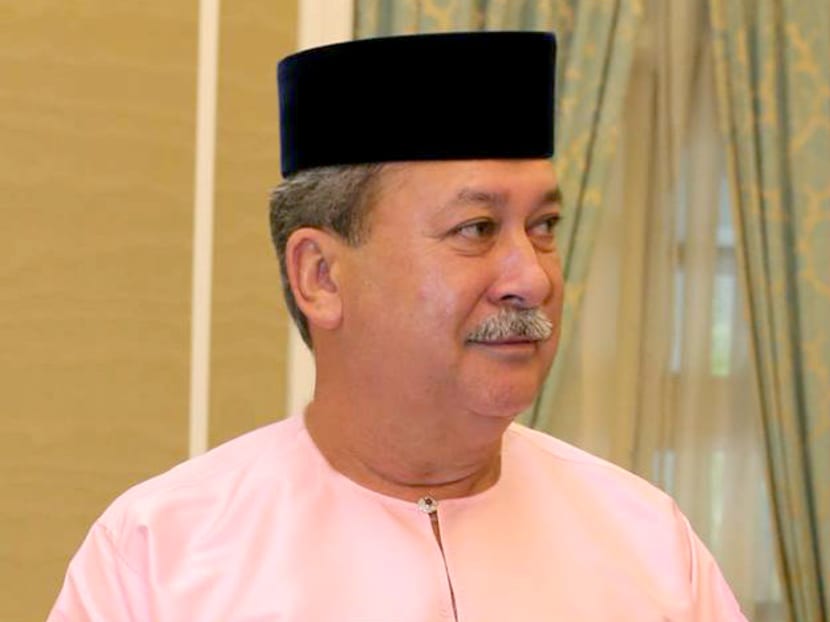 KUALA LUMPUR - Malaysia's sultans have expressed concern that the country's unity and harmony are being eroded in light of several recent controversies over race and religion, including moves by at least two laundromat owners to bar non-Muslims from their shops.
"In recent weeks, the actions of certain individuals have gone beyond all acceptable standards of decency, putting at risk the harmony that currently exists within our multi-religious and multi-ethnic society," said Keeper of the Ruler's Seal Syed Danial Syed Ahmad in a statement on Tuesday (Oct 10).
"The Rulers are of the opinion that the damaging implications of such actions are more severe when they are erroneously associated with or committed in the name of Islam.
"As a religion that encourages its followers to be respectful, moderate, and inclusive, the reputation of Islam must not ever be tainted by the divisive actions of certain groups or individuals which may lead to rifts among the people," the statement added.
(Click above to enlarge)
Tuesday's statement represents a rare foray by the Malay rulers into Malaysia's socio-political sphere.
It also came days after a federal religious official shocked many by criticising the Johor Sultan for intervening in a controversy over a Muslim-only laundromat in Muar, Johor.
The last time the Malay rulers collectively issued a public statement was in 2015 on state investment firm 1Malaysia Development Berhad (1MDB), which is being investigated in at least six countries for money-laundering and misappropriation of funds.
"That the rulers have come out as a collective to issue a (Tuesday's) statement suggests that they are deeply concerned with a number of occurrences in the country that, if not confronted and countered, could undermine the social fabric of Malaysia," said Dr Mustafa Izzuddin, a research fellow from Iseas-Yusof Ishak Institute.
 Mr Rashaad Ali, a research analyst at the S Rajaratnam School of International Studies' (RSIS) Malaysia Programme said the statement could also be a "calculated reminder" to the federal government of their existence and influence.
"I think perhaps the rulers sense that there is now some space for them to maneuver politically. A politically weak federal government has seen states and sultans exercise greater autonomy and influence, best exemplified by the Johor royal family," he said.
The Sultan of Johor has publicly voiced his concerns on numerous issues, the latest being the Muslim-only laundromat in his state.
The operator in Muar had initially maintained that he was doing his duty as a Muslim and that the policy was in place for reasons of "kesucian", or "purity".
But after a dressing down by Sultan Ibrahim Iskandar, who said Johor was "not a Taliban state" and such a practice was "extremist" and "totally unacceptable", the laundromat owner apologised and scrapped the practice.
Another laundromat with a similar policy in Perlis also reversed its restriction in the same week after a visit from the state's Mufti Mohd Asri Zainul Abidin and Perlis Crown Prince Syed Faizuddin Putra Jamalullail.
The controversy did not end there however.
In what was likely an unprecedented move, Mr Zamihan Mat Zin, an official with the Malaysian Islamic Development Department (Jakim), then criticised the Johor Sultan for his intervention on the Muar laundromat issue.
Mr Zamihan also said non-Muslims like the Chinese are not "pure" in their toilet habits.
"We are a Muslim country, our leaders (are) Muslim, our rulers (are) Muslim, our Sultans (are) Muslim. They all swore an oath... want to have a dhoby for Muslim only also cannot, we are said to be narrow-minded, we are said to be Taliban," he said, while giving a religious lecture at a mosque in the city of Shah Alam in Selangor last week.
"The Sultan should not make such statements."
Mr Zamihan's comments have since appeared on a video uploaded on YouTube.
Mr Zamihan, who is the head of an Islamic non-governmental organisation called Pertubuhan Ahli Sunnah Wal Jamaah Malaysia, also said that to ensure purity, the clothing of Muslims cannot be mixed with those of non-Muslims.
"Our clothes (are) for us to perform prayers, to read the Quran, to perform tawaf (one of Islamic rituals of pilgrimage), to go for the Haj... how can it be mixed with the clothes of the non-Muslims?
"The Chinese usually urinate and pass motion without washing (themselves). What about their menstrual blood, on their underwear, (they) hug dogs, drink alcohol, spill alcohol, eat pork, (drink) pork soup. This is all synonymous with them," he said.
Both Putrajaya and Jakim have said they will probe Mr Zamihan for his remarks. 
"The Home Ministry will investigate and take action," deputy Home Affairs minister Nur Jazlan Mohamed told theSun Daily when asked if the officer would be investigated for sedition.
The daily also quoted an unnamed Jakim spokesman confirming an internal investigation.
In his statement on Tuesday, Mr Syed Danial said the Sultans appreciated the strong stance taken by Sultan Ibrahim and the Perlis Crown Prince in condemning the Muslims-only laundromats, adding that the move showed their commitment to ensuring Muslims behave with respect, moderation and inclusiveness.
He added that Malaysians must continue to follow the core principles embedded in the Federal Constitution and Rukun Negara, a set of national principles formulated after the May 13 racial riots in 1969 to uphold Malaysia's diverse religious and ethnic backgrounds.
"(The Rukun Negara) must continue to serve as a compass to all parties, be they leaders, government officials and citizens of our country," he said.
"Unity among Malaysia's multi-ethnic and multi-religious people is key to ensuring the country's ongoing stability."
Observers say the controversy over the Muslim-only laundromat is another sign of rising religious intolerance in the country, pointing to a recent segregation of Muslim and non-Muslim cups in a school in Selangor as well as the push by Islamist parties to bar beer festivals from taking place in Selangor and Kuala Lumpur in recent weeks.
At a broader level, the rise in conservatism fuelled by increasingly vocal Islamic hardliners and politicians is also eroding a traditionally moderate brand of the religion.
"There are many examples of politicians and ministers invoking religion for political purposes, so in a lot of ways, you cannot divorce religion from politics in Malaysia," Mr Rashaad told TODAY last month.
"However, the by-product of this approach is that now you have these incidents happening 'organically' at a grassroots level."
In a statement after the Muar laundromat operator apologised, Mr Najib said there was basis in the concerns raised by the Johor Sultan that the entrepreneur's actions would lead to a narrow image of Islam, contrary to the country's desire to nurture a united, harmonious, moderate and tolerant society.
"The government will remain committed to upholding the true Islamic teachings while protecting the interests of the other communities as demanded of Islam."
While there have been criticisms against Malaysian leaders over their silence on the laundromat issue until after the reprimand by Sultan Iskandar, Dr Mustafa of ISEAS – Yusof Ishak said Tuesday's statement was by no means a rebuke of Mr Najib's administration.
"It would be a mistake and a stretch to associate the statement made by the Malay rulers as an indictment of Najib and his government. The statement is made in a general sense by the Malay rulers, with a gentle but stern reminder to each and every one in Malaysia to ensure that social harmony and inclusivity is observed and maintained in the country for the sake of national unity." AGENCIES