Marriott to China: We do not support separatists
BEIJING — Marriott International, the hotel chain, wants to be clear on this point: It does not support separatist elements in China.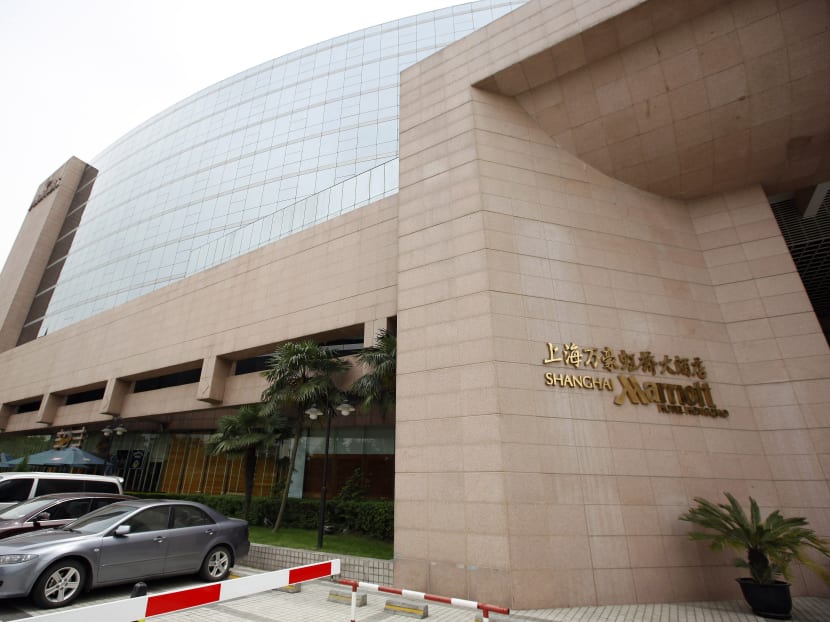 BEIJING — Marriott International, the hotel chain, wants to be clear on this point: It does not support separatist elements in China.
Marriott is best known for its hospitality, not fomenting rebellion in the countries where it does business. Nevertheless, it apologised to the Chinese government on Thursday (Jan 11) for the way it worded a customer survey — wording that has spurred intense online criticism and a government investigation.
The problem: The survey listed Tibet, a region of China, and Taiwan, an island it claims as its own, as separate countries, according to Chinese media reports.
It also listed Hong Kong and Macau — territories that are ruled by China — as separate, according to the reports.
The error is a common one, and easy to make, among companies that do business there.
A simple website drop-down menu labeled "countries" can inadvertently bestow the nation label on places like Taiwan and Hong Kong.
But in China, where the government is often quick to claim that the feelings of nearly 1.4 billion Chinese people have been hurt, the repercussions can be severe.
The Shanghai Internet Information Office said it would shut down Marriott's Chinese website and its Chinese app for a week starting Thursday.
Marriott said on its official account on Weibo, the Chinese social media platform, that "we will absolutely not support any separatist organisation that will undermine China's sovereignty and territorial integrity."
The Huangpu district of Shanghai, where Marriott China is based, said Wednesday that it has launched an investigation into the company for violating cybersecurity and advertising laws and questioned Marriott executives. Angry Chinese called for a boycott of the hotel chain.
"They are earning our people's money and yet they are thinking of splitting our motherland," said a user on Weibo.
In a statement, the company said it is fully cooperating with the investigation and has updated its website and apps to "ensure the proper country/region classifications."
"We sincerely apologise and thank guests and netizens for their candid feedback," it said.
China is quick to lash out against any hint of support for an independent Tibet and for an independent Taiwan, a self-ruled democratic island that Beijing regards as a breakaway province and has vowed to take back by force if it declares independence.
In recent years, many nationalistic Chinese have stoked a backlash against many foreign companies that are seen to be anti-China.
Last year, China forced the shutdown of more than 80 stores owned by the South Korean supermarket chain Lotte, which provided land for a US missile defence system intended to stop potential launches by North Korea.
In 2008, hundreds of protesters called for a boycott of French retailer Carrefour after Tibetan activists disrupted the Olympic torch's journey through Paris.
Irate Chinese internet users accused Carrefour of supporting pro-Tibetan independence groups.
In recent years, the government has condoned nationalist outbursts and then stamped them out after a short period.
In 2012, they allowed anti-Japanese demonstrations, which were fueled over islands that are claimed by both Japan and China.
During those marches in Beijing, police officers stood by as eggs and plastic water bottles were thrown at the Japanese Embassy. Protesters took photos using Canon cameras and ate from lunchboxes from Yoshinoya, a Japanese fast food chain, during their breaks. THE NEW YORK TIMES