Meme stocks are back. Here's why wild trading may be here to stay.
NEW YORK — Once thought to be a short-lived phenomenon, it appears the wild trading in so-called meme stocks is here to stay.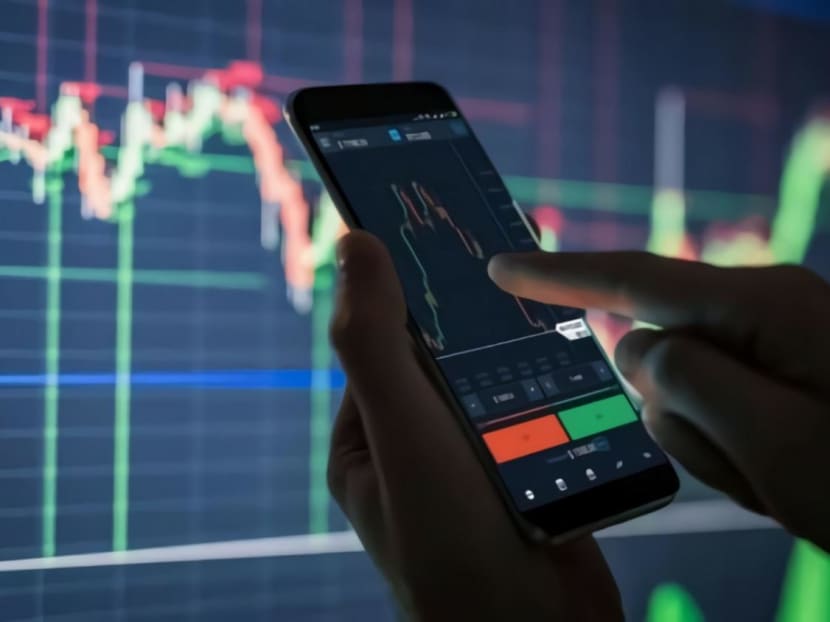 NEW YORK — Once thought to be a short-lived phenomenon, it appears the wild trading in so-called meme stocks is here to stay.
Last year, GameStop and AMC Entertainment were the poster children for the meme-stock frenzy. This month, Bed Bath & Beyond, whose surging stock price was swiftly followed by a sharp decline, is in the limelight.
The retailer's stock rocketed nearly 360 per cent from the start of August through to Wednesday (Aug 17), before cutting those gains in half by the end of this week. As of Friday afternoon, the stock remained the most bought and sold on Fidelity Investments' trading platform.
The turbulence in Bed Bath & Beyond's stock followed a run-up in the share price of a Hong Kong-based company called AMTD Digital, which rose more than 21,000 per cent to a peak of more than US$1,600 (S$2,230) in early August. It has since fallen to US$180.
Shares in AMC have again captured interest in recent weeks, as have those of the financial services company Magic Empire Global and grill maker Weber. But what is driving the latest meme frenzy?
The moves echo a trend that first arose at the height of the pandemic, when stock trading was aided by low-cost apps like Robinhood that made trading easier. At the time, meme-stock trading was attributed to hobbyists stuck at home spending stimulus checks, crusading to topple Wall Street trading houses they felt had rigged the financial system against them. Yet even as pandemic restrictions have lifted, meme stocks continue to draw attention.
"The view of it being just about people with more time on their hands and cash from stimulus checks is a simple explanation for something that I think was more complicated and more tied to financial conditions being looser," said Mr Alex Lennard, an investment director at Ruffer in London.
The ferocity of trading is seemingly detached from the fundamental health of the company investors are betting on. But experts say that at least some of the driving forces behind a broader market rally over the past two months are also at work.
Signs that inflation is falling, that the Federal Reserve may ease its pace of interest rate increases and that the United States (US) economy remains on firm footing have bolstered investor confidence and begun to ease restrictive financial conditions. After laying low through the worst of this year's sell-off, meme-stock traders have also returned to the market.
"I think it has a lot to do with retail investors seeing the rise in the last month from the lows in June, and wanting to be a part of that and having some fear of missing out frankly," said Mr George Catrambone, head of Americas trading and chief operating officer at DWS Group.
The type of meme-stock targets remain the same. Typically, the focus is on companies with either a small number of shares outstanding — making it easier to move the price — or ailing businesses that traditional investors have bet against. Congregating on social media platforms like Reddit, meme-stock traders seek to push the stock price higher, punishing others that have wagered on the demise of their favoured companies and exacting revenge on what they see as the establishment.
"It's a relatively simple playbook," said Mr Chris Murphy, co-head of derivative strategy at Susquehanna Financial Group. "I think the ability of information sharing, that fear of missing out and the ability to coordinate trading online is underestimated."
Mr Joe Saluzzi, a co-founder of Themis Trading who follows issues around high frequency trading, observed the recent meme stock run-ups from the side-lines. Meme rallies, he said, have become part of the market, but they seem to be shrinking in size. The market value of AMC, for example, soared by nearly US$27 billion when it took off as a meme stock in mid-2021. Bed Bath & Beyond's market cap, however, rose just US$1.4 billion this week.
Regulators have yet to step in. Mr Saluzzi notes that the Securities and Exchange Commission took a long look after GameStop and has yet to make any changes, although Gary Gensler, the SEC chair, in June proposed centralizing more stock trading, which he said would be fairer for individuals.
"I don't know what you are going to do," Mr Saluzzi said. "Trading is trading, and people like to do it. Not sure we can tell them not to."
This article originally appeared in The New York Times.