With or without Najib, Pakatan will find it tough at the next election
KUALA LUMPUR — With or without Najib Razak in the picture, Pakatan Harapan (PH) will find the going tougher in the 15th general election, said political analysts.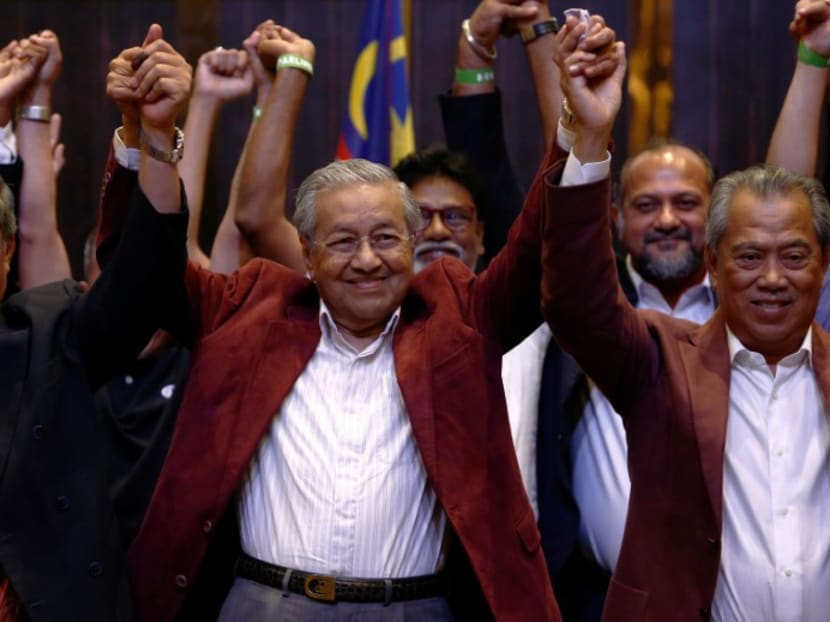 KUALA LUMPUR — With or without Najib Razak in the picture, Pakatan Harapan (PH) will find the going tougher in the 15th general election, said political analysts.
What will be more important for PH is its performance over the next 3½ years, they said.
They were responding to Dr Mahathir Mohamad's statement on Tuesday that it will be harder for PH to win GE15 without Najib.
The prime minister said PH was able to seal its victory in GE14 because of the Najib Razak factor.
In GE15, however, the people will be assessing PH's performance.
Without Najib in the picture in GE15, PH would have to contest on its own merits and track record as it is the current government, Universiti Sains Malaysia's (USM) Dr Azmil Tayeb told The Malaysian Insight.
"The removal of Najib was the main focus in GE14. This was evident even among the traditional BN voters who voted for the then opposition, Pakatan or PAS," said Dr Azmil.
"Without him, the buck then stops at Pakatan," said Dr Azmil, who specialises in comparative politics and political theory.
International Islamic University of Malaysia's (IIUM) assistant professor Dr Lau Zhe Wei said Najib was definitely an easy target during GE14 but warned he is not "irreplaceable".
"There's still current Umno president Dr Ahmad Zahid Hamidi," said the IIUM lecturer optimistically although like Najib, the former deputy prime minister also faces charges of corruption and abuse of power.
Najib is currently facing two trials for corruption and abuse of power involving 1Malaysia Development Bhd and SRC International Sdn Bhd. If found guilty, he could face jail terms of up to 20 years.
"It's very possible that PH will lose GE15 if it keeps reneging on its promises, fighting with each other and neglecting their supporters," said Dr Azmil.
Added to the disillusioned non-Malay voters, who might sit out GE15, the Malay voters could possibly flock back to the two biggest Malay-Muslim parties, PAS and Umno, in droves.
"It doesn't take much to tip the balance back to the PAS-Umno opposition," he said.
Dr Lau said that while Malaysians, in general, could accept PH's weaknesses during its first year in government, they won't be as forgiving if Putrajaya keeps blundering.
"This include blaming its predecessor Barisan Nasional for some of the current problems. But after more than one year and four months, voters' expectations have changed," said Dr Lau, who teaches political science in IIUM.
"Voters will change again if Pakatan fails to fulfil its election promises."
Similarly, Bersatu central committee member Dr Rais Husin also warned that PH could lose if it stopped listening to voters.
Although the last Merdeka Centre for Opinion Research in June saw a seven-point jump in popularity to 62 per cent for Dr Mahathir, PH's popularity remains below the midway point at 41 per cent.
Since winning the elections last year, PH's popularity has dropped steadily from 75 per cent in May 2018 to 41 per cent in June 2019.
BERSATU'S WEAKNESS
Will PAS and Umno then seal Pakatan's fate in the next elections with its latest political pact?
Dr Azmil doesn't think so.
"This alliance itself is not a killer blow but it can siphon off Malay votes away from Pakatan, of which PH is already vulnerable.
"In GE14, Pakatan overcame the three-cornered fights and BN with high voter turnout and strong support among non-Malays. It will spell trouble for Pakatan if many non-Malays are disillusioned and decide to sit out GE15," said Dr Azmil.
In the last elections, PH won an estimated 25 per cent of the Malay, Chinese (95 per cent) and Indian (63 per cent) votes.
Dr Lau said PH's vulnerability lies in Bersatu as it has not found strength among Malay voters.
"Bersatu' support base is not strong yet. Whether Pakatan will remain in power largely depends on its success as it has the lion's share of Malay-majority seats.
"If it doesn't build on its strength, the PAS-Umno pact will definitely erode more Malay support from Bersatu and Pakatan as a whole."
Although the newest party in PH, Bersatu contested the most number of seats in the peninsula.
In the last elections, Bersatu won 12 out of the 52 seats it contested while PKR won 50 out of 71 while DAP took 42 out of 47. Amanah won 11 out of 34. PKR and DAP also contested in Sabah and Sarawak. THE MALAYSIAN INSIGHT