Party first, save later for many urban Malaysian millennials
KUALA LUMPUR — Self-gratification and funding their hobbies take priority over shoring up savings for many urban millennials who lack financial planning know-how, but don't appear to be perturbed by it.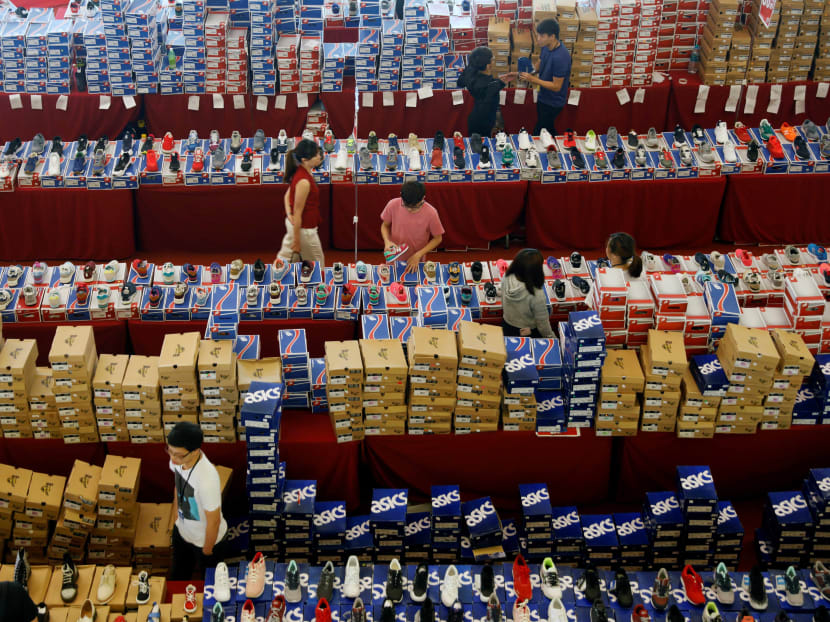 KUALA LUMPUR — Self-gratification and funding their hobbies take priority over shoring up savings for many urban millennials who lack financial planning know-how, but don't appear to be perturbed by it.
Overseas travelling, gadgets, fashion and beauty accessories are some of the top expenses for many young working adults who have shunned the adage of "saving for a rainy day".
"I don't think it's a waste of money," said 35-year-old Shahriman Azmi, who recently spent RM6,000 (S$2,007.88) — more than his one month's salary — for a two-week holiday in Turkey.
"Some may say that much money could have been spent on so many other things. But I prefer to invest in experiences. It's more of a reward to myself," he said.
According to a recent study by the Asia Institute of Finance, the millennial generation will soon be plagued with the problem of uncontrollable debt at a young age.
The youth also lack any real ability to plan financially for their future, the institute said.
It's an observation that Ms Norhalimah Fuzi, 31, doesn't refute. Nor does it appear to bother her much.
The quantity surveyor takes at least three overseas trips in a year, and indulges in fashion and food.
She also periodically spends at least RM1,500 on diving trips with friends.
While she insists that she saves for her travels, Ms Norhalimah admitted to having to borrow money from friends during times when she is short.
"There have been times when I didn't have enough emergency funds. It's always because I happened to overspend on my travels."
DIGGING INTO SAVINGS
Far from shoring up money, many younger Malaysians are even willing to withdraw from their savings to cover their lifestyles.
Both Mr Shahriman and Ms Norhalimah admitted to withdrawing dividend from their Bumiputera fund Amanah Saham Berhad (ASB) each year.
"So far, I've not had to take any personal loan for my travels. But I do regret that I have had to withdraw money from ASB and Tabung Haji because I needed to pay for my house instalments. Because I suddenly found that I didn't have enough money that month," said Mr Shahriman.
For some, savings remain an elusive goal even without the lavish lifestyle and wanderlust.
As the prices of goods and cost of living skyrocket in the city, many working millennials are finding it impossible to build up a nest egg with their meagre salaries.
Ms Adrieanna Kamarullzaman, 24, said she tries to put aside at least 20 per cent of her salary each month but still has no savings to speak of and has had to borrow money in times of emergencies.
Despite living with her parents and neither a car or housing loan, the cost of transport, eating out and repaying study loans depletes whatever little she manages to put aside.
"I do spend on myself occasionally… make-up, bags, shoes. But not every month. I go out and eat, too. There have been times I didn't have any money left when there were emergencies, but that's because I had to make other payments," said the executive secretary who earns less than RM3,000 monthly.
WEAK FINANCIAL PLANNING
Financial planner Robert Foo said while there is no fixed amount on how much a person needs to save before retirement, younger people needed to take stock of their expenses from an early age.
"Then you can know how much to save and how much net worth you should have at every stage of your life. The right way is to determine what potential emergencies you could face in your life like car repairs or accidents, medical emergencies for yourself or family," he said.
"Then you can make an estimate of what emergency funds you need to have."
On December 31 last year, the Credit Counselling and Management Agency (AKPK) revealed that 683,169 Malaysians received counselling from the agency.
Weak financial planning was the top reason cited by 43 per cent of those who sought assistance from AKPK last year, according to the agency.
This was followed by a high cost of living (21.8 per cent), failed businesses (14.5 per cent), loss of work/retrenchment (9.4 per cent), medical costs (8.8 per cent) and others (2.2 per cent).
The largest age group seeking assistance is 30-49 (69 per cent), 50 years and above (16.5 per cent) and 30 and below (14.5 per cent).
AKPK's financial education manager Desmond Chong said that amongst the younger people seeking help from the agency, most of them claimed not to have the proper information and education to manage their finances.
"Lifestyle (of) young people these days, whether or not they can afford it, they have to go overseas for holidays every year. They will ask us, what is the point of working? They want to reward themselves, get exposure, visit many countries," he said.
"We will advise that it's not that you can't do all that, but they must prioritise what is important in their life first, focus on the daily expenses and if there are extra savings, then go for a holiday." THE MALAYSIAN INSIGHT