Revisiting high-profile criminal cases an attempt to boost Dr Mahathir's legitimacy: Analysts
SINGAPORE — The decision by Putrajaya to reopen high profile criminal cases that took place on the watch of the previous government is an attempt by the Mahathir administration to boost its legitimacy, say analysts interviewed by TODAY.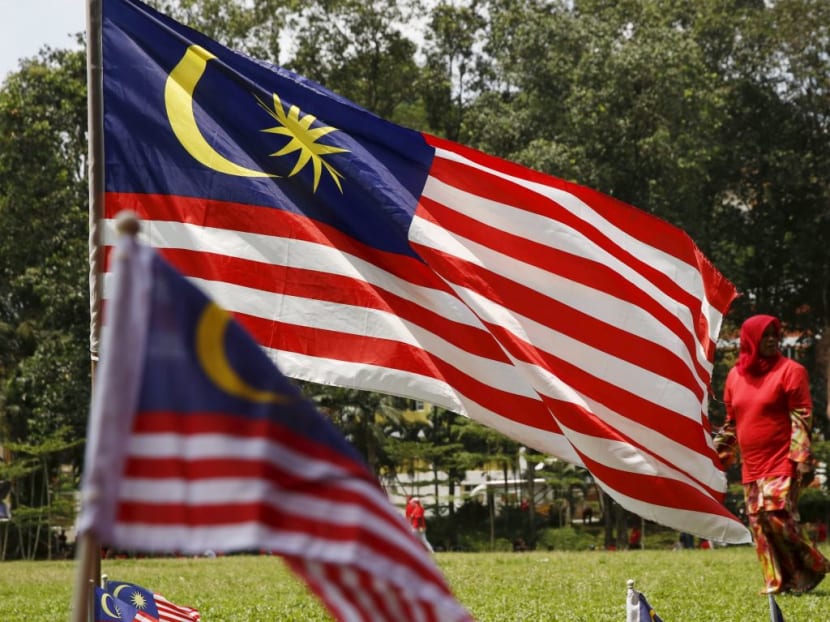 SINGAPORE — The decision by Putrajaya to reopen high profile criminal cases that took place on the watch of the previous government is an attempt by the Mahathir administration to boost its legitimacy, say analysts interviewed by TODAY.
The clamour by the Pakatan Harapan (PH) coalition to revisit these cases, believed to have been undermined by deficiencies in the justice process during the Najib administration, will also indirectly cast a negative light on Barisan Nasional (BN).
"(It is) an effort by the new government to restore confidence among Malaysians and foreigners on Malaysia's legal system which was previously deemed as less transparent and with elements of political interference," said Universiti Malaya's political analyst Awang Azman Awang Pawi.
"At the same time, it can boost PH's legitimacy which is seen as being more sensitive to the needs of the people," said Prof Azman, adding that it will have a negative impact on BN's image since PH is being seen as restoring the country's judicial system.
Dr Oh Ei Sun, a senior adviser at the Asia Strategy and Leadership Institute in Malaysia noted that there has been "a lot of clamour" for the newly minted government to revive the cases.
"Voters elected PH mainly to right the horrendous wrongs done by the previous administration. If they do not do anything, the people will see them as failing in their duties and blame them for turning a blind eye," he said.
Prime Minister Tun Dr Mahathir Mohamad has pledged to restore the rule of law since his coalition won the May 9 general election.
For starters, he has agreed to reopen investigations into the death of Democratic Action Party (DAP) political aide Teoh Beng Hock nearly a decade ago.
He also gave the green light for further investigations to be carried out concerning the murder of Mongolian interpreter Altantuya Shaariibuu.
Teoh, who was aide to a Selangor executive councillor, fell to his death at the then-Malaysian Anti-Corruption Commission (MACC) office in Selangor in 2009 after overnight questioning by the agency's officers.
In May 2012, the then government and MACC admitted negligence in the death of Teoh. They were directed by the court to pay his family RM600,000 (S$203,630.56) in damages and RM60,000 in costs.
His family has always asked for the police to conduct further investigations into the death and charge those responsible.
"There were simply too many unanswered questions. I understand that even when the truth is out, it may not change anything. It doesn't matter if it's murder or not, we all just want answers," Teoh's widow Soh Cher Wei told The Malaysian Insight on June 21.
The same sentiment was expressed by Altantuya's family who has long sought justice. Her father, Setev Shaariibuu met with Dr Mahathir on June 20 to push for a fresh probe, hours before Putrajaya's announcement.
Altantuya, who was 28, is believed to have been shot dead, before her body was blown up with explosives in a forest in Shah Alam in 2006.
She was said to have been the lover of Mr Abdul Razak Baginda, a defence analyst who advised former prime minister Najib Razak between 2000 and 2008 when he was defence minister.
Sirul Azhar Umar and Azilah Hadri – who were once Mr Najib's bodyguards – were found guilty of her murder and sentenced to death in 2015. However, no motive was ever established.
Azilah is on death row at Kajang Prison, while Sirul is being held in an Australian immigration detention centre after escaping to Australia before sentencing.
Mr Razak was charged with abetting the murder, but has been freed.
The reopening of these two cases has raised hopes of the families of several religious activists, who have been missing for more than a year.
Pastor Raymond Koh was abducted from his car in Selangor in broad daylight on Feb 13, 2017, with his kidnapping captured by surveillance cameras.
The Christian pastor's abduction came after the disappearances of Pastor Joshua Hilmy and his wife Ruth, and social activist Amri Che Mat.
The "unprecedented mysterious" vanishings and the lack of progress on their cases by the authorities have prompted the Malaysian Bar Council to note that it has led to "public perception and speculation... of forced disappearances" - a term usually referred to state-sponsored abductions. The belief is mainly based on the lack of ransom demands.
However, the PH government is unlikely to review another high-profile case, the murder of Deputy Public Prosecutor (DPP) Kevin Morais.
His death in September 2015 grabbed national headlines as his body was found in a cement-filled oil drum, submerged in a swamp in Selangor.
Before his untimely death, a supposed charge sheet meant for Mr Najib was leaked to whistleblower website Sarawak Report.
Last month, the MACC said Morais' death has no connection to the ongoing 1Malaysia Development Berhad (1MDB) probe.
Regardless of the outcome of reopening the high-profile cases, the new government has already gained credibility.
Mr Asrul Hadi Abdullah, an analyst with political risk consultancy BowerGroupAsia said the exercise "will help to paint PH as a compassionate government for the people."
"However, the government must be seen as following the rule of law when reopening the high profile cases or risk being seen as a vindictive government," he added.