Rising ski star Eileen Gu models Chinese Olympic gear, turns Olympic Village into a catwalk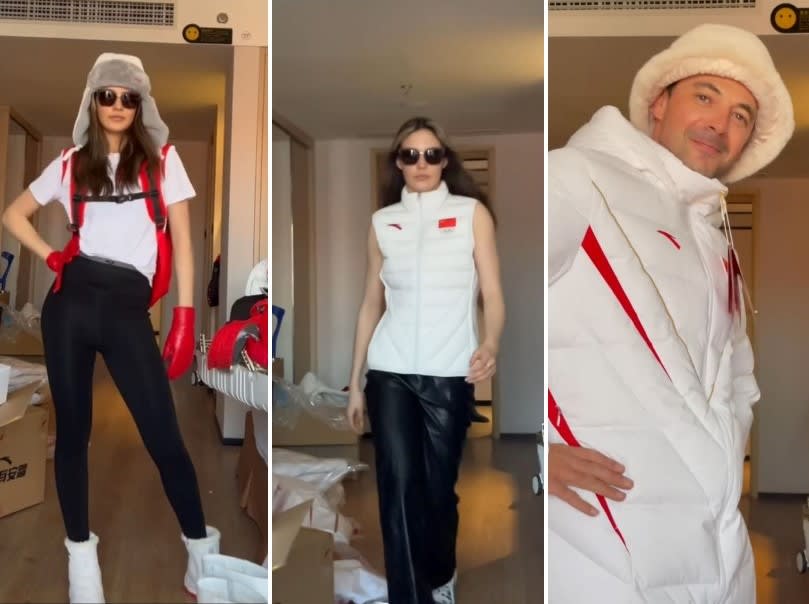 HONG KONG — Rising Olympic star Eileen Gu has been tearing up snowfields around the world, now she's tearing up the catwalk at the Beijing Winter Olympics.
The 18-year-old turned her Olympic Village hotel room into a runway after receiving her official Anta uniform.
Gu and Mr Jaime Melton, head coach of the Chinese national slopestyle and big air ski team, are seen strutting their stuff, showing off China's Olympic uniform complete with jackets, hoodies, gloves and headgear.
"We got our Olympic gear today & I wanted to let u all know that we're the best runway models in the Olympic Village," Gu posted on Instagram.
The US-born Gu is famously representing China at the Winter Olympics and she is bringing her fans along the journey every step of the way.
The teen sensation has amassed a huge following on social media, both within and outside China. Gu's Weibo followers top 1.3 million, while on Instagram she boasts some 250,000 followers.
Gu is no stranger to the catwalk, having graced the cover of Vogue magazine while being an ambassador for fashion brands Louis Vuitton, Tiffany and watch group IWC Schaffhausen.
Her post sparked a flurry of replies from fellow athletes, including Russian snowboarder Vlad Khadarin, Canadian freestyle snowboarder Laurie Blouin, Spanish skier Thibault Magnin and the official Olympic channel itself.
"Athlete village catwalks… you're onto something," the Olympic Instagram channel said in reply.
The two-time Youth Olympic Games champion is considered a triple medal threat in the half-pipe, slopestyle and big air events, but if it were the style Olympics, Gu would have already won gold. SOUTH CHINA MORNING POST