Should you quit your job?
NEW YORK — Even political superstars have their job issues.
Jacinda Ardern, New Zealand's prime minister, who became known for her successful strategy to contain the spread of Covid and her response to the massacre of 51 people at two mosques in Christchurch, unexpectedly announced on Thursday that she would step down after nearly six years on the job.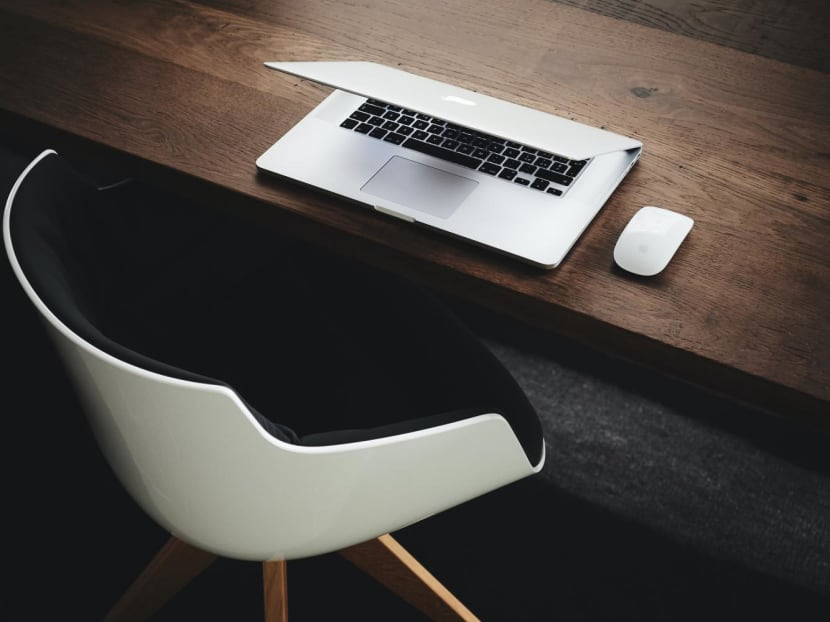 NEW YORK — Even political superstars have their job issues.
Ms Jacinda Ardern, New Zealand's prime minister, who became known for her successful strategy to contain the spread of Covid and her response to the massacre of 51 people at two mosques in Christchurch, unexpectedly announced recently that she would step down after nearly six years on the job.
"I'm leaving, because with such a privileged role comes responsibility — the responsibility to know when you are the right person to lead and also when you are not," said Ms Ardern, who has been facing mounting political challenges ahead of the country's October election. "I know what this job takes. And I know that I no longer have enough in the tank to do it justice. It's that simple."
Ms Ardern, 42, New Zealand's youngest prime minister in 150 years, also said she was planning to spend more time with her partner, the television presenter Clarke Gayford, and their five-year-old daughter, Neve.
Making the decision to step away from a job is not always easy or feasible. But when your physical or emotional well-being is suffering and your stress isn't eased by the occasional mental health day, experts say it's generally best to start looking elsewhere. Just be sure to give it some thought before rage quitting. Here are some signs it might be time to leave — and what to do if you can't.
YOU ARE BURNED OUT
Burnout is typically characterised by three symptoms: emotional exhaustion, negativity and the feeling that no matter how hard you try you cannot be effective at your job, said Dennis Stolle, the senior director of applied psychology at the American Psychological Association.
Everyone feels emotionally exhausted from time to time, but "I'm talking about an extreme level," Dr. Stolle said, the type of distress where you often feel that you have nothing left to give and "if there's one more thing, I'm just going to scream or I'm going to cry."
Burnout can also lead people to become more pessimistic or indifferent than they have been in the past.
If you're feeling a little burned out, then taking a break — either over the weekend or during a vacation — should help, said Dr Jessi Gold, a psychiatrist at Washington University in St. Louis. But "if you're not feeling restored and you go right back to being angry and hating your job, that's another warning sign" that you should think about quitting if it is financially feasible or searching for a new job, she added.
"There's a difference between 'Ugh, work' and 'Oh my gosh, I cannot be there for one more day,'" Dr. Gold added.
If you are feeling burned out to the degree that it is affecting your physical or emotional well-being and harming your relationships, that's also a red flag. Take stock of how you feel when you are at work. Are you frequently angry, disconnected, numb or depressed? Is it like the Sunday scaries, but on steroids? If you are having a hard time sleeping or are sleeping too much, if you anger easily or if you feel sad or excessively guilty, seek help.
"There is an overlapping Venn diagram between burnout and depression," said Dr Lotte Dyrbye, the chief well-being officer at the University of Colorado School of Medicine. "If you have even an inkling of a suspicion that you're not well, that's what your primary care doctor is for, to help you figure that out."
YOU ARE EXPERIENCING AN IDENTITY SHIFT 
Work is often intertwined with people's identities. Our job titles, the organisation we work for and even the amount of time that we spend working each day can become a big part of who we are. But what happens when your priorities change and you no longer feel the same level of attachment to your job?
"When people have a shift in an aspect of their identity, that can absolutely lead to depression and anxiety," said Dr Stewart Shankman, a professor of psychology at the Northwestern University Feinberg School of Medicine.
If work used to be a core aspect of your identity and now it isn't, then that may be a reason to consider stepping away. Even if you cannot stop working at the moment, try to take time to explore the things that do feel meaningful to you right now. There may be some other part of your life that is filling the role that work used to play, Dr Shankman said.
"Your job doesn't necessarily have to be the thing that defines you," he added.
YOU DON'T FEEL VALUED OR SUPPORTED 
Studies have found that a little appreciation goes a long way for employees. Not only do employees tend to be more productive when their manager expresses gratitude, they also perform better when their teammates express appreciation, affirmation and respect.
A Pew survey found that low pay, a lack of opportunities for advancement and feeling disrespected at work were the top reasons Americans had quit their jobs in 2021.
People who feel valued also tend to experience psychological safety, a term that refers to how safe you feel within the workplace when contributing ideas, asking questions or sharing concerns. In other words, the organisation fosters an environment where employees feel comfortable speaking up without fear of punishment or ridicule.
If you're working for an organisation that does not promote psychological safety, it may be time to consider leaving, experts say.
That is especially the case if your manager or co-workers have been making threats or abusive comments, or if your workplace feels toxic, and there isn't a resolution in sight.
Nearly one in five employees described their workplace as somewhat or very toxic, according to a survey conducted by the American Psychological Association in 2022.
YOUR ORGANISATION DOESN'T PRIORITISE EMPLOYEE WELLNESS
The organisation you work for will ideally try to support its employees in various aspects of wellness, including their physical, emotional, social and financial needs.
And it should also attempt to do so in an equitable way, said Ms Laura Putnam, author of the book "Workplace Wellness That Works" and the chief executive of Motion Infusion, a company that works with organisations to promote better health and well-being for their employees.
Do some members of your workplace have more opportunities for autonomy than others? For example, is it only certain people who are allowed to take a break or who have control over how they manage their day? Are some people regularly interrupted during meetings?
"If we see those kinds of dynamics at play and they're not being called out and they're not being addressed, then in my view that's a good reason to leave," Ms Putnam said. "The less control we have over our day-to-day activities at work, the more likely we are to be stressed."
SO YOU ARE NOT ABLE TO LEAVE YOUR JOB. WHAT NOW? 
If some of this resonates with you but you aren't currently able to leave your job, check to see if you are eligible for short-term disability leave, provided that you can obtain a note from a health care provider. This will give you a reprieve from your work environment while also allowing time to reflect on the specific problems that are affecting your mental well-being.
If you have a qualifying condition like major depression or post-traumatic stress disorder, you have a legal right to a reasonable accommodation that would help you do your job — for example, the ability to schedule work around therapy appointments or permission to work from home.
Even if you don't have a specific condition, your employer may be open to making changes that will improve your quality of life at work. For example, you might ask to be assigned to a new team or have more flexibility in your work hours. Before approaching your manager, think about what things you would most like in a workplace and whether your current employer can provide any of them.
"Sometimes when you're angry, you skip that reflective piece," Dr Gold said. "It's helpful to look forward."
This article originally appeared in 
The New York Times
.