For some teens, as masks come off, anxiety sets in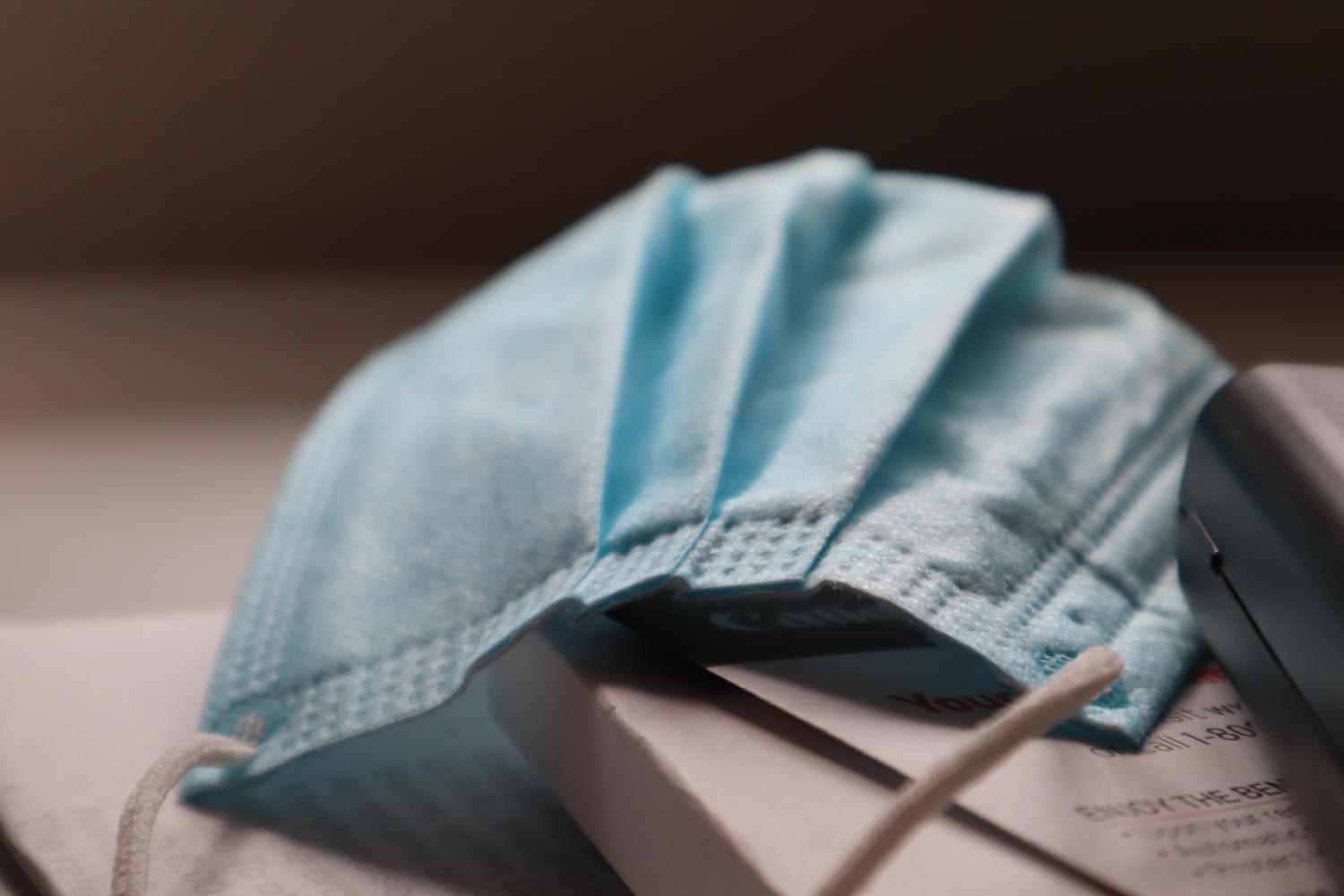 NEW YORK — For Belle Lapos, high school has been weird. Her freshman year started in 2020 with a mix of learning from home and in-person school in Stillwater, Minnesota. Now a sophomore, she has been full-time at school for months, with everyone in masks. So when her school lifted its Covid-19 mask mandate a few weeks ago, she and her friends had a lot of processing to do.
They worried they may be deemed less attractive. They worried about acne that had been exacerbated by face coverings. They worried about getting sick or getting family members sick. And they worried about whether wearing, or not wearing, masks might align them with certain political beliefs.
Ultimately, Belle, 16, and her friends decided to keep their masks on for now, "not because of their views on the pandemic, mostly because of their views on themselves and how they think people are going to judge them," Belle said. "Only seeing half of someone's face for two years straight and then completely opening up to them, like, 'Oh, here's my face' — you know, it's a lot."
Adolescence has long been defined by insecurities about body image, social pressures to conform, a growing sense of identity and a susceptibility to social anxiety. As mask mandates end in school districts around the country, many teenagers have mixed emotions like Belle and her friends do.
Even when requirements to wear masks disappear, peer pressure and ongoing disagreements about whether to cover their faces are causing new anxieties for some teenagers. Understanding what young people are going through emotionally can help parents and kids navigate the transition, experts said.
"At this developmental stage, a change in how one is presenting oneself is really significant," said Dr Sophia Choukas-Bradley, a clinical psychologist and director of the Teen and Young Adult Lab at the University of Delaware in Newark. "Absolutely, we should expect this transition to be difficult."
CONTINUING COVID FEARS
For two years, the pandemic has raised concerns about teenage mental health. Rates of suicidal thinking in adolescents rose during the pandemic, up 25 per cent as of last summer, and some estimates say levels of depression and anxiety have doubled in young people.
Fears of getting sick linger for many, as Covid continues to circulate. Although severe cases are less common in teens than in adults, more than 116,000 kids under 18 had been hospitalized for Covid-19 in the United States as of March 12, while just under 60 per cent of adolescents have been fully vaccinated.
On a Sunday afternoon, the day before kids in New York City were allowed at school without masks last week, 15-year-old Charlie Staub expressed concerns about safety issues. Not all of the windows open in his school, and ventilation didn't seem great in the building. Even though he is vaccinated and had Covid-19 in December, thinking about everyone suddenly going mask-free made him nervous.
He and his friends were planning to keep their masks on, at least at first. "If it really seems OK, then I think we might take them off. But as of now, I feel most comfortable when I have it on."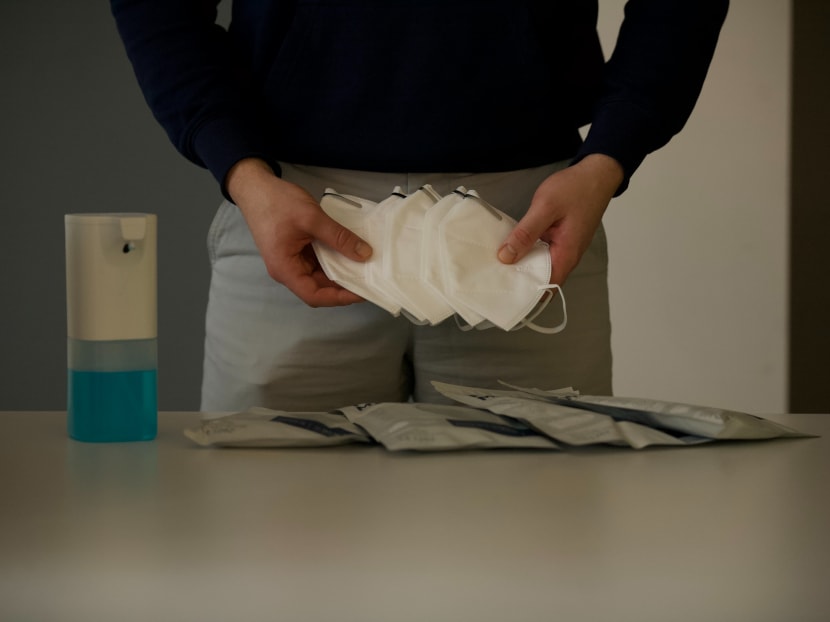 THE IMAGINARY AUDIENCE
Taking off masks also represents a social transition during a developmental period when young people become hypersensitive to what others think of them and particularly concerned about their appearance, Dr Choukas-Bradley said. Starting in the preteen and early teen years, she said, kids often develop what psychologists call an "imaginary audience" that makes them feel like there is a spotlight on them and their flaws. And as they start to spend less time with parents and more time with peers, social status and cultural standards of beauty become extremely important, especially for girls, she said.
The imaginary audience shapes how teenagers think about even ordinary tasks like getting dressed, speaking in class or going shoe shopping, said Seth Pollak, a psychologist and director of the Child Emotion Lab at the University of Wisconsin-Madison. Whereas an adult may be thinking about cost or comfort, an adolescent may think about what specific people at school are going to think when they walk into homeroom in the new shoes. Those people aren't necessarily friends. They may even be enemies.
"Some adolescents' lives are very dominated by these audiences in their heads that they think are really attending to and scrutinizing them," he said.
Social media has only exacerbated the fixation that teens may have about their appearance and concerns about being judged, many studies show. Even before the pandemic, teenagers were concerned with looking attractive on social media, said Dr Choukas-Bradley, whose research has connected these kinds of concerns with an elevated risk of depression.
The implications of mask choices are also being magnified on social platforms. "Mask fishing," the idea that someone could be hiding facial flaws under a mask, first emerged on dating apps but became a trend on TikTok late last year. Several recent videos have amassed tens of millions of views, with young people pointing out kids in their schools who may or may not be mask fishing, and even asking others to rate their own faces.
"The imaginary audience is no longer imaginary," Dr Choukas-Bradley said. "At any given moment, I could be photographed or videoed, and my peers can see what I'm doing and what I look like."
This isn't the first internet phenomenon to rate people on their physical appearance, said Dr Hannah Schacter, a developmental psychologist at Wayne State University in Detroit. And these kinds of trends can compound the pain and judgment teens already feel when perceived as unattractive by their peers.
"Mask fishing is concerning because it may open teens up to embarrassment or humiliation, especially when peers are passing negative judgments on their maskless appearance," Dr Schacter said. "They may feel like they're essentially opening themselves up to unwanted peer scrutiny after two years of being hidden away."
WHAT CAREGIVERS SHOULD KNOW
For kids worried about getting Covid-19, Dr Schacter suggested that parents initiate honest conversations about their concerns to help guide decisions. "At the end of the day, it's most important that students feel safe and comfortable when they're at school," she said.
In places where Covid-19 rates are low and masks are becoming optional, it may be tempting to tell teenagers that nobody cares how they look and that they shouldn't worry about removing their masks for image-related reasons, Dr Choukas-Bradley said. But a better strategy is to validate their feelings. Ask about what they're thinking. Pay attention to the emotions rather than the specifics. Then label the feeling: It sounds like you're anxious or self-conscious. Teenagers are wired to feel heightened emotions, she said, so what seems overly dramatic to parents is normal for them.
Remind them that their classmates are in the same boat and encourage them to talk to friends, advised Schacter. Teenagers tend to think they are the only people experiencing things that nobody else can understand. But in her research with teenagers experiencing social stressors like bullying, Dr Schacter has found that they feel less isolated in their fears and worries when they know peers and friends who have been through something similar.
When talking to teens, she recommended parents say something like, "Even if your friends or classmates seem to be stress free as they return to maskless life, it's likely that many of them are silently experiencing similar anxieties."
If you are a parent or caregiver and your teenager's anxiety is so severe that it interferes with daily life, Dr Schacter added, contact a mental health professional.
Parents can ease their own anxieties by recognizing that some stress, adversity and even embarrassment can be good for development in kids, Pollak said. Teenagers have always had to go to school with new braces, glasses, pimples, haircuts and changing bodies. When they get cut from teams and clubs they want to part of, he said, they can build resilience and succeed in the long-term.
"Masks represent a change," Pollak said. "But is it really that different from a lot of the things that adolescents have been worried about?"
For people of any age, research suggests, easing into a change can reduce anxiety through exposure.
Although Charlie, the 15-year-old in New York City, was concerned about safety with the end of mask mandates at school, some of his friends were feeling self-conscious. Now sophomores, they had started high school during the pandemic and hadn't really seen many of their classmates' faces, except maybe at lunch. "When you have to break a social norm, it's kind of like opening a door that you haven't been through before, and it's scary," he said.
He expected mask wearers to cluster in social groups, but he was surprised at how many people were mask free when he got to school on Monday morning. By third period, he had ditched his mask and was thrilled by how refreshing it felt. "It's really like a huge weight lifted off of my shoulders, and I'm looking forward to tomorrow," he said.
Still, his plan for that Tuesday was to put the mask in his pocket, just in case.
This article originally appeared in The New York Times.