Thai cabinet approves higher budget for fiscal 2024, aiming to boost economy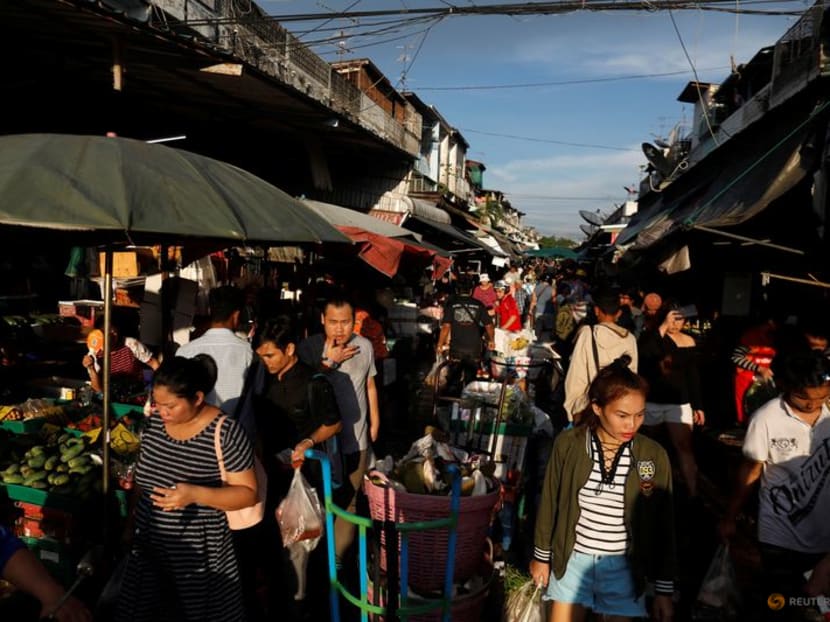 BANGKOK : Thailand's new cabinet approved on Monday higher budget spending of 3.48 trillion baht (US$97.64 billion) for fiscal year 2024, along with a larger budget deficit of 693 billion baht, the deputy finance minister said on Monday.
The bigger allocation comes as the new government, which took office last month, chalks out fresh policies to stimulate a sluggish economy weighed down by soft demand for exports and low investor confidence.
"The cabinet approved a budget of 3.48 trillion baht for fiscal year 2024 ... which is line with economic conditions and revenue collection," Deputy Finance Minister Julapun Amornvivat told reporters.
The revised budget is higher than that approved by the previous government, which projected spending of 3.35 trillion baht and a deficit of 593 billion baht.
The new budget projects a rise of 9.3per cent in spending and a drop of 0.3per cent in the budget deficit to 693 billion baht, or 3.63per cent of gross domestic product (GDP), versus the current fiscal year, the Budget Bureau said in a statement.
Investment makes up 20.6per cent of the total spending, at 717.2 billion baht. The plan is based on projected economic growth of 2.7per cent to 3.7per cent in 2024.
The 2024 budget process had been on hold until the new government took over, three months after the May election. Last week the Budget Bureau said the budget would be ready in April 2024, well after the October start of the new fiscal year.
The budget plan will go to parliament for a first reading in early January, and faces two more readings in early April before it is submitted for senate and royal approval.
The new budget is in line with current economic conditions and fiscal discipline, government spokesperson Chai Wacharonke told a briefing.
The cabinet also approved a cut of 10.3per cent in electricity bills from September, to 3.99 baht a unit, to ease the cost of living, he added.
Southeast Asia's second-largest economy grew 1.8per cent in the April-June period on the year and 0.2per cent on the quarter, slowing sharply from the previous three months.
It is now expected to grow 2.8per cent this year, Deputy Finance Minister Krisada Chinavicharana said last week, less than the ministry's previous projection of 3.5per cent growth.
(US$1=35.64 baht)
(Reporting by Kitiphong Thaichareon and Panarat Thepgumpanat; Writing by Orathai Sriring; Editing Muralikumar Anantharaman and Clarence Fernandez)