UN General Assembly: End wars, focus on climate change instead -Colombia's Petro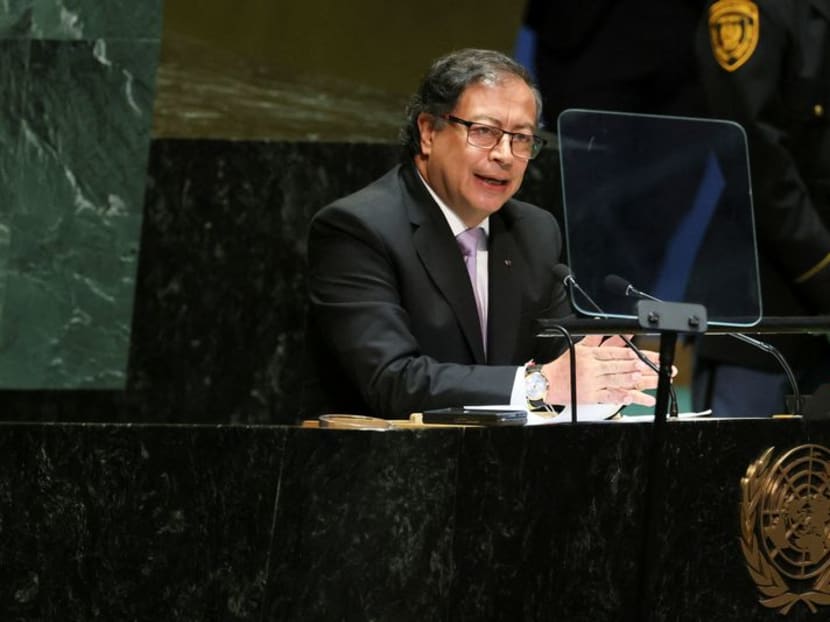 Colombian President Gustavo Petro used his speech to the United Nations General Assembly on Tuesday to call for peace summits to resolve conflicts in Ukraine and between Israel and the Palestinians, so humankind can focus instead on addressing climate change.
Petro, Colombia's first leftist leader, is seeking peace and surrender deals in his own country with rebel groups and crime gangs to end a six-decade conflict which has killed at least 450,000 people.
"I propose ending war so we have the time to save ourselves. I propose the United Nations sponsor as soon as possible two peace conferences. One on Ukraine, the other on Palestine, not because there are not other wars in the world, like in my country, but because it would show how to make peace in all the regions of the world," Petro, 63, said.
Petro called climate change "the mother of all crises" and said the world should work toward a de-carbonized economy.
(Reporting by Luis Jaime Acosta; Writing by Julia Symmes Cobb; editing by Grant McCool)