US skateboarder Josh Neuman among four killed in Iceland plane crash
NEW YORK — Four people, including an American skateboarder and a prominent Icelandic aviator, died in a small plane crash last week in Iceland, the authorities said Tuesday (Feb 8).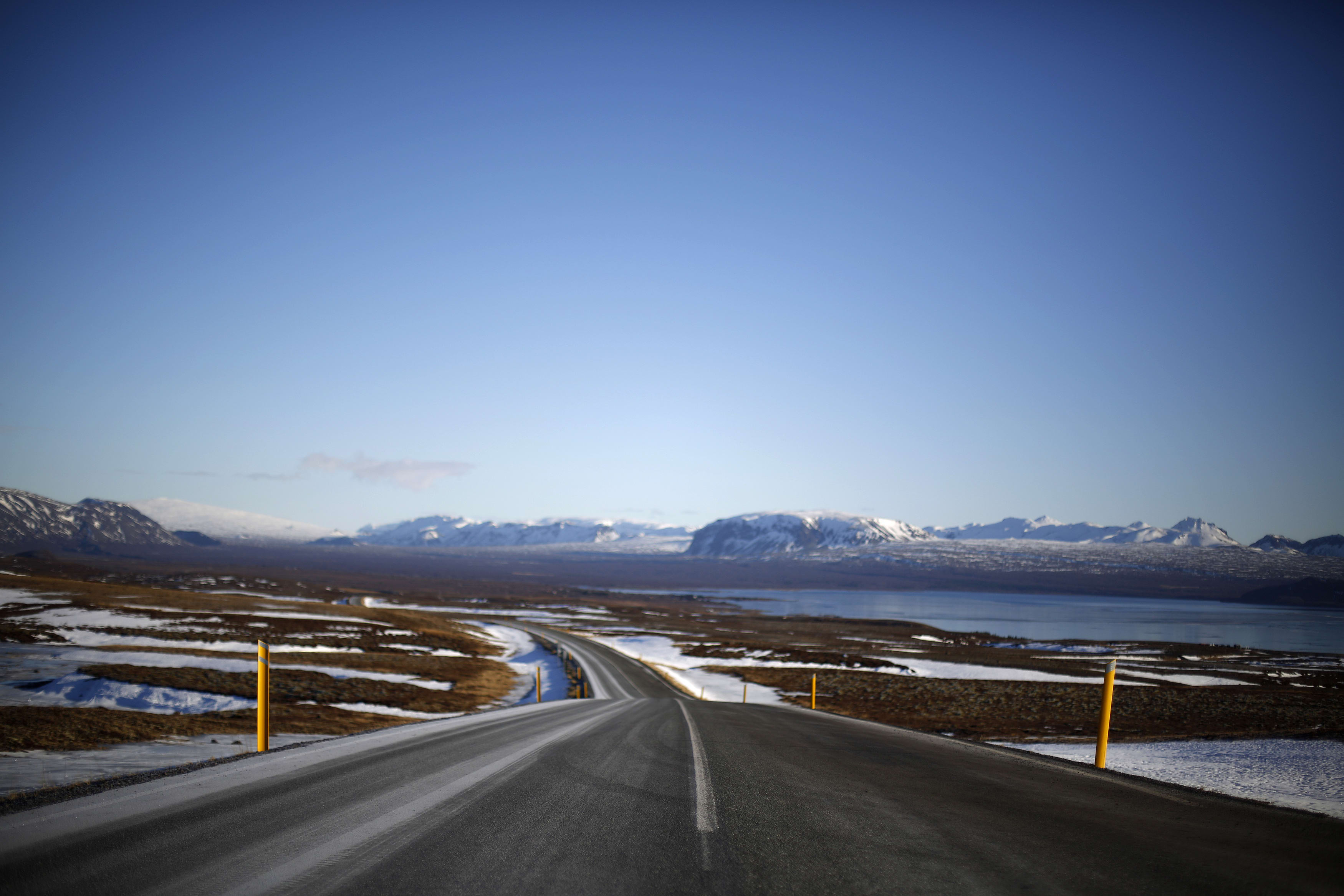 NEW YORK — Four people, including an American skateboarder and a prominent Icelandic aviator, died in a small plane crash last week in Iceland, the authorities said Tuesday (Feb 8).
A large search-and-rescue operation on Sunday found the remains of four people in Lake Thingvallavatn, the country's second-largest lake, about 30 miles (48km) east of the capital of Reykjavik, Mr Oddur Arnason, the police chief in South Iceland, said in an email.
The people believed to be on board the plane before it disappeared from radar Thursday were Josh Neuman, Haraldur Diego, Nicola Bellavia and Tim Alings, according to family and friends.
The plane, a Cessna 172, was found in the lake at a depth of about 150 feet (45m) on Saturday by investigators who used sonar and submarine technology, Mr Arnason said. The next day, the remains were found about 1,000 feet (305m) from the single-engine aircraft.
Mr Arnason said more than 1,000 people assisted with the search-and-rescue effort, but officials put the recovery operation on hold because of difficult weather conditions. Officials have not said what caused the plane crash.
The death of Bellavia, 32, of Belgium, was confirmed on his Instagram account, where he had described himself as being "full-time on the road to explore."
Alings, 26, was from the Netherlands and worked as a sponsorship manager for a clothing brand, Suspicious Antwerp. A spokesman for the company, Mr Bram Boriau, confirmed Alings had died in the crash. "We are enormously distressed by his loss," Mr Boriau wrote in an email.
He said that Bellavia and Neuman, 22, were "friends of the brand" and that someone had recommended the sightseeing flight tour to the company.
Neuman's family confirmed his death in a statement on his Instagram account.
"As the world sheds a tear, we should know that he passed doing what he loved, having just experienced the Northern Lights in Iceland for the first time and commenting 'this is the happiest day of my life,'" his family said.
Nearly 1.2 million people subscribed to Neuman's YouTube page, which documented him skateboarding down scenic roads in the United States and Europe. In a series of videos recorded in different parts of the Alps, Neuman sped down the mountains, with only small guardrails between him and a precipitous drop down the slopes.
Diego, 50, was a celebrated photographer and pilot who ran Volcano Air Iceland, an aerial photography tour company. He shared photos from his flights over Iceland's remarkable landscapes on Instagram and YouTube, capturing mountains covered with rivulets of snow, bubbling lava erupting from volcanoes and rivers meandering through the craggy coastline.
After more than 26 years of flying, Diego still expressed awe over Iceland's otherworldly terrain. In August, he described observing a six-month volcanic eruption near Mount Fagradalsfjall as "one of the most interesting things I've ever done."
"Perhaps, when I'm old I'll look at a mountain out there and tell my grandchildren about how it started," he wrote on Instagram.
Diego was also president of the Aircraft Owner and Pilot Association of Iceland. Mr Mark Baker, president of the association's international body, said in a statement that he had known Diego and described him as an "energetic person who threw himself 100 per cent into everything he did."
Mr Chris Burkard, a photographer who had flown with Diego to take photos for his book "At Glacier's End," wrote on Instagram that the pilot was a friend who had given him a bed to sleep in when he needed it.
"I would attribute so much of my success as a person, photographer & dad to his example," Mr Burkard said.
This article originally appeared in The New York Times.