Welcome to the graveyard of New Year's resolutions
NEW YORK — Dry January in 2021 was supposed to usher in a healthier new year and bid farewell to a horrible 2020 — and the drinking that came with it for many of us.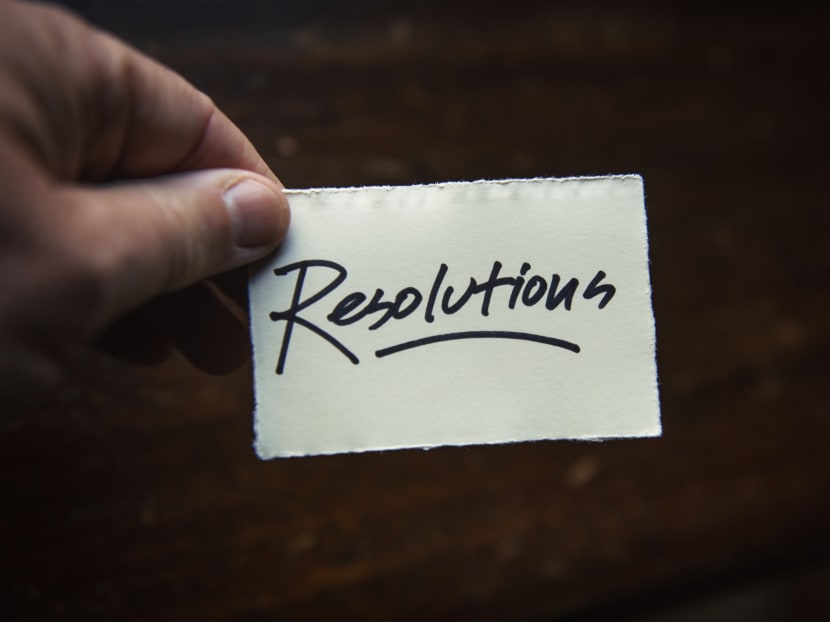 NEW YORK — Dry January in 2021 was supposed to usher in a healthier new year and bid farewell to a horrible 2020 — and the drinking that came with it for many of us.
People set other resolutions, too: Less doom-scrolling on social media, more workouts, more walks in the sublime beauty of nature. Maybe a little meditation and an end to binge-watching. But 2021 has barely started, and it has already sorely tested our noble aspirations.
A glance at recent headlines holds some clues: New variants of the coronavirus could push the death toll in the United States to half a million by February, the economy is shrinking, and a mob attacked the US Capitol. The weather is bad, even in California. Pet food is killing dogs. Someone vandalised a manatee!
It is no surprise that late January, long the graveyard of New Year's resolutions, is once again full of dead promises.
"The world is on fire," said Ms Asia Wong, a clinical social worker and director of counseling and health services at Loyola University in New Orleans. "Why are you trying to lose 20 pounds?"
'Everywhere you turn, it's stressful'
Last year, Ms Rebecca Fletcher, a teacher in Wirral, England, said she went the entire month of January without drinking alcohol.
After indulging in prosecco over the holidays, she decided to try to repeat that success.
Ms Fletcher, 49, said she gave up after two weeks.
"I'm sorry, Dry January. It's just not working out," she said on Twitter, posting a photo of a glass of pinot grigio. "It's not you. It's me."
Ms Fletcher said her attempt at a month of sobriety was thwarted by the spike in Covid-19 cases that spurred the government to order a full lockdown and created confusion in schools, where teachers and students have been in constant limbo about when they might return to the classroom.
The political instability in the United States has not helped, she said.
"It just feels like everywhere you turn, it's stressful," Ms Fletcher said. "Not to mention that of course it's England, and it's rained solid for three days."
You should not be too hard on yourself, the experts say.
Dr Sarah Wakeman, an addiction medicine doctor at Massachusetts General Hospital in Boston, said the all-or-nothing approach to quitting substances can leave people feeling ashamed or disappointed.
"This is an unprecedented time," she said. "We all need to allow ourselves a little grace."
And while pledges to stay sober for a month can be a good way for a person to assess why they drink and what they like or dislike about consuming alcohol, there are drawbacks to cutting out alcohol completely for a set period.
That approach "could set some people up for drinking more heavily once they start drinking again," Dr Wakeman said. "For example, someone might feel reassured that they were able to stop drinking and therefore feel less need to be mindful of drinking the rest of the year."
No, it's not pointless to make resolutions
An effective way to keep a resolution is to remember that you have 11 more months to meet your goals, Ms Wong, the social worker, said.
"This is a nice time to take stock," she said. "This is a nice time to reflect and say, 'If I could change things, what would I change?'"
Then, she added, "commit to that as a yearlong plan."
Face it: January is a bad month to change habits
Humans are hard-wired to cope with stress through escape and then reward, said Dr Judy Grisel, a professor of psychology at Bucknell University and a behavioral neuroscientist.
Ideally, that escape should come through movement, like going for a run or a walk.
But often, especially in the dead of January in the Northern Hemisphere, when the days are still short and even warmer regions are cold and dreary, escape means having a drink, sitting in front of the television, or picking up a smartphone and scrolling mindlessly through social media.
People believe they can will themselves out of bad habits when what they need to do is move, she said.
Movement, she said, "is an unexploited resource".
"My favourite thing is to pick up trash," Dr Grisel said. "I just would grab a plastic bag and go to the side of some road and pick up trash. What's helpful is that I'm moving and I can see the change on the street."
And we have some good news. The days are already getting longer for this half of the globe, the sun is setting later, and a geologist found a rock formation that looks like Cookie Monster. Things are looking up. THE NEW YORK TIMES