Xi Jinping says he 'sincerely hopes for best' for Hong Kong in New Year's Eve message
HONG KONG — Chinese President Xi Jinping said on Tuesday (Dec 31) that China "sincerely hopes for the best" for Hong Kong, urging the city to strive for stability.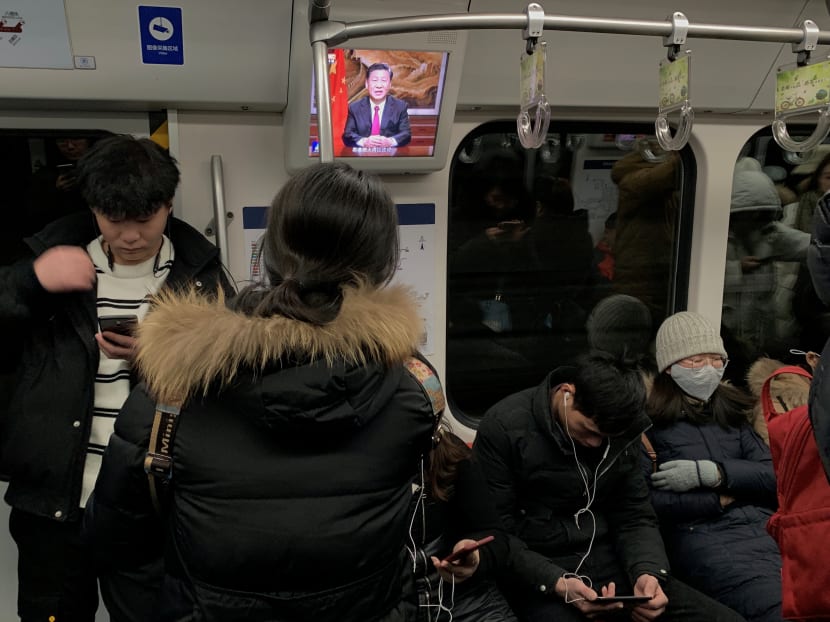 HONG KONG — Chinese President Xi Jinping said on Tuesday (Dec 31) that China "sincerely hopes for the best" for Hong Kong, urging the city to strive for stability.
Delivering his New Year's Eve speech on state television, Mr Xi said the city could only thrive if the unrest ended.
"Without a harmonious and stable environment, how can there be a home where people can live and work peacefully and happily?" Mr Xi said. "[We] sincerely hope for the best for Hong Kong and our compatriots in Hong Kong."
He also said that building a stable and prosperous Hong Kong was the "common wish" of all Chinese people.
Without directly blaming protesters for causing the biggest political crisis in Hong Kong since the 1997 handover, Mr Xi praised Macau for its achievement in putting the "one country, two systems" formula into practice.
"I recently visited Macau to celebrate the 20th anniversary of its reunification with the motherland and I am pleased to see a prosperous and stable Macau," he said.
"The success of Macau has fully demonstrated that 'one country, two systems' is totally practicable, deliverable and welcomed by the people."
Mr Xi made no mention of the trade war with the United States in his address but said the mainland had continued its opening up policy over the past year, showing the outside world that China was "civilised, open and tolerant".
He said 2020 would be a year of milestones as China has set a number of major targets for the new year including eradicating poverty and delivering a middle-income living standard for most people in the country.
While the president did not make any economic projections for 2020 in his speech, he vowed that China would press ahead to "build a better future for all mankind".
Xi's speech followed a commentary in Communist Party mouthpiece People's Daily which said that China's rise was peaceful and it did not want to "lord it over" other countries.
Tuesday's year-end commentary said Beijing would keep its promise to open up and contribute to the world economy and improve global governance.
The commentary, published under the byline of Guo Jiping, a People's Daily pen name used to outline Beijing's stance on major international issues, also looked back on four decades of China-US relations.
It said that "cooperation, not conflict, and mutual promotion, not mutual containment," were the foundation of the countries' bilateral ties.
The commentary sought to send a message that China was not seeking to displace the US, just as Beijing and Washington prepare to sign an interim deal to defuse trade tensions.
Partly as a result of the trade war with the US, China saw its economy grow by 6 per cent in the third quarter of 2019, slower than expected. The modest growth rate was believed to be China's slowest GDP gain in more than two decades.
In addition, the African swine fever epidemic wiped out around a third of the country's pigs, sending pork prices sky high across the country. In November, consumer prices rose to a near eight-year high of 4.5 per cent.
But China's November factory activity rebounded for the first time in seven months. The closely watched Purchasing Managers' Index, a key gauge of activity in the country's factories, rose to 50.2 in November, up from 49.3 the previous month, the National Bureau of Statistics said. SOUTH CHINA MORNING POST