28 years' jail, 24 strokes for serial sex offender who raped, sodomised 13-year-old girl at Kallang park
SINGAPORE — In the span of two hours, Muhammad Alif AB Rahim inflicted lasting trauma on a 13-year-old secondary school girl by raping and sodomising her one evening at Kallang Riverside Park.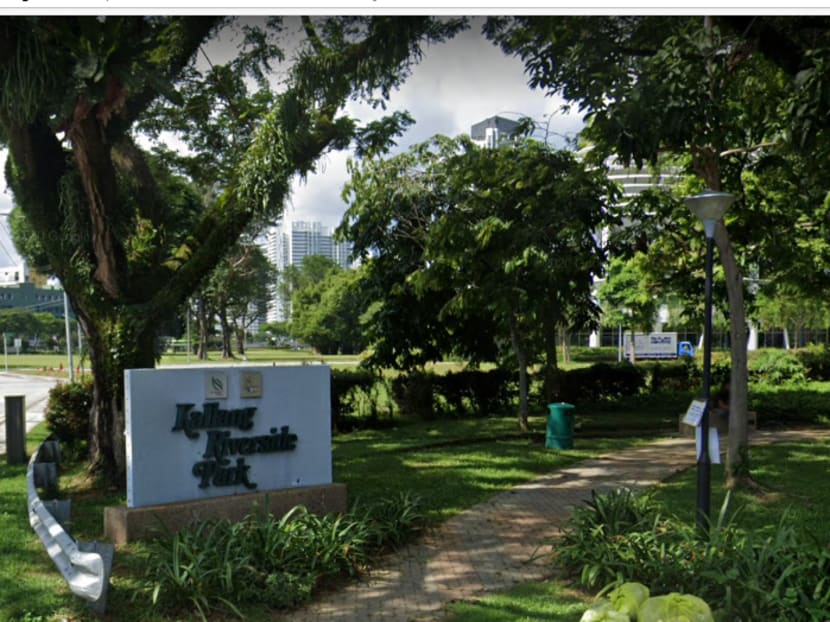 Muhammad Alif AB Rahim pleaded guilty to raping and sexually assaulting a 13-year-old girl
Alif forced the girl to drink vodka as he violated her in a secluded spot at Kallang Riverside Park
The girl knew Alif as "uncle" as he had been dating her friend's mother
The assault has caused lasting trauma for the girl
SINGAPORE — In the span of two hours, Muhammad Alif AB Rahim inflicted lasting trauma on a 13-year-old secondary school girl by raping and sodomising her one evening at Kallang Riverside Park.
She struggled and shouted for help but no one could hear her in the secluded area. He repeatedly force-fed her vodka, pinned her down and covered her mouth, letting her go only when he was done.
Her friends found her after she sent several voice messages, and she identified Alif as the rapist. She knew him as he was dating the mother of one of her friends at the time.
When the authorities nabbed him, he lied that he had never met the victim, before changing his story a year later, saying that the girl had asked for sex and they had consensual intercourse.
For his actions, the Singaporean was sentenced in the High Court on Friday (March 19) to 28 years' jail and the maximum 24 strokes of the cane.
The 35-year-old pleaded guilty to one count of statutory rape and two other charges of aggravated sexual assault by penetration, after initially intending to claim trial.
Justice See Kee Oon considered another four sexual assault charges for sentencing, noting that the victim was "subjected to a harrowing two-hour ordeal of violent and repeated sexual assault" at Alif's hands.
Prosecutors had called for him to be jailed for a substantial period to protect the public, given his "chequered criminal history" and the "horrific nature" of the assaults.
His criminal history, dating back to 2001 when he was aged 15, included being jailed 42 months and given three strokes of the cane in 2014 for snatch theft and sexually assaulting an 18-year-old girl. He committed the latest offences within six months of his release.
Between 2007 and 2014, he was imprisoned five times for crimes such as sexual assault, criminal breach of trust and cheating.
FORCED HER TO DRINK ALCOHOL
The court heard that Alif and the victim, who cannot be named due to a court order to protect her identity, were acquainted. She had previously met him at her friend's flat and called him "uncle", but did not know his name.
On the evening of Oct 24, 2017, she delivered cigarettes to a friend and decided to go to Kallang Riverside Park to get some air.
She ran into Alif, who suggested that they buy drinks and chat at the park. She agreed to do this as she trusted him.
They sat at the end of a jetty in front of the river, where he offered her some vodka. She refused and he poured some for himself, as well as a soft drink for her.
They drank and he told the girl about his relationship problems with her friend's mother. He then abruptly kissed her.
Shocked, she moved away and tried to use her mobile phone but he snatched it away, pressing her down and molesting her.
When she cried and shouted, he forced the bottle of vodka in her mouth and poured the alcohol in. She had no choice but to swallow it as he continued to violate her.
He then stood up to remove his jeans and underwear. She tried to run, but he pushed her against the fence and stood in front of her so she was hemmed in, then dragged her to the ground and sexually assaulted her.
He proceeded to rape her, holding her down by her wrists. He also slapped her when she resisted.
He ended up raping her twice and sodomising her twice without a condom on, while she continuously struggled and cried.
THREATENED HER AND HER GRANDMOTHER
When he was done, he put his pants back on, threatened her to keep silent and left.
She cleaned herself up and tried to stand up but was too dizzy and in too much pain. She eventually managed to crawl to a grass patch near the toilet and sent voice messages through WhatsApp to her aunt, friend and the friend's mother, identifying Alif as the rapist by calling him "uncle".
Soon too weak to move, she lay on the ground. Alif returned, riding a bicycle, and threatened her again before leaving.
The girl's friends soon found her lying on top of a drain in the park. They helped her to a toilet where she vomited, and her grandfather soon called the police after her aunt forwarded the WhatsApp voice message.
Alif got back to his girlfriend's flat around 11.30pm where she asked if he had seen the victim. He denied this.
One of the girl's friends had already told her that the victim had identified Alif.
The couple went back to the park after Alif changed his outfit. The victim, who was still at the park, managed to point out Alif as the offender before collapsing again. He denied raping her and said that if the police came, he would run away as he had other pending cases with the police.
He also threatened the girl's grandmother that he would find their family and harm her, and that he was a "wanted man". He then fled upon seeing two police officers approaching.
At about 5am, police officers went to his girlfriend's home to look for him. He had locked himself in her bedroom by that point.
They broke down the door and arrested him after discovering that he was hiding in a wooden cupboard.
He tried to mislead the police by claiming that he was wearing different clothes. During an interview, he also lied that he had been looking for his girlfriend in the park and had never met the victim that night.
COULD NOT BEAR TO SEE HIM IN COURT
Alif was examined at the Institute of Mental Health (IMH) where he was found to have no mental illness. His intelligence was in the borderline range but he did not have an intellectual disability.
Analysts later found his DNA at the scene and on her clothing and underwear. A Changi General Hospital report showed that he did not have erectile dysfunction.
The girl was also assessed at IMH's Child Guidance Clinic. A report stated that she did not want to see Alif in court because it would "hurt" her too much, and she feared men — especially those similar to Alif's age.
As of February 2019, she still had nightmares of Alif and feared going out alone. She could not sleep well at night and had to receive counselling.
Deputy Public Prosecutors David Khoo, Gregory Gan and Chong Kee En sought the sentence imposed, telling the court: "In the present case, the accused callously robbed the victim of her virginity, inflicting grave suffering and distress on her.
"The audio clips as she cried to the various maternal figures in her life make absolutely clear the heart-wrenching trauma she was undergoing as she struggled to make sense of the senseless violence that had just been inflicted upon her."
For each charge of statutory rape or sexual assault, Alif could have been jailed for up to 20 years and fined or caned.