10 iftar meal ideas for Ramadan: Chef Wan's 'palace-worthy' laksa and wagyu steak
Also check out Jumbo Group's first Muslim-friendly seafood restaurant.
On March 23, Muslims all over the world began observing Ramadan, fasting from dawn till dusk as a form of worship and penitence. 
At sundown, many Muslims traditionally break their fast with dates and water before tucking into iftar, or the food eaten upon breaking fast at sunset. For those observing Ramadan, the following are restaurants worth a gander at dinner.
No part of this story or photos can be reproduced without permission from 8days.sg.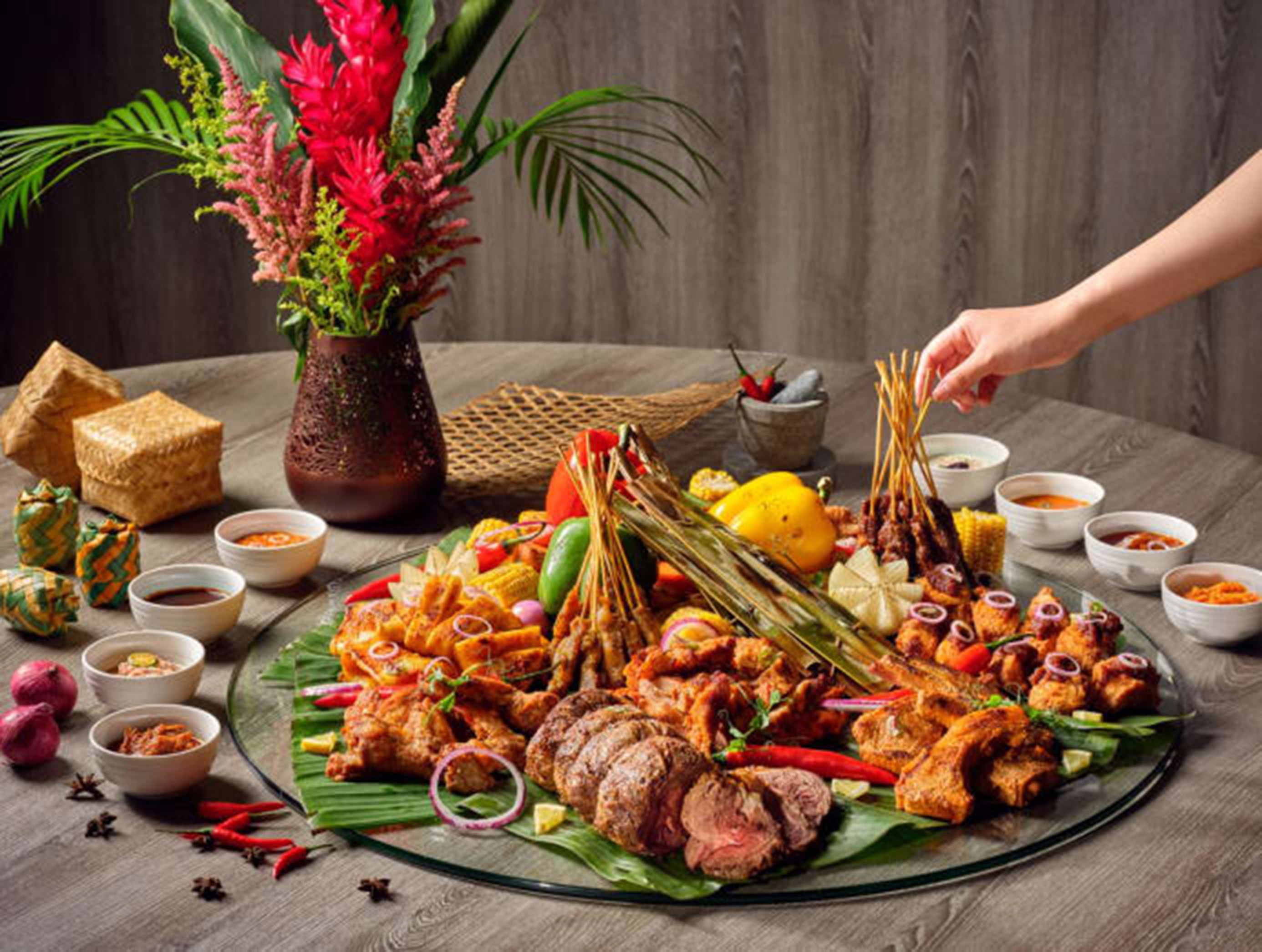 Photo: Atrium Restaurant
1. ATRIUM RESTAURANT
From now to May 1, the Ramadan buffet at Atrium Restaurant will be priced at 50 per cent off. That means adults pay S$55 for dinner from Sunday to Thursday and S$64 on Saturday and Sunday. (Lunch starts from S$45 per person.)
For those prices, you can graze on more than 40 dishes, the star of which is whole roasted baby lamb that's available for dinner from Friday to Sunday. The tender roast will be served with pita, sambal belacan, spicy kicap manis, yoghurt dip and jalapeno tomato salsa. There'll also be lamb chops, rib eyes, barbecued meats, gado gado, ayam masak merah, slow-cooked Norwegian salmon, and a host of other treats.
Holiday Inn Singapore Atrium, 317 Outram Rd, S169075. Details here.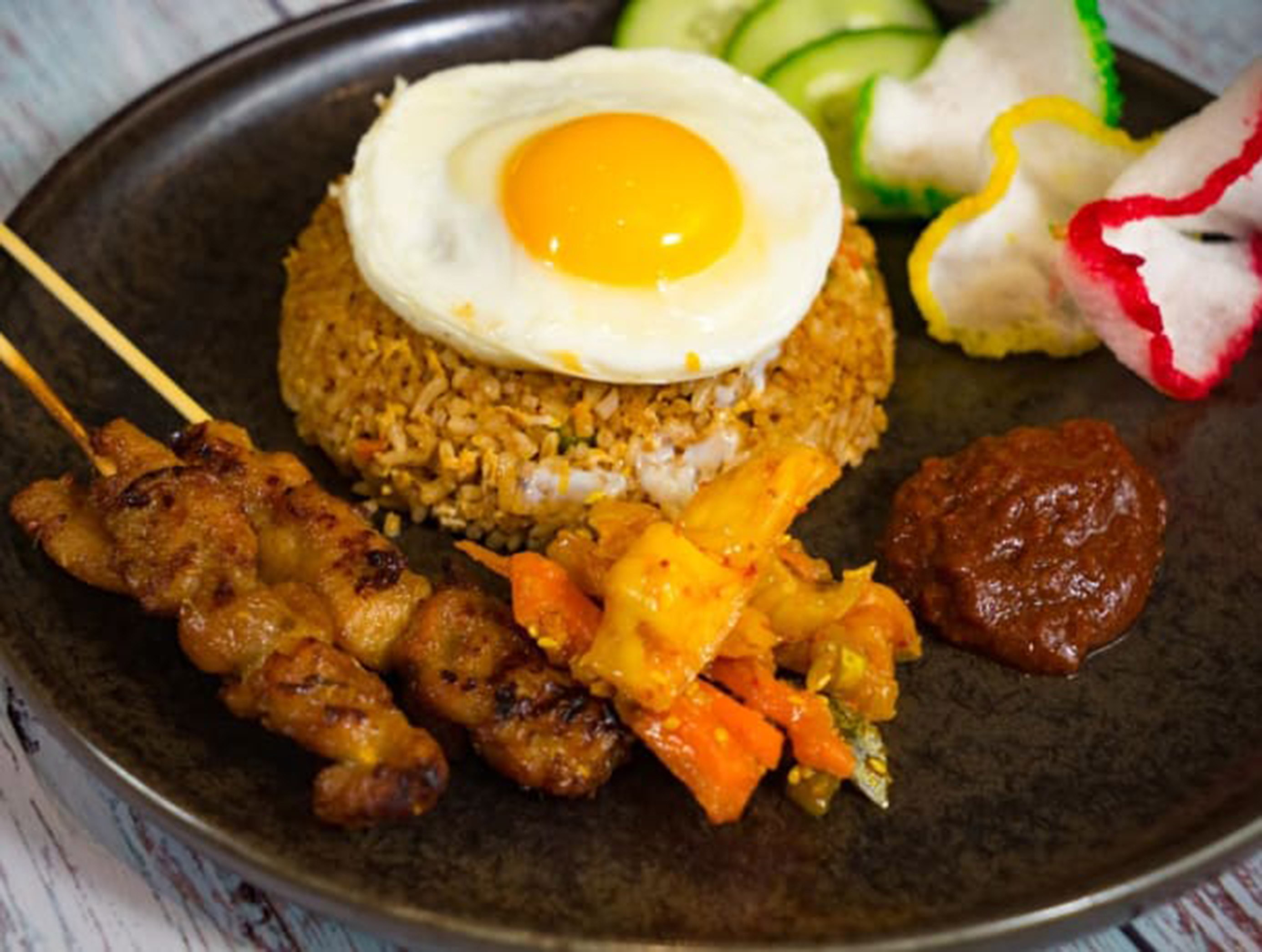 Photo: Bumi Cafe
2. BUMI CAFE
Opened just in time for Ramadan, the al fresco Bumi Cafe, located in the historical Gedung Kuning's ("yellow mansion") courtyard within Sultan Gate, serves easy-on-the-wallet modern Asian delights and live music performances on weekends.
Tuck into a spread of Asian-style tapas including an interesting sounding "deconstructed" epok epok (S$12) and larger plates such as nasi goreng (S$16) and rawon beef udon (S$18).
73 Sultan Gate, Gedung Kuning, S198497. Details here.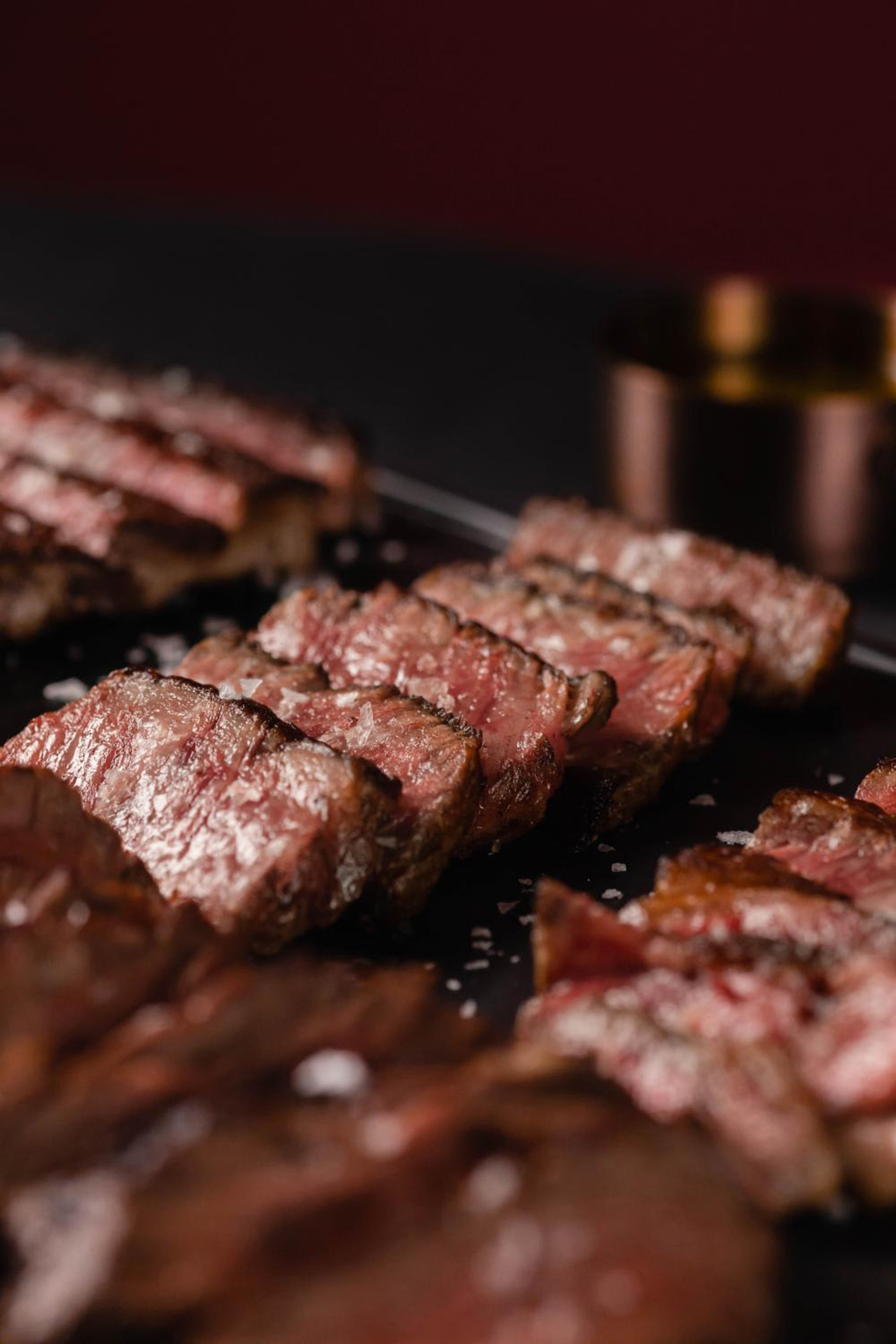 Photo: Charr'd Steakhouse
3. CHARR'D STEAKHOUSE
For a taste of exceptional wagyu from Japan's Mie Prefecture, head to Charr'd Steakhouse, which has the honour of being Singapore's first halal-certified restaurant to serve the prized A5 Kuroge Wagyu. The buttery beef is presented in three ways: As A5 rib eyes (S$48), A5 sirloin (S$38), and A5 tenderloin (S$58). To taste them all, get the Heavenly Meat Board ($198) that'll feed three to four people amply.
Like any good steakhouse, this one serves all the trimmings, including charred broccoli with pine nuts (S$12), beef tallow truffle fries (S$13), and creamed spinach topped with an onsen egg ($13). At dessert, there are waffle-pressed croissants topped with chocolate gelato, whipped cream and a cherry on top (S$13).
If you need an added push, from now until Mar 31, diners get 10 per cent off the Heavenly Meat Board and one-for-one mocktails.
324F Changi Road, S419799. Details here.
Photo: Ginger
4. GINGER
Throughout his career, Malaysian celebrity chef Wan has cooked in his home country's various sultanates. This Ramadan, he has brought dishes from the best of Malaysia's palace cuisine to the iftar buffet (from S$55 for lunch to S$88 for dinner) at Ginger.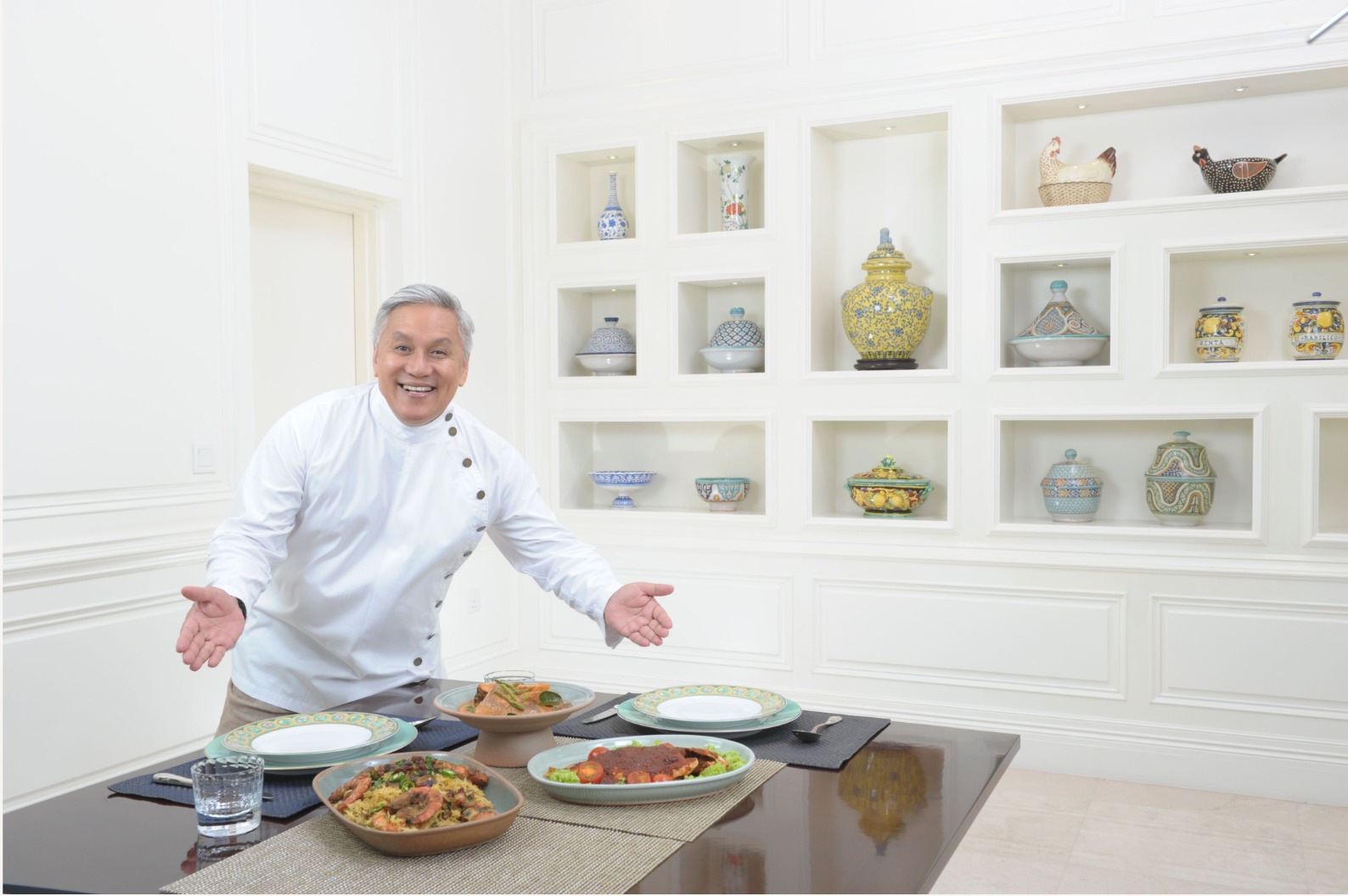 These include ayam percik Kelantan, where chicken is braised in aromatics like coconut milk, chillies, garlic and fenugreek seeds before it is grilled to a succulent char; rendang udang galah Perak or king prawns stewed in a thick gravy made from the likes of lemongrass, turmeric leaves and dried chillies; and laksa Johor served in a fish-based broth enriched with galangal, coconut cream, and mackerel fillet. 
For good measure, Chef Wan is also serving his late grandmother's kerabu meehoon Nonya, a rice vermicelli salad spiced with sambal belachan, fish sauce and tomatoes. Those are just the main courses. The buffet heaves with numerous other stations, including sushi, salads, local favourites and desserts. 
PARKROYAL on Beach Road, 7500 Beach Rd, S199591. Details here.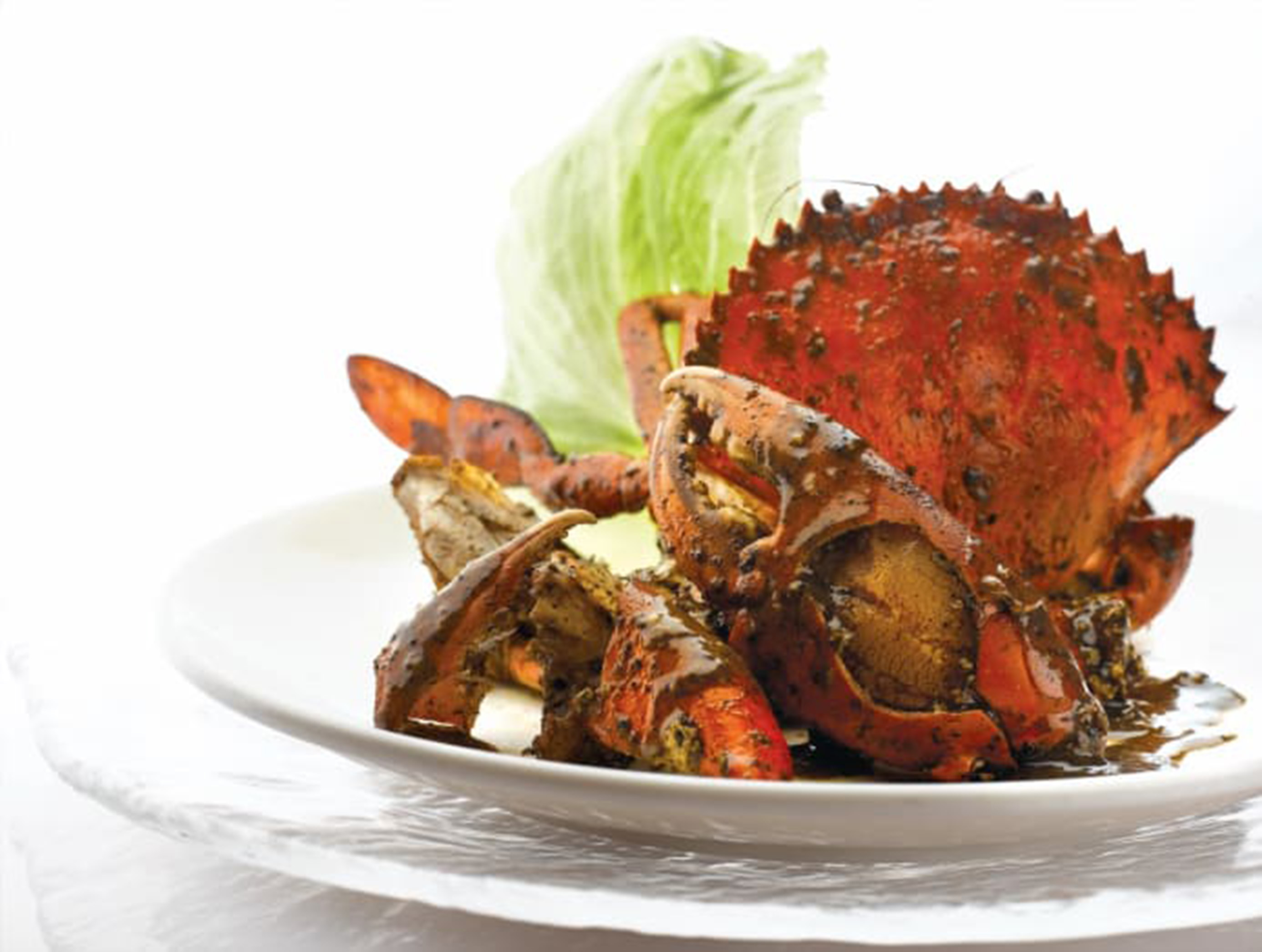 Photo: Mutiara Seafood
5. MUTIARA SEAFOOD
Take the opportunity to check out the Jumbo Group's first Muslim-friendly seafood restaurant, Mutiara Seafood, that recently opened at Wisma Geylang Serai. This sprawling restaurant, spread over 4,560 sq ft, celebrates the familiar flavours of Singapore-style seafood that we know and love.
The menu is as wide as the restaurant, with all manner of live seafood (prawns, lobsters, crabs, fish and bamboo clams) cooked in familiar ways (fried with wasabi mayo, steamed with soy sauce, braised in superior broth). Classic favourites abound, including the likes of scallops stir-fried with XO sauce (from S$28), sweet and sour chicken (from S$16), and seafood stuffed you cha kway lacquered with salad cream (S$12). 
1 Engku Aman Turn, #01-02 & #02-02/03 Wisma Geylang Serai, S408528. Details here.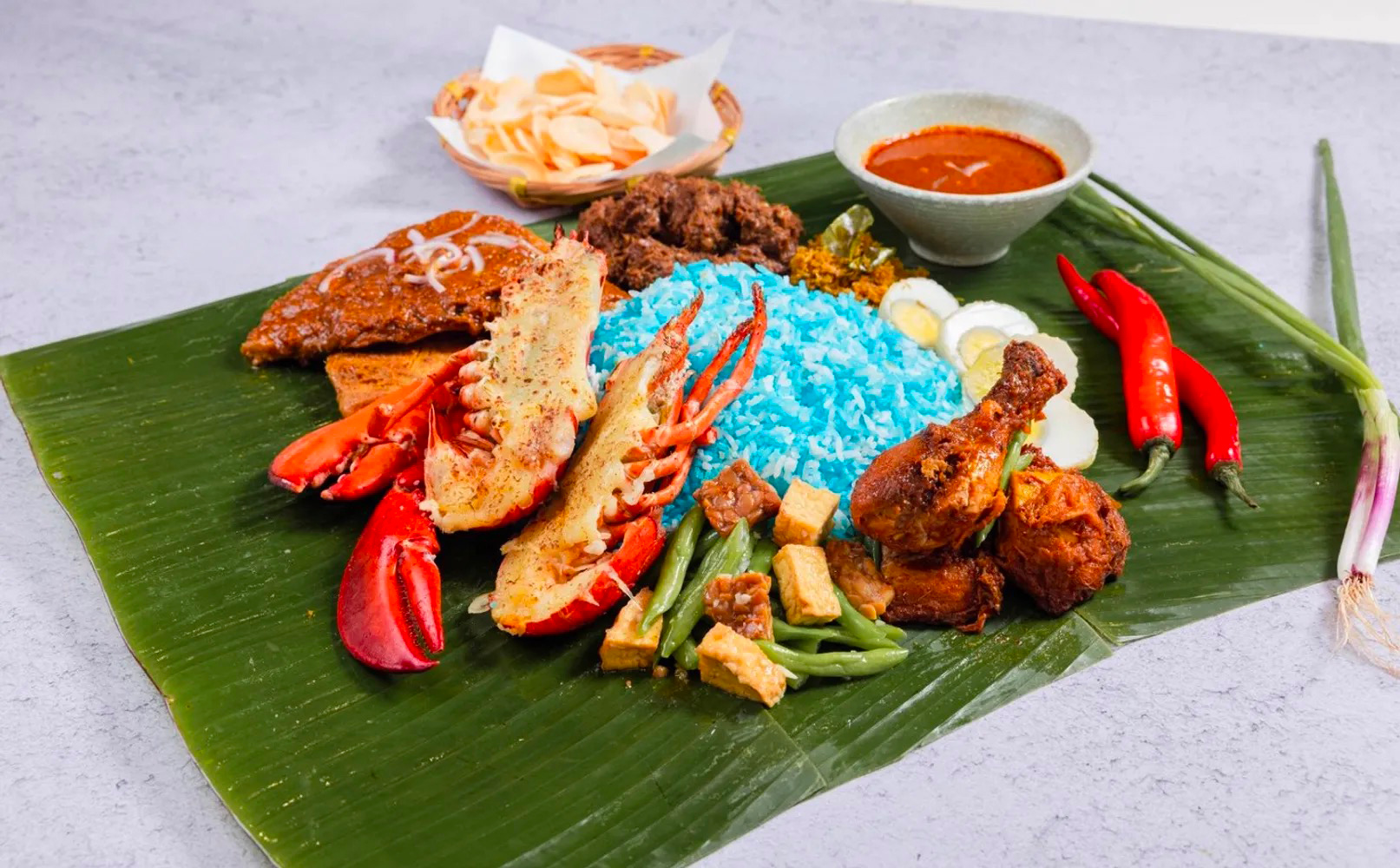 Photo: Penang Culture
6. PENANG CULTURE
From now until Apr 22, halal-certified Penang Culture is serving a Ramadan Feast that offers two options: Signature Ambeng (S$59.90) or Premium Ambeng (S$89.90), which come with a selection of dishes that include beef rendang, sambal barbecue stingray, sambal prawns, satay chicken, French beans with tempeh, sambal eggs, and cheesy lobsters served on butterfly pea-tinged rice. Both options feed up to four people, making it an affordable night out.
If you order in, first-timers enjoy 10 per cent off, or get 20 per cent off if you pick up your own orders. Delivery is priced at S$10.
Various outlets in Singapore. Details here. 
Photo: Permata
7. PERMATA
The always dependable Permata, located in Gedung Kuning, is serving another irresistible spread for iftar.
From Mar 23 to Apr 20, the buffet (S$88 per adult, S$48 per child) will be laid out with a seafood and salad station; an appetiser station with dishes like nasi ulam cakerawala and pulut panggang; a live station featuring potato curry with roti jala and botok botok barramundi; soups and porridge such as the always popular mee maidin; main courses including rawon risotto and assam pedas kupang; and desserts such as burbur som som, pengat durian, and assorted kuih.
Gedung Kuning, 73 Sultan Gate, S198497. Details here.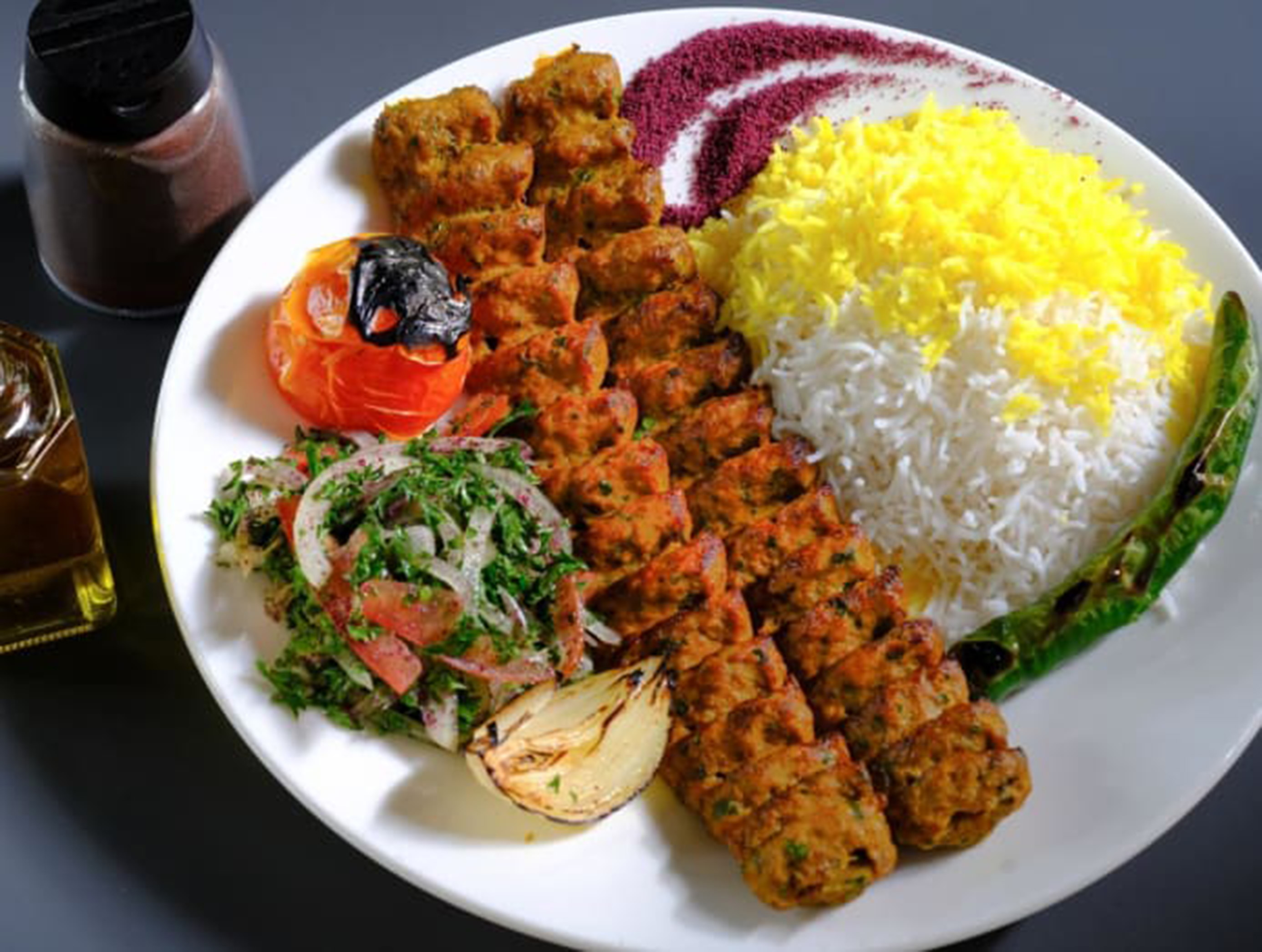 Photo: Shabestan
8. SHABESTAN
Sham-e-bahaar, or "spring evening" in Arabic, is meant to capture the joyous spirit of Ramadan. Hence, it is the name of Shabestan's six-course menu (S$119) that will span the season from Mar 22 to Apr 21.
The feast begins with a watercress salad, Egyptian sparrow tongue soup (which gets its name from the orzo pasta that resembles the miniscule tongues of birds), and roasted red pepper hummus, before moving on to a spread of grilled kebabs. There's also a moussaka or eggplant stew, and kunafa and ice cream for dessert.
The Pier at Robertson, 80 Mohamed Sultan Rd, #01-13, S239013. Details here.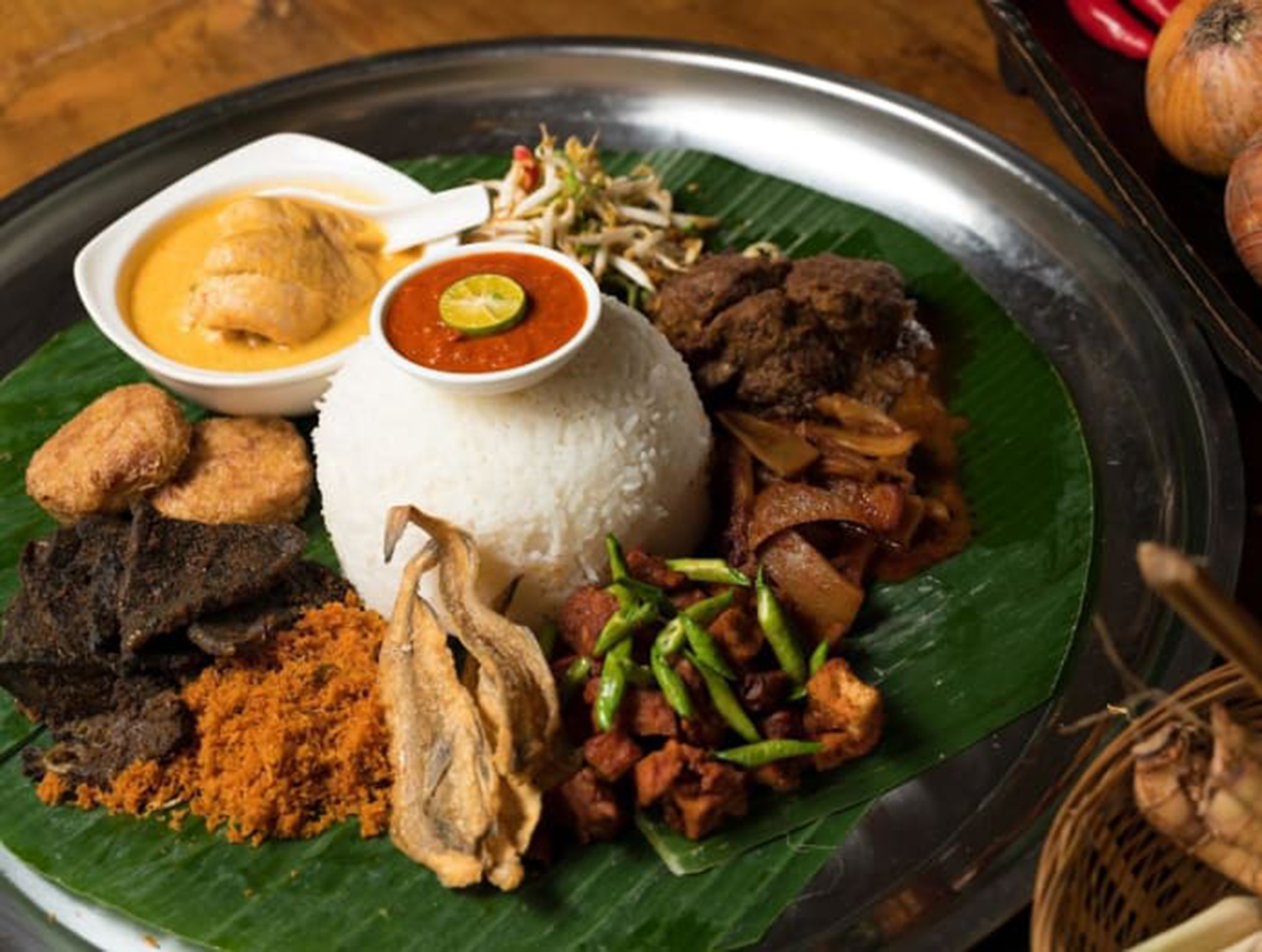 Photo: Padi @ Bussorah
9. PADI @ BUSSORAH
For soul-satisfying fare, there's nothing like a sumptuous spread of spicy dishes and rice, best eaten using your hands. 
For Ramadan, Padi @ Bussorah has a slew of bundles like an Ambeng Package (S$88, feeds four) that comes with iced teh tarik and ondeh ondeh cake; a Mandi Rice Package with braised lamb shanks, grilled chicken, salads, iced teh tarik and kunafa (S$132, feeds four); and a Mutton or Chicken Dum Biryani Package (S$88/$80, feeds four) served with dalcha, achar, papadum, ice bandung and ondeh ondeh cake. All are available for pre-order at its Oddle store.
53 Bussorah Street, S199469. Details here.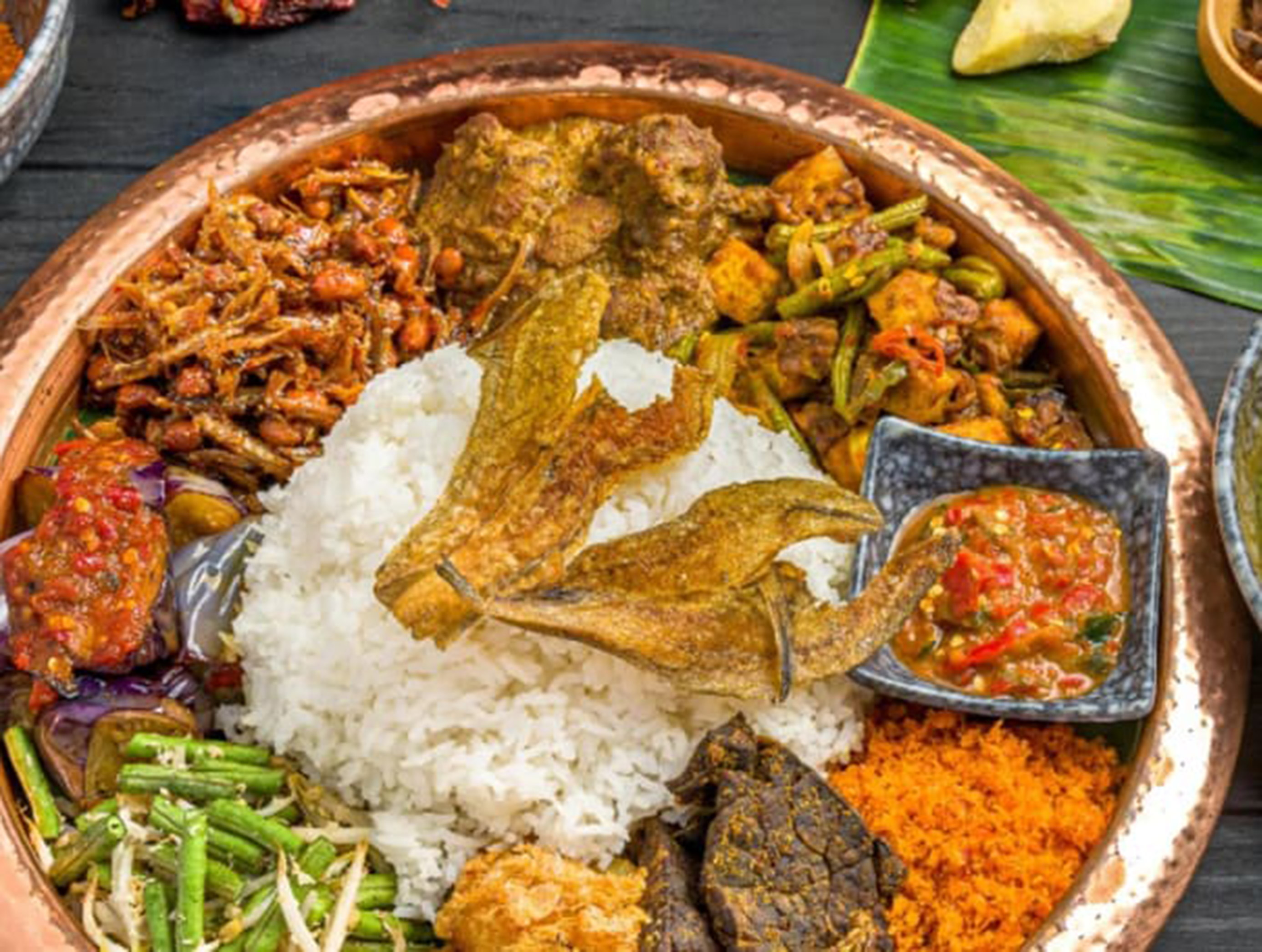 Photo: Istimewa Nasi Padang
10. ISTIMEWA NASI PADANG
The Halal Awards 2020 may have ranked Istimewa Nasi Padang's nasi ambeng and nasi padang among its top three, but its consistent popularity over 30 years says more about how good the food really is.
For Ramadan, check out Istimewa's Nasi Ambeng Iftar Platter (from S$22) that comes heaving with signatures like beef rendang, sambal goreng, ayam lemak padi, urap, and begedil. It is even offering tingkat meals for weekdays throughout Ramadan. Order in advance.
28 Hoy Fatt Road, Fuling F&B coffeeshop, S151028 Details here.
The original version of this story first appeared in CNA Lifestyle.

For more CNA Lifestyle stories, visit https://cnalifestyle.channelnewsasia.com/.