$1.50 Panda & Duck-Shaped Bao From Chinatown Shop Almost Too Cute To Eat
These munchkins are filled with salted egg custard or red bean paste.
Steaming piles of colourful animal-shaped baos line the counters of snack shop Dough Magic like edible soft toys. Unsurprisingly, the takeaway joint at Chinatown MRT Exit C attracts quite a crowd during peak hours. Dough Magic was founded in 2016 and sells a variety of steamed buns, cakes, fried snacks and dumplings. When we dropped by, we saw cartoonish panda, duck, tiger, corn and pineapple-shaped baos (bunny buns were also available during Chinese New Year) for sale. 
No part of this story or photos can be reproduced without permission from 8days.sg.
Adorbs
The plump munchkins are detailed enough to delight kids and the young at heart. If you care nothing for kawaii food, there are regular buns sold here too (filled with ingredients like black sesame paste or pork with green onions).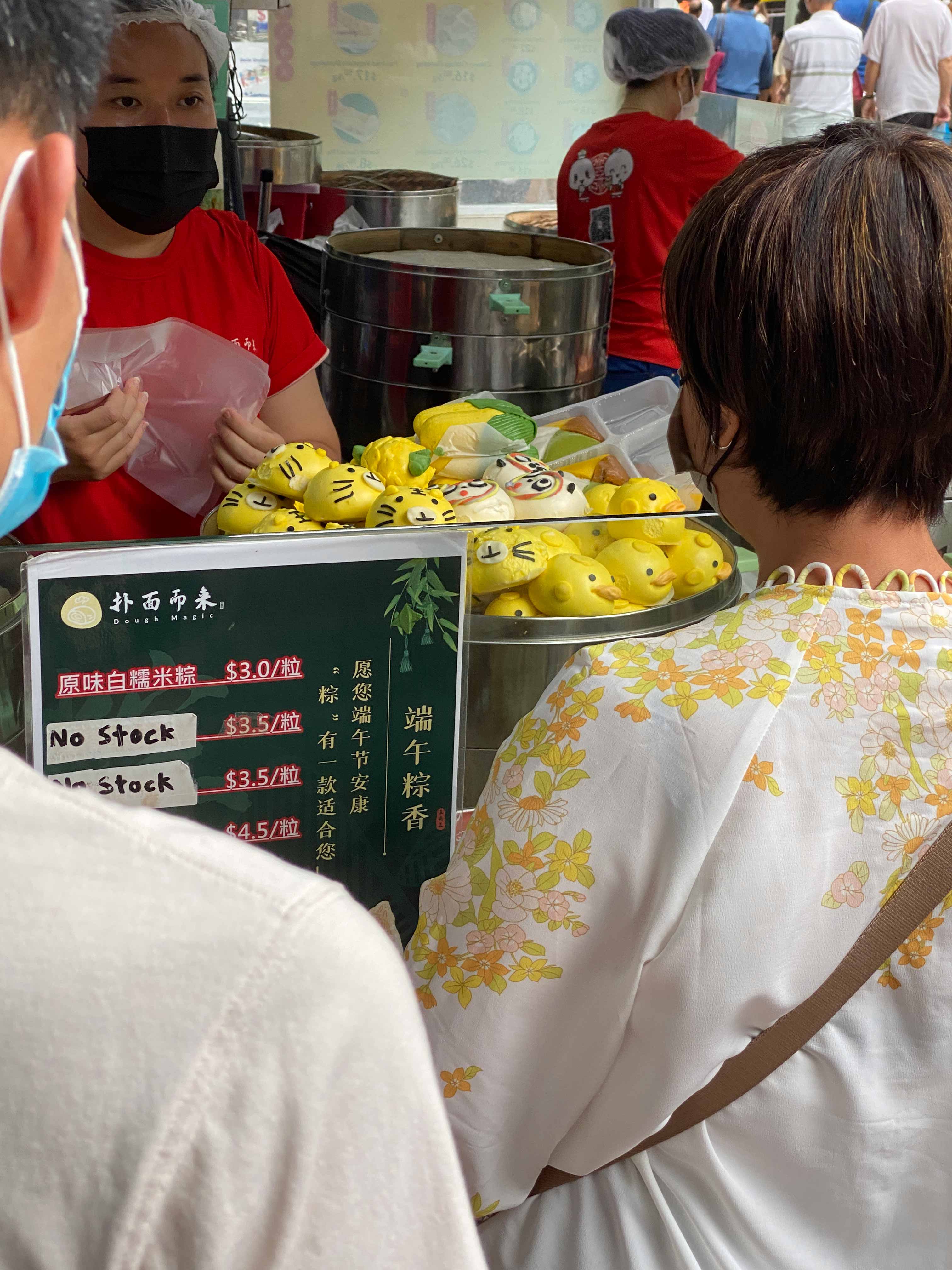 Pro tip: pop by around 11am on a weekday if you want to snag these adorable buns. 
Corn Oats Bun, $1.50  
At first glance, you wouldn't have been able to guess that this mini corn on the cob-shaped number is made of bread. Some of its dough (which could be softer) is flavoured with oat and spinach powder while the filling is a corn-flavoured custard. Not bad.
Yaya Salted Egg Custard Bun, $1.50 
This chirpy bright yellow duck bao had more life to it while it was perched in its steamer. It deflated a bit by the time it reached our hands, but it's still comical looking nonetheless. Its rather specific name "yaya" is likely a play on the Chinese word "鸭" (yā), meaning duck. Its salted egg filling has a thick and oozy texture, which was quite delightful. Meanwhile, the dough is not the fluffiest but passable.
Panda Red Bean Paste Bun, $1.50
This shocked faced red bean panda bao might just be the cutest of the lot. It has a rainbow swirl decorating its mug, making it stand out from the other animal baos. Too bad it looks better than it tastes — the red bean paste is dry, so too the bread.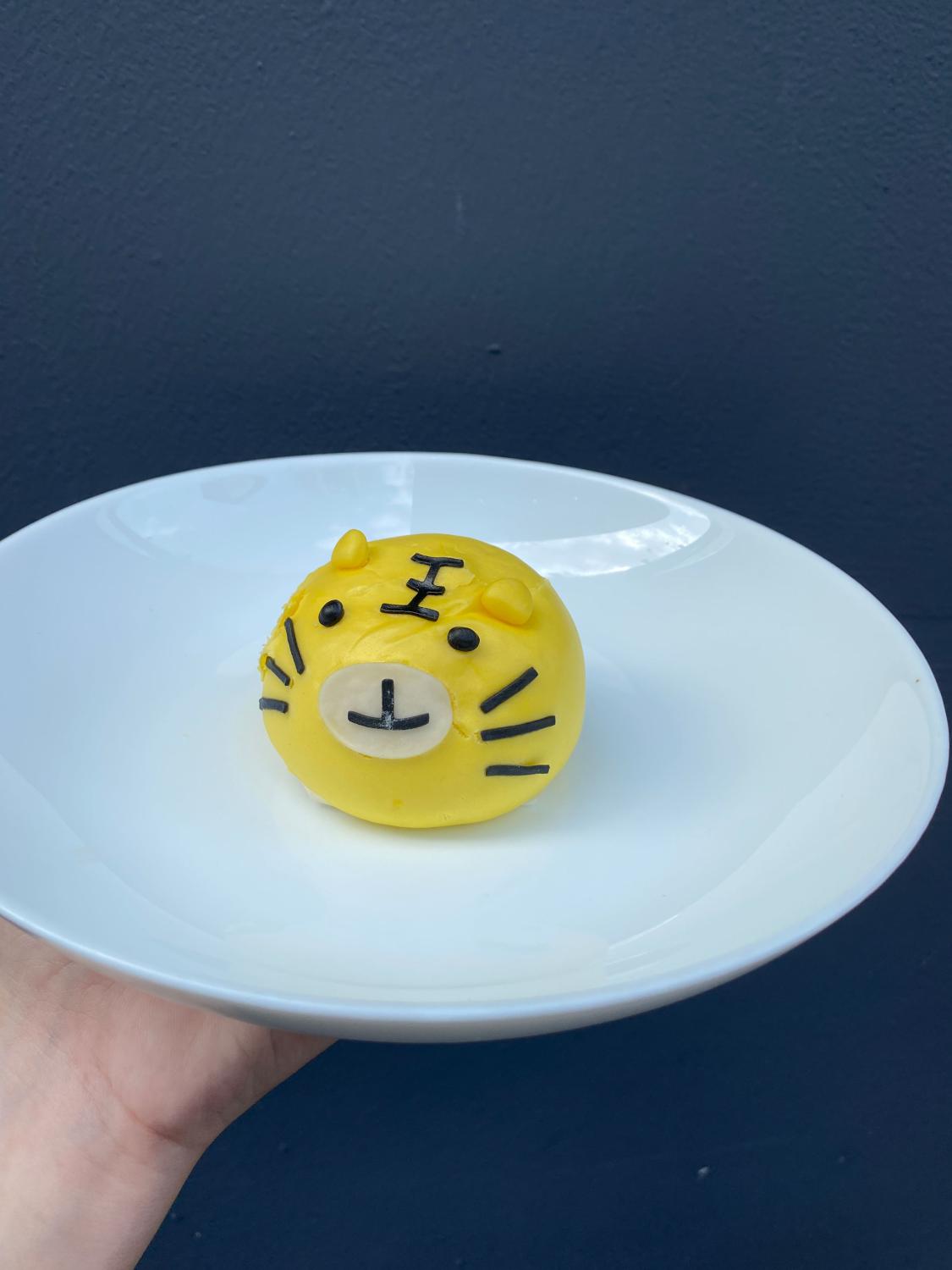 Tiger Red Bean Paste Bun, $1.50
We thought this bao looked like Rintoo, the tiger from Nickelodeon series, Ni Hao, Kai-Lan.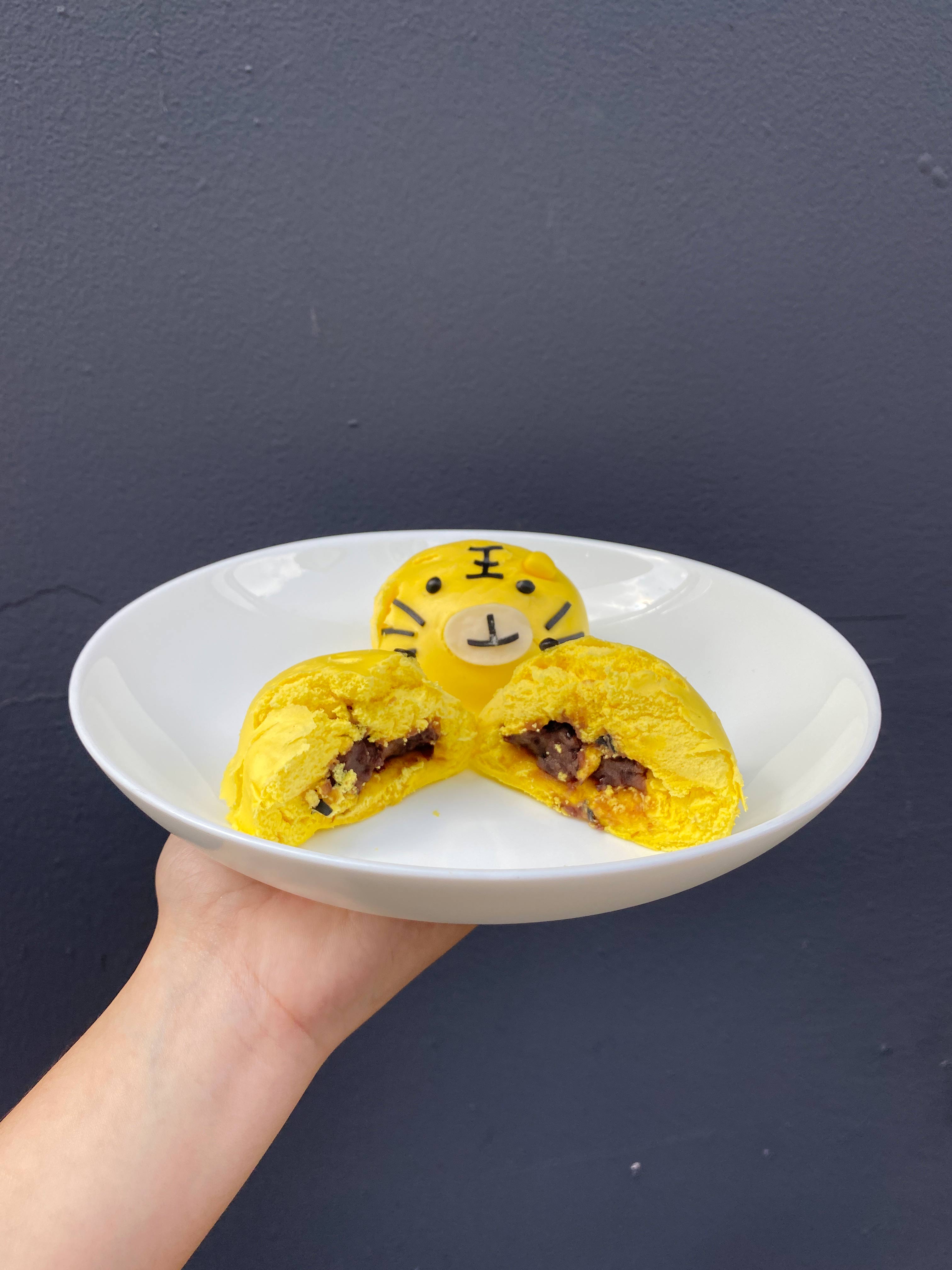 Fun looks aside, this was also blah-tasting like the panda bao.
Pineapple Custard Bun, $1.50
Don't be fooled by the fact that it's shaped like a pineapple — there's none of the fruit in this, just plain custard.
You can buy the frozen buns online
For folks who aren't keen on schlepping to Chinatown, these animal baos are also sold frozen online. So you can enjoy them in the comfort of your home.
The details
Dough Magic is at Chinatown Point, 1 Park Rd, S059108. Open daily 9am to 9pm. Animal-shaped baos also available online.
The animal-shaped buns aren't available at the brand's other outlets in Jurong West, Yishun, NUS, Republic Polytechnic, Macpherson and Hougang.
More info via website & Instagram
Photos: Cheryl Juan
No part of this story or photos can be reproduced without permission from 8days.sg.
8days.sg is now on #tiktok! Follow us on www.tiktok.com/@8dayseat.