17-Year-Old K-Pop Girl Group Member Looks Just Like A Young Barbie Hsu
Maybe Barbie, now 45, can play her mum in a idol drama?
New K-pop girl group, NewJeans, dropped their single 'Attention' last month, to lots of, well, attention. The girls, who have an average age of 16, are from the same company as BTS.
That's Danielle on the left and Barbie on the right in a poster for Summer's Desire
Looking as pretty as Barbie
Of the five members, one in particular, 17-year-old Korean-Australian Danielle Marsh has caught the, yes, attention of Chinese netizens for her uncanny resemblance to a young Barbie Hsu, especially when the latter starred 2010 idol drama Summer's Desire (泡沫之夏).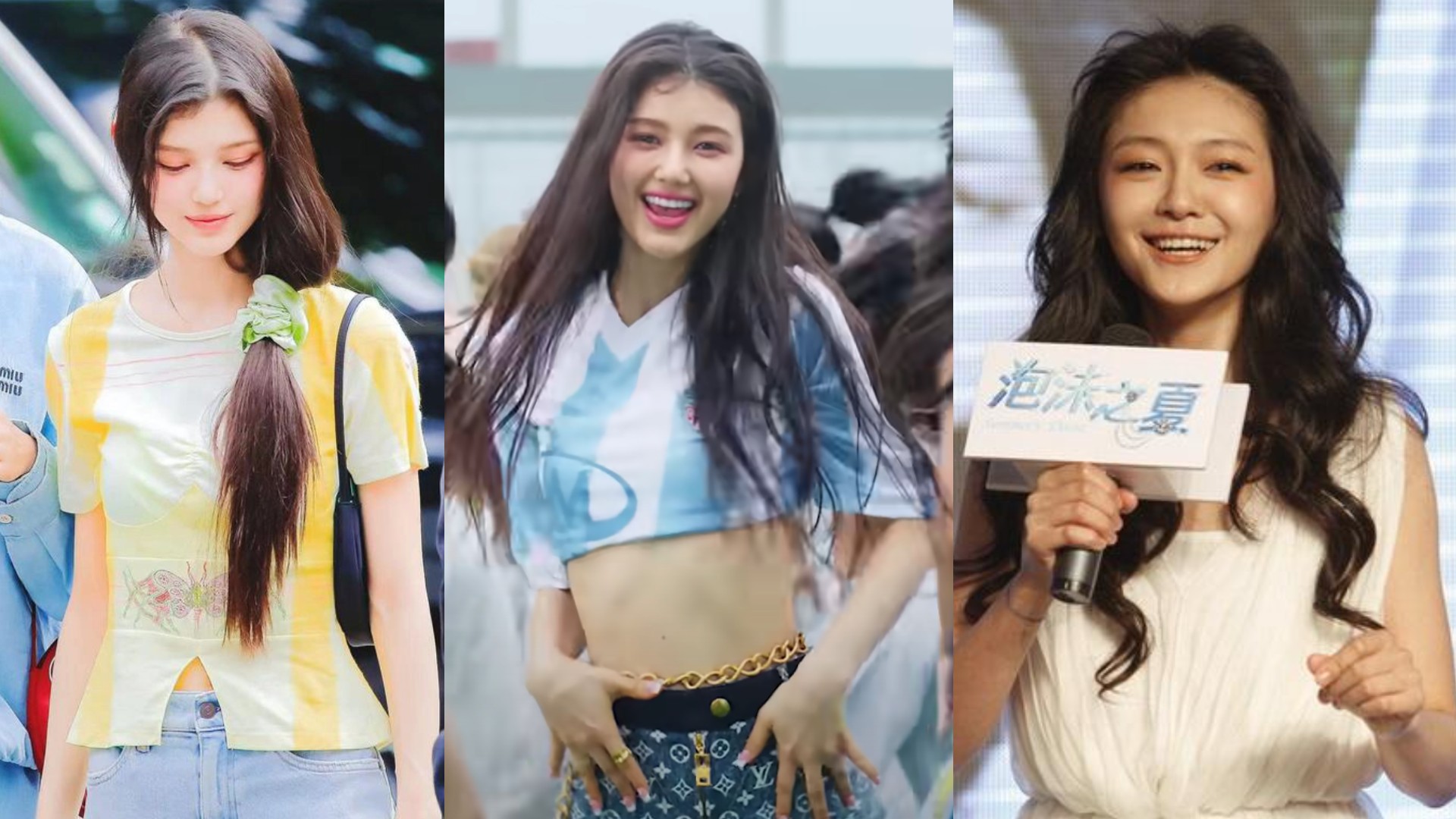 We'll let you be the judge of whether they look alike
After the music video for 'Attention' was released, netizens commented on how Danielle's youthful and cool beauty matched the description of the main character Xia Mo in the novel Summer's Desire, which was what the 2010 Taiwanese idol drama was based on. 

Barbie, now 45, starred in that classic series opposite Peter Ho and Huang Xiaoming.
Danielle's resemblance to Barbie was definitely not lost on netizens too, who wrote, "They really look so much alike, she [could be] Barbie's sister too!"
Some netizens also urged Danielle to star in an idol drama soon.
According to reports, Danielle was talent spotted by an advertisement agency at a young age and then became a child model. 
Danielle (center) and her group members in NewJeans
Photos: Sinchew News, Sogou, HYBE Labels YouTube