18 Best-Dressed Celebs At Star Awards 2022, Ranked
And the Best-Dressed Award goes to...
The Star Awards is as much about the awards as it is about the fashion. And this year, the celebs went all out to impress with their brightly coloured looks. From Zoe Tay's regal Gucci gown to Elvin Ng's meme-worthy suit, here's 8days.sg's ranking of the best-dressed stars at the awards.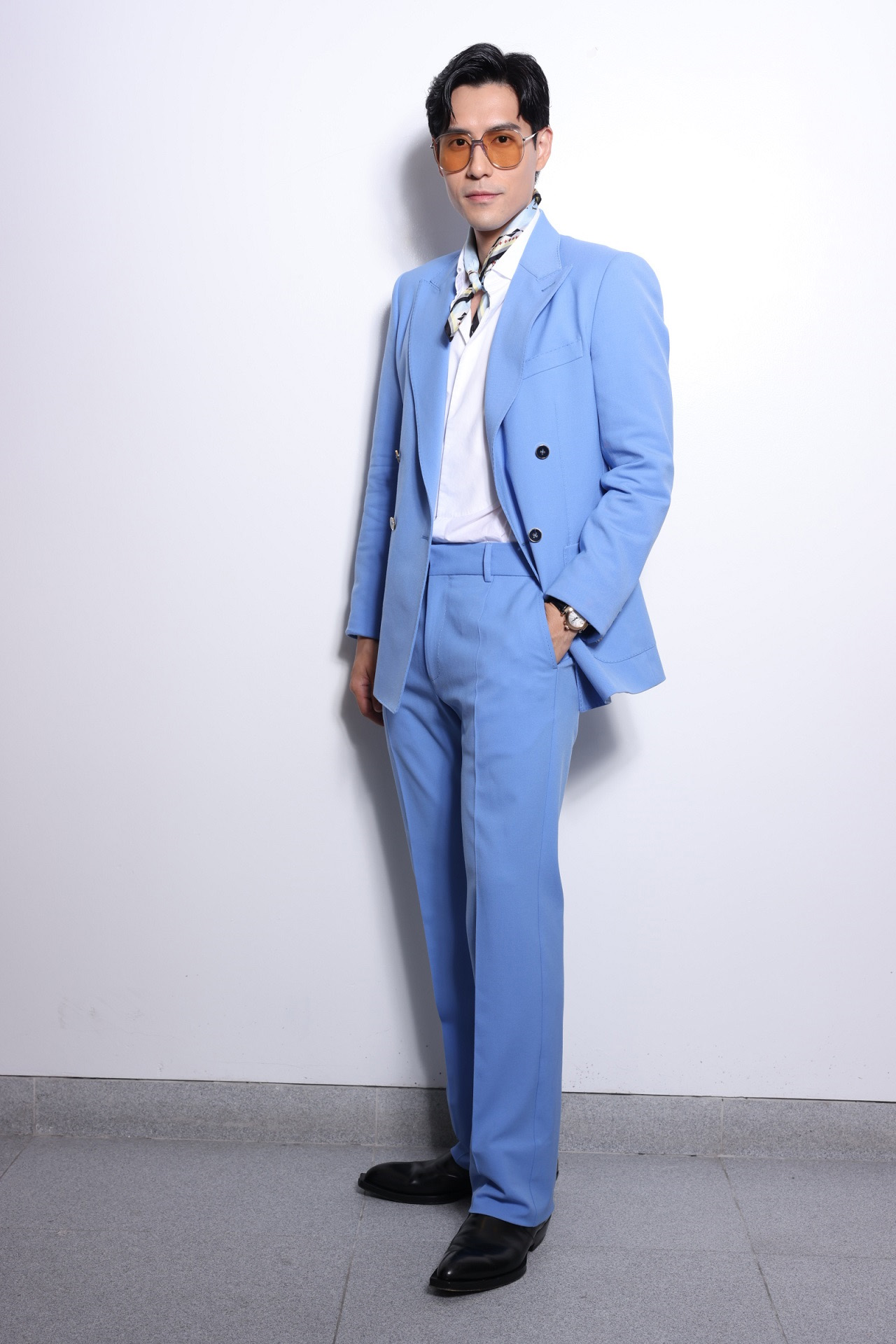 #18 James Seah
James showed us that you don't have to wear a black suit to look stylish at an awards show. Don't you think this get-up with the Dolce & Gabbana cerulean suit, neckerchief and oversized vintage-looking sunnies looks very Jared Leto?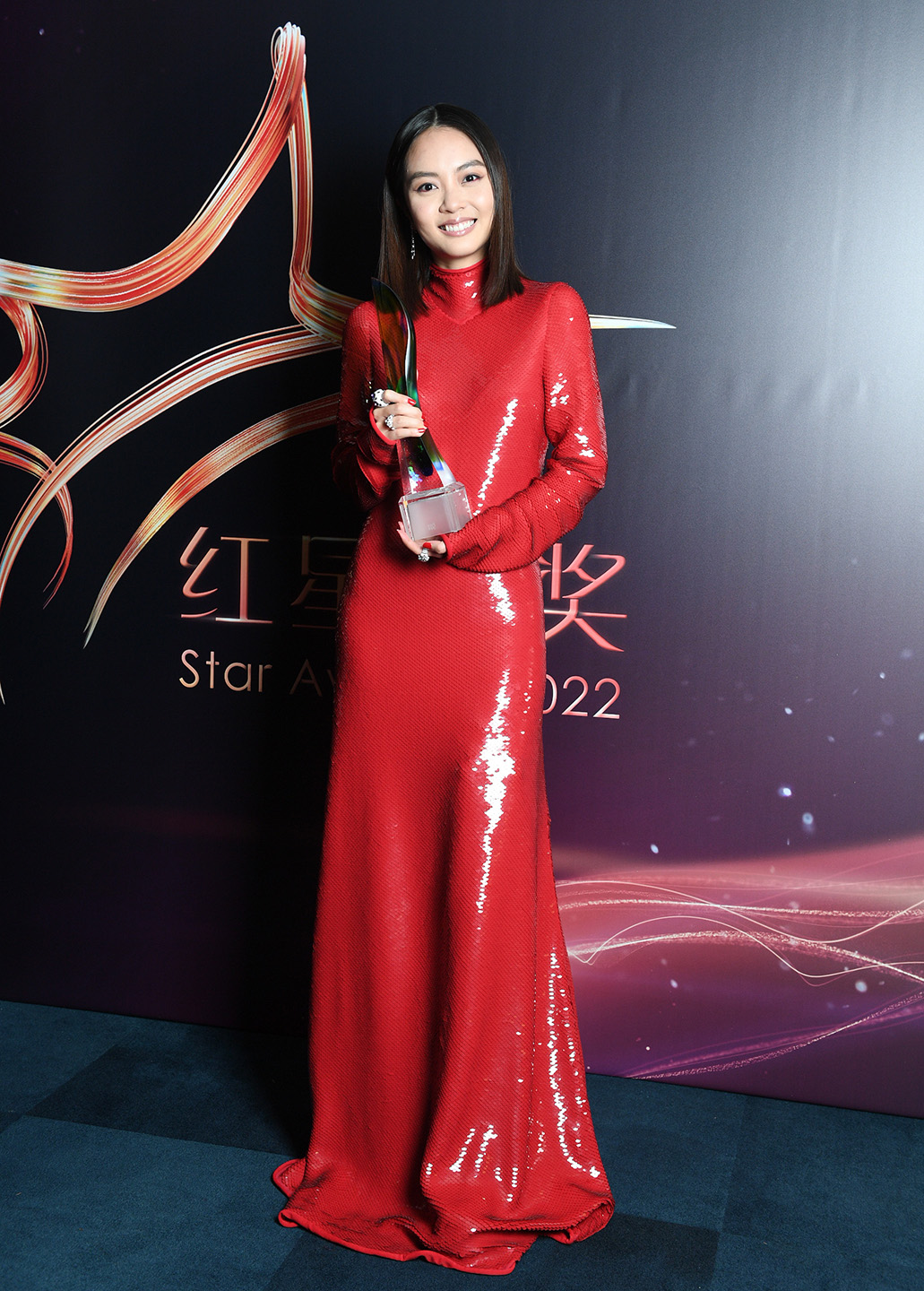 #17 Chantalle Ng
Never mind that the fiery red Bottega gown was from a past collection, it was love at first try for Chantalle when she slipped it on. "This was the first outfit that I tried for the Star Awards. Once I wore it, I knew it was the one," she said. And while some might argue that the floor sweeping design was a tad big for the petite star, we like that it suited her energetic personality and she looked effortless in it.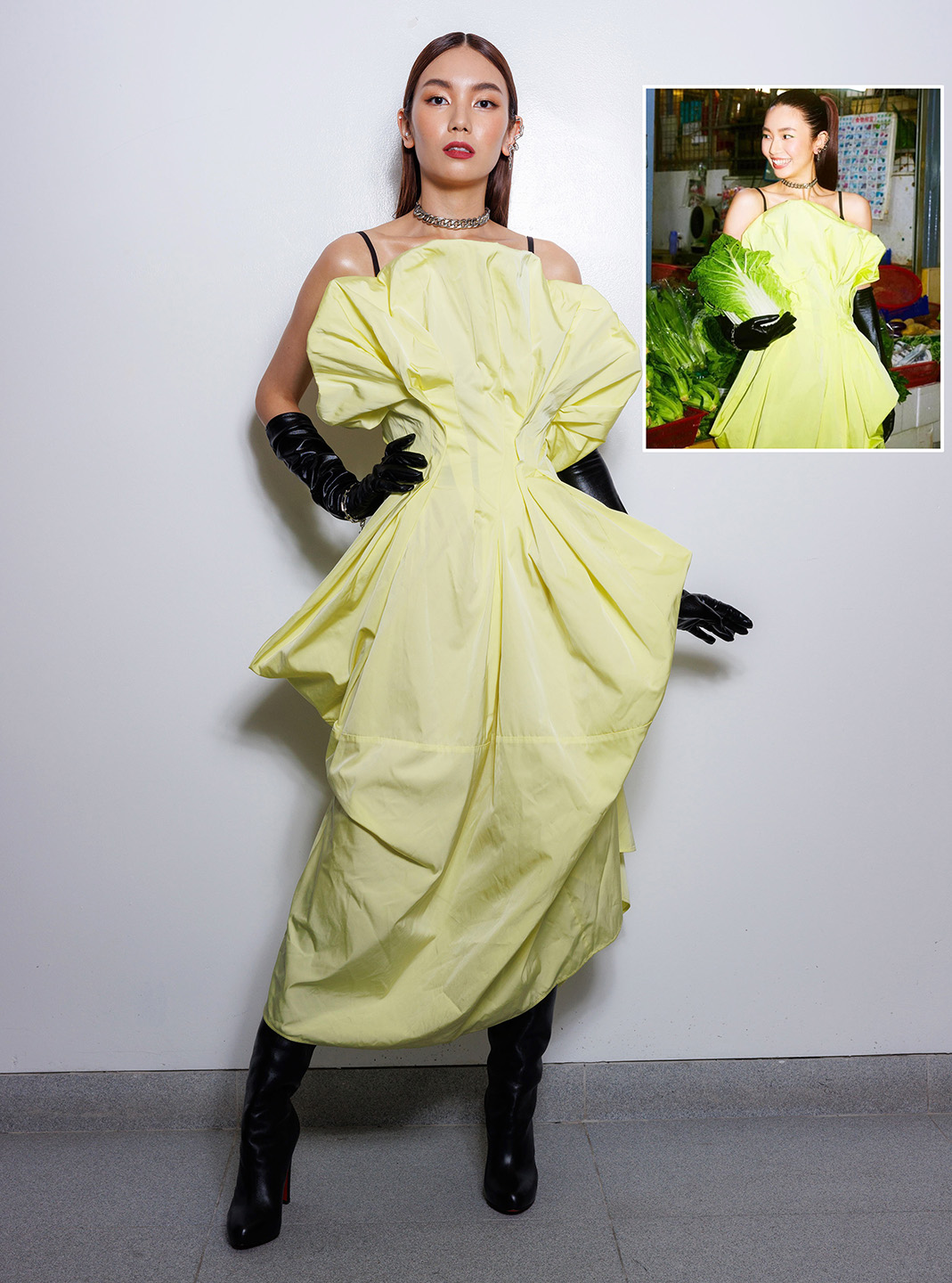 #16 Sheryl Ang
Who says red carpet style has to be all long, flowy and sparkly? Sheryl slayed in this yellow structured Sportmax dress, which she described as "a little bit of rebel at prom and maybe some MLXG (mala xiang guo)". Turns out the Star Search 2019 finalist was supposed to don a black version of the gown but received this yellow one instead. Blessing in disguise, we guess? The frock, which was compared to cabbage (we cannot unsee!), was one of the most talked-about Star Awards looks. Even Sheryl cashed in on the fun, doing an impromptu photoshoot with veggies at a wet market a few days later. Nice.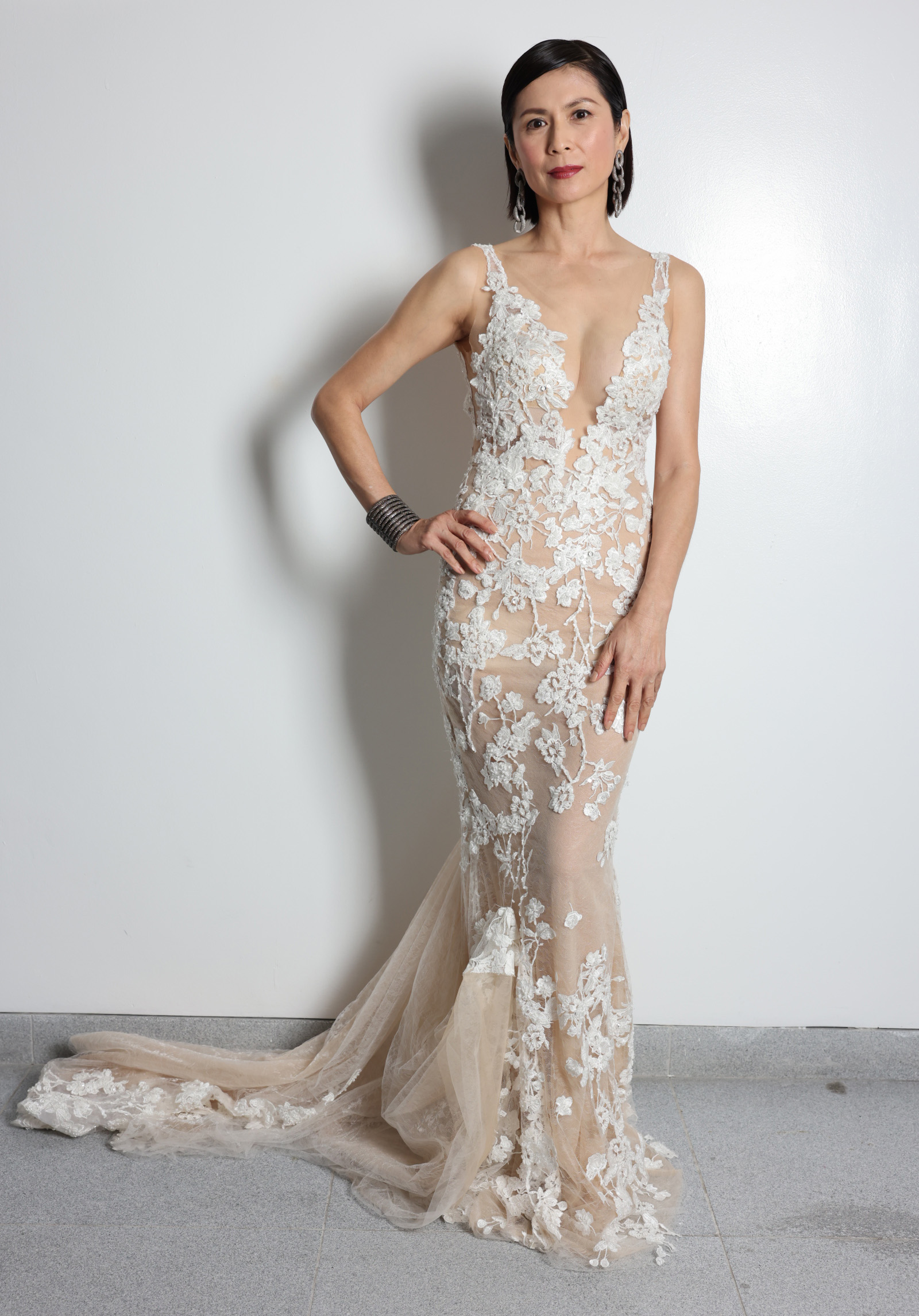 #15 Pan Lingling
Lingling was a sheer vision in this va-va-voom number from Berta. Said Lingling of the revealing gown that got people talking and gawking: "It's my first time wearing something so bold in 30 years. My first thought to myself was 'Wah, so nice.' My second thought was, 'Do I dare to wear it?'" We're glad she did.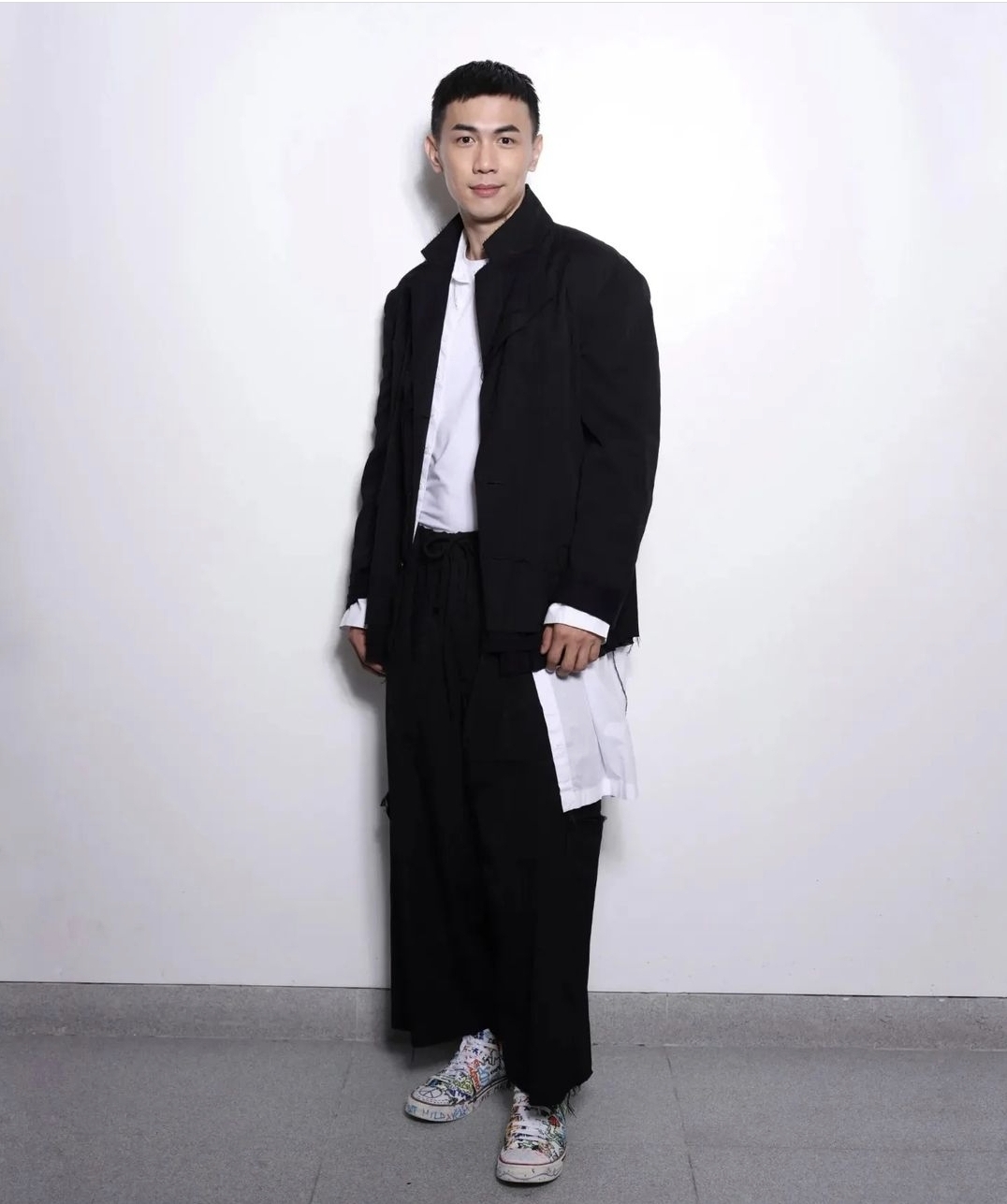 #14 Nick Teo
Also one to challenge fashion norms was Nick who shunned suits for a more relaxed look. He definitely stood out in the sea of formal looks in this avant garde black and white getup from Yohji Yamamoto and graffiti-covered Vetements sneakers. We like his fresh crew cut too.
 

#13 Lin Meijiao
The Best Supporting Actress winner kept her look classy and elegant in an understated black gown by Andrew Gn. We're not the only ones who adore the simple yet sophisticated look. Chantalle told us: "I think her dress is super chio... We're both wearing same [Cartier] jewellery and mother and daughter watches."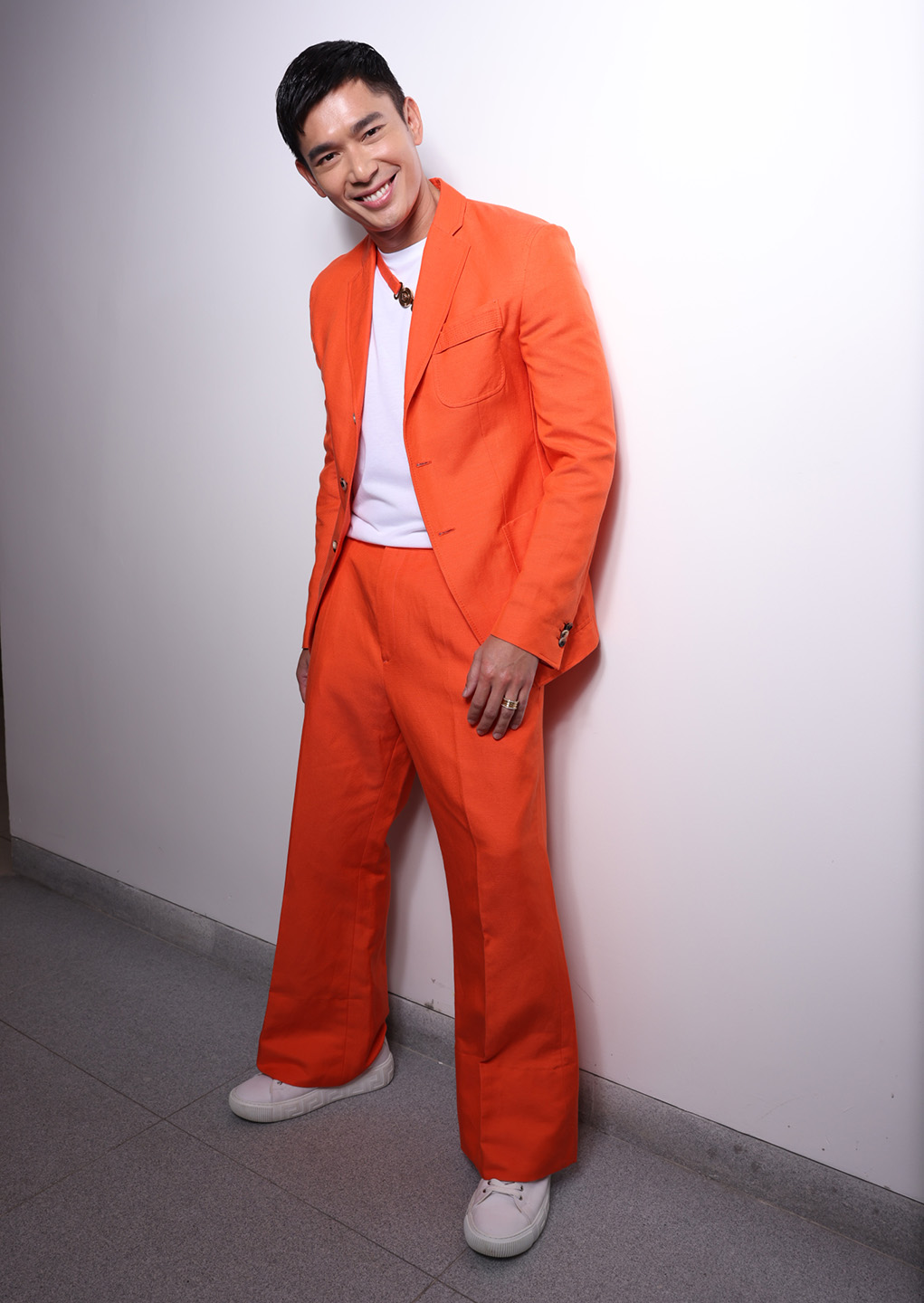 #12 Elvin Ng
With all the talk about his bandung suit last year, Elvin "tried to live up to expectations" by donning yet another striking look. Well, he certainly delivered, and looked pretty hot while at it. The actor's zesty Versace suit, which was specially flown in from Milan, was compared to everything from orange fizzy drinks to a Shopee ambassador. Elvin considered going sans shirt a la Simu Liu at the Vanity Fair Oscars after party, but "thought it would be too much". Aiyah.
#11 Cynthia Koh
Oh Cynthia, you're such a tease. After declaring that she "won't be wearing anything" on-stage if she makes it into the Top 10 (which she did), the actress showed up all covered up — and looking like a disco ball (in a good way) — in a long-sleeved Moschino frock. Not that we mind, she looked dazzling in the colourful number, which she said was love at first sight.
#10 Desmond Tan
We know we can always count on Desmond to make a fashion statement and this year's Star Awards was no exception. The actor, who won sixth his Top 10 award as well as the Most Charismatic Award, chose to walk the red carpet in this tailored coat by Alexander McQueen as it "really spoke to him". "It's one of my favourite [Star Awards outfits]," he said. "It's something that others haven't seen me wear before."    
#9 Joanne Peh
Joanne donned not one, but two stunning gowns during the awards ceremony. Our favourite? This Maria Lucia Hohan animal print peekaboo frock which she teamed with Piaget jewels that cost almost a whopping $2 million.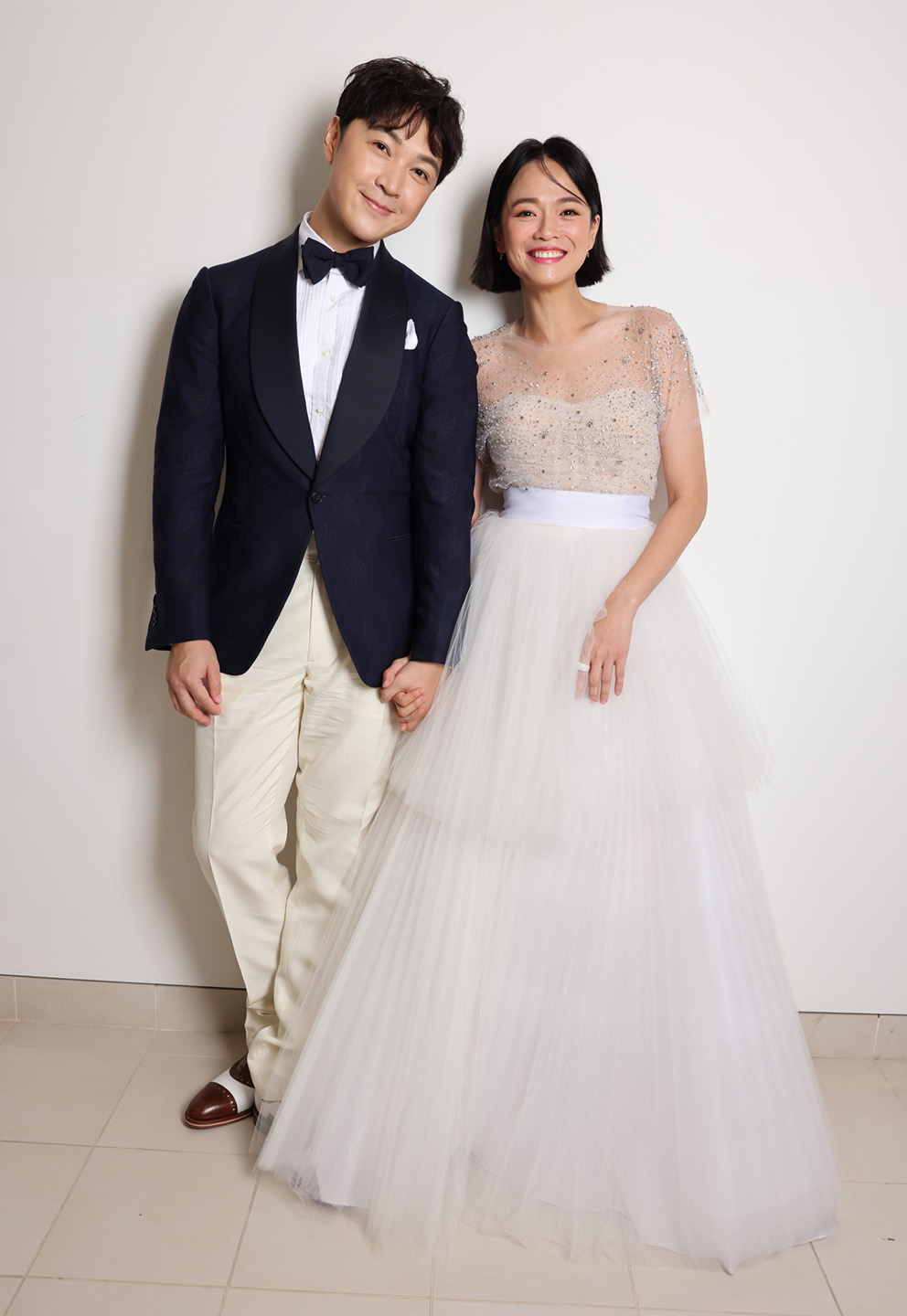 #8 Jeffrey Xu and Felicia Chin
Wedding vibes were in the air for these two lovebirds who turned up dressed for the occasion. Felicia, who wanted a more romantic look, was breathtaking in a dreamy tulle confection from Prabal Gurung's bridal collection, while Jeffrey, who won Best Supporting Actor, rocked a preppy look from Ralph Lauren.
#7 Huang Biren
The Best Actress winner lit up the red carpet with her sparkly gown by Talbot Runhof and cascading sapphire and diamond necklace by Damiani. Biren told us that she had only recovered from Covid-19 two days before the awards ceremony and didn't have a fitting for her gown. "I just arrived today and put it on," she said.
#6 Paige Chua
Paige let the busy prints on her bright and flirty Etro gown and Harry Winston bling do all the talking for her. The dress' beaded bodice features an extra daring neckline which Paige described as "a bold step forward." "Not sure if I have the courage to be bold next time," she said on Instagram. We say keep it coming, girl!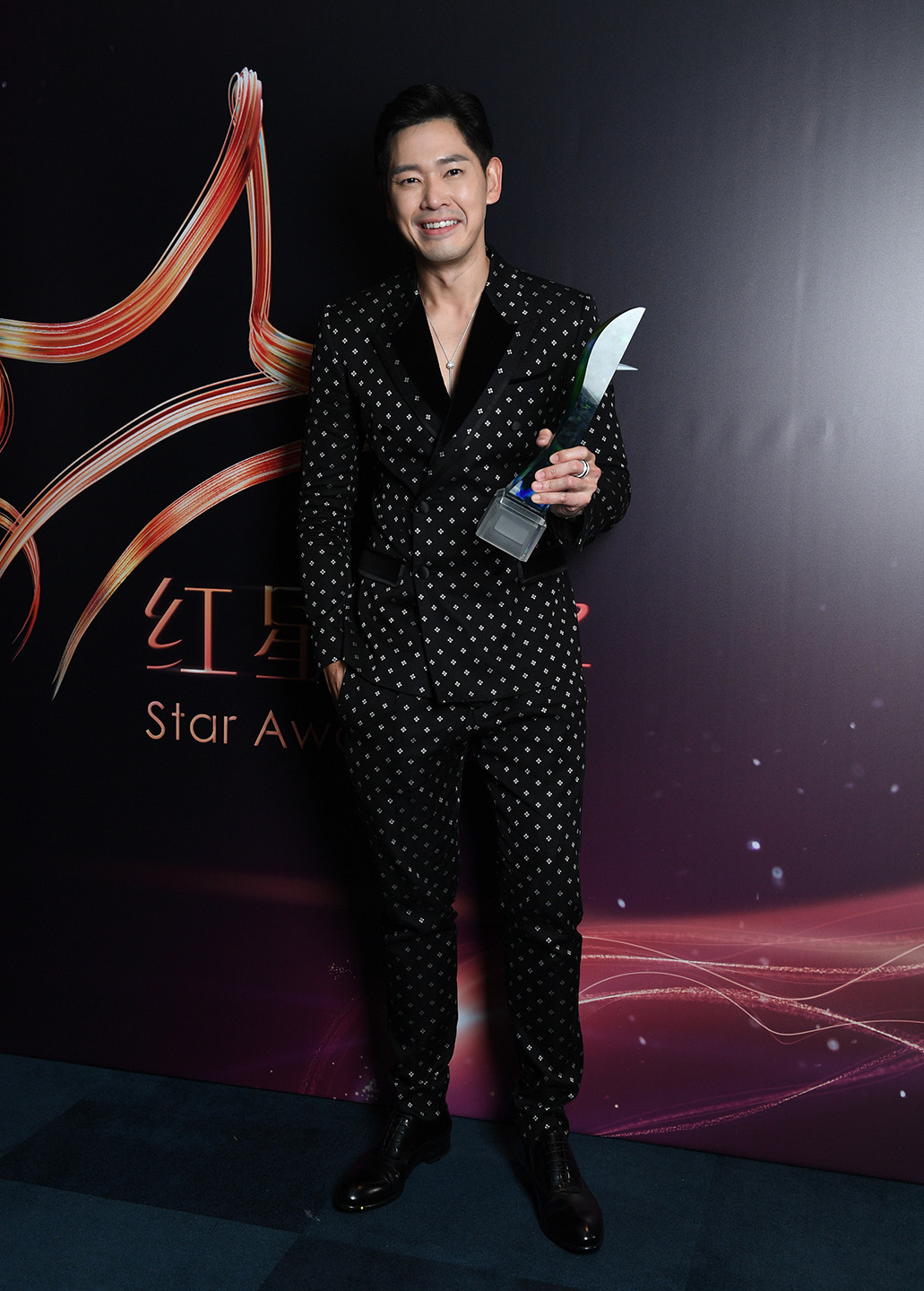 #5 Romeo Tan
Also stepping out of his comfort zone was Romeo who decided to "try something different". While his first look, a geometric-print suit by Etro was a little too whimsical for us, this Dolce & Gabbana suit was a breath of fresh air, thanks to the intricate floral patterns. The Top 10 Most Popular Male Artiste winner even went a step further by going shirtless.
#4 Rebecca Lim
Looking effortlessly glam was Becks in this sequinned colour-blocked Louis Vuitton gown. The actress, who received her last Top 10 Most Popular Female Artiste trophy, said she chose this long-sleeved number as she's "no longer 26 and [doesn't] need to reveal so much". Yeah, so much so we almost didn't see her antique watch from Longines that was specially flown in from their Switzerland museum.
#3 Sheila Sim
Sheila paired in a cobalt hand-knotted fringed cape gown by Andrew Gn with a 40.66 carat rich blue Tanzanite necklace by local jewellery label Madly. She looked ravishing, and she knew it, writing on Instagram: "I agree. I looked stunning that night!"
#2 Jesseca Liu
Several stars donned red this year but no one pulled off the hue better than Jesseca. The Best Actress nominee looked every inch the glam goddess in her siren-red peekaboo Romona Keveza, Harry Winston gems, and side swept hair.
#1 Zoe Tay
Zoe said she'd been so busy recently that she barely got enough sleep, but that didn't stop her from looking like a million bucks sashaying down the red carpet in a regal caped Gucci gown and Cartier bling. Well, she did have to "eat grass for a week" to fit into the dress.
Photos: Mediacorp Photo Unit