20-Year-Old Student Admits He's Behind Anonymous IG Account That Sparked The Sylvia Chan vs Ryan Tan Saga, Thanks To Xiaxue
Lesson learned: Never give Singapore's OG blogger queen a reason to go all CSI on you.
For once in this riveting saga that is the Sylvia Chan vs Ryan Tan mudslinging match, we finally have someone owning up to the things being said about them.
This morning (Oct 29), blogger and internet super sleuth Xiaxue posted an extremely juicy TikTok video delving into the possible identity of the person behind anonymous — or should we say, formerly anonymous — Instagram account @sgcickenrice, which is where the allegations against Sylvia being an abusive boss to Night Owl Cinematics (NOC) staff first popped up.
Driven by her intense loathing of anonymous accounts, which "have free rein to post whatever they want and suffer zero consequences", Xiaxue went full CSI on @sgcickenrice's TikTok page and discovered that in their first video, the owner of the account had forgotten to crop out his user icon, which shows his face, from screenshots.
Unfortunately for him, Xiaxue recognised the profile pic as one belonging to a TikToker called @baerendang, whom she had met before on — drumroll please — an NOC shoot.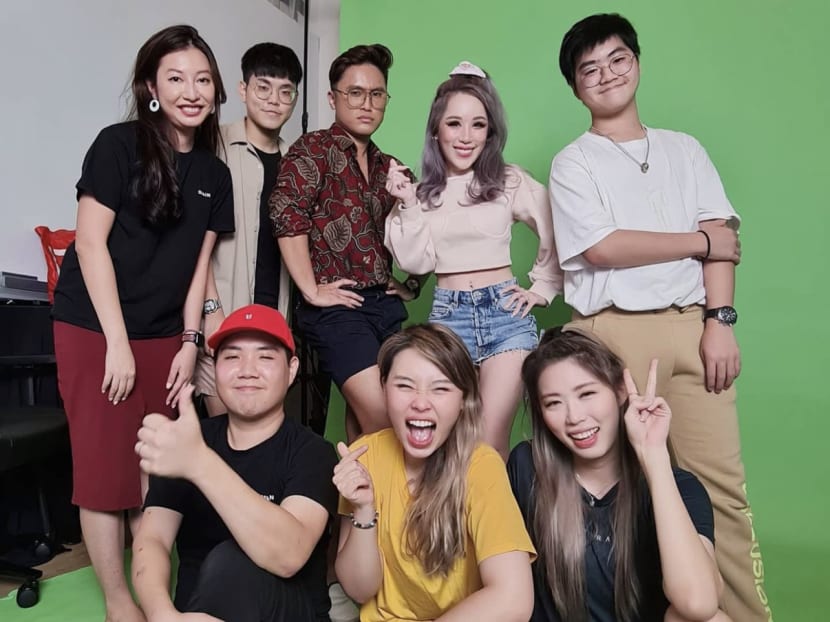 Other clues that led Xiaxue to suspect this @baerendang of being behind @sgcickenrice were his love of Katong chicken rice (duh) and the fact that he doesn't seem to be the "biggest fan of Sylvia", judging from his numerous posts making fun of her.
here
for Xiaxue's full TikTok video if you can't view it above.)
We didn't have to wonder for long whether this @baerendang guy was being unfairly implicated or not 'cos just a few hours after Xiaxue's clip went up, he took to his Instagram page (also called @baerendang) to post a statement confirming that he is indeed the admin of @sgcickenrice.

Told you someone was owning up for once.
Identifying himself as a 20-year-old student named Brandon, he explained that he had started @sgcickenrice back in September after seeing how his friends, who work at NOC, were being treated.
"I felt a moral obligation to speak up and shed light on these issues that plagued employees and so I did," he wrote, adding that his goal was "to demand fair wages, timely payment, and equitable treatment".
Brandon also clarified that there was never any hacking involved, a response to Sylvia's claims that someone may have gained unauthorised access to her computer.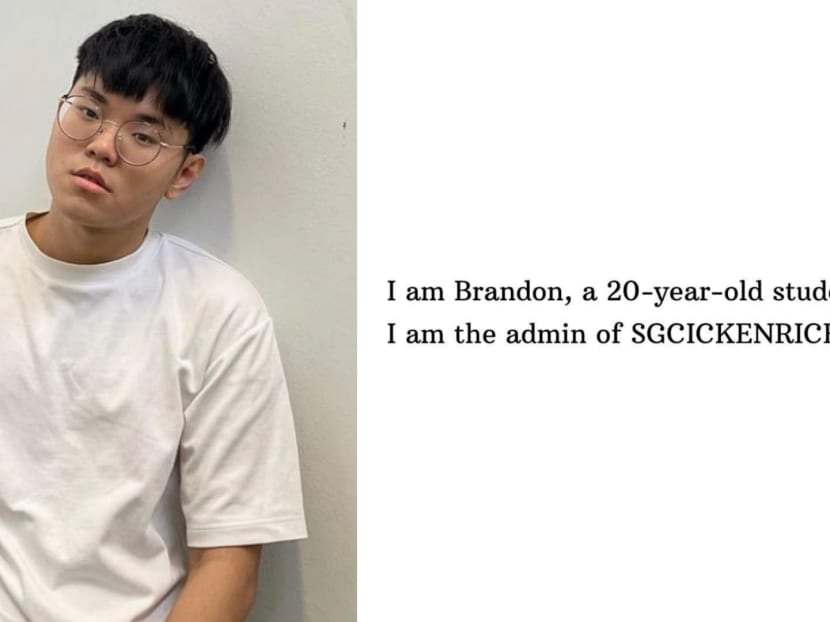 After a while, Brandon eventually "found [himself] becoming a pawn" in "a fight over assets", which echoes our earlier point about this whole soap opera boiling down to an ultra dramatic custody battle for NOC and everything in it between a former couple who, in Sylvia's words, "never had a happy marriage".
Still, he apologised for his "naïveté" and "admittedly misguided ways", asking for the employees of NOC — the most innocent party in all of this — to be spared.
"I will not apologise for speaking up and raising issues related to the plight of the employees of NOC," he declared. "There are also issues that both Ryan and Sylvia have yet to answer for, and it is my firm belief that both parties are responsible for this state of affairs."
More valuable lessons to be learned from this — in addition to " don't work with your spouse" — include: a) Be nice to the people working for you, b) Don't give Xiaxue any reason whatsoever to dig up dirt on you, and c) use a temporary account with no profile pics if you're still thinking of taking screenshots for your 'anonymous' bombshells.
Or maybe just think twice before posting damning exposés about other people under the guise of "anonymity" 'cos it's becoming increasingly apparent that on the World Wide Web, nothing stays hidden forever.

After all, there is Xiaxue.
You can read Brandon's full statement below: