5-Time Best Host Winner Quan Yifeng Says Daughter Eleanor Lee Is Too "Self-Centred" To Be A Host
The duo had that discussion about Eleanor following in Yifeng's hosting footsteps.
A teary-eyed Quan Yifeng claimed her Best Programme Host trophy (her fifth in a row) last night at the Star Awards. "I don't mind winning an award intermittently, but to win it consecutively is very paiseh (laughs)," she later tells 8days.sg.

The 48-year-old — who nabbed the award for the second season of her talkshow Hear U Out — was visibly emotional even after her win. She had just recently returned to Singapore, after having spent 11 months in Beijing where her daughter, Eleanor Lee, is based since 2015.

"Singapore is my home, but I couldn't return [from China] so easily because of the pandemic. Everyone thought I didn't want to do this job anymore," she says. "But then I got this programme [Hear U Out], which was so exciting. Would people think, you only have this one programme and you got an award for it? So easy. I'm not exceptionally good — just lucky to get a good programme [to host]."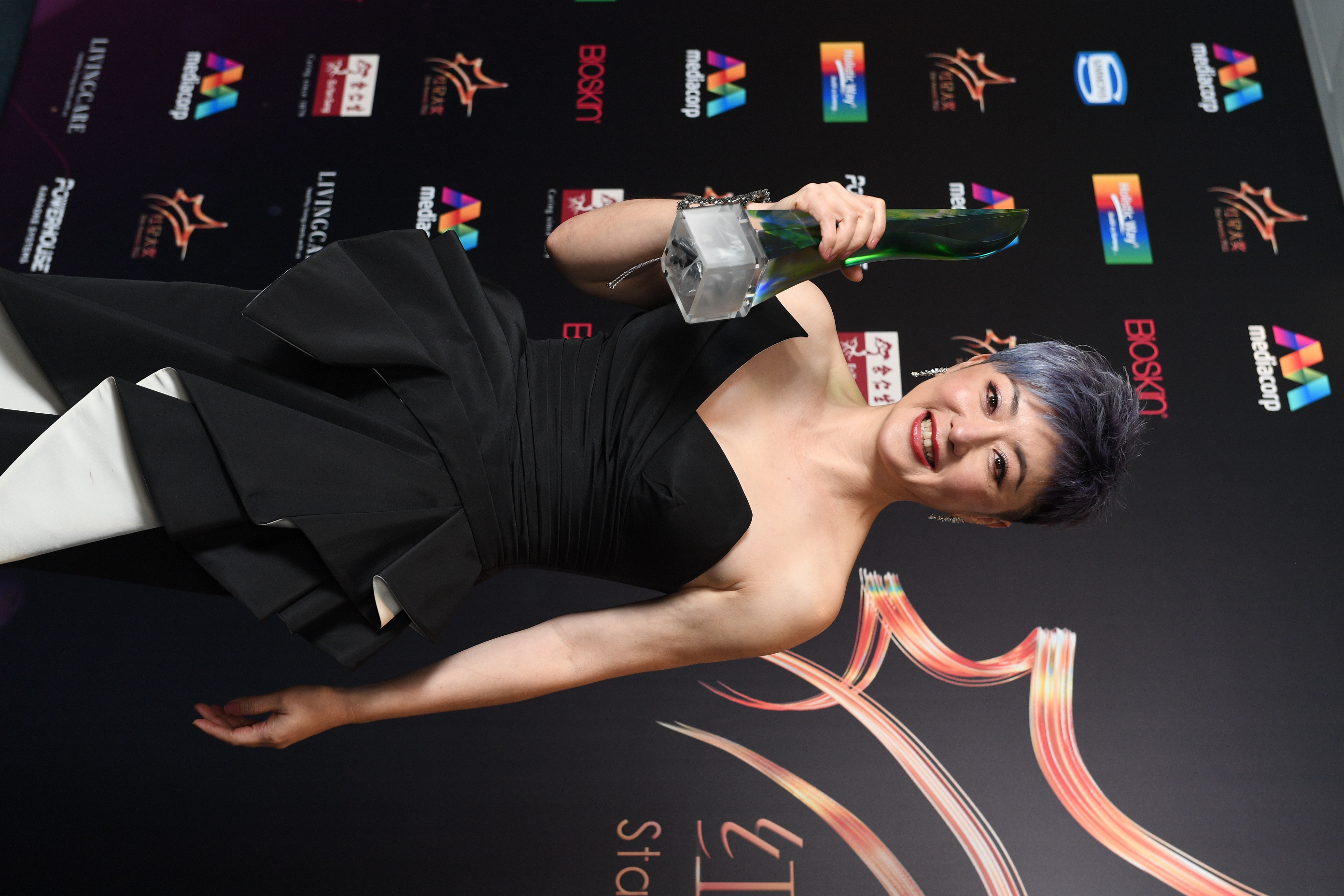 Would Eleanor follow in Yifeng's hosting footsteps?
Yifeng, who says "the chances of me winning are just too low", gave Eleanor a quick phone call to update her. "She's not [in Singapore], so I don't have plans to celebrate with her," shares Yifeng.

Does Eleanor have an interest in becoming a programme host like her famous mum? When we pose this question to Yifeng, her answer is an emphatic "no". She explains, "We did discuss [the prospect of her going into hosting], but you have to memorise lines. You have to be very mindful about people. Most kids these days are used to being taken care of [instead of the other way round]. Some of them are an only child. But people like us, we know how to take care of others under every circumstance."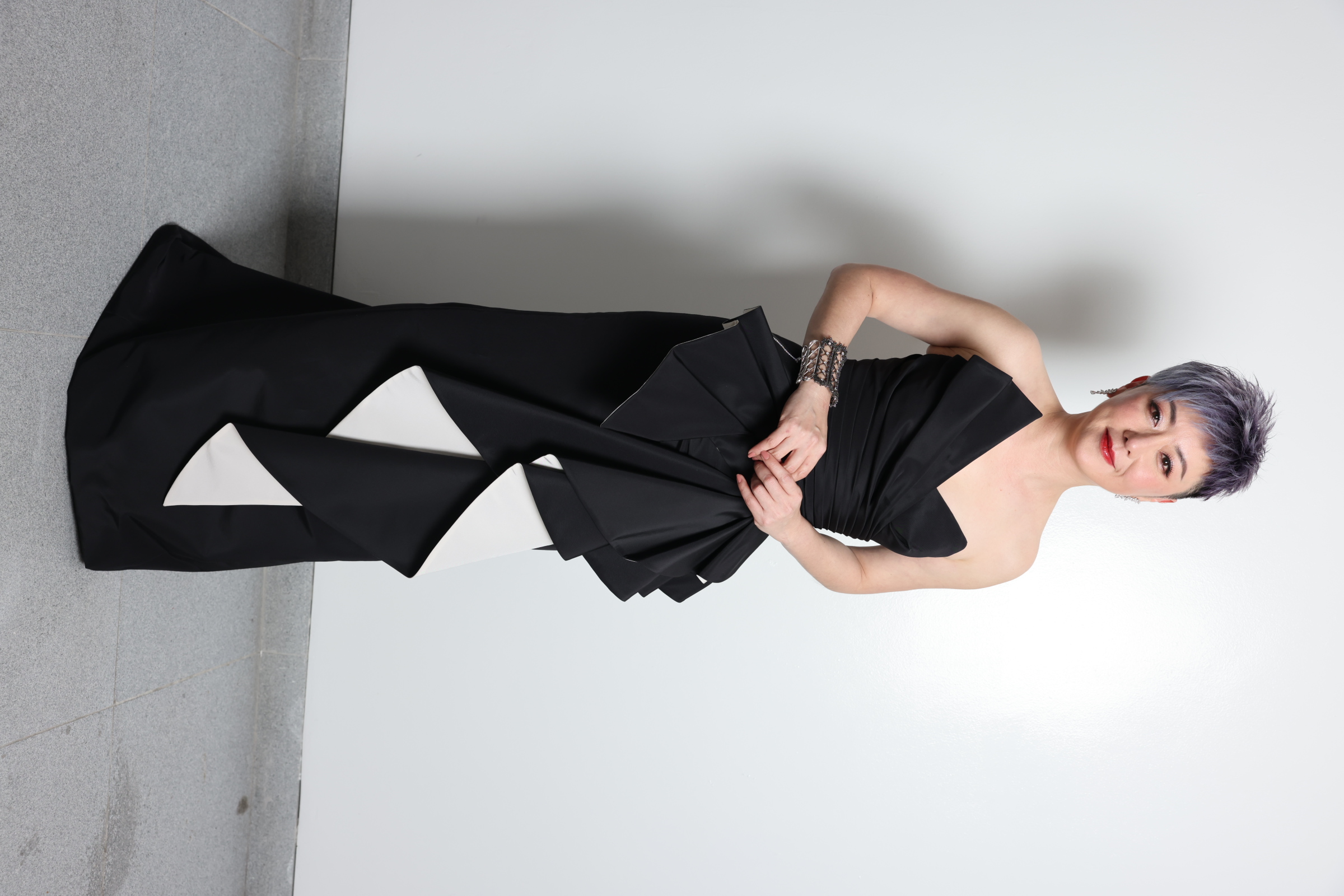 According to Yifeng, the younger generation "tend to prefer self-expression". She notes, "Eleanor got her start as an actress. She likes to be interviewed, to be studied and understood. She was 'read', but we as hosts read other people. It's harder for newcomers to reverse the role [and let others express themselves instead]. I think that's the case for Eleanor, so it isn't ideal for her [to take up hosting]."

Yifeng also observes: "Whenever I talk to [Eleanor], I notice that she tends to be self-centred. A host cannot be self-centred, but an actress can. If she's a host, she has to take care of others too."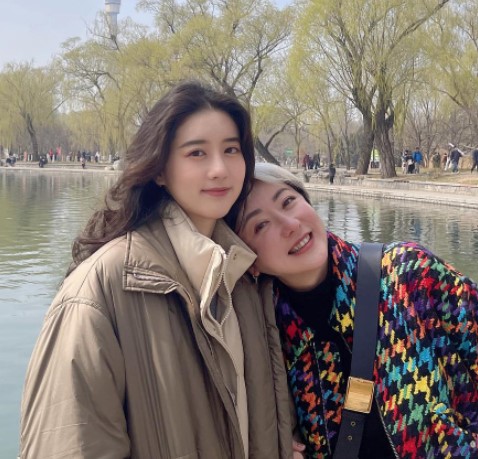 On training a new generation of hosts
And training a new generation of hosts is very much on Yifeng's mind. She admits that her award brought her pressure, as "it's not just about happily winning awards, but what I can give in return after that. And I'm also thinking, what can I impart to the new generation of hosts?"

As a veteran mentor, Yifeng has been watching performances by younger hosts. "I would take photos and send it to them and give my feedback. I also want to learn more about how they work and their rhythm," she shares. "The company has signed a lot of them recently, and all of them are pretty good. But because of Covid-19, there weren't a lot of programmes for them to gain experience. It's both good and bad lah. At least they don't risk getting 'injured' out there as newbies. I told [my manager] that I would like to share my knowledge of hosting with the younger artistes."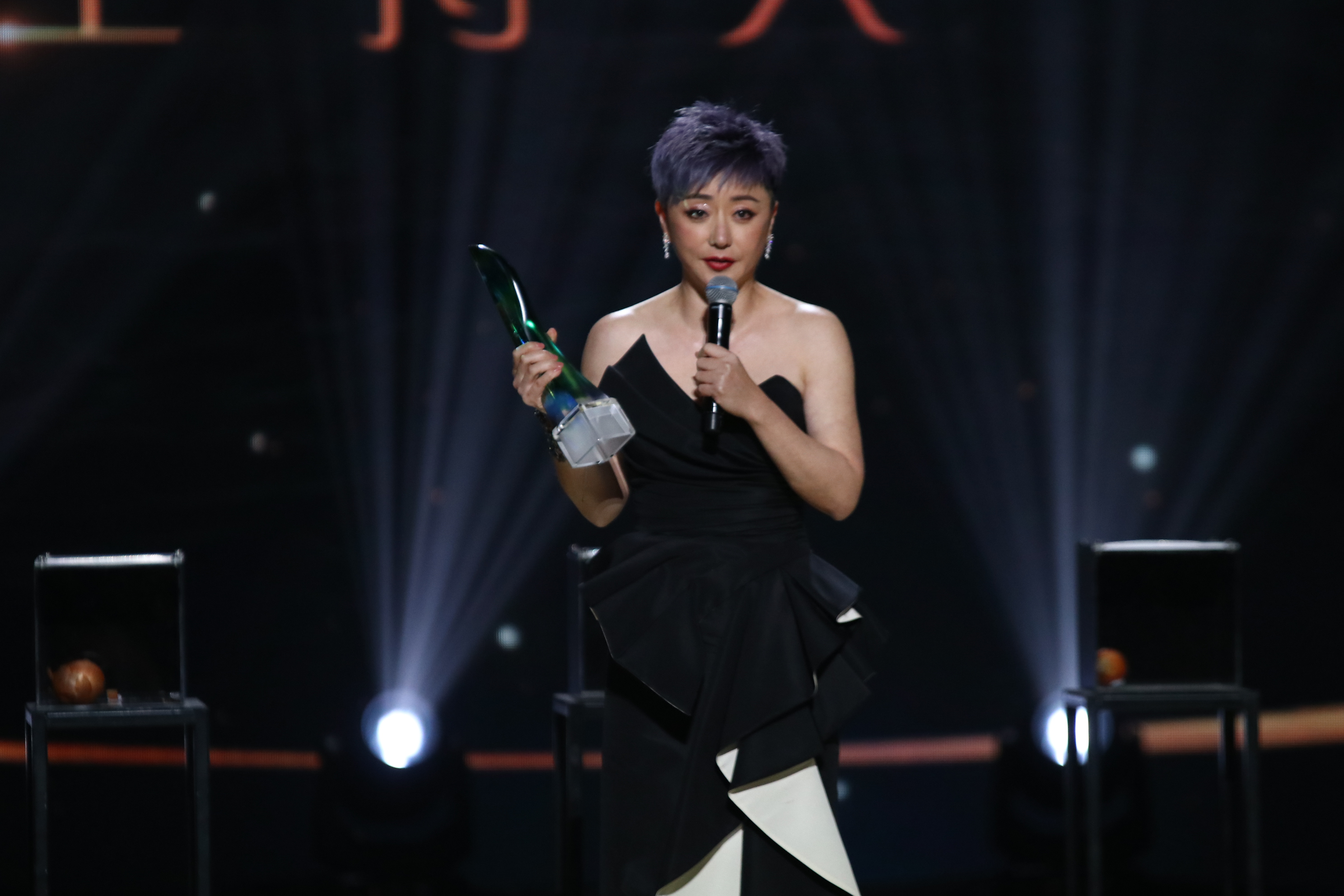 On what makes a good host
Now, we have already predicted that Yifeng will win another Best Host award this year just 'cos of how good she is at making even the most tight-lipped star spill their deeply emotional secrets on Hear U Out. She muses: "Maybe it's because I also have a lot of life experience, and I can accept a wide range of things. That's why they feel like they can tell me anything, even bad or embarrassing things. They need to be able to relate to me!"

Photos: Mediacorp Photo Unit