'90s HK Actor Mark Cheng Sponsors 11 Children In Malaysia, And That's Just One Of His Many Contributions To Good Causes
The generous Young and Dangerous star has been donating to the underprivileged for decades.
'90s movie hunk Mark Cheng, 57, may be known for playing tough guys and gangsters in some of Hongkong's biggest movies like the Young and Dangerous film franchise, but behind that bad boy image, is a heart of gold.
After marrying his Malaysian wife Ailyn Pow in 2002, Mark moved to Malaysia where he has several F&B businesses. In recent years, he's been based in China where he still takes on acting jobs and commercial appearances.
With all his success, Mark has not forgotten to give back to the community and has been actively donating to the underprivileged over the years.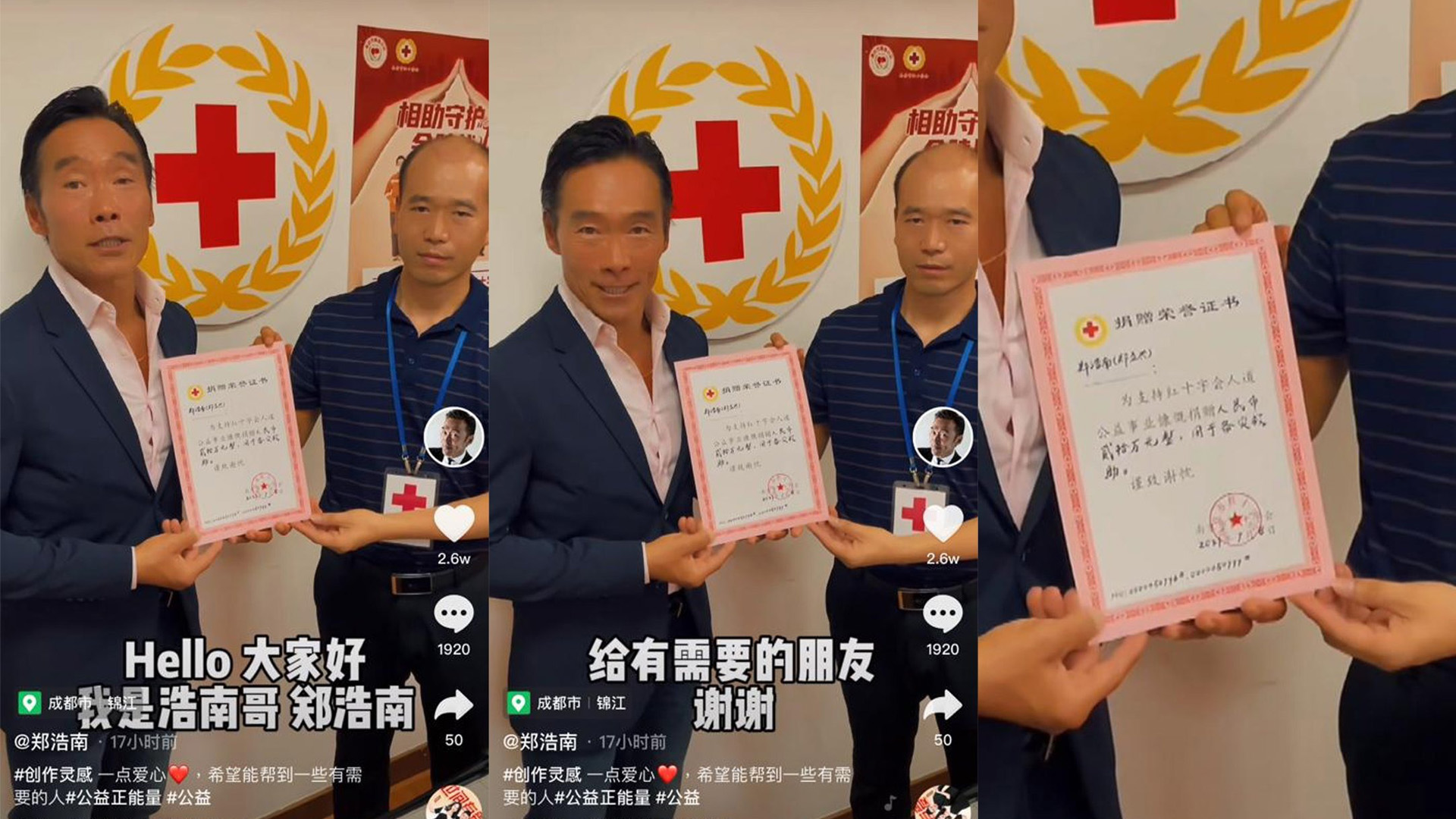 He's a man with a big heart
Recently, Mark shared on Douyin that he sponsors 11 children in Malaysia and when he was in Hongkong, he would donate to an orphanage every six months.
He recently spread his generosity to China where he made a donation to the Red Cross.
"I think this is very meaningful, so I came to the Red Cross to do something... it's just a small token, and a token to our motherland. I also donate some money to friends in need. Thank you," he said.
In the video, Mark is seen making a donation of 200,000 yuan (S$43K) for disaster relief.
Many netizens were impressed by Mark's contribution, praising him for setting a good example for people around him.
"Those who do good will have some good karma. His showbiz career will get better," wrote one netizen.
Photos: Viu