'90s HK star Mark Cheng's aged appearance sparks rumours he's still struggling to cope with marriage breakdown
The 58-year-old actor was shocked by his wife's decision to leave him last year.
It's been seven months since '90s Hong Kong star Mark Cheng opened up about how his wife of 20 years, Ailyn Pow, who is Malaysian, had cheated on him and left him.

And it seems like he is still struggling to cope with the breakdown of his marriage. At least that's what netizens think after seeing recent pics of the 58-year-old.
A few days ago, a netizen ran into Mark at a noodle shop in Zhuhai and approached the actor for pics.
He noted that Mark, who is believed to be in the Chinese city for work, was friendly and happily agreed to a selfie.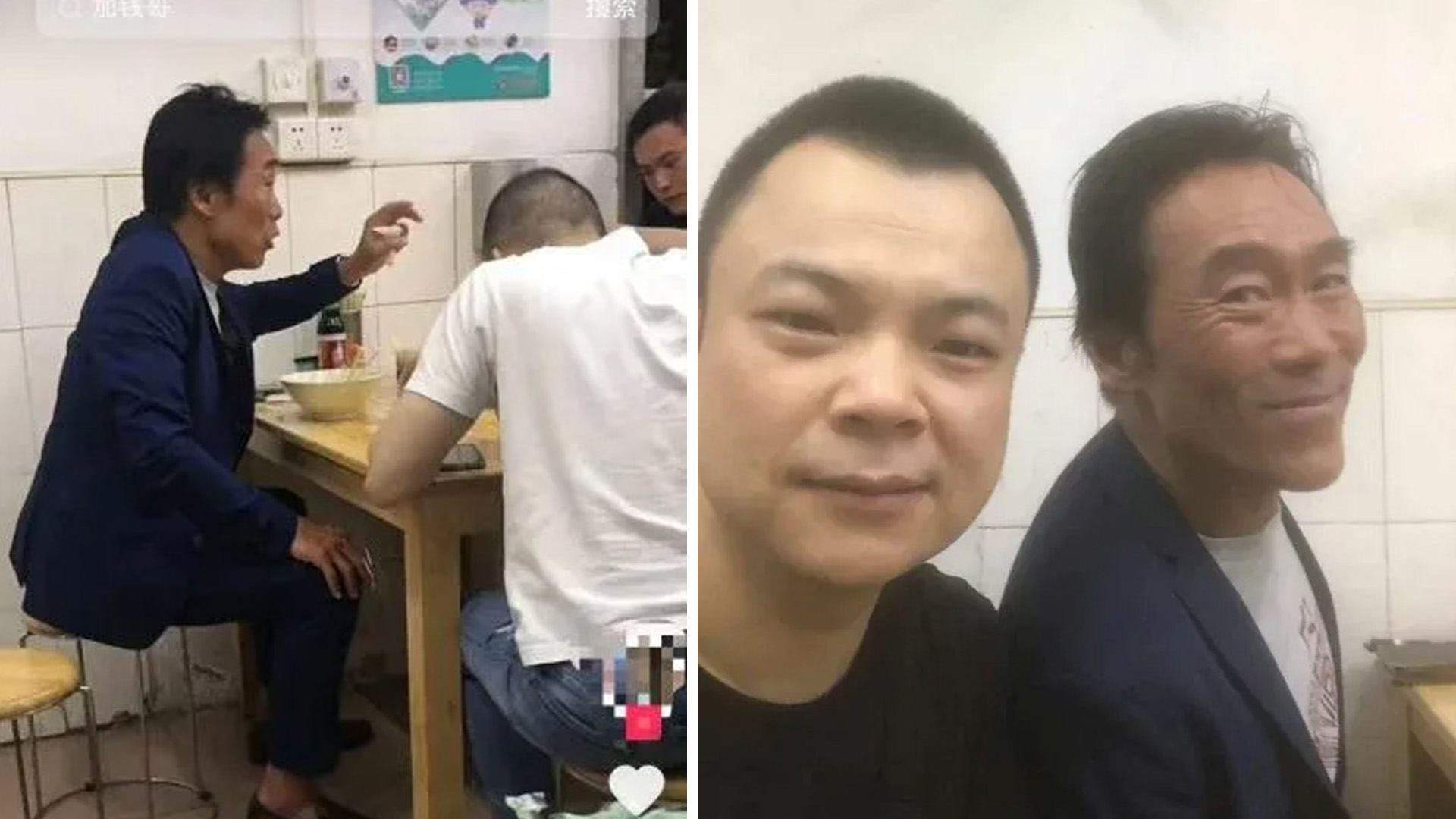 Fans were surprised by his "haggard" appearance
The photo generated quite a bit of buzz on the internet, with many comments zeroing in on Mark's "wrinkles" and "thinner" appearance.
Netizens were taken back by how "haggard" and "gaunt" he looked, a far cry from his tough guy persona in some of Hong Kong's biggest triad movies like the Young and Dangerous film franchise.
There were comments like "How did the tough Mark become like one of those aunties dancing at the square", "Feels like he has aged a lot", and "I almost couldn't recognise him".
Many were quick to speculate that Mark was still very much affected by the failure of his marriage, and that it has taken a toll on him.
The hunky image that shot Mark to fame
Mark and his family in happier times
Mark and Ailyn tied the knot in 2002 after meeting at a shoot, and they have a daughter and a son together.
The family lives in Kuala Lumpur, while Mark has been based in China for work in recent years.
Due to the pandemic, he did not return to Malaysia for 16 months, and when he finally called his wife to share that he was returning, she hung up on him.
She then told him to speak to her lawyer if there was anything he wanted to tell her. 
Mark has been struggling to cope with the split, breaking down on camera on several occasions.
As his property and car are not under his name, he said he "has nothing left, including his son and daughter".
Photos: Mark Cheng/Weibo