Aaron Kwok, 57, Leaves Celebs Star Struck At TVB Anniversary Gala Show
Everyone wants a piece of Aaron, who is pushing 60 and can still dance up a storm.
This year marks TVB's 55th anniversary and the Hong Kong broadcaster had a surprise guest at the TVB Anniversary Gala last Saturday (Nov 19).
Though rumours had been swirling that the mystery performer was Aaron Kwok, the audience and artistes were still super thrilled when the 57-year-old Heavenly King took to the stage for the finale.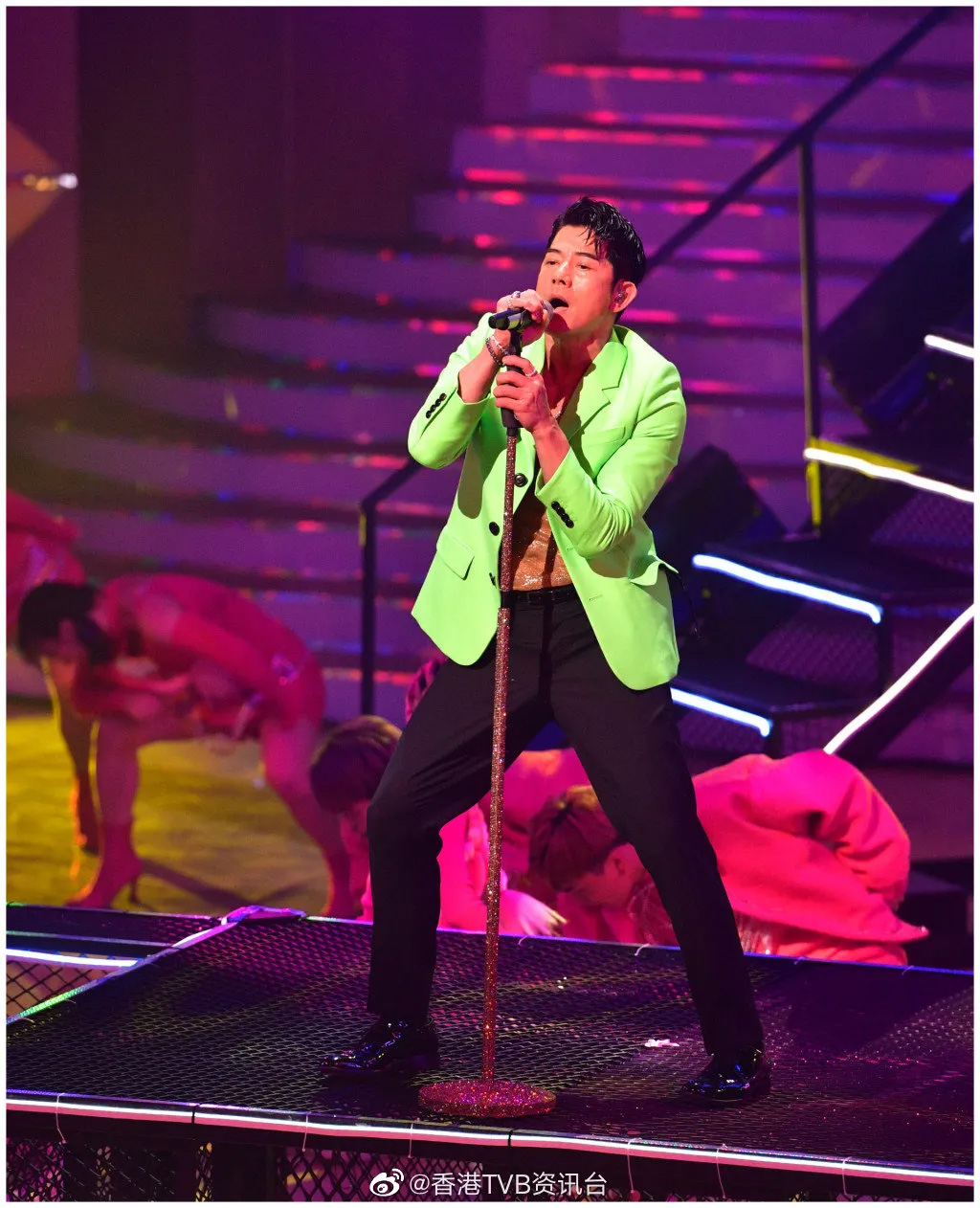 Dressed in a neon green blazer, sheer top and black pants, Aaron took everyone on a trip down memory lane, performing hits like 'Crazy City' and 'Generation Next' while showing off his slick moves.
His 10-minute performance brought the crowd to their feet and fangirls like actresses Sisley Choi (pictured below in blue) and Jeannie Chan (in black holding mobile phone) cheered as they gathered by the aisle to get a closer look at Aaron.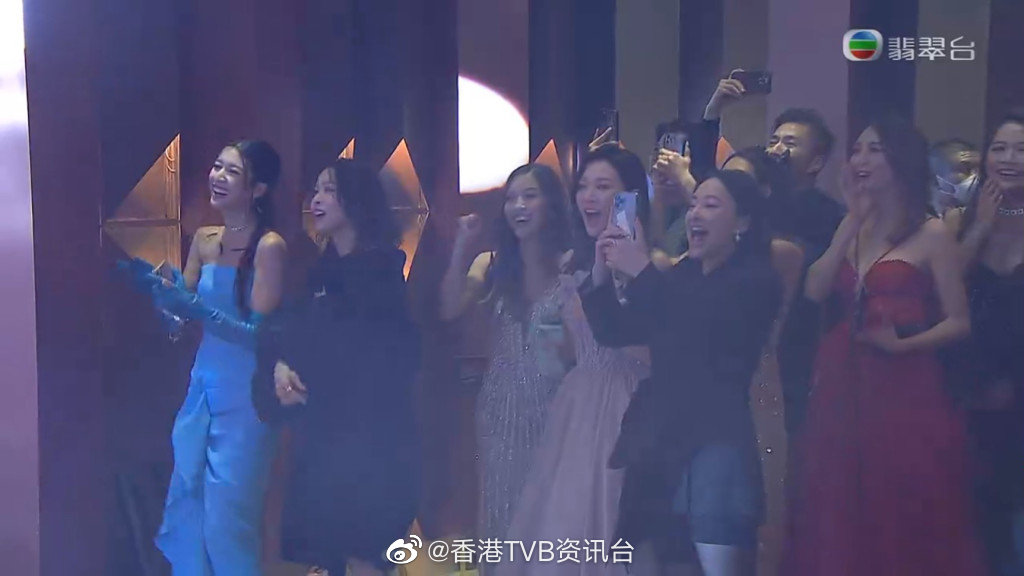 Go Aaron!
Actor Chow Ka Lok and Jeannie later shared they were so stoked that they got to stand behind Aaron and, um, touch the Heavenly King when everyone gathered on stage for a group pic.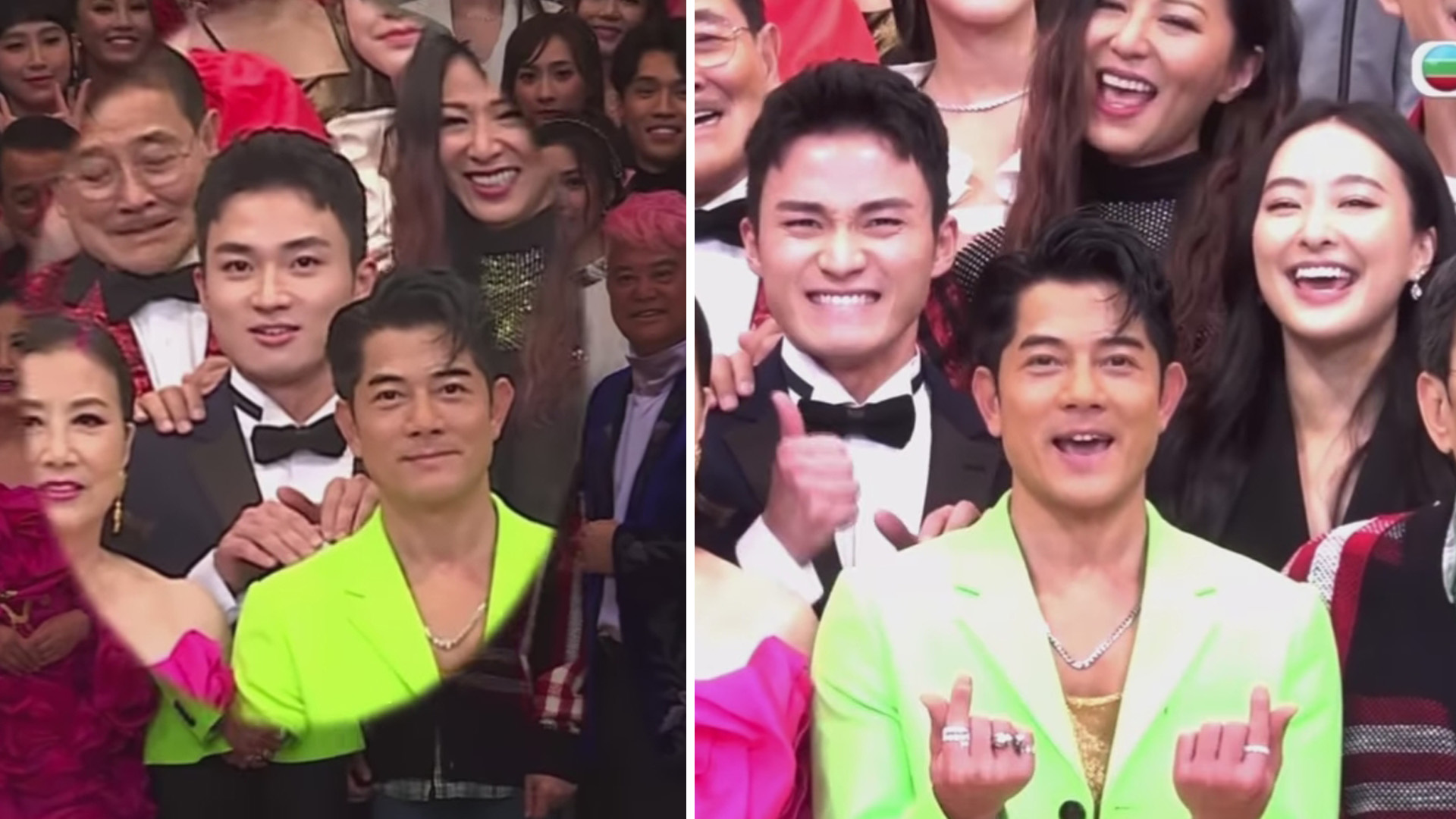 Fingertips only
Everyone wants a piece of Aaron
Netizens too were awed by Aaron's performance and gushed at how fit he was.
"Young people cannot measure up to his fitness level and charm", "He's not called the Dancing King for nothing", "His dancing is still as good as before", were some of the comments.
Pulling out all the moves
It was an electrifying show
Aaron started his showbiz career in 1984 as a TVB backup dancer. He later joined the artiste training course, playing supporting roles in dramas before becoming a singer.
This is Aaron's first time back in TVB after eight years, and though it brought back fond memories, he admitted that he hasn't considered returning to shoot a drama.
Photos: TVB/Weibo