Actor-Model Leon Jay Williams Moves Back To Singapore, Joins Mediacorp's The Celebrity Agency
"Prince William", who enjoyed a successful career in Taiwan and China, is coming home.
Singaporean actor Leon Jay Williams, who carved out a successful career in Taiwan and China in the noughties, has joined Mediacorp's The Celebrity Agency (TCA) after relocating back to Singapore.
"I've achieved a lot more than I've ever imagined. Anything more will be a bonus," said the 45-year-old in an official statement released this morning (Mar 3). "I've had a blessed and fulfilling life so far[,] so anything great in my career that happens from now on is a gift. I will be just as happy being a simple family man and being there for my loved ones."
"Mediacorp is internationally linked, so it's a perfect choice for me," he continued. "The timing couldn't be better to explore new markets in acting."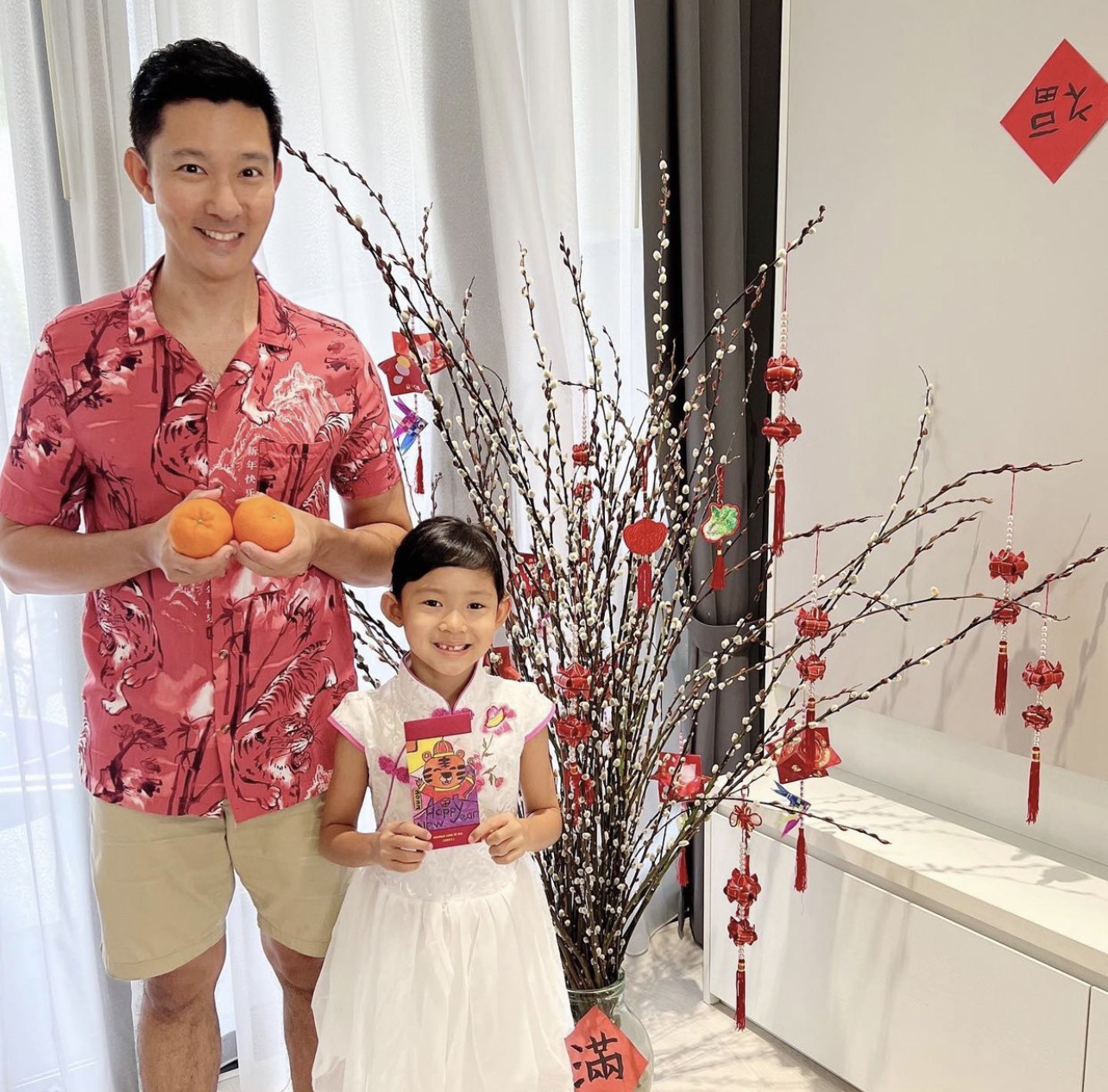 Leon and his seven-year-old daughter Harper
After getting his start in showbiz as a model at age 17, Leon, who is of English, German, Japanese, and Chinese descent, was crowned Mister Singapore and Mister International Man before venturing into acting in Taiwan and China.
His roles in idol dramas like 2004's La Robe De Mariee Des Cieux and 2005's Green Forest, My Home earned him the nickname "Prince William" from fans thanks to his charm and good looks, and big screen projects like 2013's Timeless Love and 2015's Doomed Disaster won him recognition for his acting skills.
After establishing himself overseas, Leon took on his first local acting gig in comedy film Lulu The Movie, reprising the "handsome and rich" image that audiences know and love.
With Lulu The Movie co-star Michelle Chong
Said Ivy Low, Head of TCA: "As Singapore's top artiste management agency, we are always planning for expansion and diversity in our artistes representation portfolio. At the same time, we also look to support our artistes' growth and aspirations throughout the different stages of their careers."
"Leon is an established regional artiste with [a] strong following in the Chinese market, and we welcome him and his family back to Singapore and look forward to exploring more opportunities in both production castings and commercial work with him."
While TCA will rep him at home, Mediacorp's talent management partner Bohemia Group will work with him to explore potential global projects. Zoe Tay, Rebecca Lim, Desmond Tan, Chantalle Ng, James Seah, and Zhang Zetong are also signed with the company.
"We are looking forward to having Leon be a part of Bohemia," said Susan Ferris, Chief Executive Officer of Bohemia Group. "He has enjoyed a lot of success and we are excited that we can help continue to create that worldwide. The US market has a lot going on and Leon has a lot to offer. We are happy to be the company that will bring these two together."
Photos: Mediacorp, Leon Jay Williams/Instagram