Adorable Crab Sticks From Tokyo's Toyosu Market Shaped Like Actual Crabs; Now Sold In S'pore
We sample some of these kawaii 'crustaceans' imported by online grocer, Zairyo.
Jumbo crab sticks shaped like actual crabs? Trust the Japanese to add a dash of whimsical kawaii-ness to their food. These larger-than-usual versions are imported weekly from Tokyo's wholesale seafood market Toyosu by local online grocer, Zairyo.
No part of this story or photos can be reproduced without permission from 8days.sg.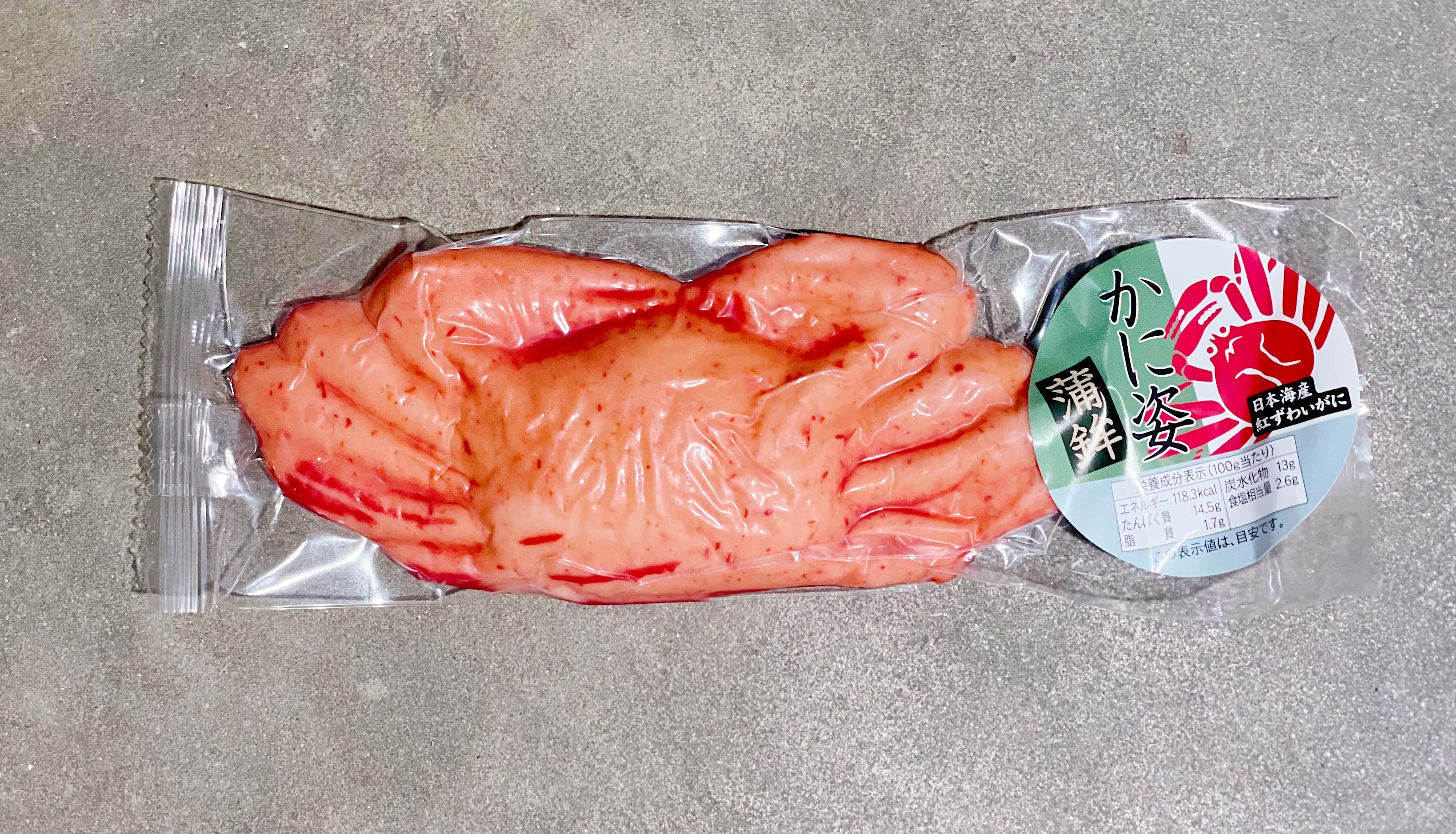 Three types of fish used in this crab stick
Each crustacean-shaped crab stick is about the size of a smallish deshelled flower crab, with a reddish-pink hue reminiscent of Mr Krabs in that SpongeBob SquarePants episode when he lost his shell.
Like most crab sticks, this Kani Kamaboko (kani means crab in Japanese, while kamaboko refers to a Japanese seafood product made from surimi fish paste) doesn't actually contain any crab meat, explains Amanda Tan, one of Zairyo's co-founders. Instead, it is made with the paste of three types of fish: itoyori (threadfin bream), eso (lizardfish) and hirekodai (yellowback sunbream), along with "starch and other seasonings" to emulate the flavour and texture of crab.
Almost too cute to eat
Use these cuddly-looking 'crustaceans' like you would any other crab stick – stick 'em in some soup or slice thinly into an omelette (pictured below). They can also be deep-fried or grilled. 
One piece is good for two to three pax, assuming you're enjoying it with other ingredients as well.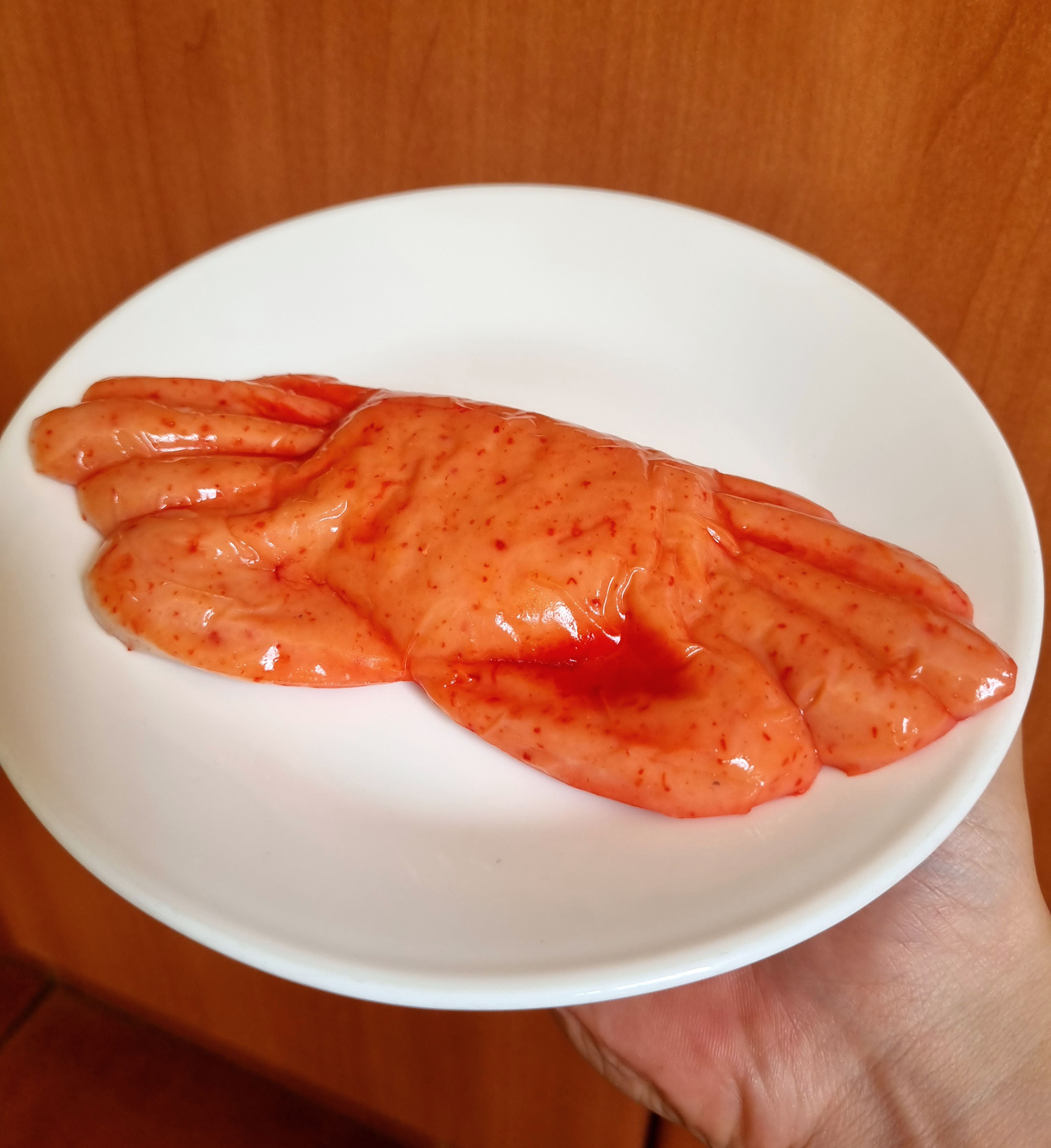 Taste test of Zairyo's

Kani-Shaped Kani Kamaboko (Jumbo Crab Stick), $5
We sample the 'crab' on its own, steamed. Unlike your garden-variety supermarket crab stick rolled into batons from a thin sheet, this kani kamaboko is more like a meatier, solid fishcake (see cross-section below). This makes for a bouncier, QQ mouthfeel compared to the usual cheaper crab sticks, which have a stringy texture.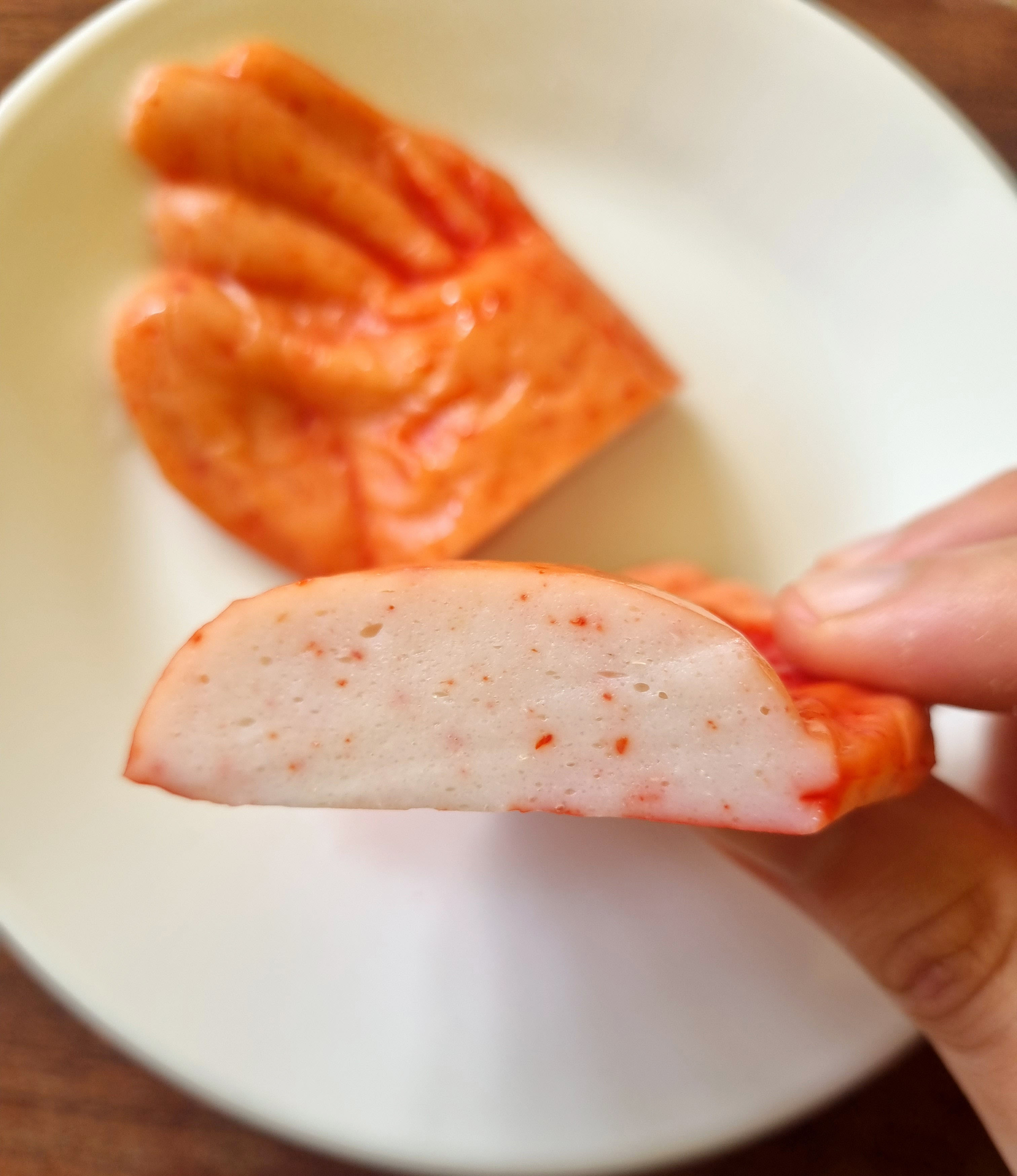 Flavour-wise, it's closer to imitation snow crab legs — faintly sweet with an aroma vaguely reminiscent of the crustacean.
Worth buying? Well, perhaps for its cute factor — it'll be fun to have a few of these critters luxuriating in your hotpot.
Ordering details
However, only 30 of the jumbo crab sticks are available each week, in case you're planning an elaborate Christmas Island-style crab scene for your dinner table. 
Zairyo also sells other seasonal Japanese produce. These range from affordable Satsuma-age (handmade fried Japanese fish cakes) for $12, to gourmet Bafun uni in a velvet-lined, heart-shaped box for a princely sum of $688 (above).
Self-collection is at #01-09, Win5 industrial building, 15 Yishun Industrial St 1, S768091. Open weekdays 2pm – 7pm; Sat 11am – 4pm. Islandwide delivery available for $10.70 (free for orders above $80). More info via website, Facebook & Instagram.
Photos: Zairyo, Alvin Lim
No part of this story or photos can be reproduced without permission from 8days.sg.