Before & After A Bishan HDB Maisonette's $170k Renovation That Turned It Into A Bold Modern Luxe Home
It's got luxury boutique hotel vibes.
No, this is not the presidential suite of a luxury hotel. Instead, it's a 30-year-old executive maisonette in Bishan that has just undergone a complete overhaul — a renovation journey that spanned six months and cost $170k.
The homeowners of the 1,722 sqft flat knew from the get-go that they wanted a modern luxe aesthetic. Other than that, they gave their designer from The Interior Lab the creative freedom for the maisonette makeover. The result is a sultry, elegant space that could very well be mistaken for a VIP hotel suite. Not that anyone's complaining.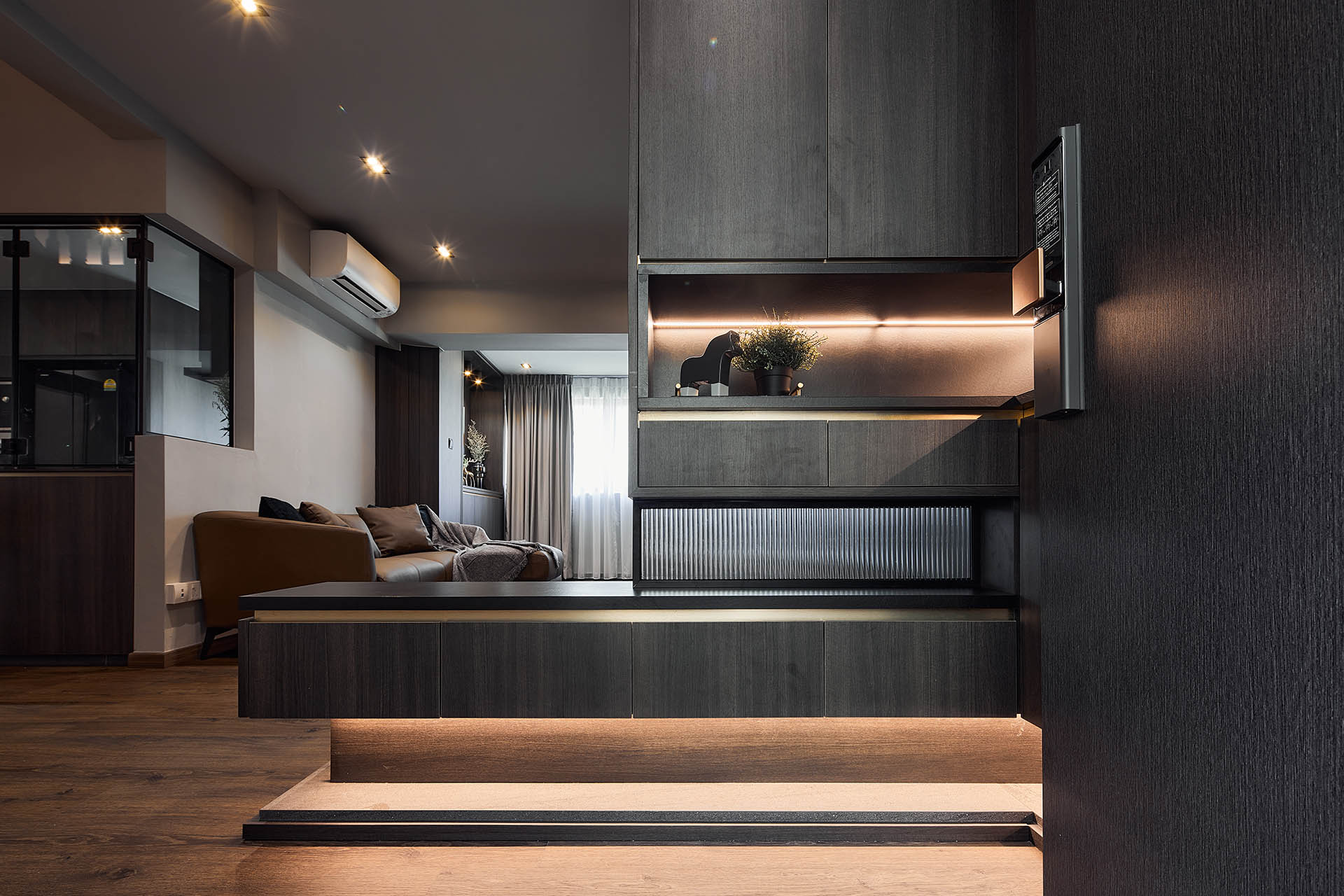 Entryway
This is the first thing you'll see when you enter the flat - an entryway that's been newly carved out. This foyer area gives the homeowners some privacy, as the carpentry hides the view of the spacious living room beyond.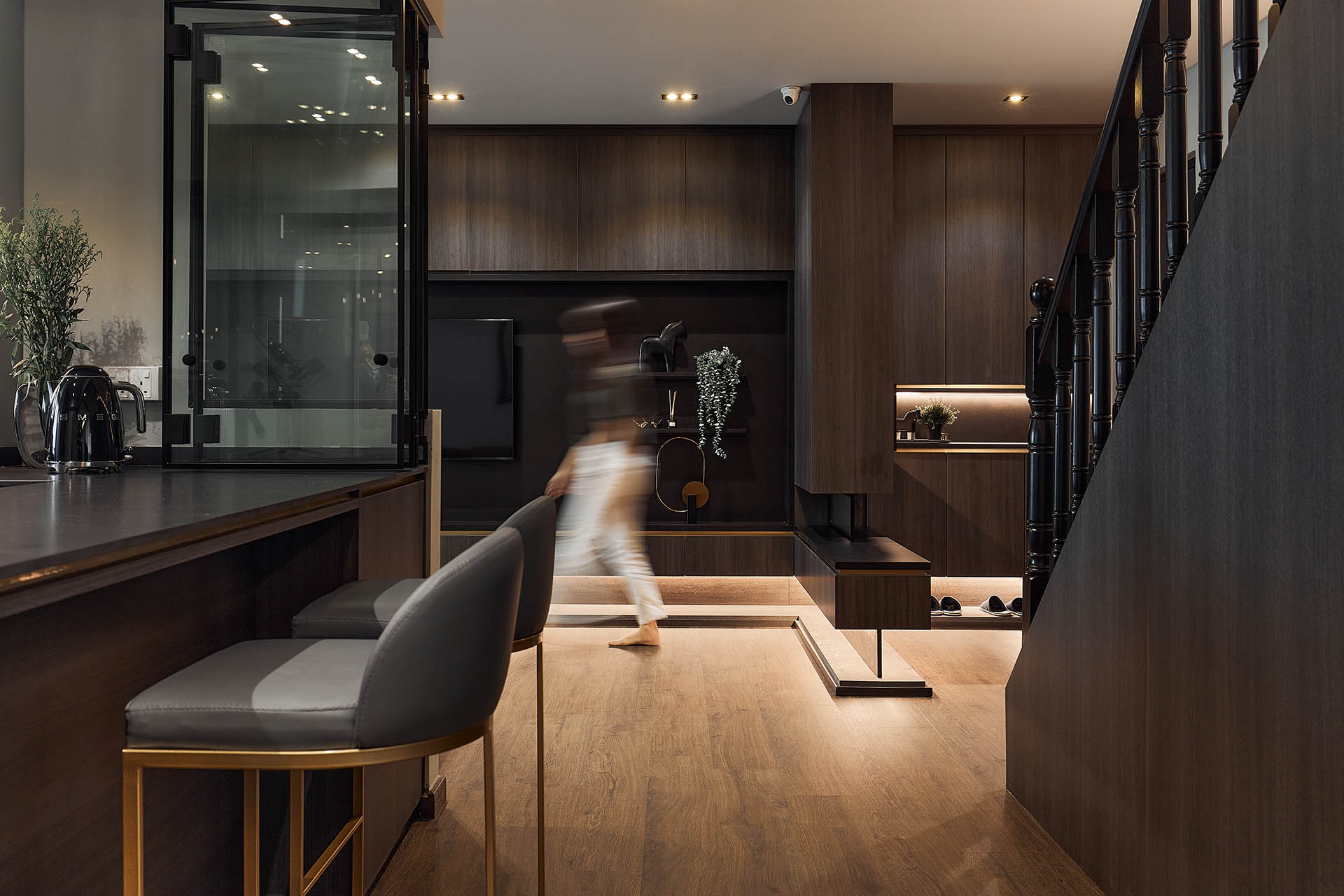 Living room
To enlarge the living space, walls were knocked down to merge the living room and balcony.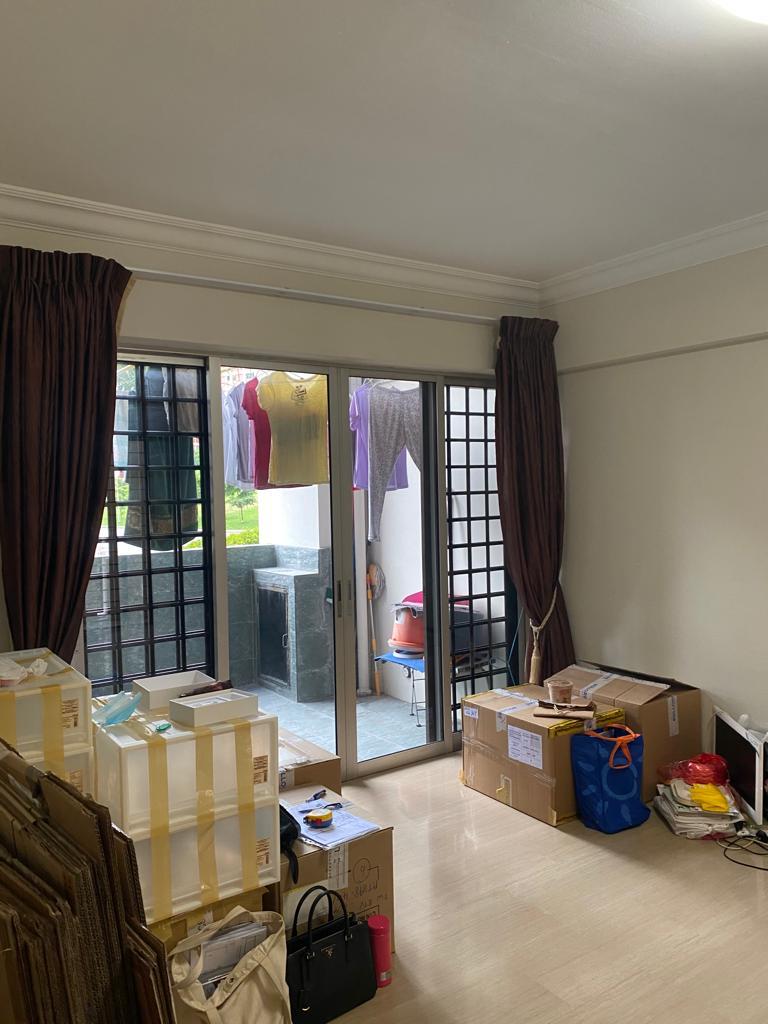 Before
A striking dark wood feature TV wall, accentuated with brass finishings and pops of greenery, takes centrestage in the living room.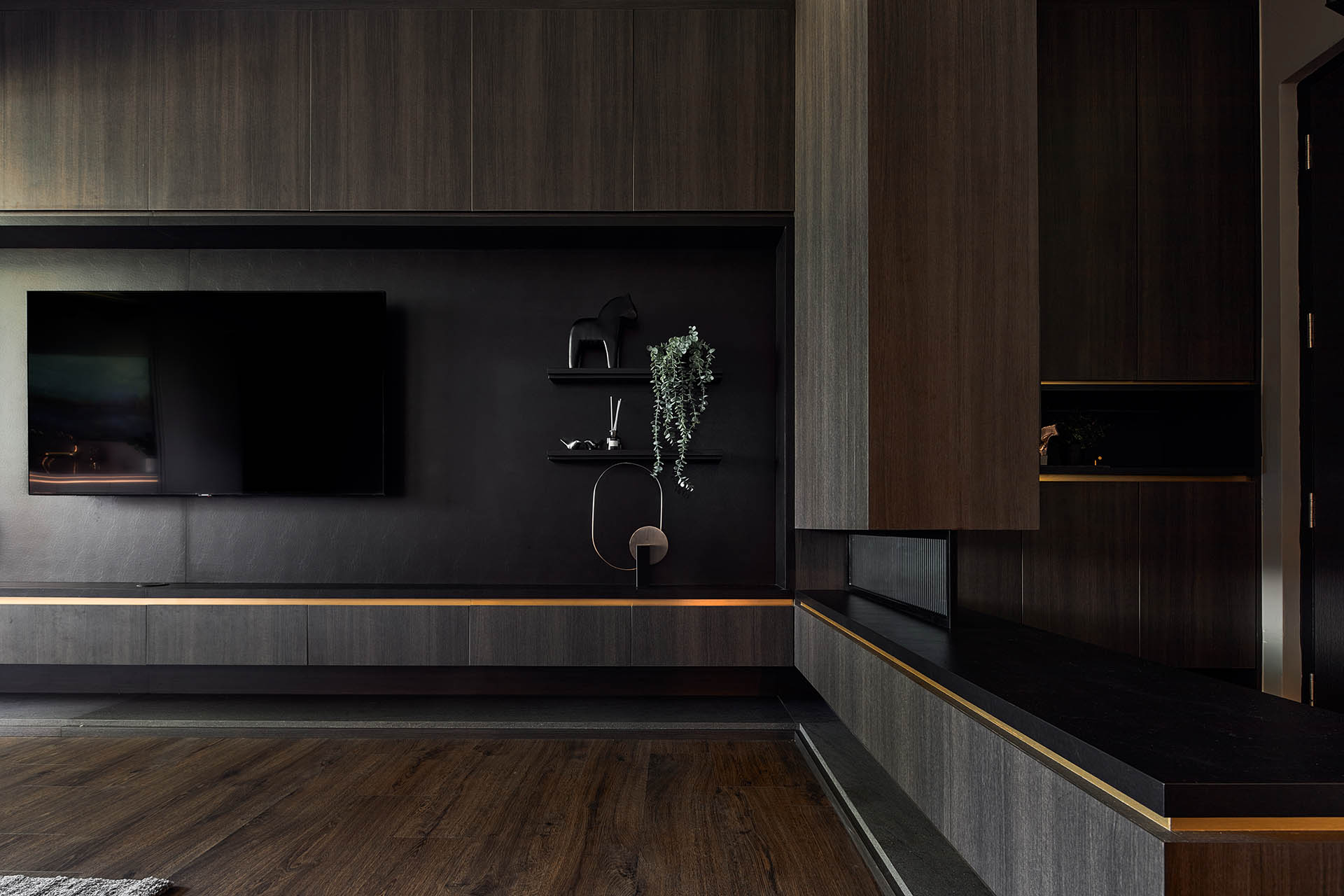 After
 

 

Kitchen

What was once a regular, dated kitchen has been fully revamped into a semi-open concept kitchen.


Before

 

The kitchen wall was hacked down and in its place, a peninsula breakfast bar with bifold windows and a glass door. These segregate and open up the kitchen, introducing an airy feel now that more natural light can stream in.

After

 

 

Dining area

Opening up the kitchen has also allowed for the dining room to meld in with the rest of the common areas, seamlessly connecting to the kitchen and living room spaces. A plus point when there are guests over.

It's all in the details. Over here, a fluted and dark-mirrored wall feature not only enhances the space, it also visually enlarges the space as well.


Don't underestimate the power of good lighting design. In this executive maisonette (EM), cove lighting is used not merely to light up the space, but as a design accent as well. Meanwhile, a dark wood-look vinyl is used for the entire lower level, while parquet flooring covers the upper level.




Before

 

 

 

Master bedroom

Suite dreams are made of these. The cosy and dark theme continues upstairs in the master bedroom, where it's decked out with plenty of wardrobe space, and even display storage. After all, if you have it, why not flaunt it?


The carpentry also cleverly hides the entrance to the ensuite bathroom as well.


This is probably one of the most calming and luxurious bathrooms you'll find in a HDB flat.​​​​​​​



Bedroom

Two common bedrooms were hacked to combine them into a spacious bedroom that's worthy of master bedroom status as well, ensuring that each of the two family members who live together in this flat have their own personal space.

In this room, soothing lighter grey tones dominate. It's also outfitted with a custom study desk that's perfect for WFH days.


You're not seeing double. The look of the second bathroom mirrors that of the master bathroom's.

More info here.
Photos: The Interior Lab