After Closing Cheong Fan Paradise Hawker Stall, Ex-Shangri-La Chef Sells Bak Chang From Home
The chef-turned-hawker doesn't think that running a home-based business is a downgrade from working in a restaurant or kopitiam.
An unexpected result of the pandemic was a bumper crop of pedigreed chefs leaving high-profile positions in restaurants to open their own hawker stalls. One example is chef Kerene Cheng's Cheong Fan Paradise, which once drew snaking queues stretching up to three hours long despite its deserted kopitiam locale within an Ang Mo Kio industrial park.
Customers travelled from afar to get their hands on Hong Kong-style chee cheong fun made a la minute by Kerene, 47, whose illustrious restaurant career included a stint as the first female head dim sum chef at Shangri-La Hotel's swanky Shang Palace restaurant. So it came as shocking news when the chef-turned-hawker suddenly closed her stall in May, after just a year of operations, citing manpower issues.
But her story isn't over. A post by one of the chef's pals on a popular Facebook foodie group gushing about her homemade Hokkien bak chang (gifted to him) last month led to a deluge of orders, which the ex-hawker then turned into a home-based business while pondering her potential return to the hawker scene. She now sells a few Cantonese snacks from her four-room flat in Ang Mo Kio.
No part of this story or photos can be reproduced without permission from 8days.sg.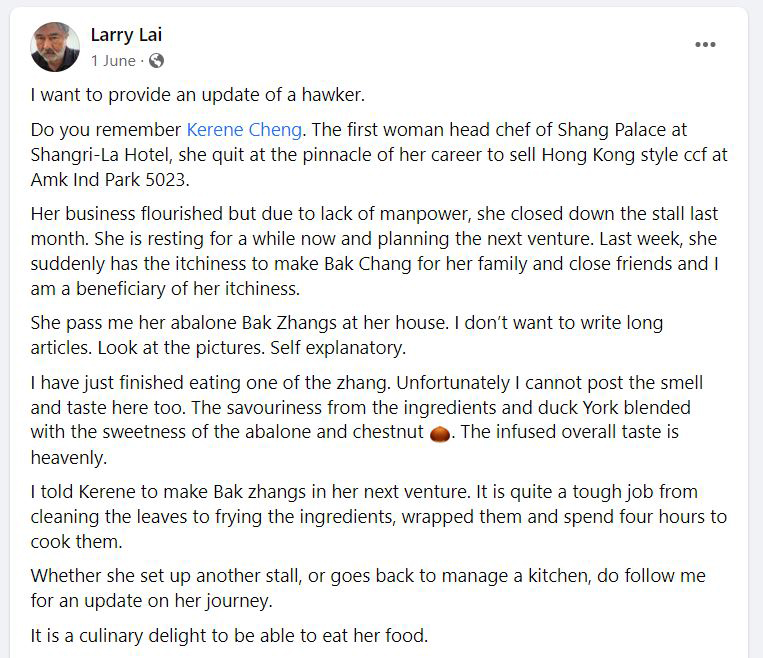 Home-based biz started by chance
Netizen Larry Lai happens to be a personal friend of the ex-chef, so he had the good fortune of enjoying a preview taste of her rice dumplings. His cheeky FB post said: "Last week, she suddenly has the itchiness [sic] to make bak chang for her family and close friends and I am a beneficiary of her itchiness." A gushing review soon followed (see above).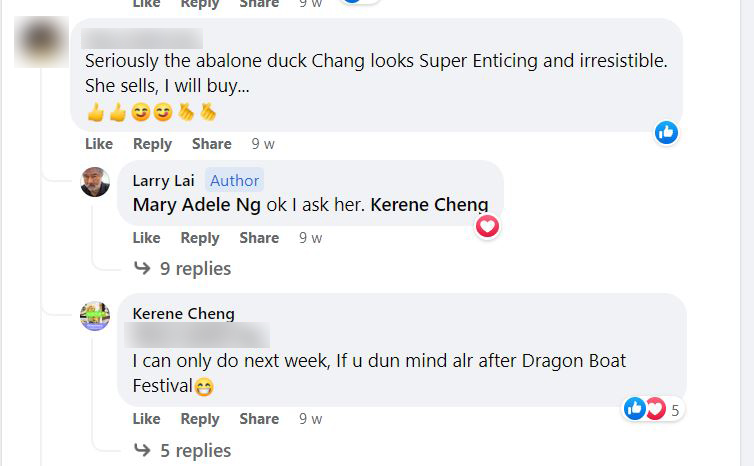 The post led to many enquiries for purchase. Kerene shares that it was more of a happy accident than intentional start to her home-based biz: "I like to make rice dumplings, but I usually just make it for my friends and family [during the dumpling festival]. But when Larry posted about it on Facebook, I think [netizens] misunderstood, and a lot of them started messaging me about it," she explains. "So I thought 'why not?', although I told them that I could only start selling it after the Dragon Boat Festival."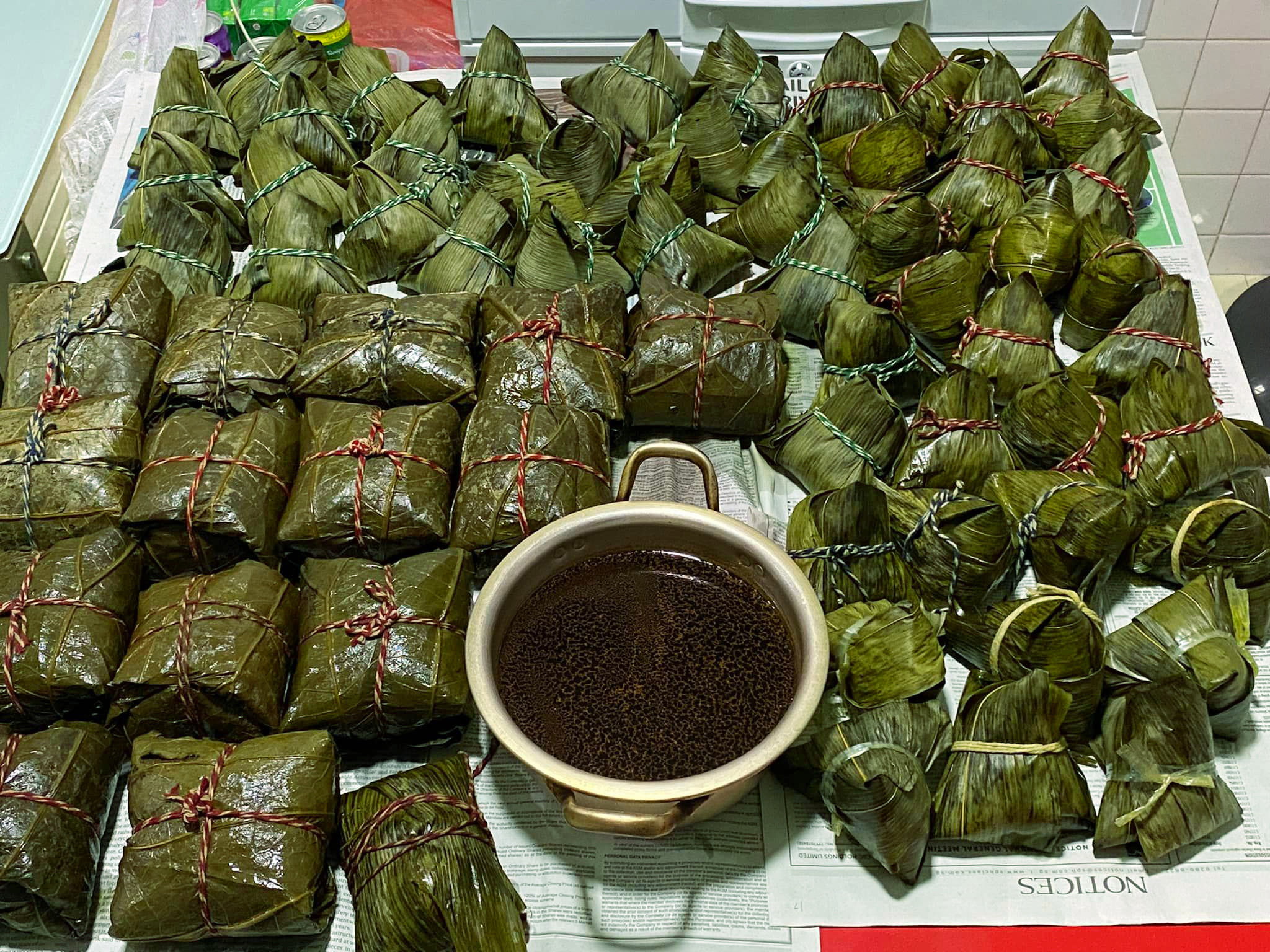 Sold around "800 dumplings" within a month
She ended up selling around "800 dumplings" since late June, despite running her business initially off her personal Facebook page. "I only know things related to cooking. When it comes to social media, I don't know anything," she titters. Most of her customers either previously dined at Cheong Fan Paradise, or heard of her home-based biz through word-of-mouth. She has since started a proper Facebook page for her business.
Her repertoire includes Hong Kong-style rice dumplings (hefty square parcels stuffed with lots of goodies and double-wrapped in bamboo then lotus leaves to keep it all together), kee chang (alkaline dumplings), Hokkien chang, pork dumplings and mango pudding. But what about her signature HK-style cheong fun? "The quality won't be ideal if I sell cheong fun from home," she explains.
But is this sustainable long-term, we ask, now that HBBs aren't as hot as they once were? Kerene replies: "Like any business, it has to be developed before it can make money. I've just started, so it's hard to say for now."
Premium HK-Style Rice Dumpling, $15; $19 with abalone (8 DAYS Pick!)
Kerene's star dish is a "staple" from her days in restaurant kitchens. "During the dumpling festival at Cantonese restaurants and hotel kitchens, this Hong Kong-style dumpling is a must-have – it's the first thing we'll push out," she shares.
We pop by her flat to pick up the dumplings frozen, before steaming them ourselves at home according to her instructions. This sizeable rice dumpling, good for three to four people, boasts glutinous rice cradling two small canned abalone, braised pork belly and shiitake mushrooms, dried scallop, salted egg yolk, mung beans, lotus seeds and chestnuts. Umami and flavourful, with a pleasant textural contrast between succulent pork, moist egg yolk and toothsome abalone and shrooms. Liven up the not-too-greasy rice with a drizzle of fragrant soy-based sauce, provided at the side. 
Hokkien Bak Chang, $6.80; $9.80 with abalone (8 DAYS Pick!)
The darker-hued sticky rice in this Hokkien version is tasty enough to eat on its own. It's first stir-fried in dark soy sauce and five-spice powder, then stuffed with pork belly, mushrooms, salted egg yolk, chestnut and peanuts. The premium option for this dumpling comes with one small abalone.
Aside from more flavourful grains compared to the HK version, we find the rice here a little less mushy, especially on the outer edges of the dumpling – perhaps 'cos it doesn't have to be steamed as long.
Kee Chang, $8 for five pcs
Also available are plain kee chang, petite pyramids tinted yellow and heavy with the scent of alkaline thanks to the addition of lye water. It's usually not our fave 'cos of its inherent alkalinity, though the accompanying gula melaka dip helps mellow it out somewhat. The semi-translucent grains are also decently chewy.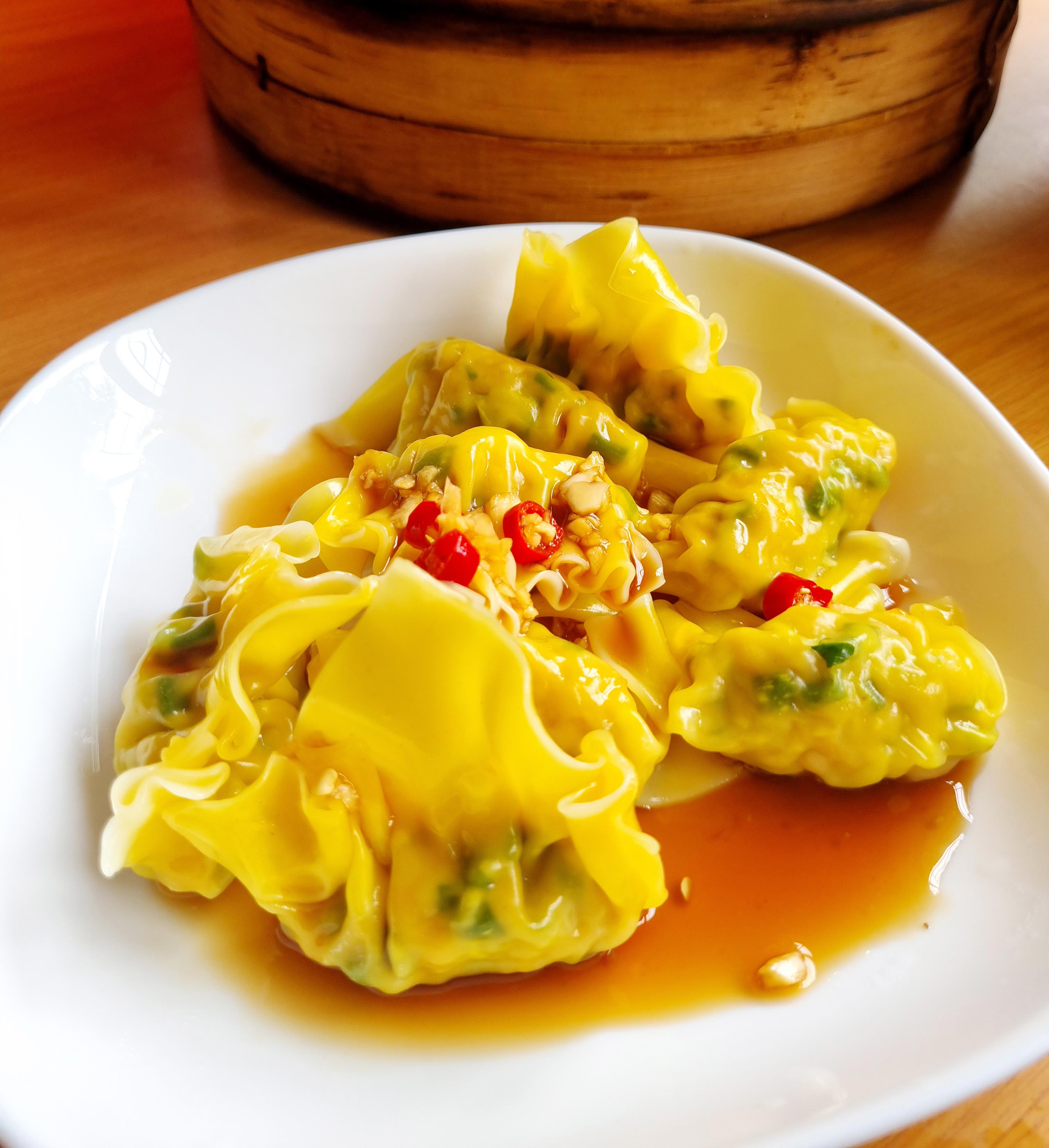 Jing Chuan Dumpling, $7.50 for 10 pcs
A boil-it-yourself version of the bite-sized Chinese dumplings sold at Kerene's old hawker stall which she's now offering alongside homemade siew mai ($9.80 for a dozen; we didn't get to try the latter). Minced pork belly, chives and Chinese cabbage are bundled into wonton skins. Pop them in boiling water, and savour the springy, plump parcels with a vinegar and soy sauce dressing. There's plenty of heat and punch from the minced garlic and chilli padi in the vinegary sauce, so go easy on it. She'll sell frozen homemade char siew baos too – eventually. "The earliest I can start selling baos is around November. I need to do some renovations in my home kitchen first," she explains.
Mango Pudding, $10; feeds three pax, minimum order of three boxes
A nicely silky mango pudding – even though it's milky white instead of the usual yellow-orange. Kerene uses whipping cream and gelatin but not mango puree for the base, instead studding the pudding with sweet mango cubes. It packs a noticeable fruity fragrance that doesn't lose out too much to a casual restaurant's version despite the omission of blitzed mango in its base. Pretty good for a homely dessert.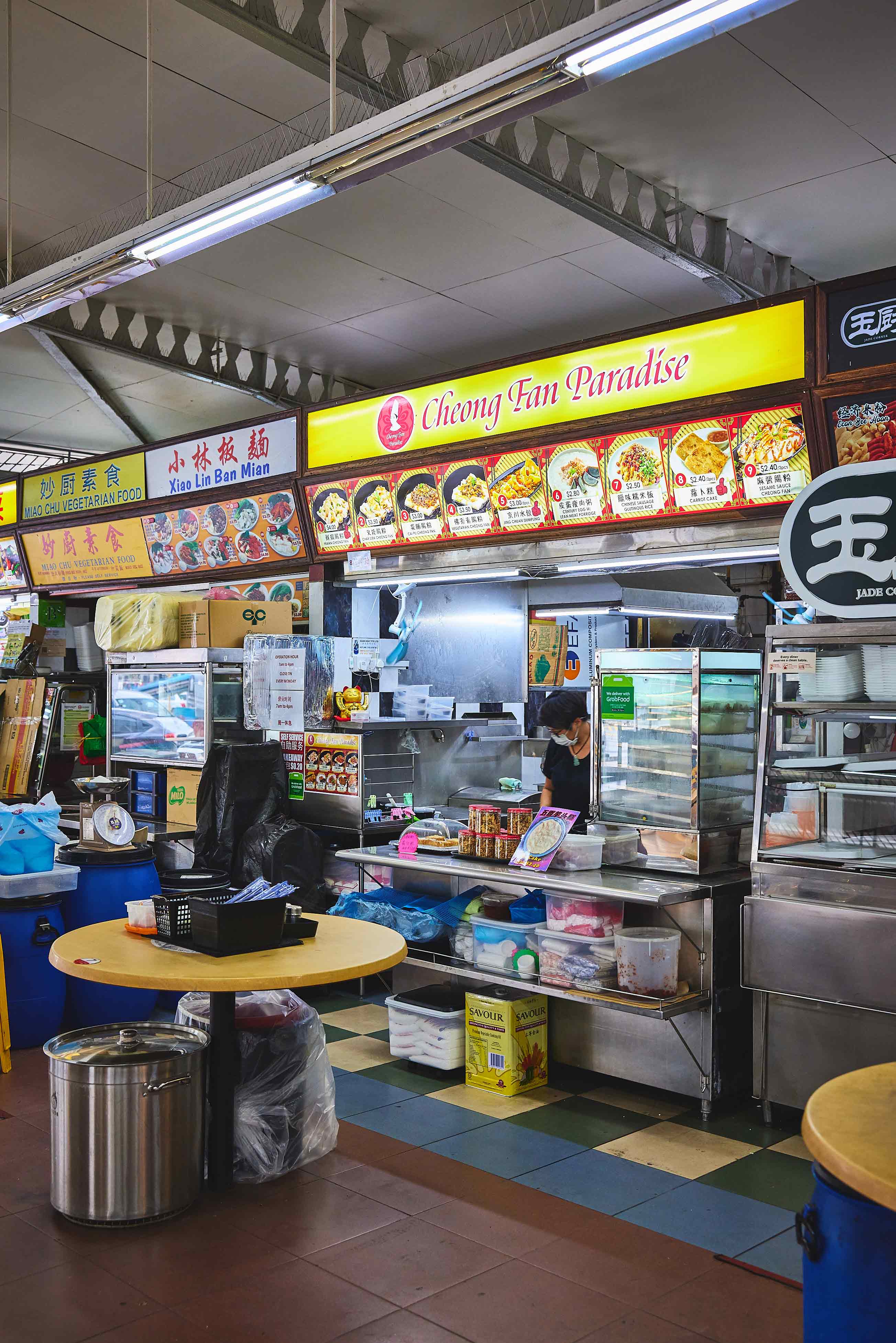 Not ready to reopen hawker stall
Kerene hasn't made up her mind on her next steps, as she's just beginning to enjoy the benefits of working from home. She says: "It's a lot more comfortable working from home. I can work at my own pace and I don't have to worry about so many things – last time, I had to cook, take orders, talk to customers, buy and collect ingredients. So many worries."
She recalls the "difficult and tiring" last few months of running Cheong Fan Paradise: "Actually business there was not bad, even after the queues died down [following the initial media frenzy]. But the hardest part was hiring manpower. Once borders to Malaysia reopened earlier this year, a lot of Malaysians went back home," she says. "It's hard to hire anyone at all, and even after you've hired them, you have to hope they're hardworking and competent." Most of the assistants she hired were unwilling to take up kitchen duties; while one that did ended up "leaving after three months to open her own cheong fun stall back in Malaysia".
If she were to return to the hawker world, she'd look for "the right opportunity" – whether that means continuing to sell cheong fun steamed a la minute while using a self-pay machine to lessen the need for extra hands, or serving dishes that can be premade instead.
No plans to go back to working in a restaurant either
What she does know is that she doesn't plan to work in someone else's restaurant for now, telling us that she's turned down a number of restaurant job offers from industry friends: "I've only come out to run my own business for slightly more than a year. The feeling of running your own business is completely different from working for someone else – I still want to persevere for now."
"The satisfaction of being a chef comes from people eating your food and telling you that it's tasty. I don't buy into the idea that it's a downgrade to go from being a hotel restaurant chef to hawker, then home-based business. As long as I'm cooking and people are eating my food, it's still satisfying to me," she asserts.
WhatsApp 9278-7792 to order, or visit Kerene Kitchen's Facebook page. Self-collection from her flat in Ang Mo Kio. Islandwide delivery available for $12.
Photos: Alvin Teo, Larry Lai, Alvin Lim
No part of this story or photos can be reproduced without permission from 8days.sg.