After Failing To Sell Biz For $500K, Family-Run Lai Heng Mushroom Minced Meat Noodle Now Run By Youngest Sis
The popular bak chor mee stall couldn't find a buyer willing to take over the business without long-term involvement by the family of hawkers.
Lai Heng Mushroom Minced Meat Noodle in Toa Payoh has been around since 1985, and consistently draws queues for its old-school bak chor mee tossed in a vinegary, spicy chilli mix. The family-run stall, originally headed by Lee Hwee Peng, 64, along with five of his siblings and nieces, made headlines last July when they announced that they were planning to retire if they manage to sell off their recipe and business for $500K.
No part of this story or photos can be reproduced without permission from
8days.sg
.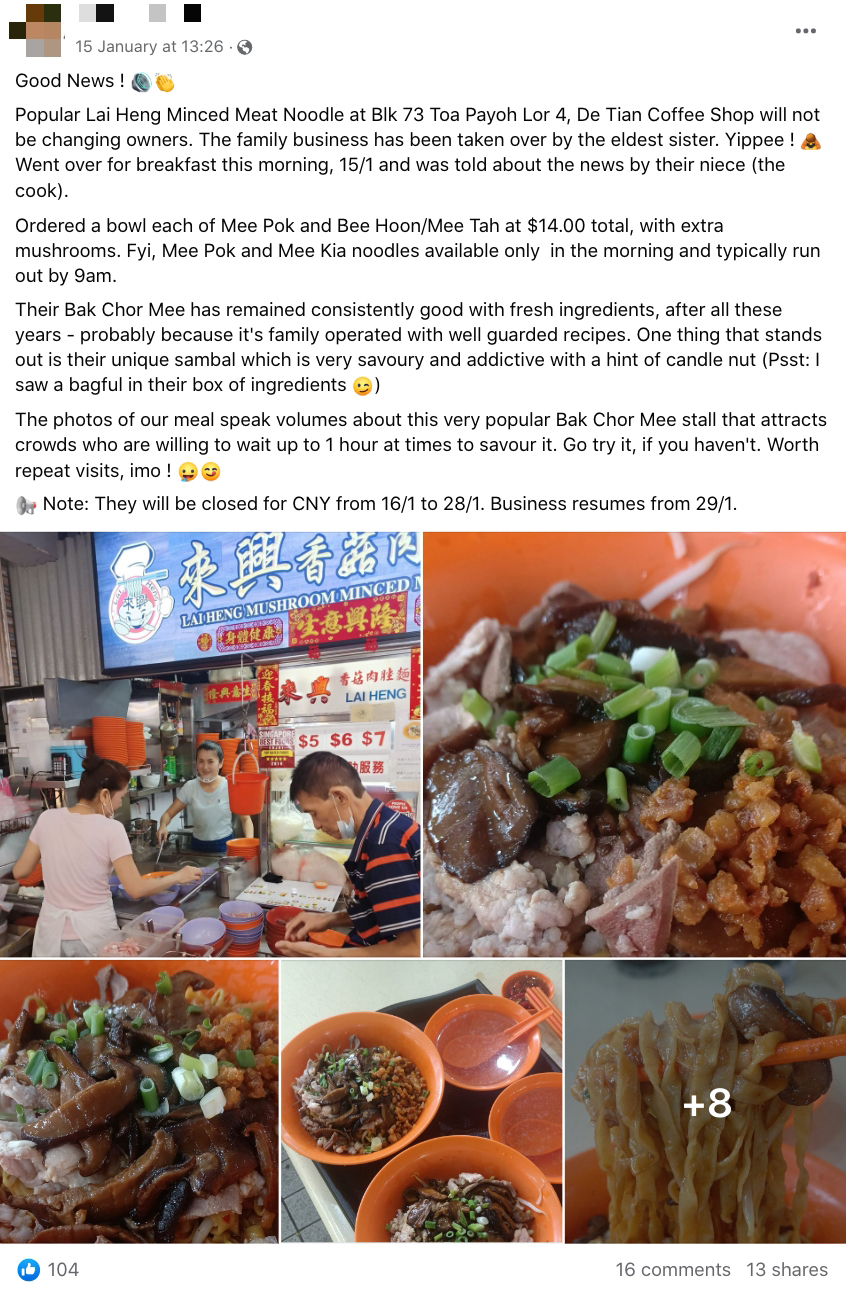 However, a netizen who claims to have spoken to the Lee family after visiting the stall recently said on a recent Facebook post in a hawker foodie group that Lai Heng Mushroom Minced Meat Noodle "will not be changing owners" (above). Instead, he claimed that "the family business has been taken over by the eldest sister".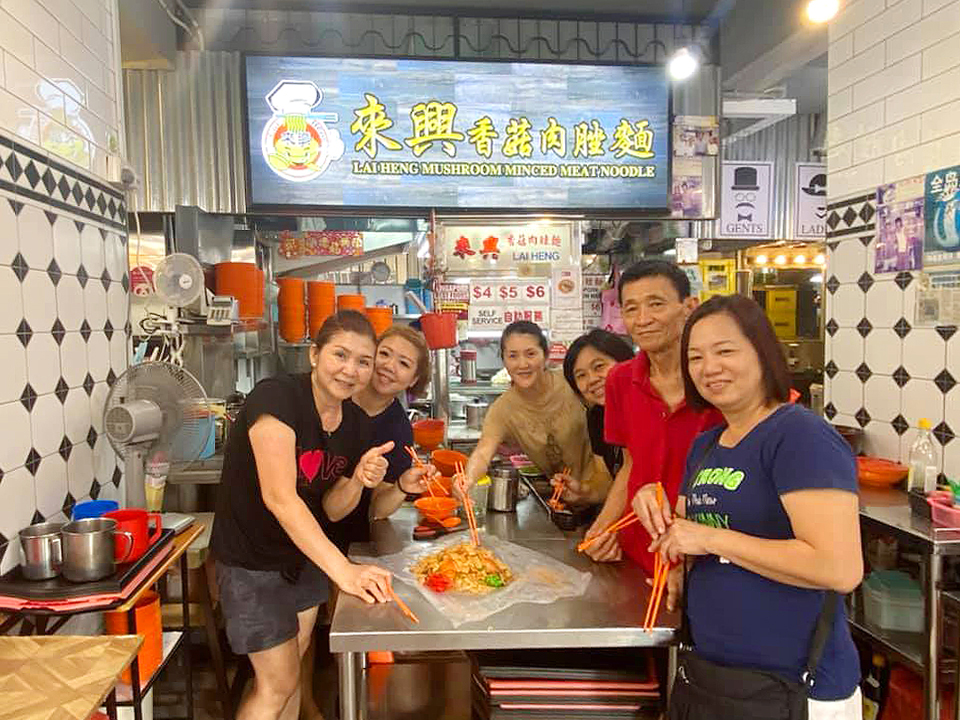 Youngest sibling now the boss
As it turns out, the post wasn't entirely accurate. While Lai Heng Mushroom Minced Meat Noodle indeed remains under the care of the Lee family (more on that later), it is now headed by Lee Wee Kim (far left), 58, Hwee Peng's sister and the youngest among the hawker siblings. Wee Kim has been working at the stall for almost three decades.
She tells
8days.sg
indignantly over the phone: "All these online posts are making people confused – I see also I
blur.
[The netizen] mistook me for my eldest sister – she has never worked here before!"
Photo:
Facebook
/Malcolm David
Lai Heng Mushroom Minced Meat Noodle couldn't find a suitable buyer
Mistaken identity aside, Wee Kim confirms that Lai Heng Mushroom Minced Meat Noodle remains a family-owned business as they didn't manage to find a buyer willing to purchase their recipe and brand for $500K with no strings attached.
She says: "For $500K, the buyer wanted us to stay on with the brand and teach the chefs at a central kitchen. And if they were to open any branch, we would also have to go down for photo shoots and teach the cooks there, before doing it again for the next branch. We would have to do this for three years [as per the contract]."
"We felt that if we were to do this, we'd be very tired [as we have to constantly shuffle from location to location]," Wee Kim adds. "My family discussed it, and we decided that it would still be better to run it ourselves rather than be tied down [by a contract]. If for any reason we were unable to fulfill the obligations of the contract due to health reasons, it would get very complicated."
She muses: "Maybe we were too innocent when we were thinking of selling our recipe. We thought [those who sold their recipes] didn't have to sign any agreements or fulfill any requirements [after teaching the buyer how to cook the dish] – it sounded very simple. But after finding out how such a deal would work, we've stopped trying to sell our brand." 
In all, they spoke to "around ten" potential buyers. Wee Kim declines to reveal if any of the parties involved famous restaurant groups. She also declined to elaborate on the specifics of each negotiation.
However, she later adds: "But of course, if someone were to offer a high amount with no requirements [in future], I would definitely sell the biz to them."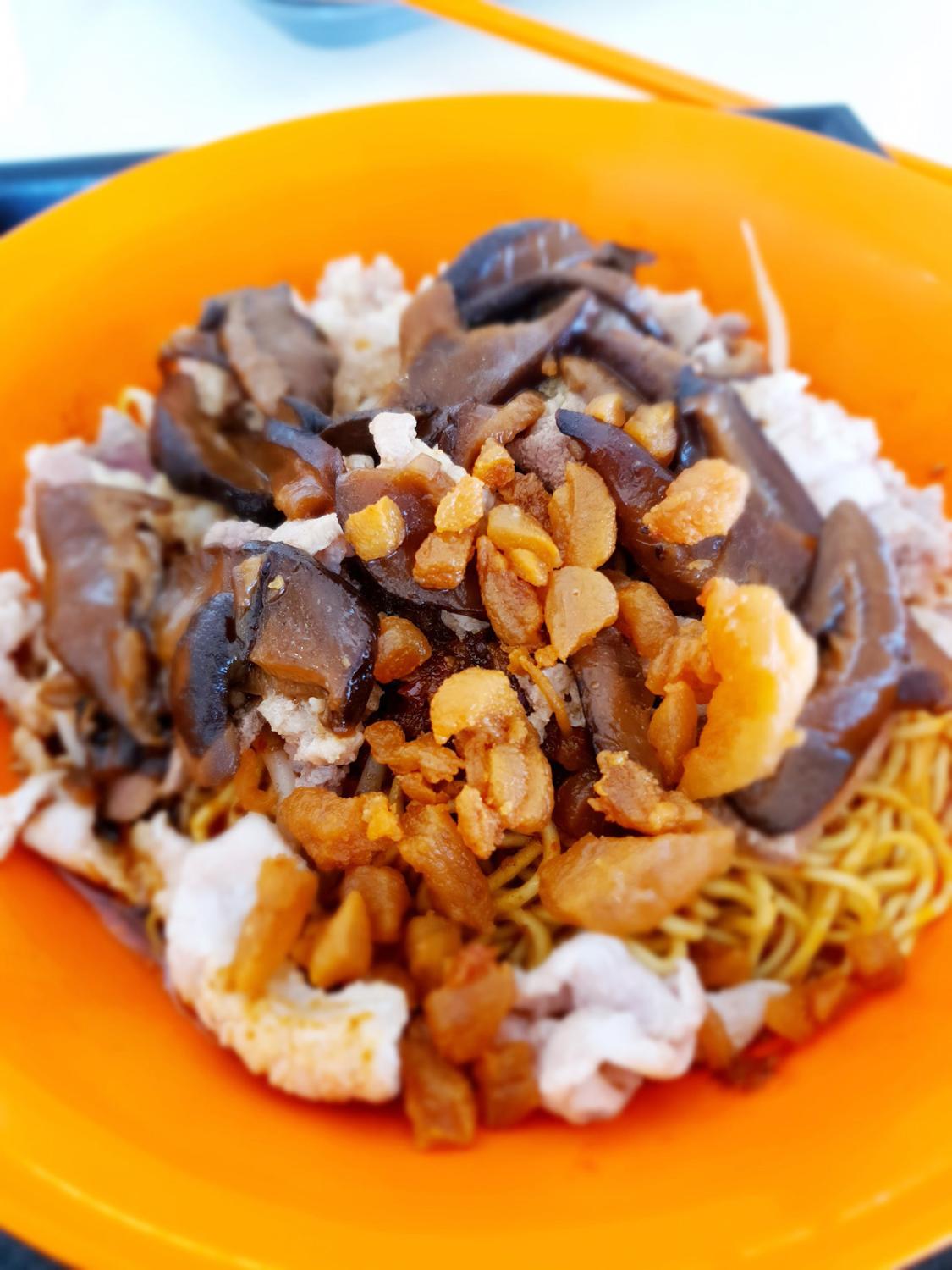 A little help from the next generation
But instead of closing the stall after failing to sell off their business, Wee Kim decided to take over the reins from her older siblings, with continued help from her niece and daughter (both of whom have been involved with the biz "for more than ten years"). Hwee Peng will continue to drop by and help out during the busy lunch rush, while the other siblings will enjoy their well-deserved retirement.
She says, "It would be a pity to close our stall after so many years. We decided to keep running it for now, and see if the next generation [who have full-time office jobs and previously said they didn't want to take over the business] is willing to help us with backend work. If they could take turns on the weekend to help us fry the chilli paste or do other simple tasks, it would ease our workload by a lot."
Indeed, she says that her son and some of his cousins have already agreed to help out, and are in the midst of arranging a roster – though she admits that she isn't sure how long this arrangement can last. She also feels that it will be an uphill battle trying to pass the stall wholesale over to the next generation.
"If I can hand the biz over to [my family's] next generation, that would be even better," she muses wistfully. "But nowadays, everyone is educated. If I asked you to do this job, would you? It's very tough. You need to get up at 5am and work until 8pm. The money isn't easy to earn. Some of my nieces say, 'If I work a regular job, I will get leave and MCs'. For us hawkers, we have to work on weekends and holidays. Who wants to do that now?"
Lai Heng Minced Meat Noodle is at #01-611 Blk 73, Lor 4 Toa Payoh, S310073. Tel: 9620-2074. Open daily except Wed 8am – 4pm. More info via Facebook.
Photos: Pornsak Soi/Facebook, Malcolm David/Facebook, Lai Heng Mushroom Minced Meat Noodle
8days is now on #tiktok! Follow us on www.tiktok.com/@8dayseat
No part of this story or photos can be reproduced without permission from
8days.sg
.