After Selling Their Home Here, Eleanor Lee & Mum Quan Yifeng, Who Also Lives In Beijing Now, Will Stay In Hotels Whenever They Return To Singapore
Eleanor also got candid about why she won't go public with any of her relationships, and why she would only date a fellow actor.
Beijing-based Eleanor Lee is a very hard person to reach. The 22-year-old actress-singer, who is the daughter of Mediacorp host Quan Yifeng, is busy spreading her wings all over China, and rarely returns to Singapore.
So when 8days.sg spoke to Eleanor over a wWeChat voice call recently about her fashion brand No Labels, the bubbly star offered to answer any other burning questions we had. "After all, it's not every day I get to speak English!", she quipped.

Well, not all questions though. Eleanor declined to reveal if she's seeing anyone now, choosing instead to talk about love and relationships in broad strokes.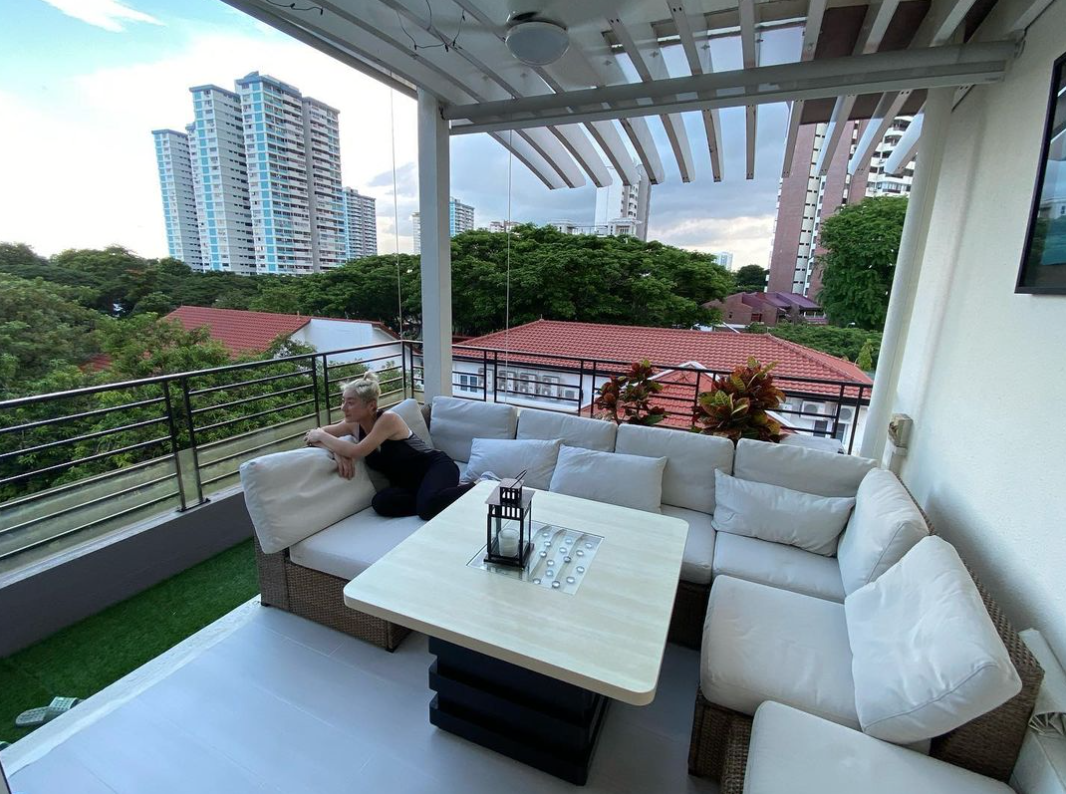 Yifeng at her former penthouse in Siglap
8 DAYS: Having been away from Singapore for so long, do you now consider Beijing your home?
ELEANOR LEE: Since I started my university in Beijing, I've based my life here. I really love everything here and I've made so many friends and family members — we're not related by blood but I consider them my family — and I really love being here.
We don't have a house in Singapore anymore since we sold it (laughs) so I'm basing my life here. I would still go back 'cos I really miss Singapore food. Apart from that, I don't really have to go back. My mum has to for work from time to time though. So yeah, when the pandemic situation gets better I'd want to go back for the food.
Back in 2020, after we sold our house, we didn't have a place to stay and my mum didn't want to waste money on hotels so Uncle Dasmond [Koh] kinda took us in. We were staying at his house for like half a year.
Where will you be staying when you do come back though?
If I go back to Singapore, I think it's a good time to stay in hotels since I've never stayed in Singapore hotels… I've never had a staycation! Since we don't have a house, I'd probably want to jump from hotel to hotel just to try it out.
Your profile in Singapore is not as high ever since you moved to China.
I do get offers from magazines. They email me and see if we can do a photoshoot from Beijing but they have to go through my manager and sometimes the photographers, make-up artists, outfits and all… The budget isn't enough so we don't get to do it. I think it's a shame 'cos I really wanted to do those shoots.
But when the pandemic situation is better I'd definitely head back if there's a good offer. I need Singapore food too. (Laughs)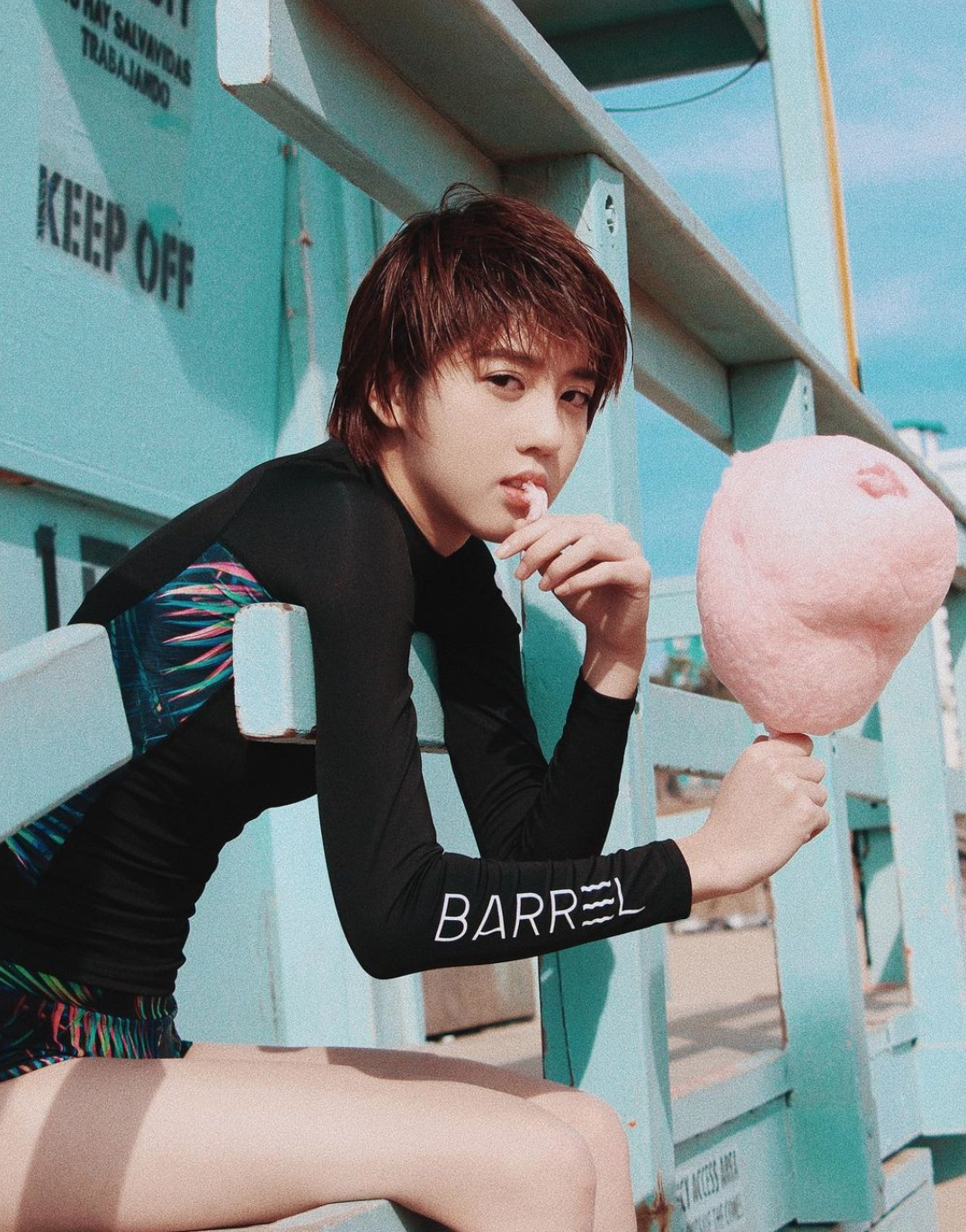 It girl
With the showbiz situation in China getting a lot stricter, how have things changed for you?
I'm still working as usual, but things are a little different. For example, all actors have to start auditioning for every single role, even if the [production team] likes you and really wants you to work with them. It has to be recorded and kept as reference. This is a procedure that every actor now has to go through.
It's a bit hard because auditions are really awkward. They're for robots, not people! (laughs) But really, it's so awkward because they give you the script like two days before and you don't know much else so it's difficult for us to know what they want us to do with it.
You have to be there in person, even if you've worked with the director and scriptwriter before. Maybe if you're somewhere else and unable to get to Beijing in time, you can record something and send it to them but that's a different type of awkward. (Chuckles) Like if I were alone and recording something, my mum would probably be the one reading with me but that's not great because she doesn't read scripts with emotions. So… (Laughs) I keep it professional but it's still awkward.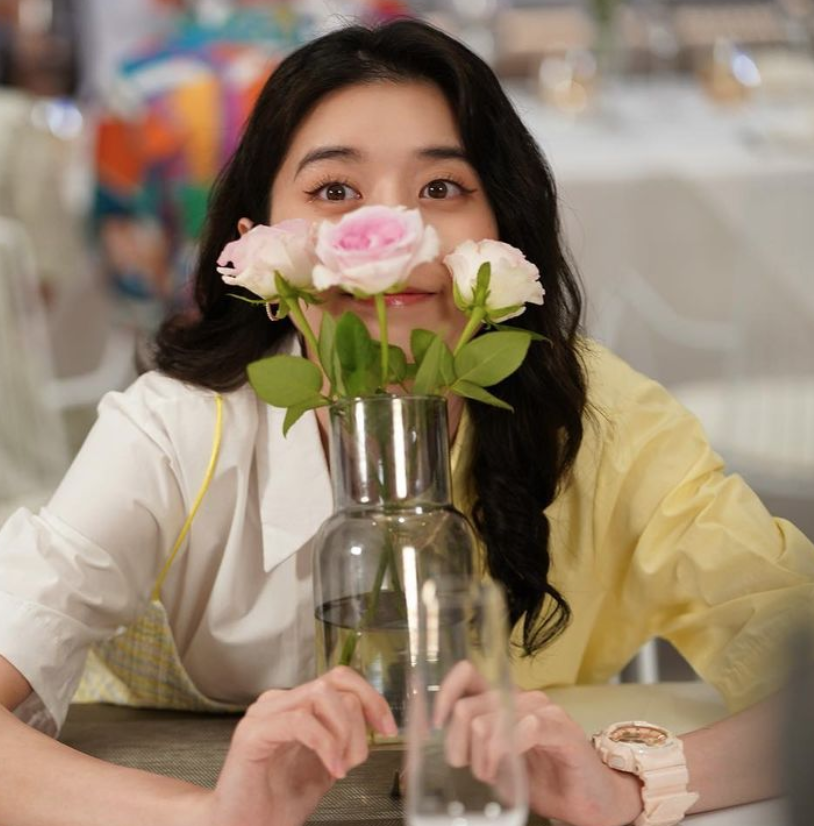 She's a flower in full bloom
What do you look for in a boyfriend?
I don't think being physically attractive is what attracts me to a guy, because I realise that I like people who aren't really… that attractive. (Chortles) I like people who make me laugh, and I look up to people who are really good at their jobs.

You've always kept that part of your personal life private. Why so?
I have dreams of having that kind of life where my future boyfriend will be able tell the world, 'Look, here's my girl'. I think everybody wants that feeling of your partner being proud of you.
But for me, in this industry, I don't have this privilege. I gave up my freedom and privacy when I decided to join [showbiz]. I feel that it's the right thing to keep it private. What my mum taught me is also right: Sometimes, a relationship in showbiz will go through a lot more stress and difficulties once it's made known to the public, so it can get really hard.
Of course, there are difficulties in keeping your relationship private as well. Like if you're dating someone and a girl goes up to him, he can't really say, 'I'm dating her' and he has to continue interacting with her like nothing's wrong. It's stuff like that which impacts your relationship and emotions.
Every choice you make will have its consequences and cause you to go through a different set of difficulties. But for now, at my age, it's smart to keep it private if I were in a relationship.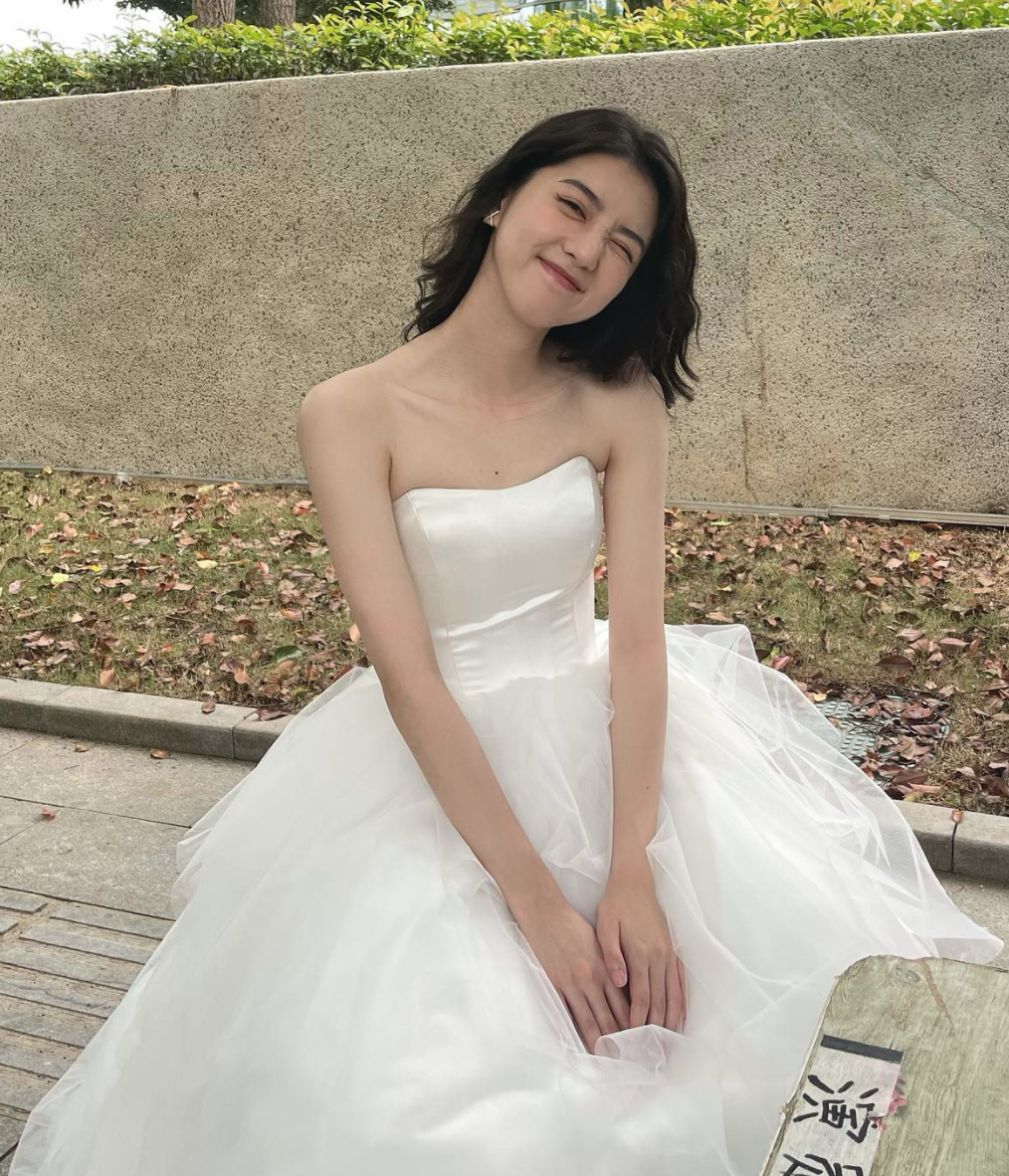 She's looking for someone really understanding
What would make you want to go public with a relationship then?
If I do say it, it means that we've been together for a while and we're in a stable relationship that everyone around me supports. We'd be planning to get married and my career would also be stable by then.
Do you foresee yourself dating a fellow actor?
I don't have any chance to meet anyone else apart from those in the same industry. It's either people I'm working with or their friends who are also in the same line. When I'm not working, I just stay home and do my work. (Laughs) I don't go to pubs or places where I can meet people.
I wanted to try to meet people who aren't in the industry because I felt that those outside of it may be… Simpler? I've seen a lot of things and gone through a lot and I don't really want to date someone in my industry.
However after meeting some people who aren't from showbiz I realised that they can't understand me. There are a lot of complicated things that only people from the industry would understand and know.
Such as?
Hmm... You know how when sometimes I need to shoot kissing scenes. Honestly, the average person would never be able to understand that. I'm human too and I wouldn't be able to take it if I see my guy kissing another girl. I wouldn't feel good about it. Of course there'll be jealousy and hurt but we have to take it because this is what we call professionalism.
Actors would understand. For me, I don't have any feelings when I kiss someone for work but if my boyfriend isn't from showbiz, how's he going to take it? How am I supposed to explain it to him? So yeah, I'd either have to be with another actor or a really understanding partner. (Laughs)
Photos: Eleanor Lee/Instagram, Quan Yifeng/Instagram