Alan Tam, 71, Denies Sleeping With 23-Year-Old Chinese Fan After Her Boyfriend Went Public With The Alleged Affair
The veteran singer says he will take legal action against the rumour monger.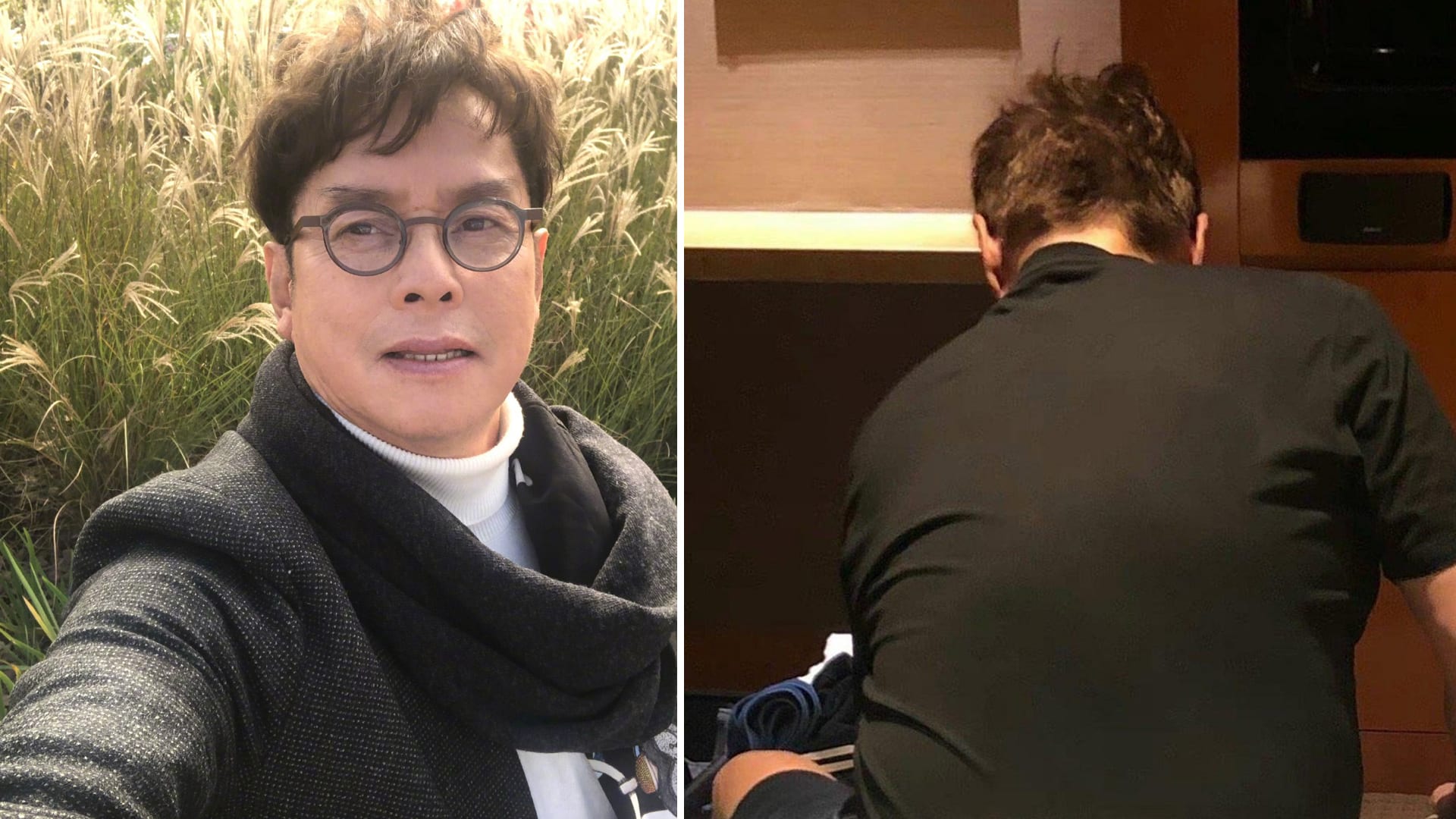 Alan Tam
, 71, has denied that he is having an affair with a 23-year-old Chinese fan after a netizen, who claims to be the fan's boyfriend, accused the Hongkong singer of the misdeed.
Though the netizen did not outrightly identify the veteran star, he shared a photo of a man's back (see main pic) and tagged Alan in his Weibo post on Nov 23.

He also tagged Hunan TV, the broadcaster of variety show Time Concert, which the singer is currently appearing in.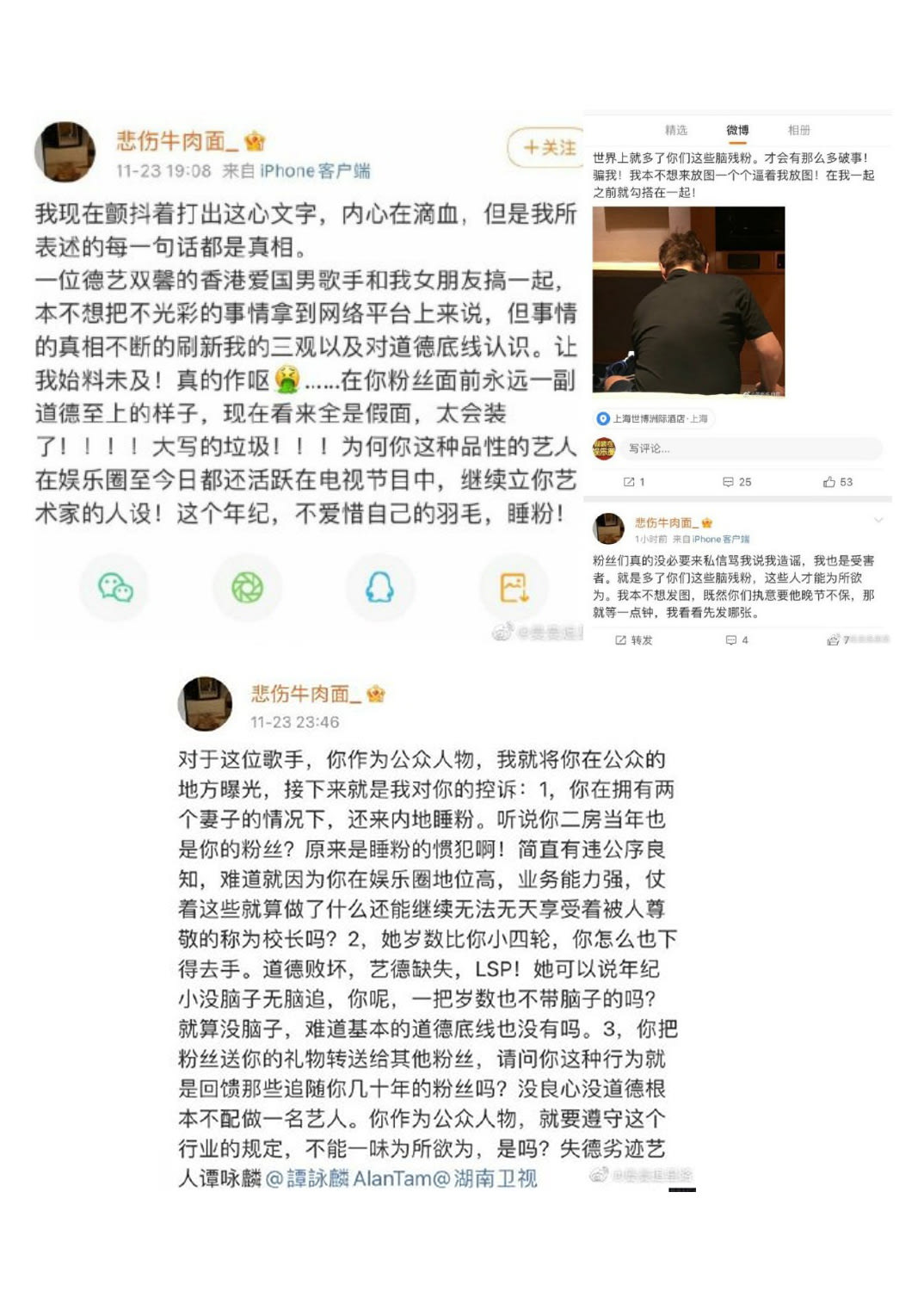 In his post, the netizen criticised the singer for using his status in showbiz to prey on fans.

"Can you still be called the principal?" which is an obvious reference to Alan's nickname 'Principal Tam'. How can you bring yourself to do this? She is young and considered ignorant, but you?
You already have two wives and you are sleeping with your fans in China. I heard that your mistress was also your fan. So you are a repeat offender!" he said, referring to Wendy Chu, who is commonly known as Alan's second wife. P/S: The singer is still legally married to his first wife Sally.

You have no conscience and morals. You are not fit to be an artiste, added the netizen.

After news of the scandal broke, Alan's management issued a statement to condemn and refute the rumours.

The statement stated that Alan has always loved his work and respected his fans and will not sit back and allow others to tarnish his image. It added that he will take appropriate legal action to stop those from using social media to harm him and others.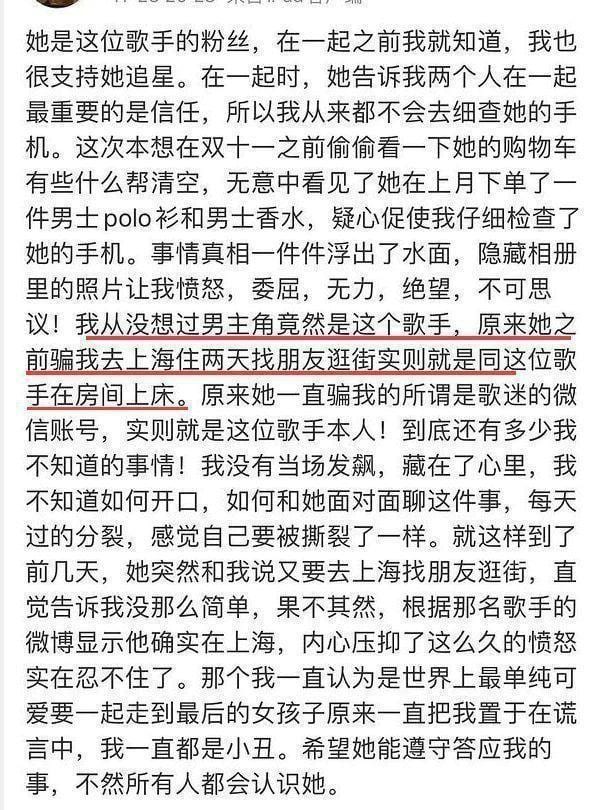 According to the netizen, his girlfriend is a fan of the singer. Before they got together, he already knew that she liked chasing after stars. But he supported and trusted her, and never suspected anything.
He only found out that she was cheating on him when he checked her mobile phone.
As he wanted to give her a surprise on Singles Day on Nov 11, he decided to take a peek at the items in her shopping cart and happened to see that she had bought a men's polo shirt and cologne.
His suspicions were aroused and when he dug further, he found several intimate photos of his girlfriend and the singer in a hidden album. He also discovered that she had spent two days in Shanghai with him.
"I was angry, felt wronged, helpless, in despair, and could not believe it. I never thought it would be this singer. So when she told me she was going to Shanghai for two days to shop with her friends, it was actually to sleep with this singer," the netizen said.
He claimed he did not bring up the matter then as he did not know how to face his girlfriend.
A few days later, his girlfriend told him that she was going on another shopping trip to Shanghai. The netizen then scanned through Alan's Weibo and found out that the singer was also in Shanghai at the same time.
Furious, he decided to break his silence and call out the star.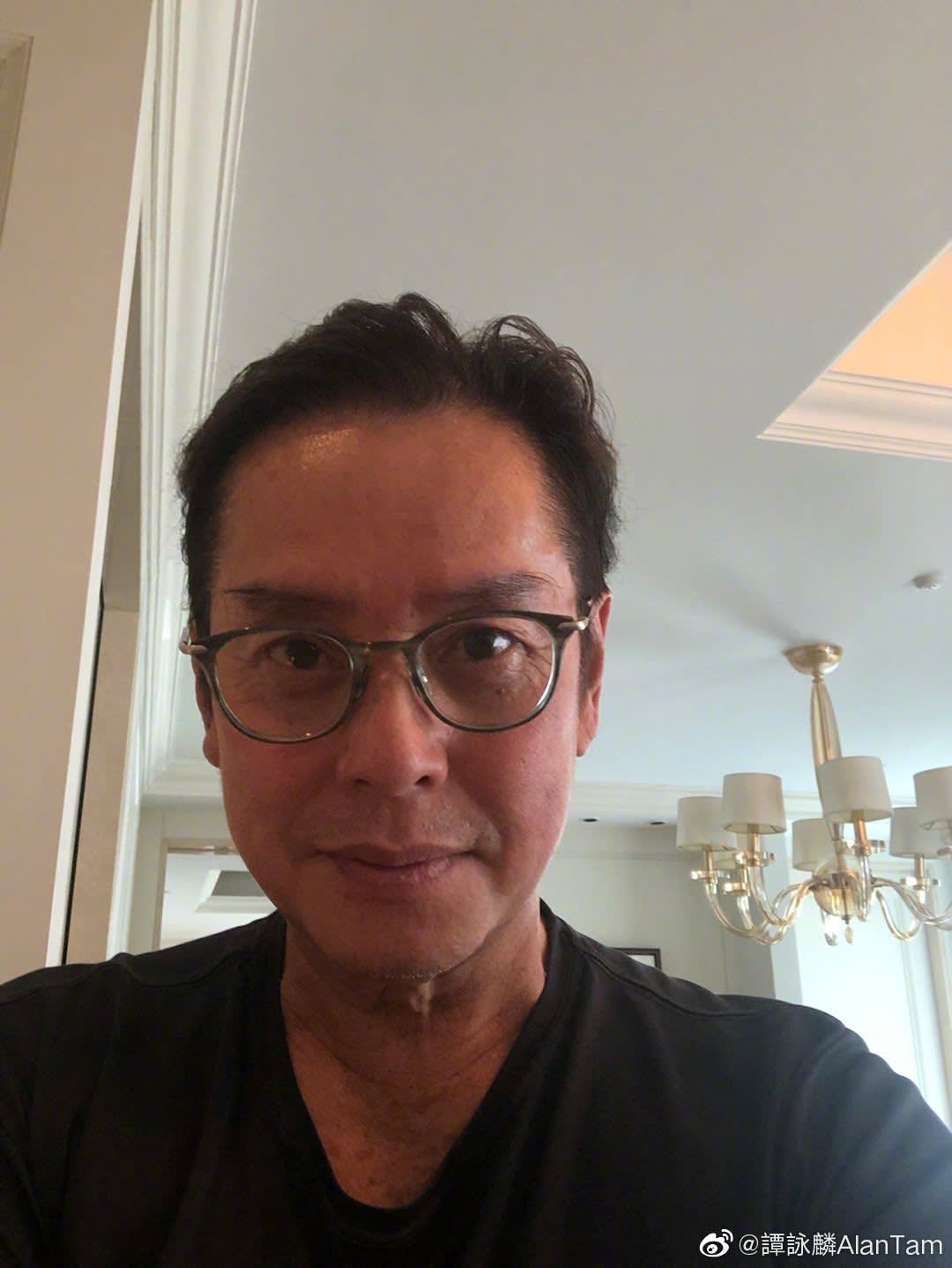 Unsurprisingly, netizens were shocked by the allegations. While there are those who are skeptical, some said they were "not surprised" as Alan is known for his colourful and complicated love life.

Alan was already married to his wife Sally when he met his mistress Wendy in 1991. Wendy, who was 19 at that time, and 20 years younger than Alan, was a fan of the singer. They have a 26-year-old son, Howard.

Photos: Alan Tam/Weibo