All BTS Members Show Up To Send Bandmate Jin Off To Army; 270 Policemen Deployed To Maintain Order
That's true Bangtan spirit.
The day all BTS fans have been dreading has finally come.
Yes, the group's oldest member Kim Seok-jin, better known as Jin, 30, embarked on his mandatory South Korean military duty yesterday (Dec 13).
All six other members of BTS also turned up to send their "big brother" off at the recruit training centre 'cos true band spirit, right?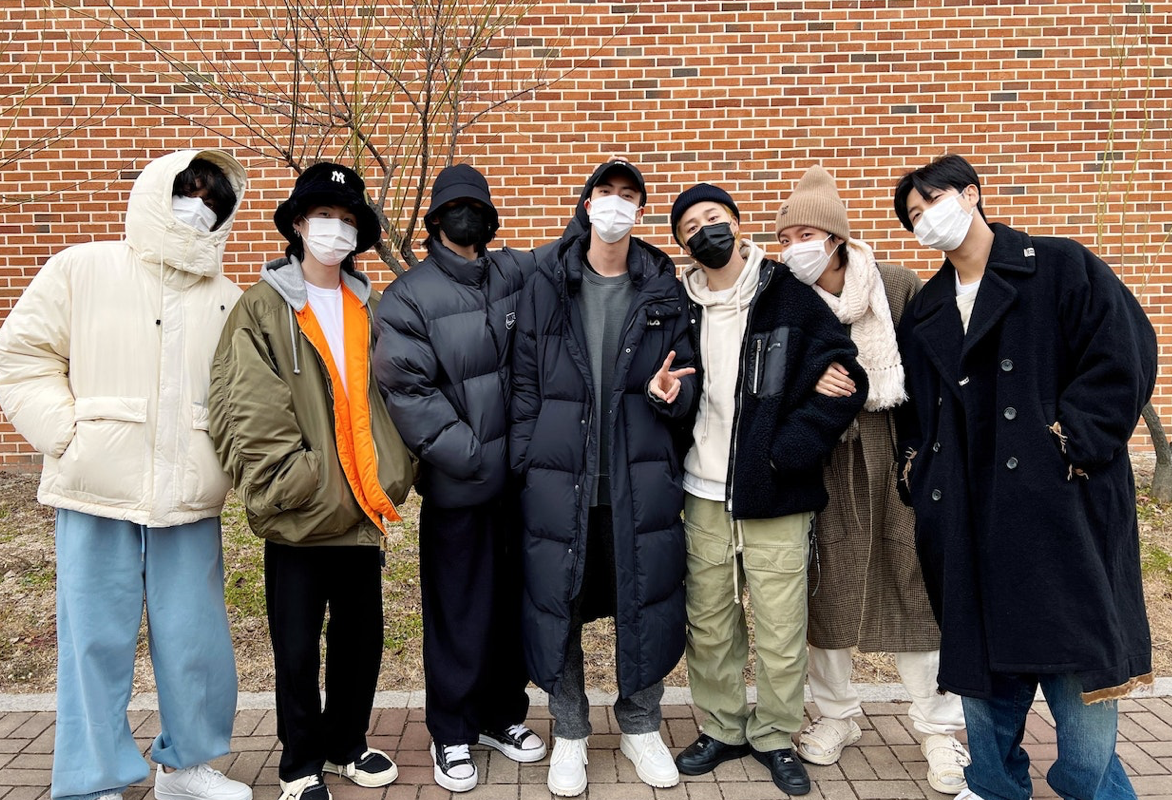 All seven BTS members at the enlistment site
But since all seven members of the Korean boyband were present at the enlistment site, it's no surprise that authorities were very concerned that a massive number of fans would show up, causing safety concerns.
Even though Jin had expressly urged his fans to not turn up at the centre for the send-off, 270 policemen were still deployed at the site to maintain order that day. (Just in case, you know).
BTS' agency also announced that the singer will enter the grounds of the recruit training centre "without greeting the media or fans separately" out of respect for the entrance ceremony as well as the other recruits and their families.
As such, only a small number of BTS fans showed up at the site.
In fact, most of them only headed down to the recruit training centre earlier to put up encouragement banners for their idol. They also left before the members and media scrum arrived.
Recruit Jin reporting for duty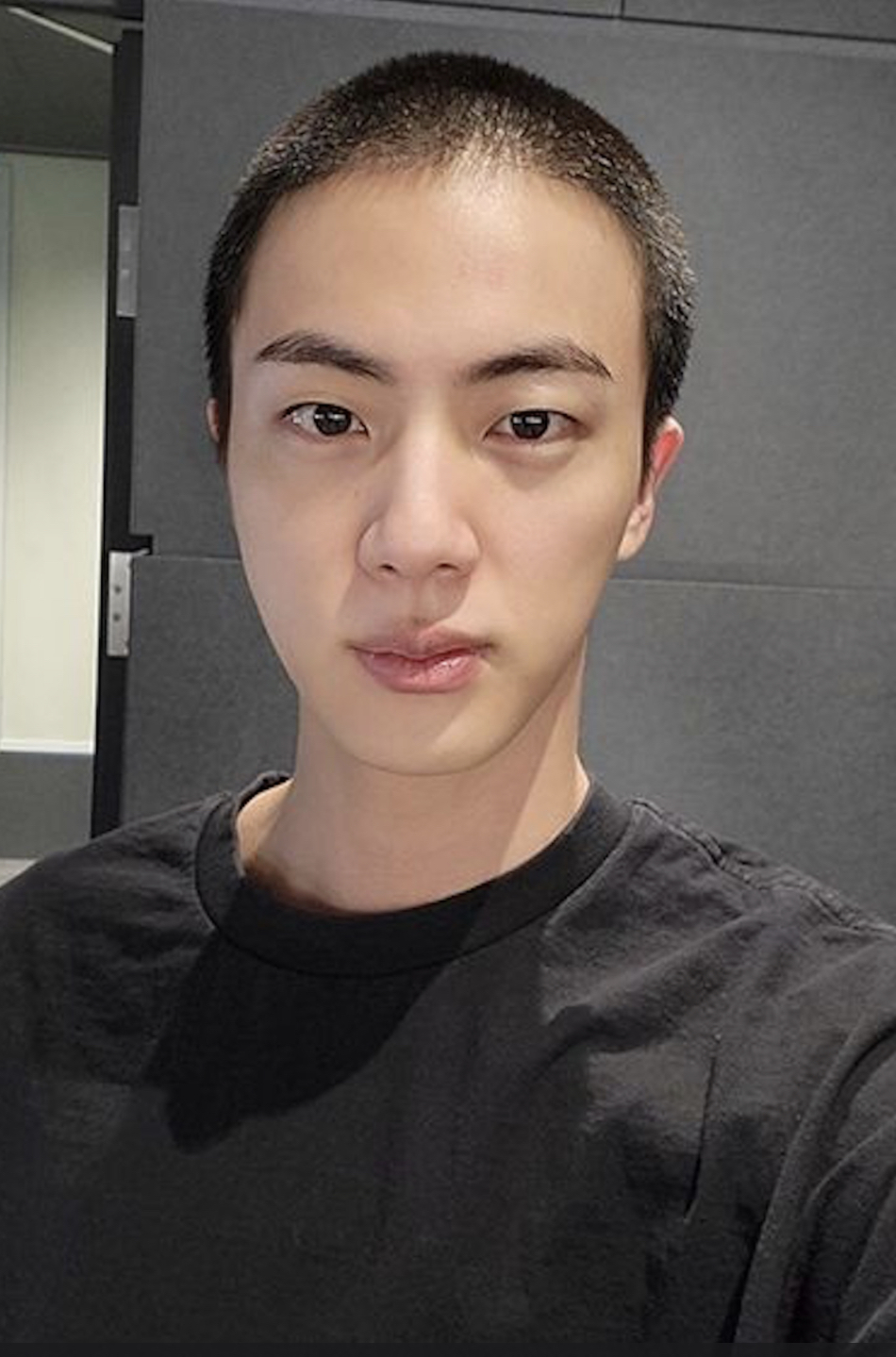 Do you like the "World Wide Handsome"'s army boy look?
Of course his groupmates had to feel his bald head…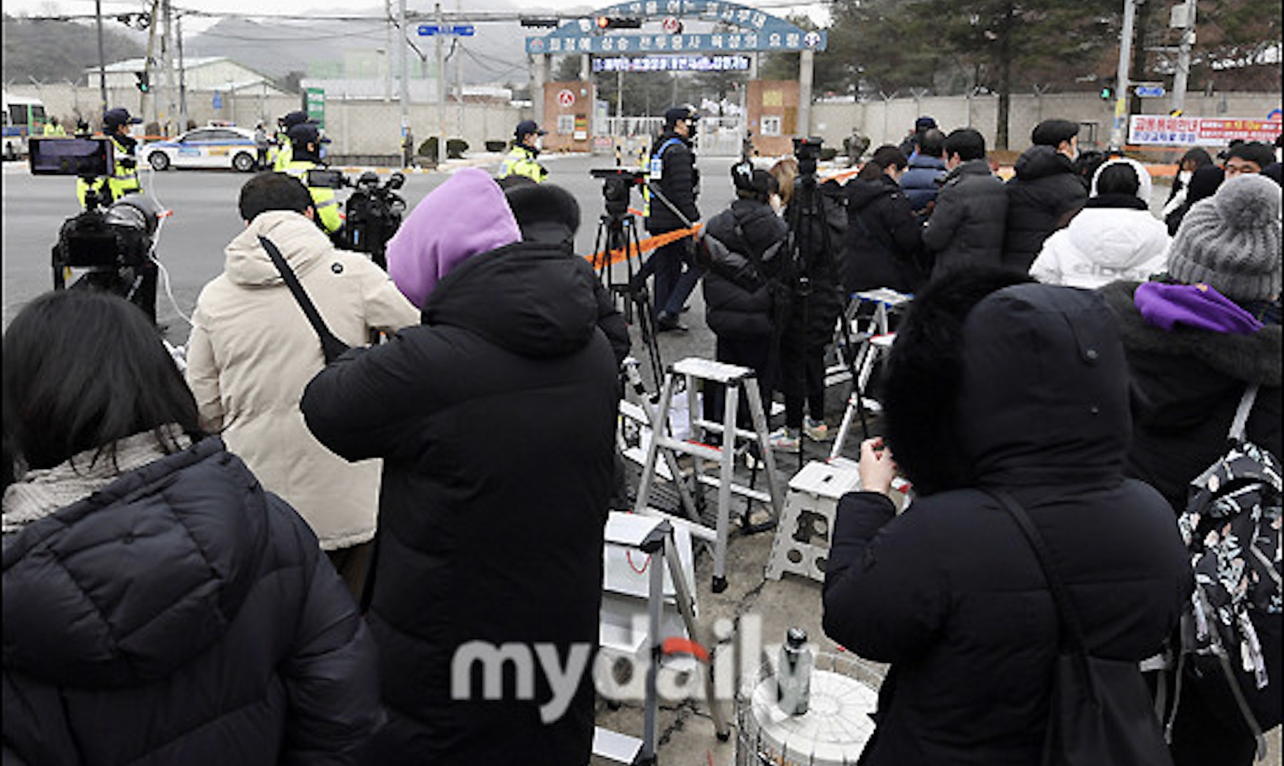 The police and media at the enlistment site
Photo: hk01, mydaily