Andrew Lloyd Webber Hated The Film Version Of Cats So Much He Bought A Therapy Dog: "I'm Emotionally Damaged"
The musical impresario is not a fan of the 2019 film version of 'Cats'.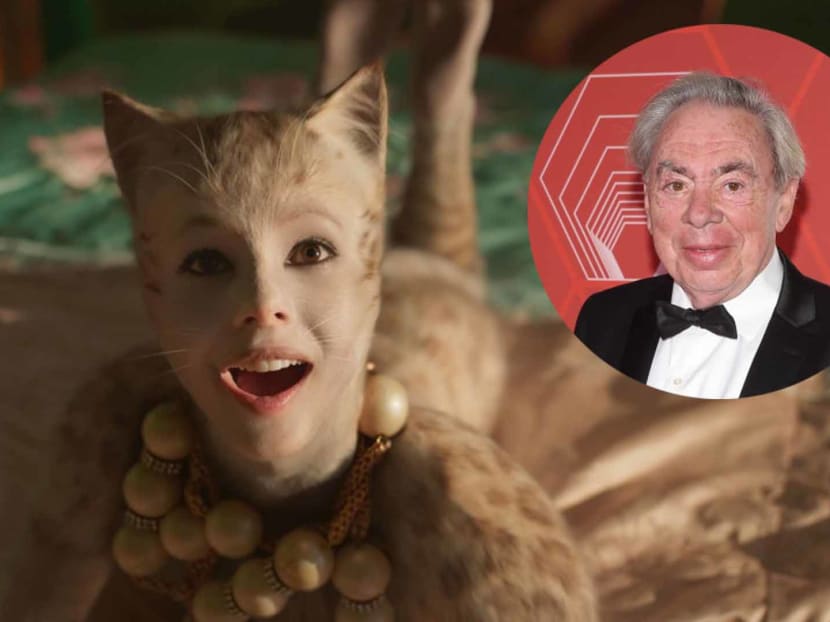 Legendary composer Andrew Lloyd Webber was so devastating over the calamitous movie version of his 1981 musical Cats that it drove him to buy a dog.
Speaking to Variety in a wide-ranging interview — covering his plans to jumpstart West End Broadway after COVID-19 shut-down to his upcoming project, Cinderella — the 73-year-old musical impresario looked back at how one of his most celebrated works became one of the most ridiculed movies in recent years.
Lloyd Webber said the movie rights to Cats was sold to Steven Spielberg via his production company Amblin, with the Schindler's List helmer adapting it as an animated feature. But things didn't work out that way: the baton was handed over Tom Hooper, the Oscar-winning director of The King's Speech and Les Misérables.
Hooper's version of Cats, a CG-reliant, live-action musical starring James Corden and Judi Dench, opened in 2019 to bad reviews (20% on Rotten Tomatoes) and even worst box-office (US$73.8 million or S$100 mil on a reported budget of US$95 million). It was nominated for nine Razzies (aka Anti-Oscars), winning six, including Worst Picture and Worst Director.
Looking back at the colossal misfire, Lloyd Webber said, "Cats was off-the-scale all wrong. There wasn't really any understanding of why the music ticked at all. I saw it and I just thought, 'Oh, God, no.' It was the first time in my 70-odd years on this planet that I went out and bought a dog. So the one good thing to come out of it is my little Havanese puppy."
That puppy — named Mojito — has been a constant companion of Lloyd Webber's during lockdown last year. The two became so inseparable that the UK-based composer figured a way to have his furkid accompany him on trips to New York.
Photos: TPG News/Click Photos