Andy Lau played real-life man who spent 24 years looking for his kidnapped son, the man's son just got married, and Andy sent them a very thoughtful gift
The father and son were reunited in 2021, and their story has remained close to the Heavenly King's heart.
In 2015, Andy Lau starred in the critically-acclaimed movie Lost and Love.
The film was based on a heart-breaking true story of Guo Gangtang, a Chinese man, who spent 15 years riding his motorbike across China in search for his son, who was abducted by human traffickers when he was only two.
Fast forward to 2021, with the movie giving much-needed attention to abduction cases in China, Gangtang finally reunited with his son, who was already 26 by then. 
All in all, Gangtang spent 24 years looking for his boy, and thankfully, the story has a happy ending.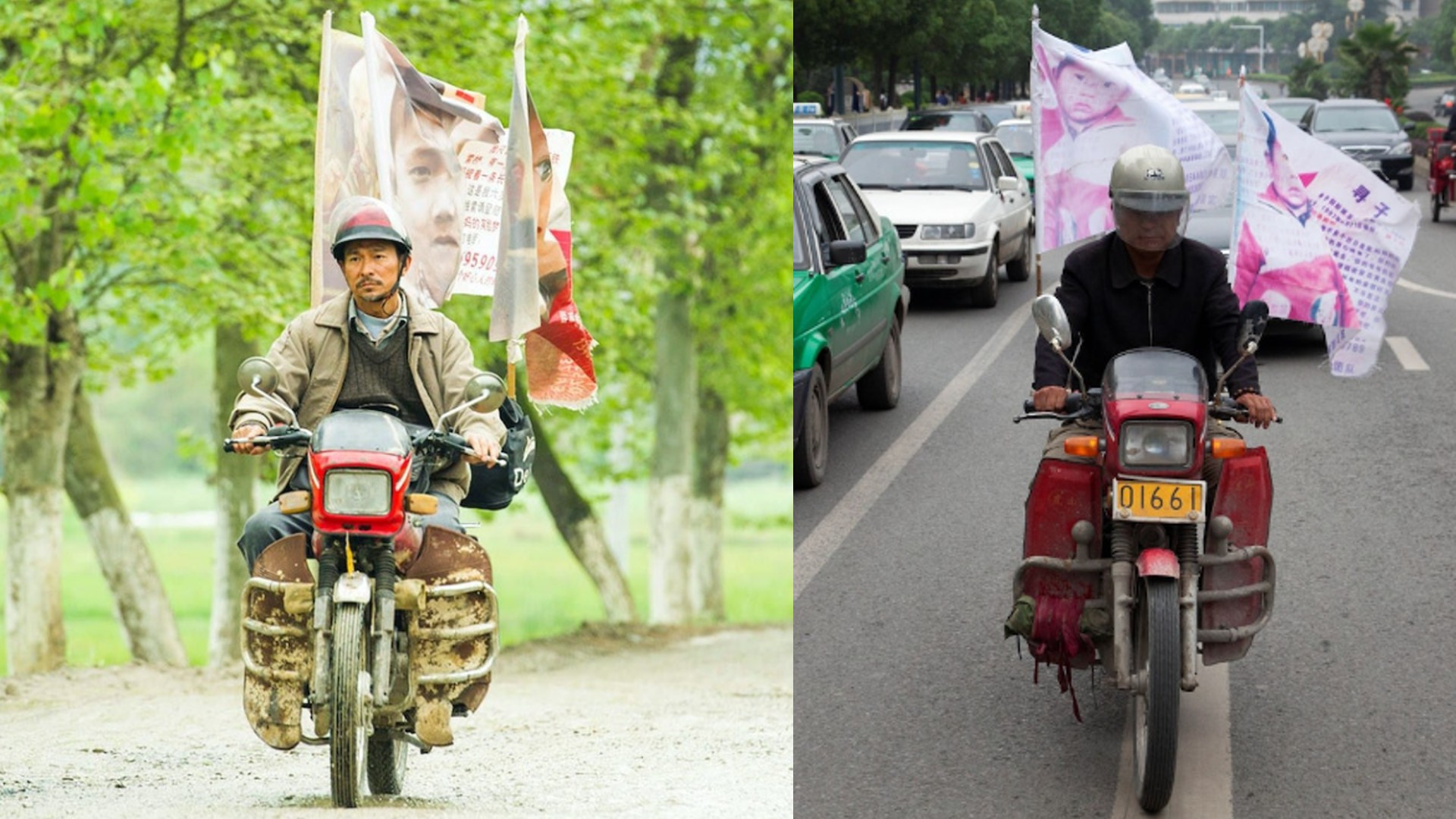 The movie depicted the first 15 years Gangtang spent on his motorbike in search of his son
His story brought plenty of attention to other similar cases in China
On March 19, Gangtang's son got married, and at the wedding ceremony, moving clips from Lost and Love were played on a big screen. 
Of course, Andy, who got acquainted with Gangtang during the filming of the movie, gave his blessings.
The Heavenly King, who did not go to the wedding, also got someone to present Gangtang with the driving license he used in the movie. 
"We know of the difficulties Guo da ge has been through, and this prop holds a lot of meaning for him. Today, I would like to give da ge  this present, and wish him a blissful and happy life in the coming days," Andy said in a message to Gangtang.
Gangtang received the meaningful gift from Andy on his son's big day
Apart from their friends and family members, the Guos were also joined at the wedding by other parents who had been through the same ordeal as Gangtang. 
During the ceremony, Gangtang looked back on the time he travelled 400,000km around China, changing over 10 motorbikes in the process, with the sole goal of finding his son.
"The whole tough process [of looking for him] was worth it. Today, everything is perfect," he said.
The reunited Guo family celebrated the special occasion together
His years of searching finally came to a close, with a very sweet ending to boot
Photos: HK01, Chinapress, Weibo