Andy Lau Used His Connections To Secure A Coffin For His Godpa Who Died From COVID-19 As Death Toll In HK Rises
There's now reportedly a shortage of coffins in Hongkong and his late 95-year-old godpa's family had trouble procuring one.
On March 17, Andy Lau's godpa, Liu Shanben, who wasn't in showbiz, passed away at age of 95 from COVID-19.

Andy, 60, got to know Liu through the latter's wife, actress Pau Hiu-Wah, and daughter Alice Lau, 52, who is also an actress, and he quickly developed a close bond with the family.

According to reports, Liu had been undergoing kidney dialysis the past two years, and his health deteriorated badly over the last few months.

Unfortunately, Liu caught COVID-19 during the recent surge of cases in Hongkong and he eventually succumbed to the virus.

Due to rising COVID-related deaths and strict pandemic regulations in Hongkong, Liu's family was left helpless when it came to procuring a coffin.

Doctors also deemed Liu's corpse as 'still infectious' and so he was denied proper funeral rites for fear of the virus spreading further.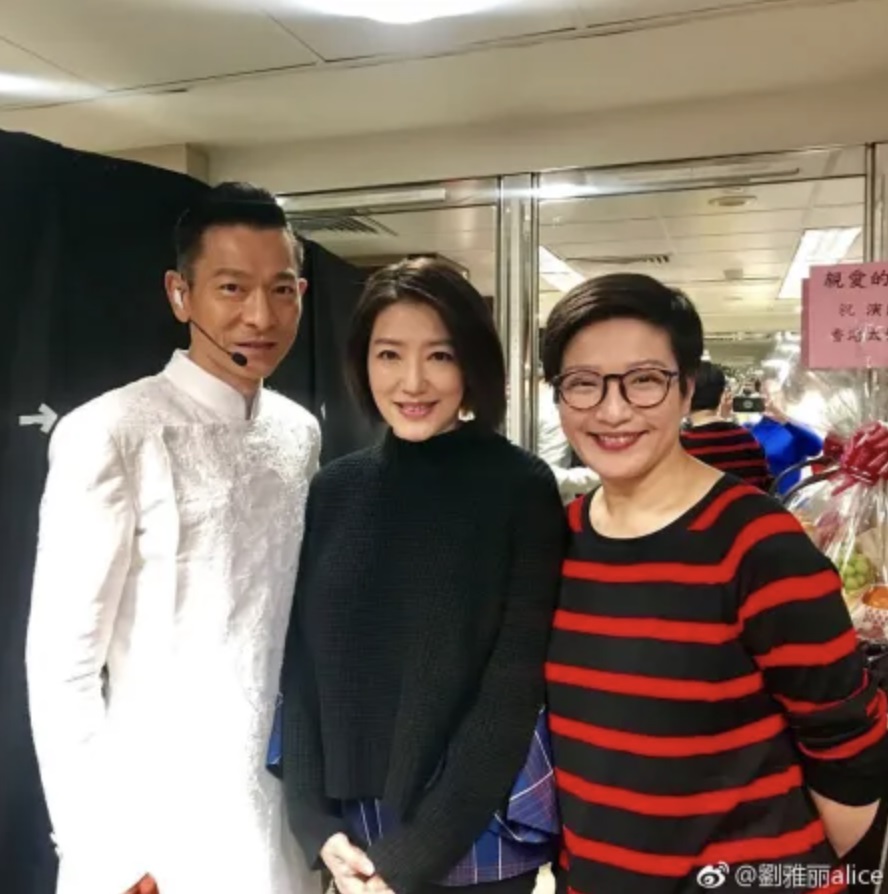 Andy Lau with Liu's daughter, Alice Lau
Thankfully, Andy came through for the family. The Heavenly King was said to have made some calls and he quickly found a coffin for his godfather.

"We heard that there was a shortage of coffins due to the surge of deaths caused by the pandemic and that they might have to 'stack [the] bodies'. Fortunately, we were able to receive help from Andy and I was able to give my father a proper send off," said an appreciative Alice.

Alice also expressed her immense gratitude to Andy. She revealed that he often visited her late father after he fell ill and that she could always count on him to offer help.

Photos: Alice Lau/ Weibo, ETtoday