Andy Lau's 10-Year-Old Daughter Hanna Has Inherited Her Parents' Good Looks, Say Netizens
Some even think that she will grow up to become a model like her mum, Carol Chu. 
It is a known fact that Heavenly King Andy Lau, 61, is fiercely private about his personal life.
After all, the star managed to keep his relationship with Malaysian former model Carol Chu, 56, a secret for almost 20 years before they eventually tied the knot in a hush-hush ceremony in Las Vegas in 2008.
Andy is equally protective of his 10-year-old daughter, Hanna. Fans only got the first glimpse of Hanna when she was three years old when a Hong Kong magazine photographed her at a park in Beijing in 2015.
Here's little Hanna a few years ago.
Following that, there have only been a few rare occasions where Hanna was sighted out and about with Carol, along with a bevy of bodyguards and nannies.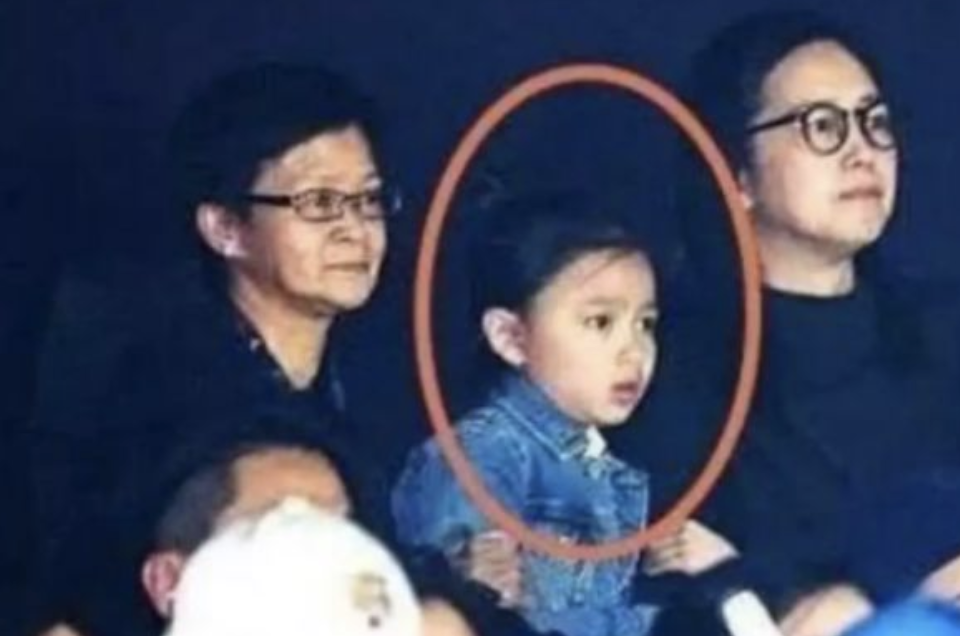 Hanna at seven years old.
Netizens have been super on the ball when it comes to looking for recent pics of Hanna.
When the tween was photographed visiting Disneyland with her mum last year, fans of the Heavenly King were surprised to see how tall she has grown.
The most recent pic of Hanna at Disneyland last year.
Andy's fans think Hanna will "grow up to be super tall"
They commented that they're certain that Hanna will grow up to become a "long-legged beauty", and could very well become a model just like her mum. 
Although she is often seen in a mask, many have taken to social media sites to say that she has inherited her parents' good looks. Some even think that she "looks prettier than Carol".
Others also think Hanna already "exudes elegance" despite her young age.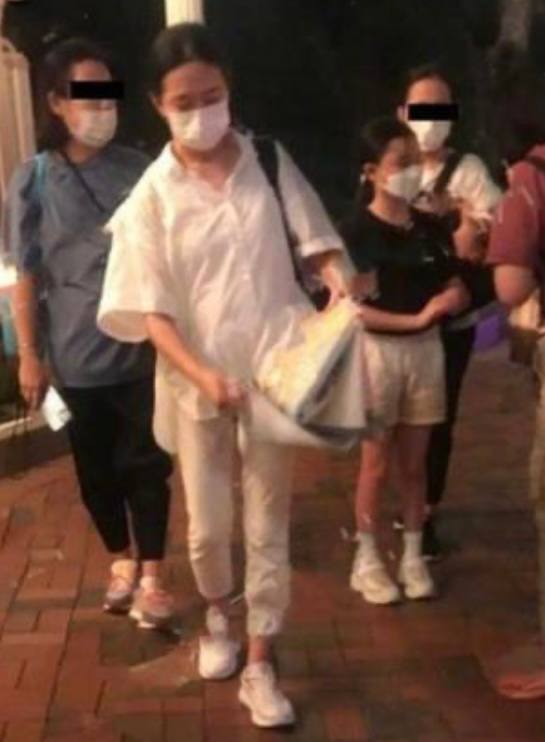 Hanna was dressed in a black tee and white shorts, while Carol was dressed in an all-white outfit for their Disneyland outing.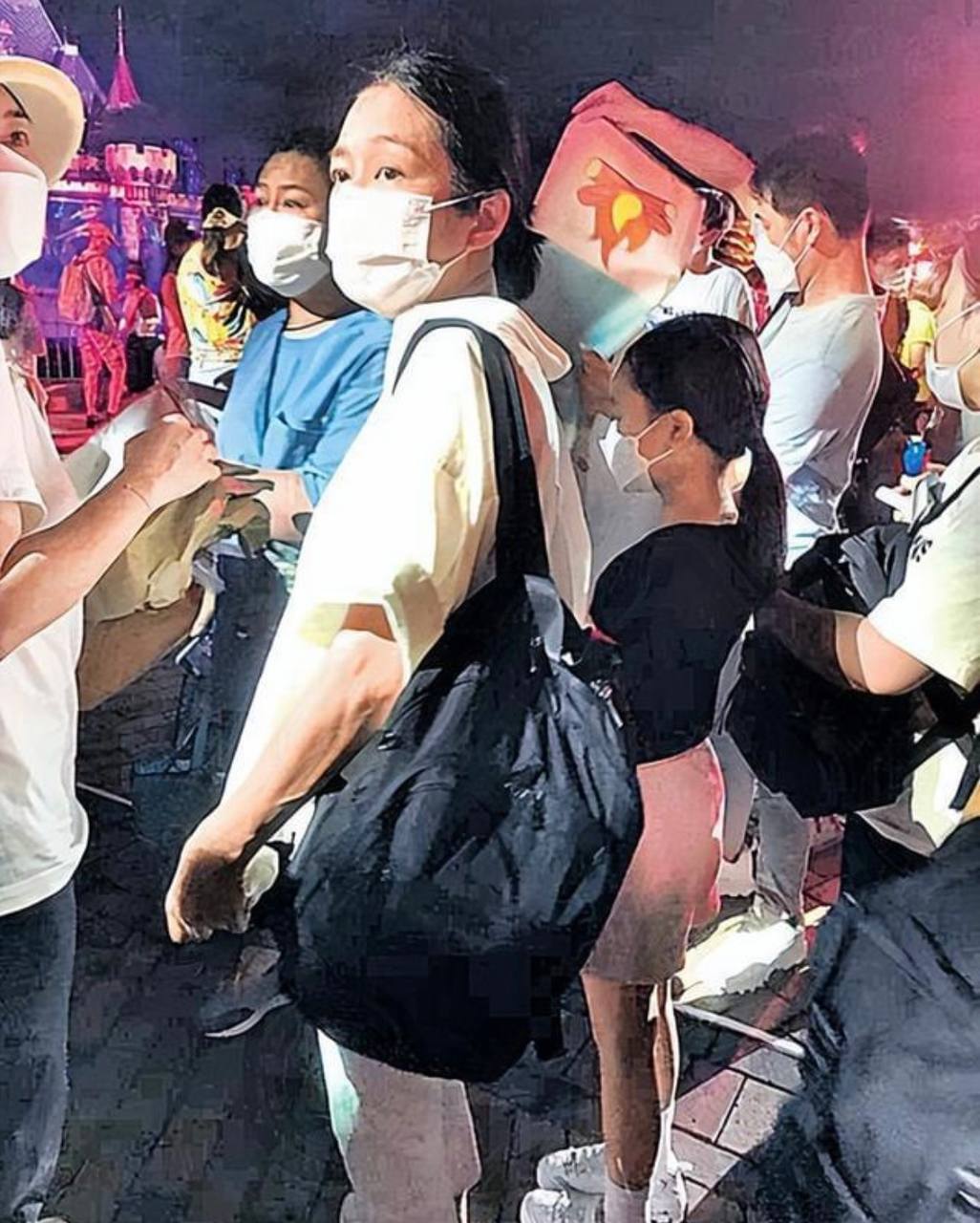 The photo that got netizens gushing over 10-year-old Hanna's height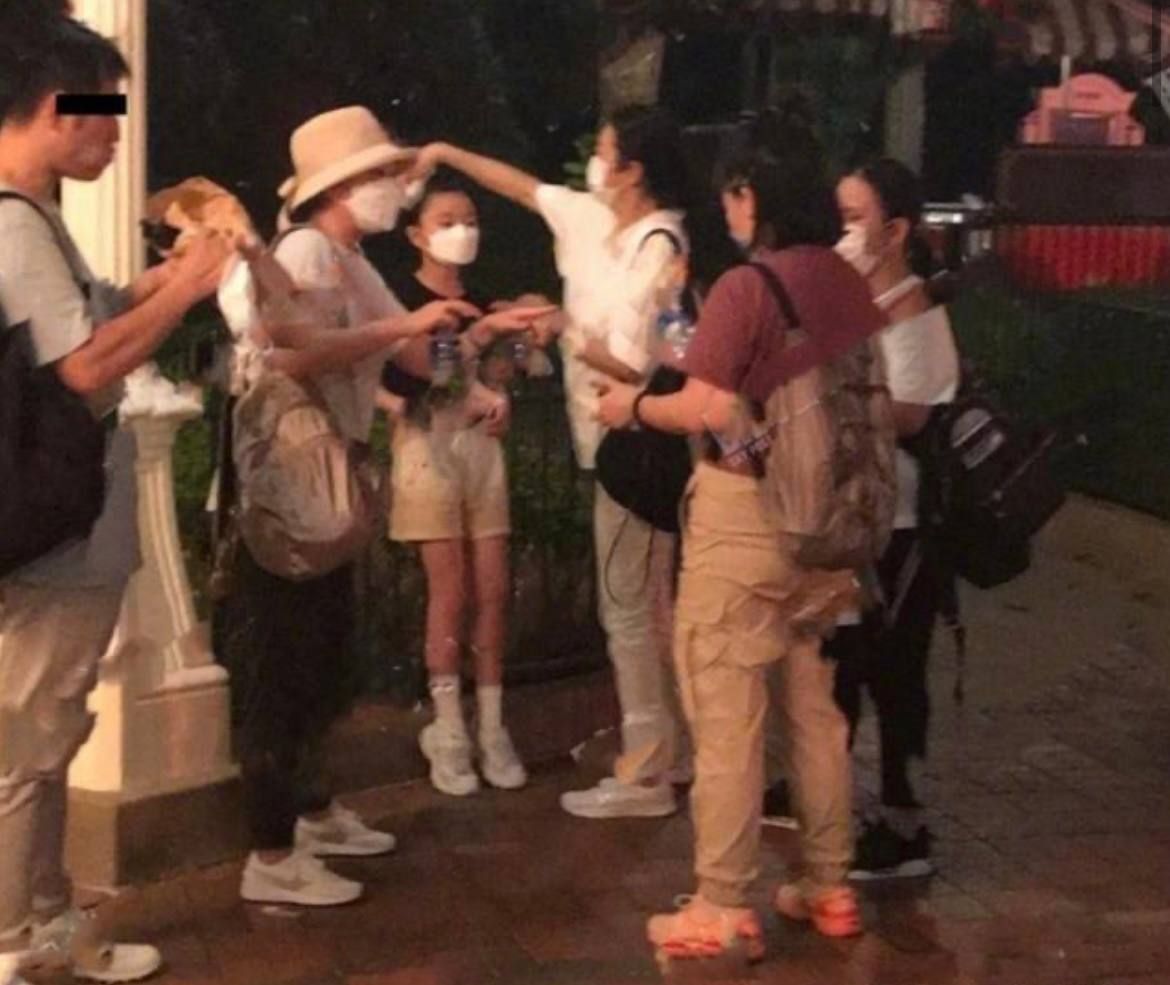 Some think that Hanna will grow up to be even prettier than Carol in her youth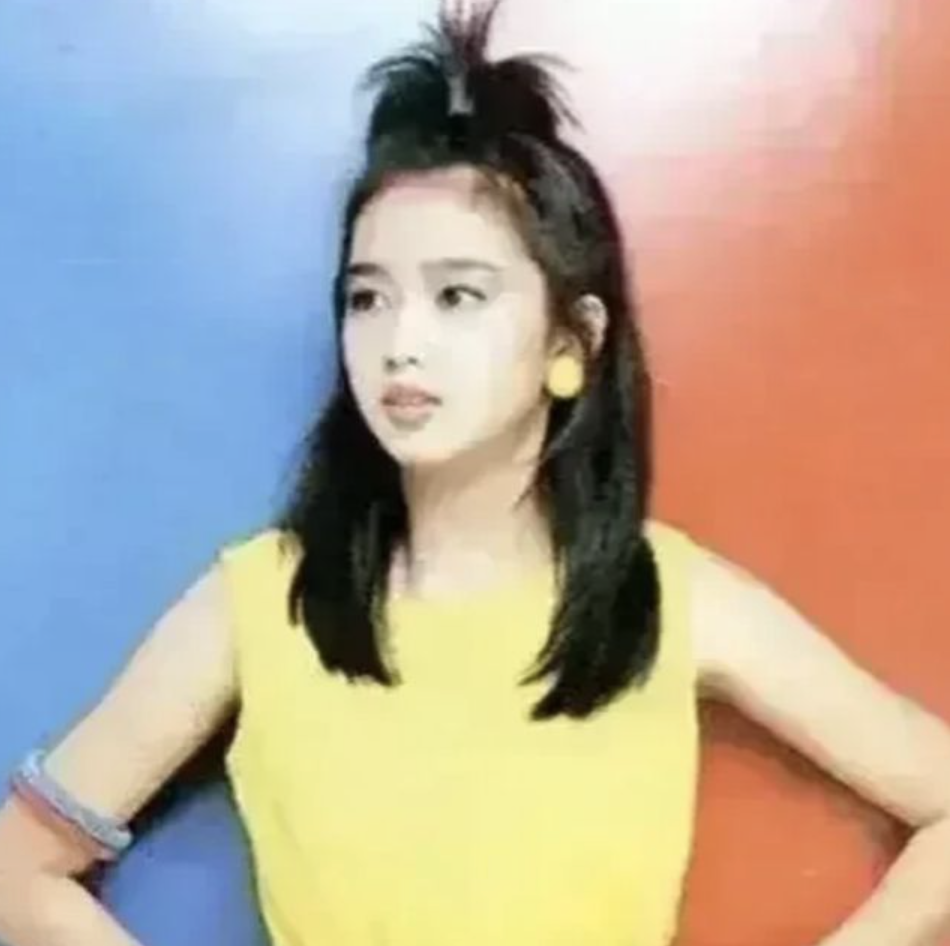 And here's what Carol used to look like during her modelling days
What do you think?
Photos: funs721.com, 163.com, Sina