Andy Lau's Wife Used Sheets Of Paper To Chope Spot To Catch Fireworks With Daughter At HK Disneyland
Her bodyguard had to keep an eye on the spot while she and 10-year-old Hanna grabbed dinner.
It's the summer holidays in Hongkong and Heavenly King Andy Lau's 10-year-old daughter Hanna was spotted enjoying a day out with her mum, former Malaysian beauty queen Carol Chu, 56, at Hongkong Disneyland earlier this week.
Though mother and daughter were casually dressed and tried to appear low-key, they caused quite a stir when they arrived at the theme park at around 4pm with a bevy of bodyguards and helpers in tow.
According to reports, the weather was a scorching 35°C that day and their staff were seen holding umbrellas to shade them from the sun.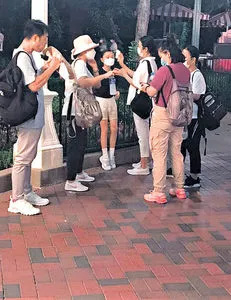 Too hot!
Carol also came well prepared. She was seen taking out sheets of paper and laying them on the ground to chope a prime spot to catch the fireworks display later at night.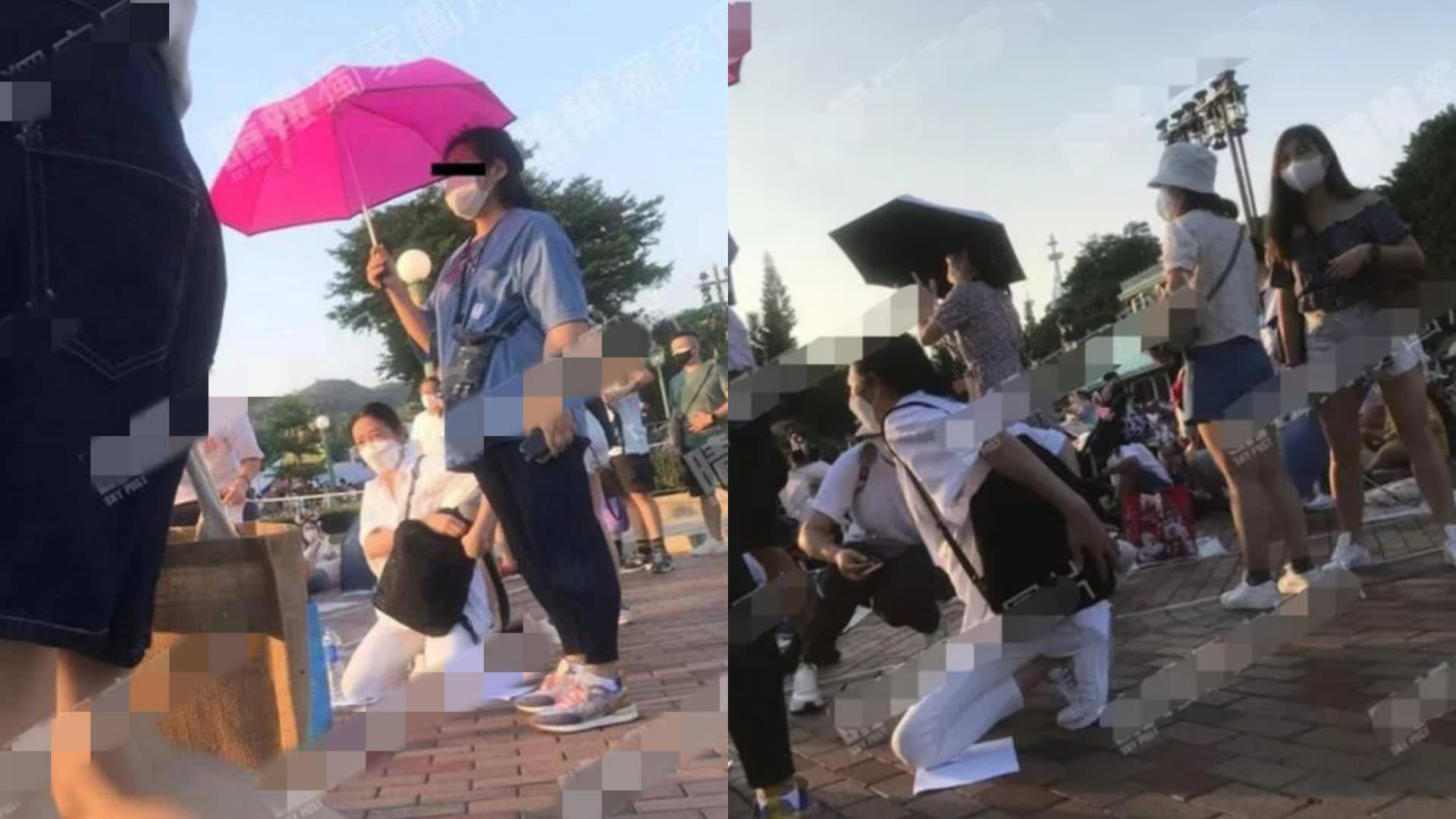 Good spot must chope
After hanging around to watch a song and dance performance, Carol and her entourage made their way to a nearby restaurant for dinner, leaving one of their bodyguards there to keep an eye on their spot.
According to sources, they returned to their spot at around 8.30pm to catch the fireworks and Hanna was thrilled with the display.
Netizens who saw the pair also noted that Hanna was very well-behaved and stayed close to her mum at all times.

She had appeared to have grown a lot taller and is now up until her mum's shoulders.
Hanna's fast catching up to mummy
Photos: 
刘德华全球歌迷影迷会/Weibo, U-Lifestyle
Photos: Sinchew Daily