Asia Grand Restaurant Reopens At Five-Star Hotel; Peking Duck Deal Now $58, Up From $48
The Cantonese eatery closed its Odeon Towers restaurant earlier this year, to the dismay of its loyal fans. It has now found a new home in Fairmont Singapore — but expect a "10 to 20 percent" increase in prices, including its ongoing Peking duck promo.
Fans of well-loved Cantonese diner Asia Grand Restaurant can now heave a sigh of relief: its closure earlier in February was only temporary. The eatery has just reopened with a spanking new 230-seater space in five-star hotel, Fairmont Singapore. It's a short walk away from its former 350-seat premises at Odeon Towers in City Hall, where the eatery spent 15 years before shutting down to make way for the commercial building's upcoming renovations.
If your inner kiasu Singaporean is urging you to make a booking now, be forewarned: Asia Grand Restaurant is still in its soft-launch phase, with partial renovations underway. As such, it is only operating at half its seating capacity and certain dishes may be in limited stock – including its popular Peking duck deal, now available at $58 a bird instead of the previous $48.
No part of this story or photos can be reproduced without permission from 8days.sg.
Long history tracing back to the '80s
This is the second time the popular eatery has had to relocate due to building redevelopment. Before settling down in Odeon Towers (above) in 2007, it was situated in now-demolished Hotel Asia on Scotts Road.
It was founded in the '80s by native Hong Kongers Andy Chau, Jacky Ma and Danny Sin (who all live in Singapore now) as Tsui Hang Village Singapore, a local outpost of Hong Kong restaurant chain Tsui Hang Village.
The restaurant only became known as Asia Grand in 2004 when the trio rebranded the establishment after breaking away from the HK chain. The same towkays still run the eatery today.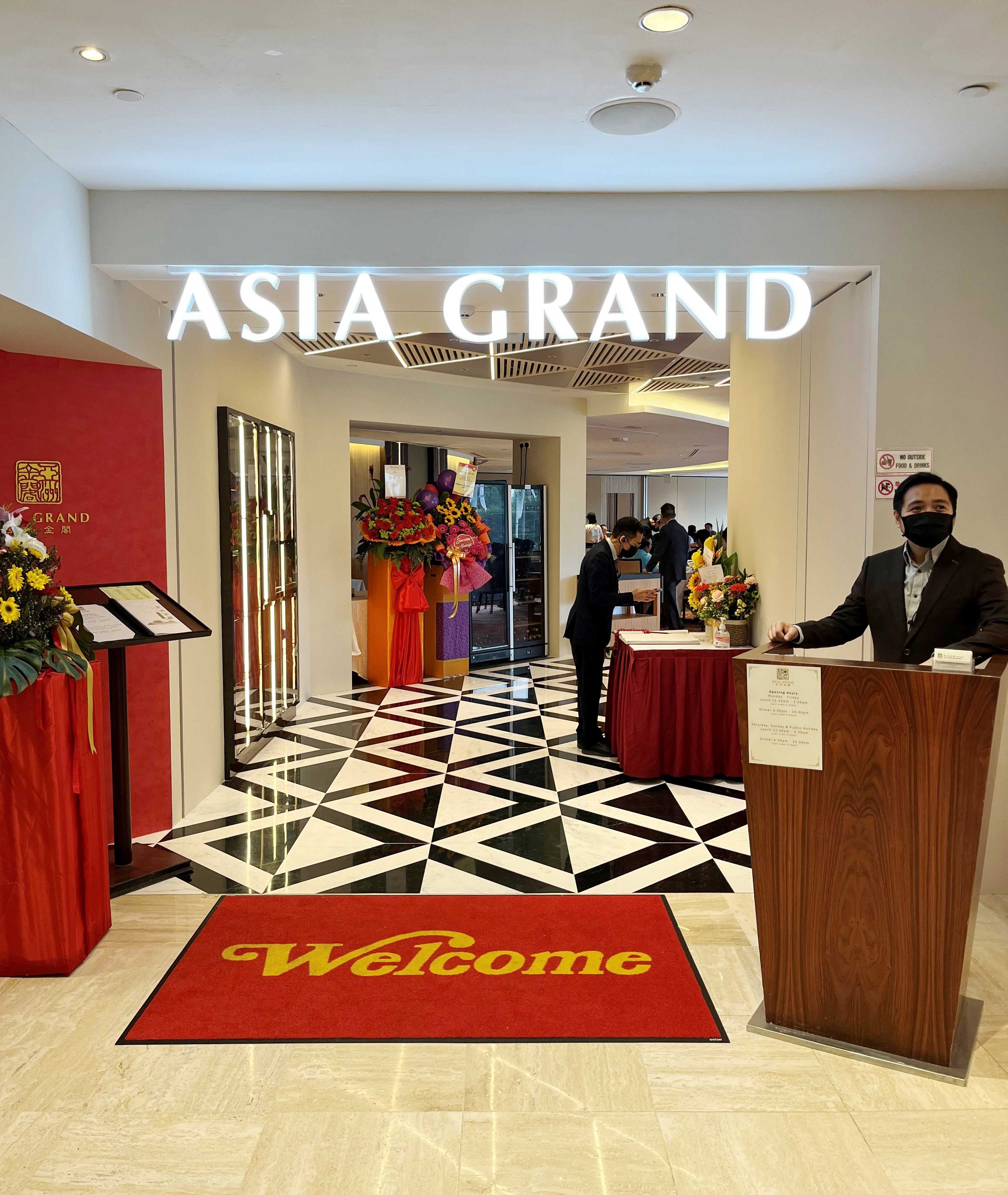 New location "fits criteria we were looking for"
Asia Grand replaces modern Chinese joint House of Wei on the third floor of Fairmont Singapore hotel. "It took quite a while to find a place that managed to fit all the criteria we were looking for", says the restaurant's media rep. "It's only a short walk from our old location, so all of our old customers can easily return. Parking is easy, with ample parking lots at Raffles City shopping mall. Plus, the view is good – you get to see Marina Bay Sands and the Esplanade." 
Regulars can expect "a lot of familiar faces" at the restaurant, as most of the original kitchen crew (including the head chef) and wait staff – who were let go when the Odeon Towers eatery closed – were brought back into the fold again once the bosses managed to secure a new space.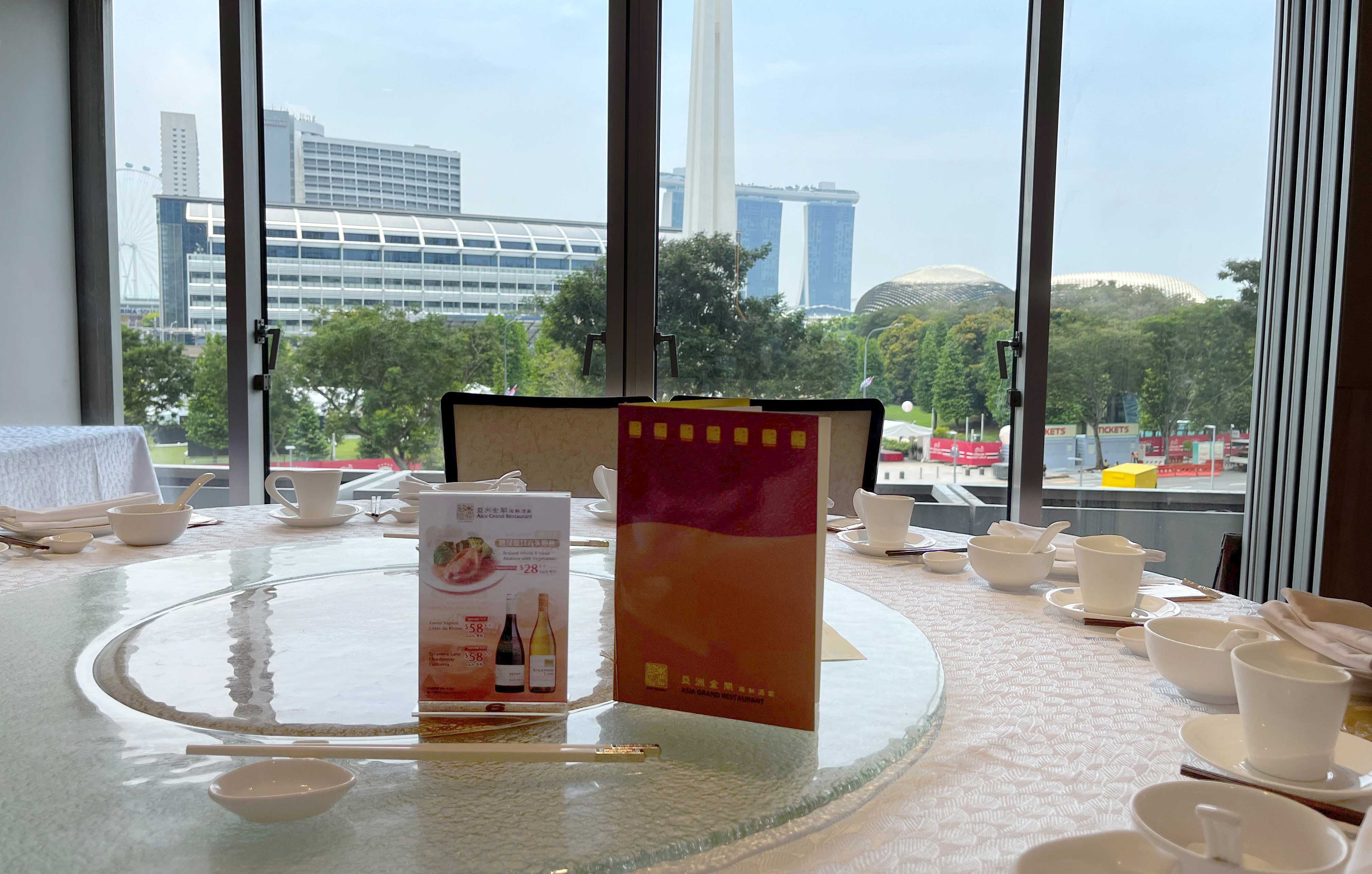 And though there are less seats at the Fairmont locale, it has a larger kitchen. "We want to explore opportunities with Fairmont hotel for [supplying food to] banquets — this bigger kitchen gives us the capacity to do so," says the rep. 
However, he adds that renovation delays plague the otherwise happy reopening. "The frontage is not ready, many items have not arrived and there are a lot of things left to do. We haven't relocated for a long time, so that might be one reason why [everything is moving slowly]," he laughs, declining to share how much was spent on the move.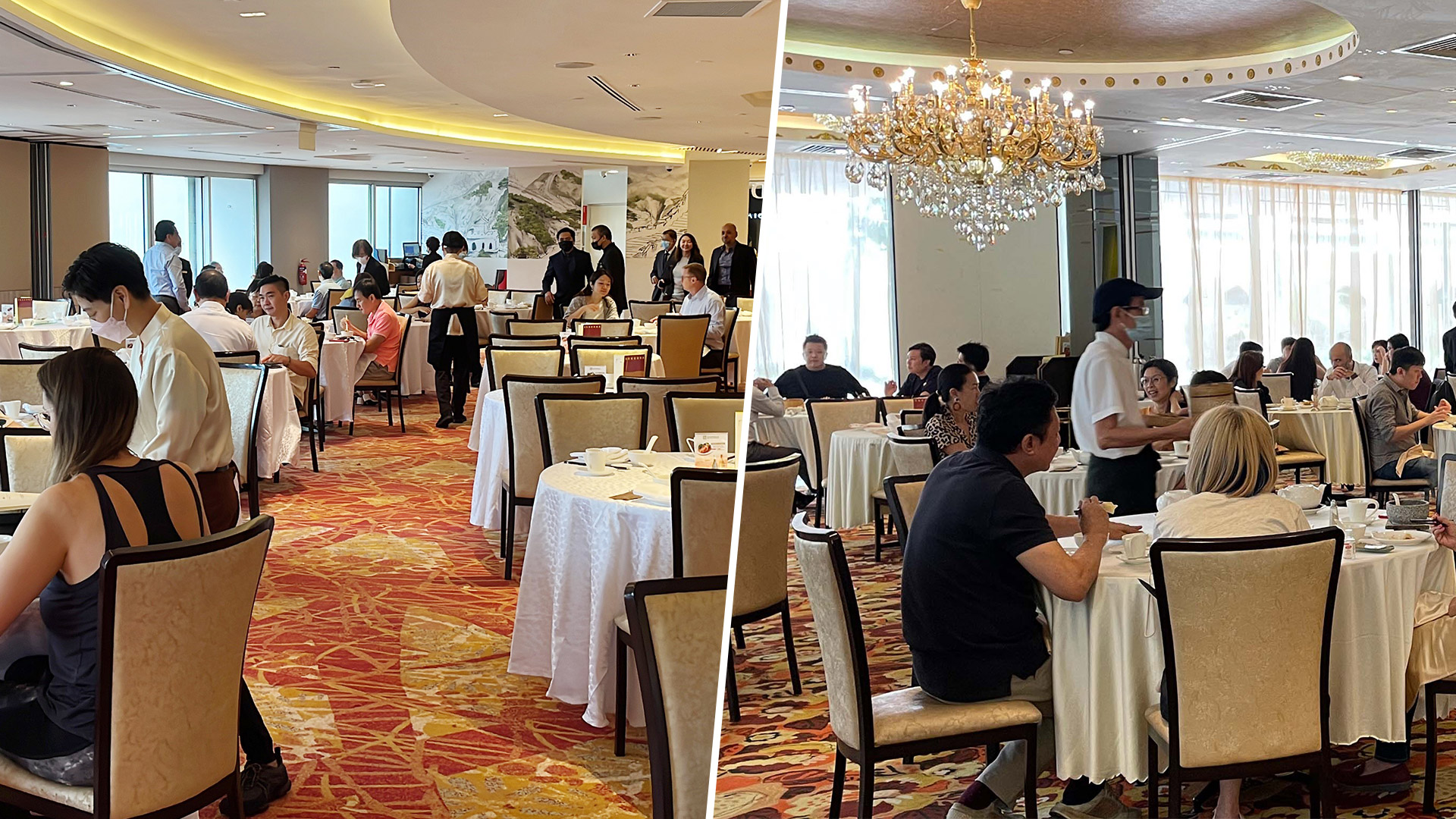 The look
Though the restaurant's new entrance boasts modern touches like geometric black-and-white tiling, the main dining room (left) has a classic Chinese restaurant decor similar to their Odeon Tower premises (right), sans the fancy chandelier and higher ceilings. There are also seven private rooms (of which only two are currently available for use) that seat up to 12 each – compared to nine private rooms at their previous address.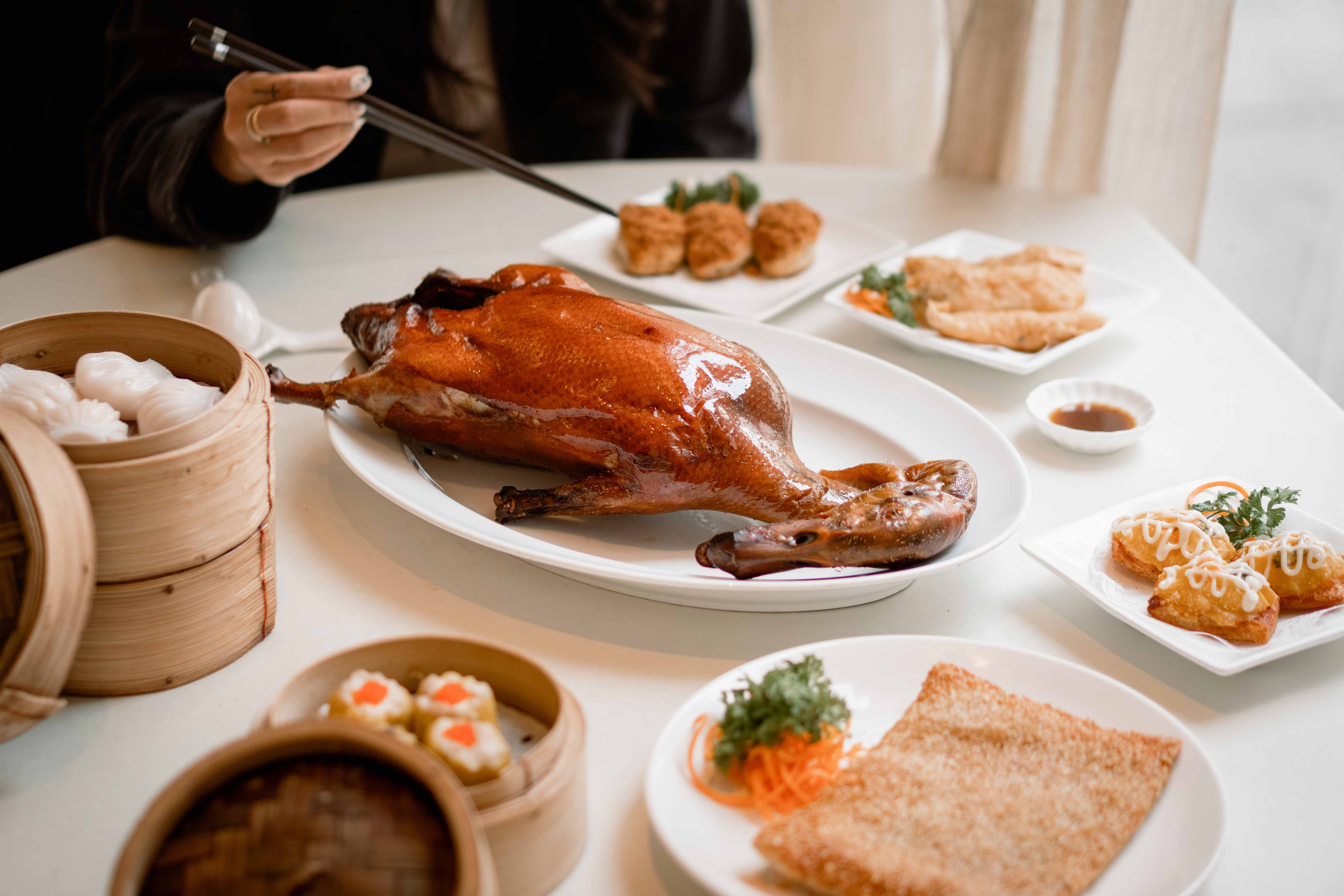 Prices about "10 to 20 percent" higher now
Prices are on average "10 to 20 percent" higher after the move, accounting for "inflation and increasing cost of manpower". And we're guessing rent for the fancier new digs is steeper, too. Expect classic Cantonese fare here, including dim sum like Steamed BBQ Pork Bun ($7.80), Steamed Shrimp Dumpling "Har Kau" ($8.80), and Fried Carrot Cake with X.O Chilli Sauce ($15); plus signature roast meats such as the Cherry Wood Smoked Duck ($98 whole; $50 half) and Roast Crispy Chicken ($60 whole; $30 half). The usual double-boiled soups, stir-fried dishes and seafood are also served.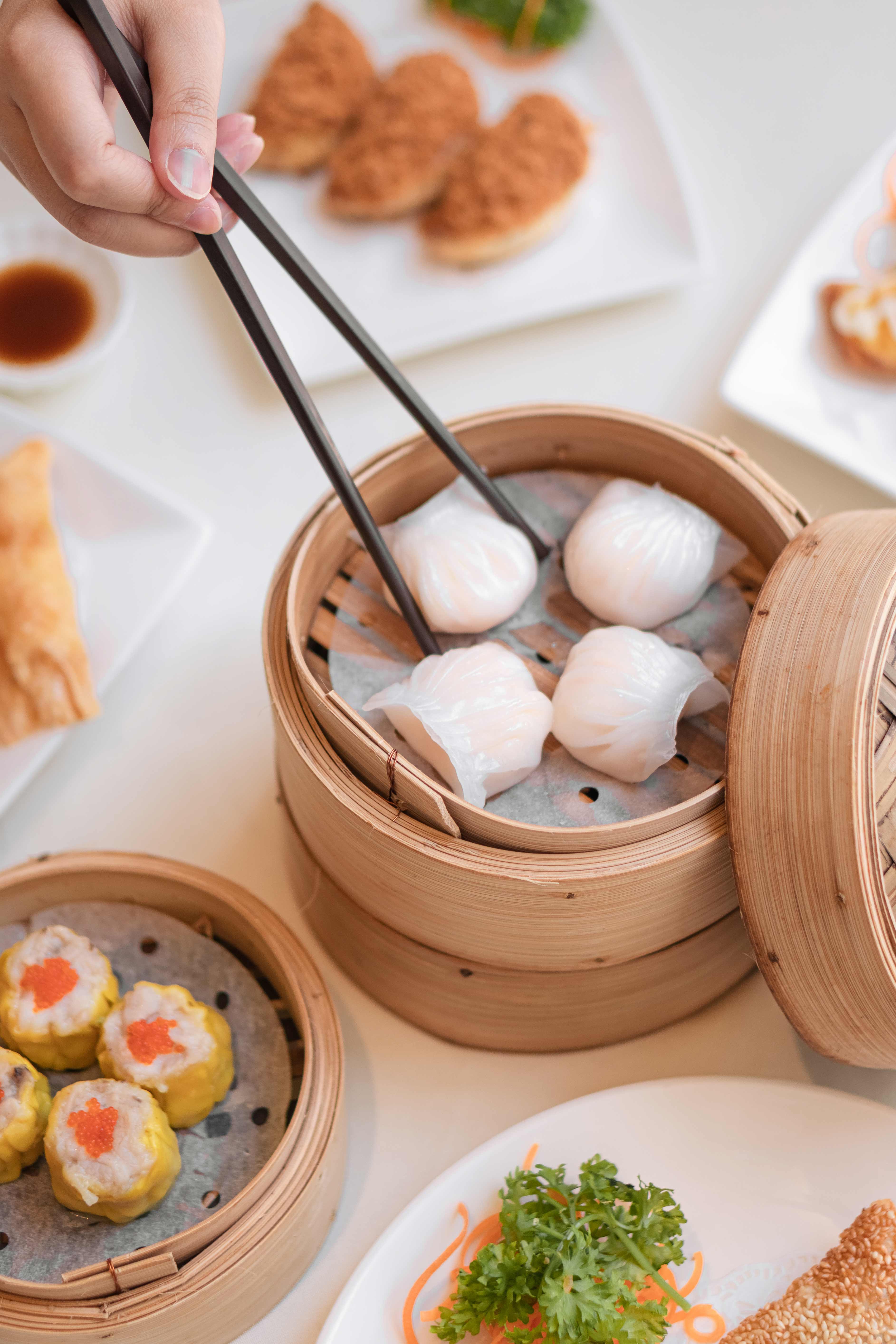 Set lunches range from $68 (if you're dining alone) to $568 for a party of five to six.
Famous $48 Peking duck deal now costs $58
The restaurant's popular whole Peking duck deal returns for dine-in guests during both lunch and dinner. Take note that
you only qualify for the discounted bird
after
a minimum spend of $100 – otherwise
, you'll have to fork out the usual price of $98
. The promo is limited t
o one order of duck
per table.
Booking via phone only
Asia Grand will launch officially "sometime in October or November" pending the completion of renovations. For now, walk-ins and phone reservations are accepted (no online reservations). But you might want to schedule your visit after the Formula One Singapore Grand Prix, to avoid the road closures and crazy crowds in the area.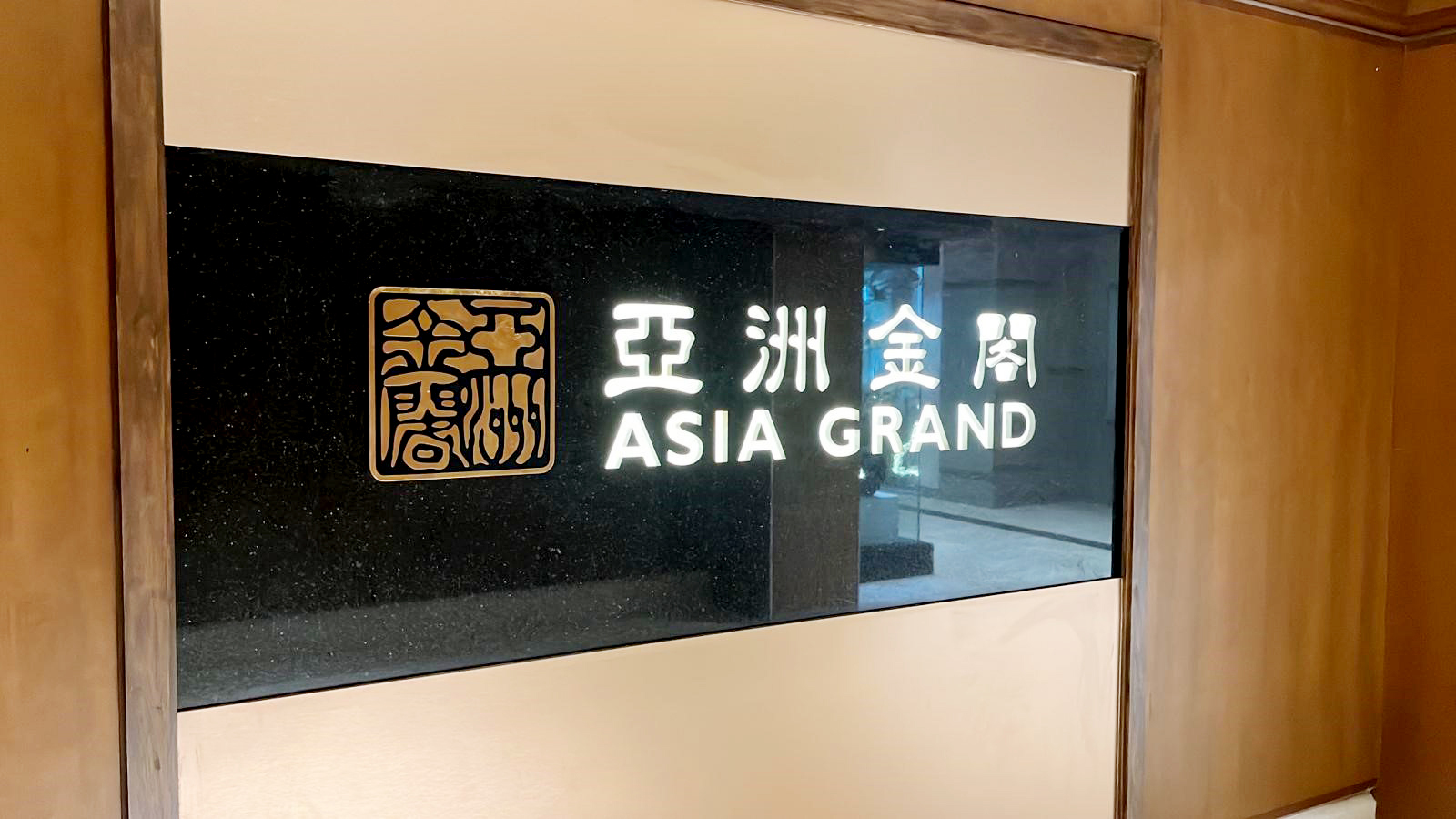 The details
Asia Grand Restaurant is at #03-22B, South Tower, Fairmont Singapore, 252 North Bridge Rd, S179103. Open weekdays 11.30am – 3pm; 6pm – 10pm; weekends 11am – 3pm & 6pm – 10pm. More info via website, Facebook & Instagram.
Photos: Asia Grand Restaurant
No part of this story or photos can be reproduced without permission from 8days.sg.