Ayden Sng found out a spirit would occasionally visit his house 'cos his 3 cats keep purring at the ceiling
The actor, who thought his house was haunted, had his fears realised when he met with a pet communicator on new Mediacorp series Celebrity Pet Talk.
Those of you who have pets would know how scary it is when they randomly start purring or barking at nothing.
It's why Mediacorp actor Ayden Sng, who has three cats, was worried that his house might be haunted.
But now, it looks like the 29-year-old star's fears have been confirmed, all thanks to pet communicator Pearlynn Siew and new Mediacorp series Celebrity Pet Talk.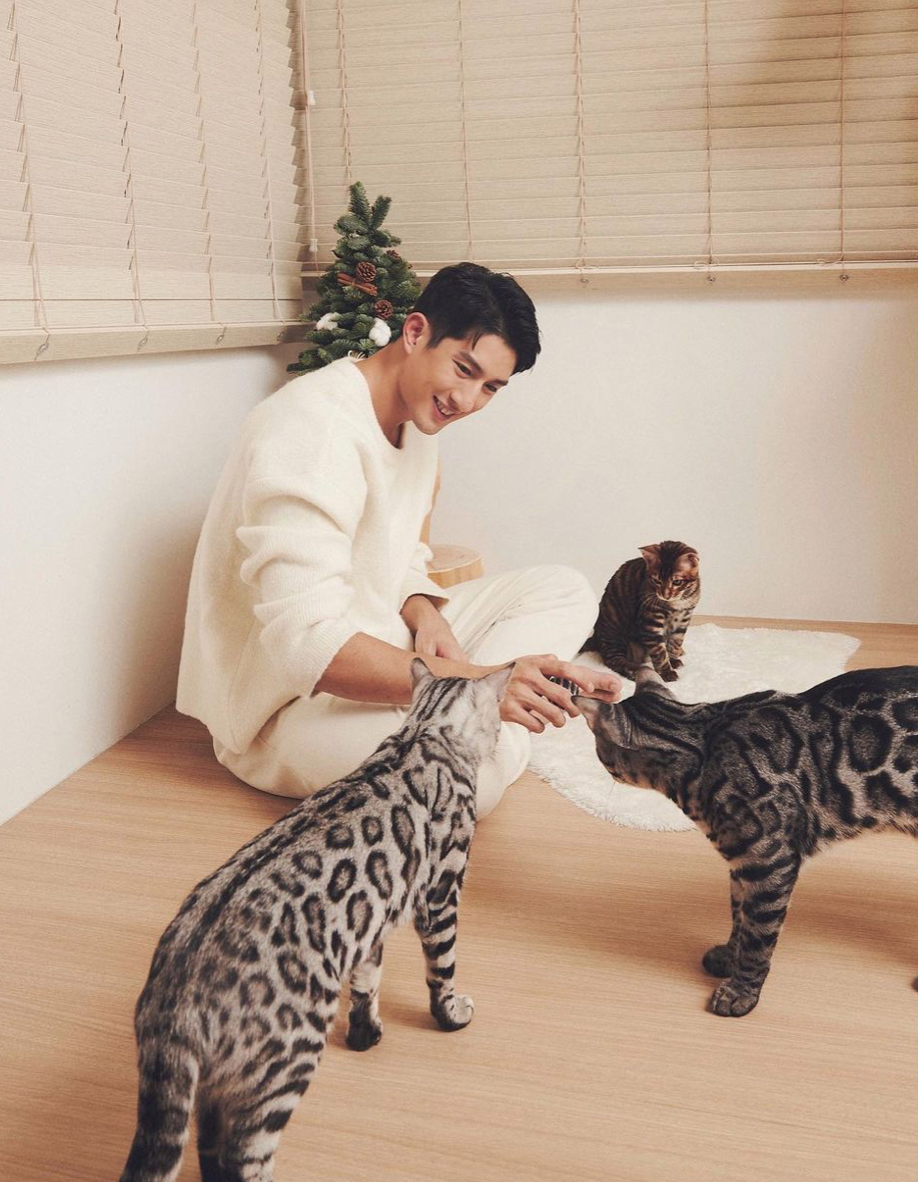 Ayden with his cats, (from left) Toro, Zoro and Goro
In a recent episode, Ayden took his one-year-old Silver Bengal, Toro, to visit Pearlyn. He has two other cats, Zoro and Goro, who are both Bengals as well. 
"They make me think my house is haunted," remarked Ayden.

The reason? "They always go up to the cat tree, look at the ceiling and meow," he said.
And according to Pearlyn, Ayden's intuition was spot on. 
"If anything, it's just the neighbour's house above that has a spirit popping in on and off," said Pearlyn. 
Ayden's response, as you can imagine, was: "What?! There's a spirit popping up and down?!"
But at least Pearlyn went on to assure Ayden that the special "friend" does not actually stay in his house...?
"It's nothing more than that. It's not in your house and it doesn't happen very often," said Pearlyn. "[Your cats] Are just [wondering]: "Where are you from?" and "Who are you?" she added.  
Well, now that the cat's out of the bag, we're not sure how Ayden's gonna feel every time Toro, Zoro and Goro start purring at the ceiling again...
Photos: Ayden Sng/Instagram, Celebrity Pet Talk/Youtube
Catch Ayden and Toro on Celebrity Pet Talk below: