Ayden Sng Names Elon Musk As His Idol, Christopher Lee Says He's "Never Heard Of Him"
That's not the only surprise in the latest episode of Dishing with Chris Lee.
In the latest episode of Dishing With Chris Lee, host Christopher Lee welcomed some, for the lack of a better term, fresh blood into his Pulau Ubin kitchen.
Arriving alongside My Star Bride stars Xu Bin, 33, and Chantalle Ng, 26, was Ayden Sng, 28, who got seasick on the boat ride there.

Good thing Ayden, who stars in new Mediacorp drama The Unbreakable Bond with Chantalle, recovered fast and in time to dig into the special meal Chris prepared for them: scallion oil noodles and pan-fried prawns.

Turns out Ayden and Chantalle have very specific dietary preferences — Chantalle adheres to a pescatarian diet while Ayden doesn't take chilli.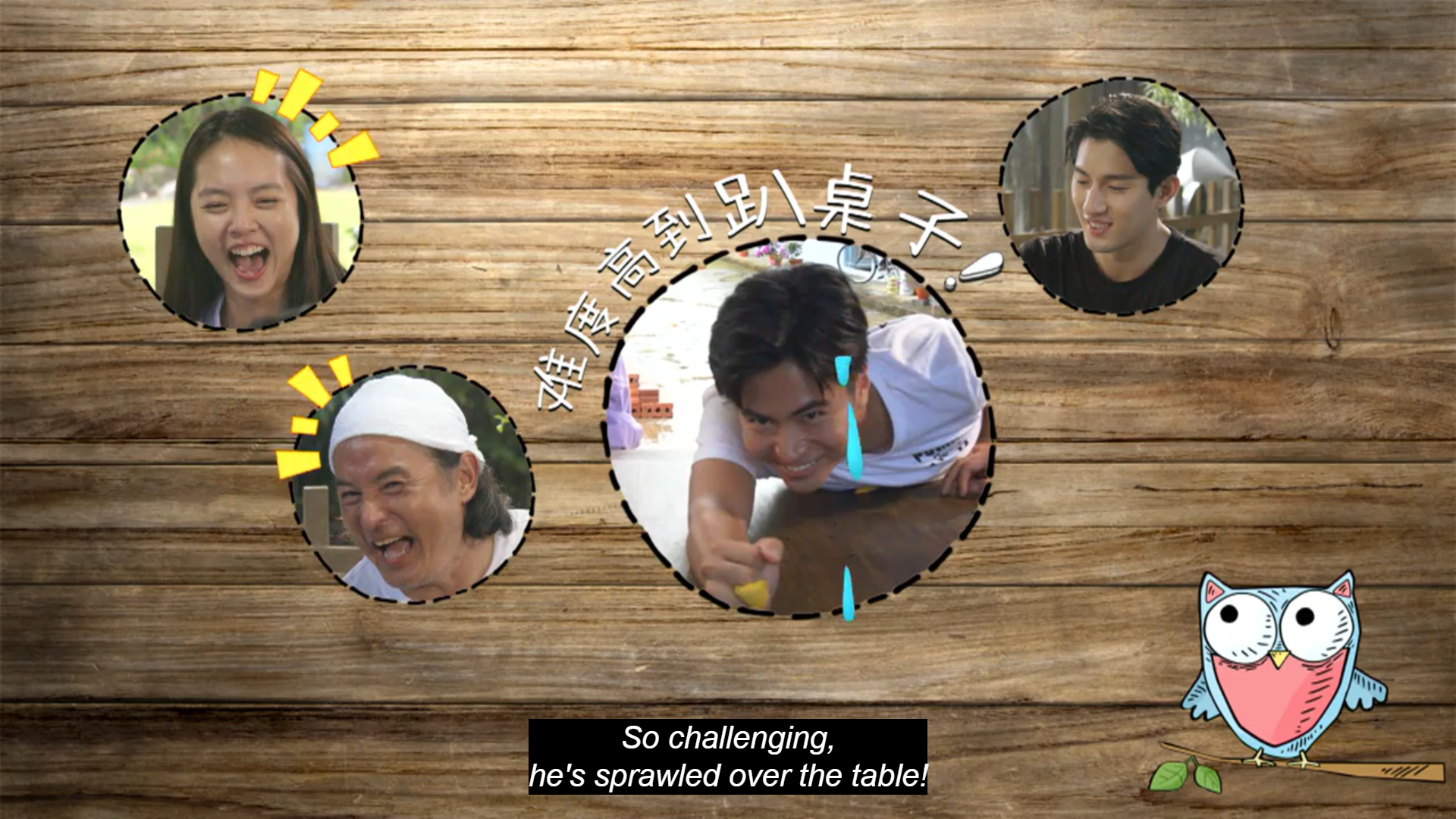 Five stones was a game Chris enjoyed during his childhood
Apart from getting some really useful industry advice from Chris, the stars also waxed lyrical about the games they played when they were younger. 
Xu Bin, who moved to Singapore from Fuzhou, China when he was 11, said, "Marbles. Sparklers, we used to have sparkler battles. And we'd climb up high, maybe onto a tree to catch cicadas, but there aren't really cicadas in Singapore."
This got Chris, who grew up in Malacca, all excited and he went on to share that he loved playing hide-and-seek and climbing trees at night with his friends in his kampung.

However, there was a night when one of his friends "ran out of the darkness" with a broken finger. Chris said it "scared him to death", drawing peals of laughter from his young colleagues.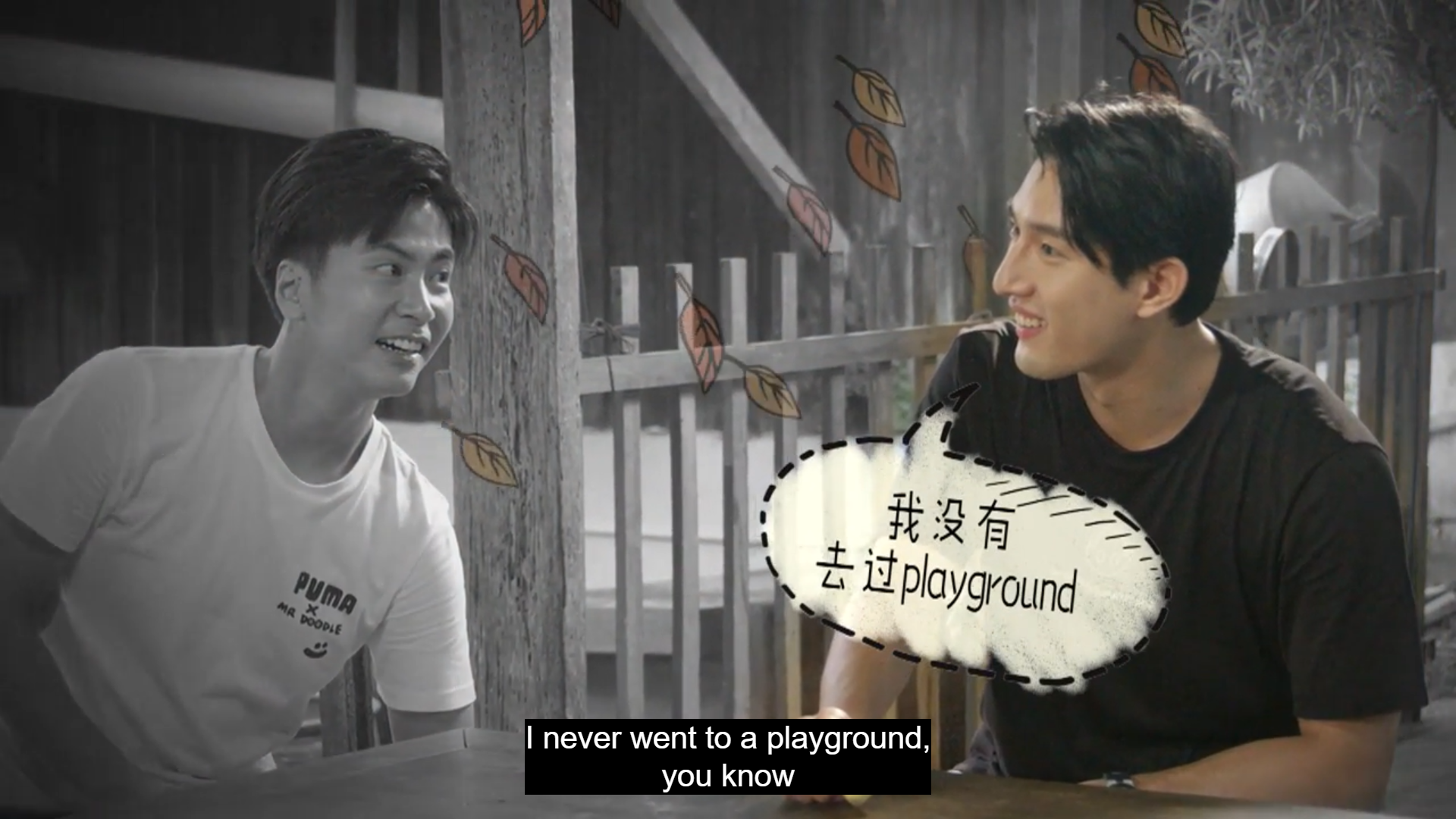 Ayden has never been to a playground?!
Then we have Ayden, who, well, didn't have the same childhood experiences as the rest. 
"I never really played games when I was little," said Ayden. 
"I was a nerd as a kid and didn't have many friends, so usually I'd just be home watching TV," he continued. 
Cue a montage of Ayden struggling to relate to Xu Bin and Chantalle's stories from their playful childhood years. 
When Chantalle fondly recalled playing catching with her friends at playgrounds when she was younger, Ayden surprised everyone by saying: "You know, I've never been to a playground." 

His statement drew pitiful looks from the rest, and an "Oh no" from Chantalle. 
Yeah, we hear you girl. 
The group ended the day by playing an old-school eraser spinning game
When Chris asked the trio about who their idols are and who they wanted to be like in the future, Xu Bin appeared to miss the point of him question when he said he wanted to achieve his career goals before focusing his attention on his family.
Chantalle, following Xu Bin's lead, said she wanted to save up money to travel the world. 
Ayden was the only one who fully understood the question, though he managed to confuse Chris all the same.

He named Elon Musk as one of the people he idolises the most, and as he started to explain how the entrepreneur has contributed to the world's advancement, Chris interrupted him, clearly befuddled by whatever Ayden was talking about. 
"Who is that again?" Chris asked.
After being told by Chantalle and Ayden that Elon Musk is the CEO of Tesla and the richest man in the world, all Chris said was: "[I've] never heard of him. I'd never think of people like that."
Watch the full episode below to find out more about what Chris and his guests talked about, and how Chantalle once played a prank on Chris when she was younger.

You can also watch the show on meWATCH here.