Barbie Hsu And DJ Koo's Wedding Photos Revealed — And There Were No Typical Wedding Rings And Outfits In Sight
Can you spot their very special wedding bands?
It's been nearly four months since Taiwanese actress Barbie Hsu, 45, married Korean singer DJ Koo, 52, her ex-boyfriend from 20 years ago, and pictures of their wedding have finally surfaced.
The 52-year-old DJ Koo recently revealed their wedding photos on tvN variety show You Quiz On The Block on Wednesday (June 22).
That same night, Barbie's sister Dee Hsu's make-up artist also shared pictures of their wedding banquet in Taiwan on her Instagram.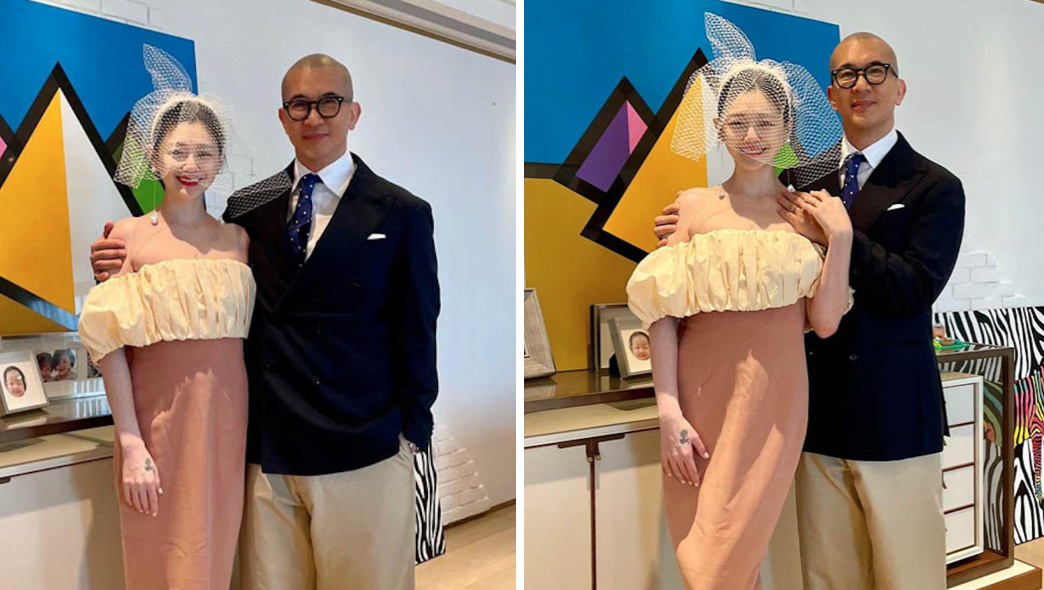 Not your typical wedding photos, but they still look amazing
On Wednesday (June 22), a preview of an episode of You Quiz on the Block, hosted by the DJ Koo's good pal Yoo Jae-suk and Jo Se-ho, the star not only revealed old pictures of the couple from 1999 back when they were first dating. He also proudly shared something we've all been waiting for: their recent wedding photos. 
And these aren't your typical wedding photos and get-ups. The blissful bride, who was pictured in two outfits, eschewed conventional white wedding gowns and long veils. In one photo, Barbie opted for an off-shoulder cocktail dress in neutral colours, and accessorised with a short veil. Another photo showed Barbie clad in a black-and-white gown. 
Meanwhile DJ Koo wore a black suit with a blue polka-dotted tie.
Can you spot their wedding "rings"?
Even their wedding rings are unconventional. The Korean star shared a photo of the couple's wedding "rings", which turned out to be tattoos on their ring fingers.
DJ Koo couldn't help but gush about married life on the show, and said: "Thank you, for accepting me after 20 years. For the rest of our lives together, our days will be happy and healthy. I will be by your side, protecting you, loving you, cherishing you. I love you, Barbie."
"I'm the happiest person in the world!" he exclaimed.
In response, host Yoo Jae-suk quipped: "I didn't expect hyung to say such a thing." [Hyung is Korean for older brother.]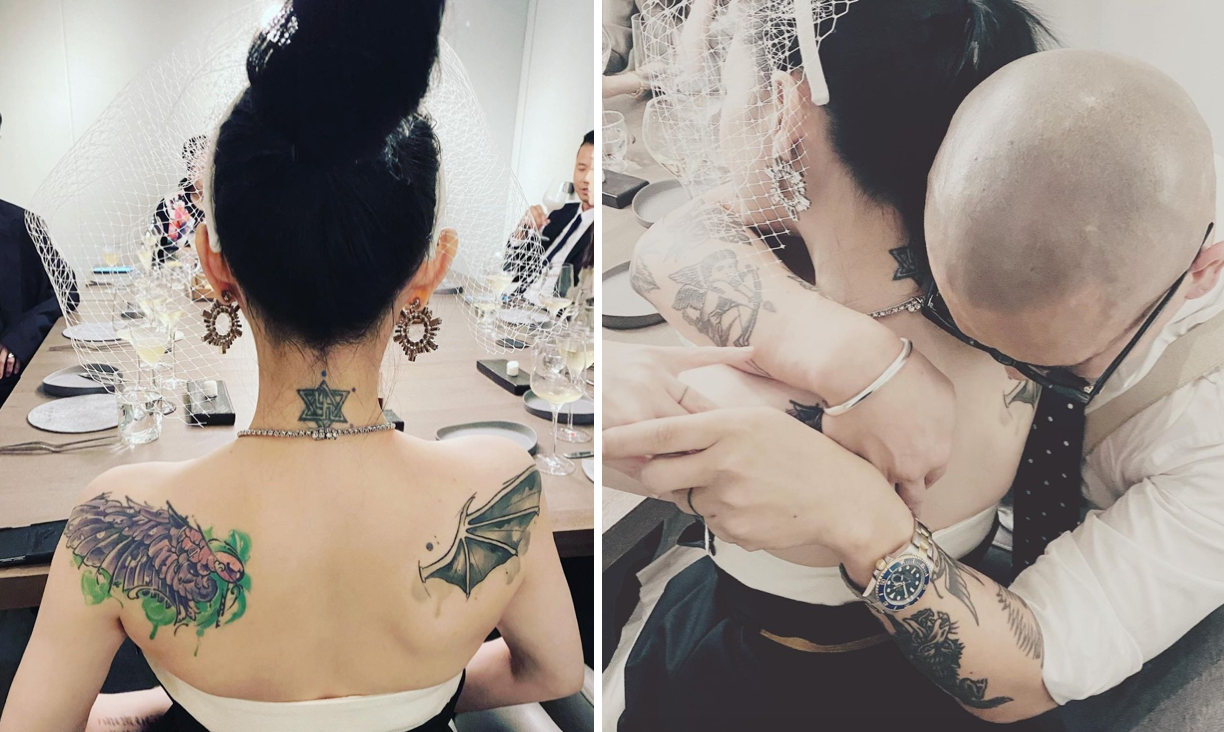 Aww, so sweet
On the same night, Barbie's sister, Taiwanese host Dee Hsu's make-up artist also took to her Instagram to share pictures of the newlyweds' banquet, which was a small and intimate one for family and friends. 
Barbie's ex-boyfriend Taiwanese host Blackie Chen and his singer wife Christine Fan — who's now one of Barbie's closest friends — were also present that day. 
The make-up artist also shared a picture of the couple hugging while showing their unique wedding bands to the camera. 
Photos: PBE Media