Bedok Hawker Serves $5 Giant Watermelon Dessert Bowl, Price Unchanged Since The '00s
The hollowed-out rind is loaded with scoops of refreshing watermelon flesh, longans, cocktail fruits and shaved ice, and you are given a straw to slurp up the cold fruit juice.
Chinese New Year is a good time to savour
something sweet
and refreshing, like fruits served on shaved ice in a giant hollowed-out watermelon rind. You can find this dessert at an old-school stall at Bedok Interchange Food Centre called
Xue Hua Fei Cold & Hot Drinks
.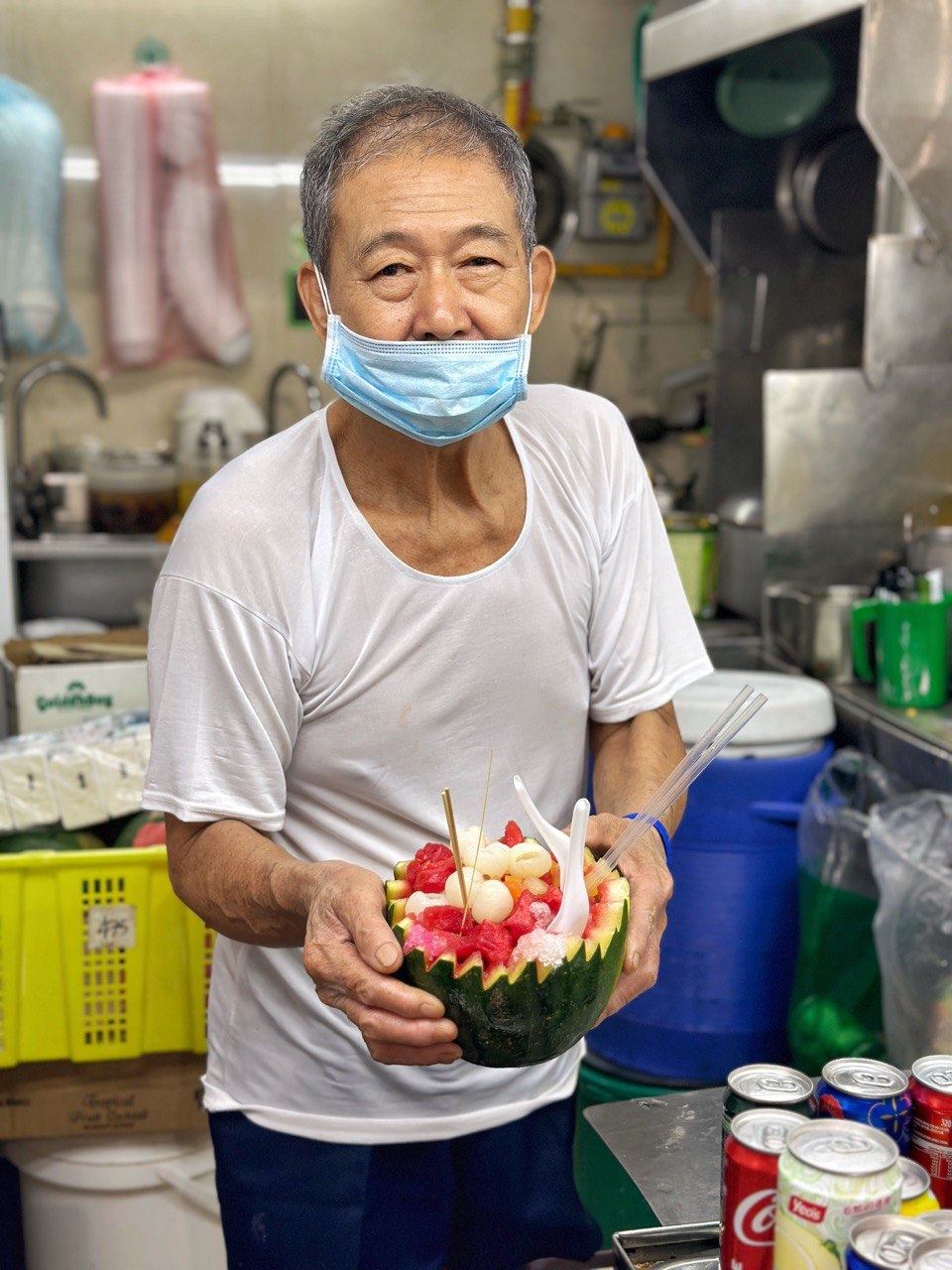 It is manned by a kindly 73-year-old hawker, who wanted to be known only as "Mr Teo". He has been operating the stall since 1979.
Other than the watermelon dessert, Mr Teo also serves traditional hot and cold desserts like Ice Longan, Ice Kacang, Chendol, Cheng Tng, Mango Shaved Ice and Grass Jelly Attap Seeds, as well as a selection of canned drinks and a house-made grass jelly drink and lime juice.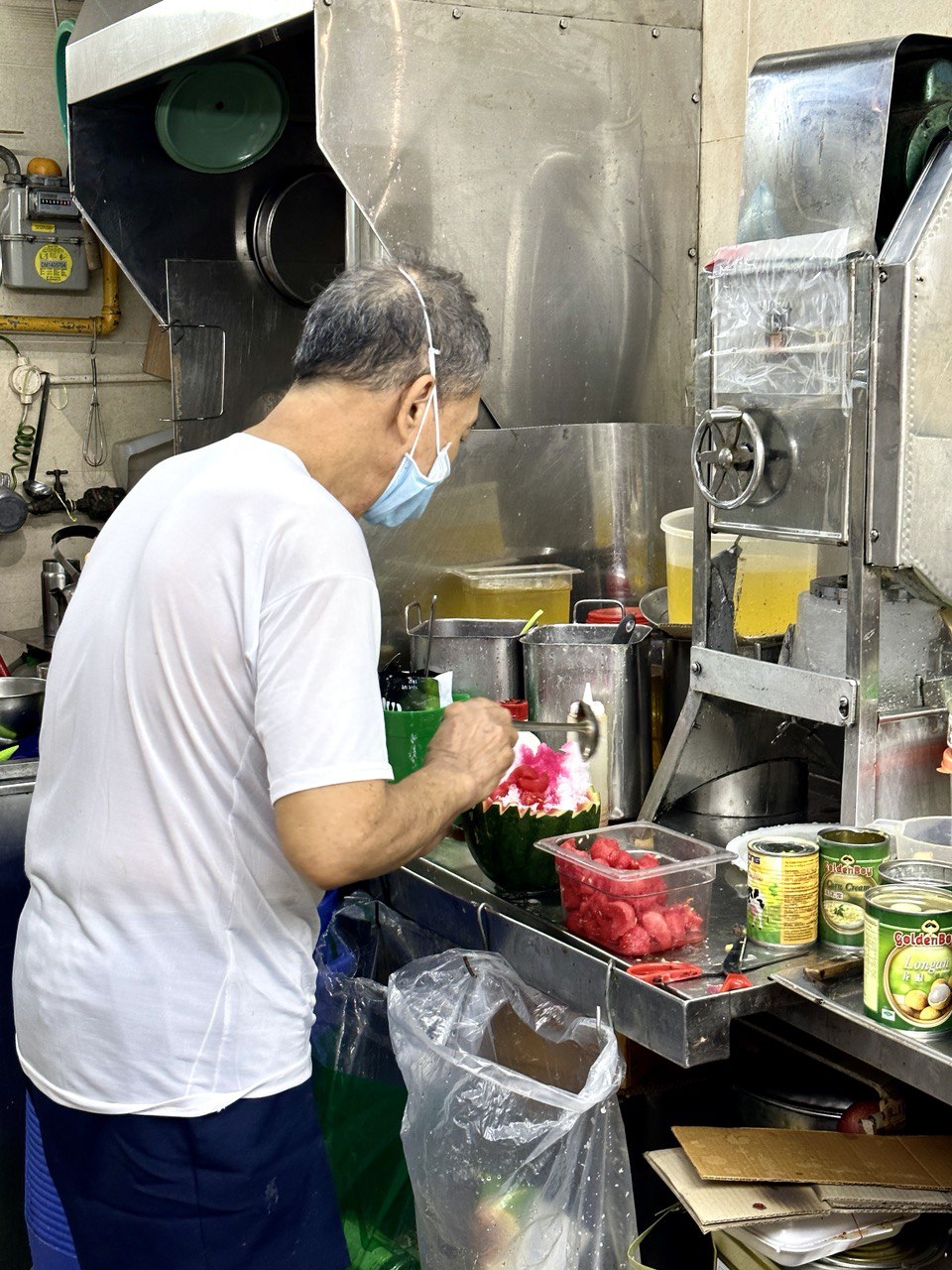 But his star item is undoubtedly the watermelon bowl, which is listed as Watermelon Longan on the menu. It is available as a $5/$6 portion, and Mr Teo will ask you how many people it is meant to feed before recommending the portion. Despite the recent inflation, he has not increased prices for his desserts.
It has its own nickname 
The watermelon bowl is so popular that it has its own hashtag called #daxigua (which means 'big watermelon' in Chinese).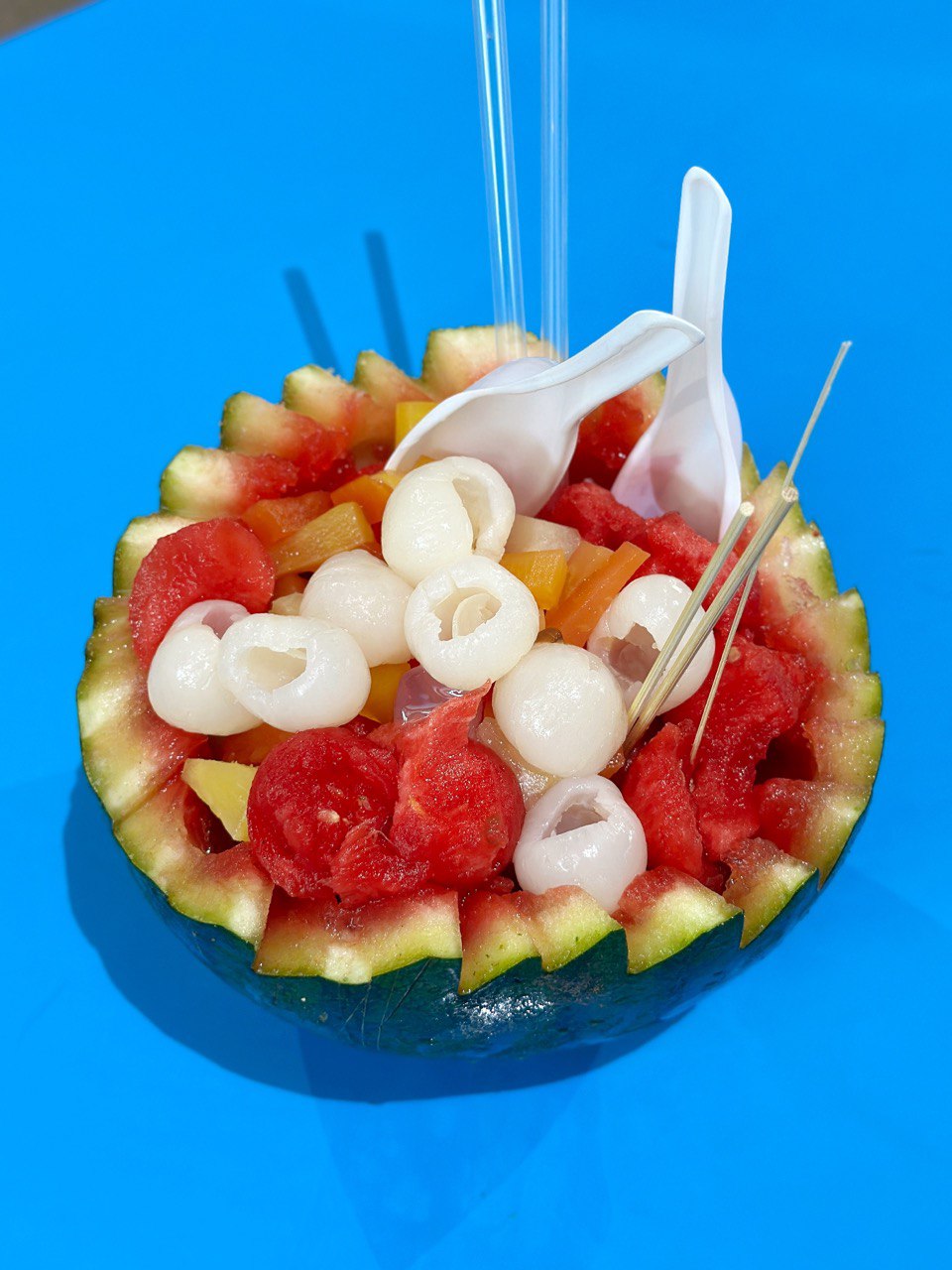 What's in it
The dessert reminds us of the watermelon soju served at Korean restaurants. Mr Teo's alcohol-free version is loaded with scoops of watermelon flesh, longans, cocktail fruits and shaved ice sweetened with pink syrup. We were also given spoons and straws with our $6 bowl to slurp up the melted icy juice and fruits.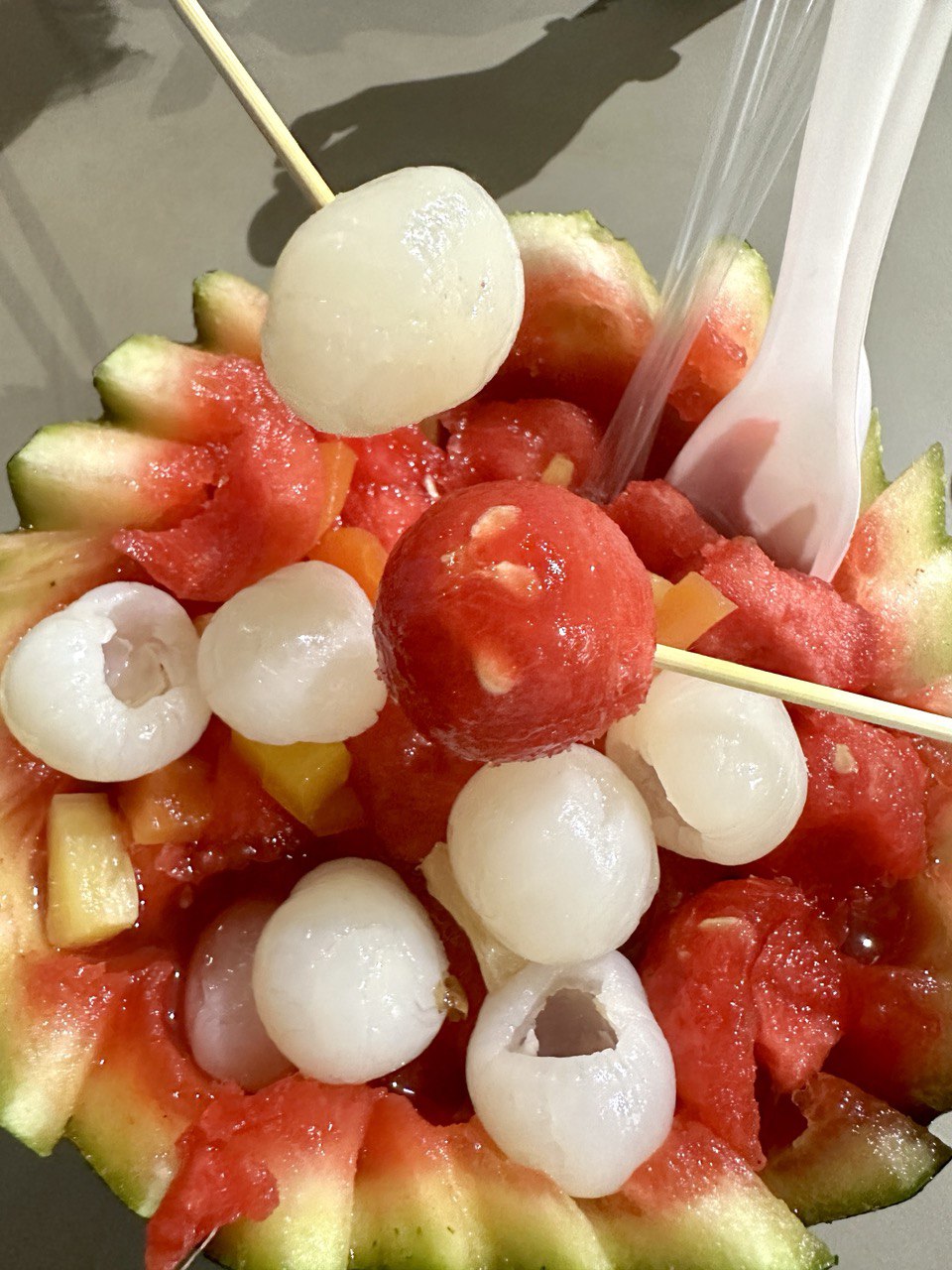 It's easy to demolish the whole thing
Even after a heavy meal, we found ourselves demolishing the entire dessert in no time with our companion. The fruits are a super refreshing way to round off heavy-duty CNY feasting, but we would order this without the syrup next time so the dessert is not too sweet.
Xue Hua Fei Cold & Hot Drinks is at #01-29 Bedok Interchange Food Centre, Blk 208B New Upper Changi Rd, S462208. Open daily, Sun-Tue 9am-7pm, Wed-Sat 9am-8pm. www.facebook.com/XueHuaFei.
Photos: Yip Jieying