Benjamin Tan Spent $6K On Plants Last Month, Plays Classical Music For The 100 Plants In His HDB Flat
His days off are spent tending to his mini garden and sipping tea, "like an old man".
If you follow Mediacorp actor Benjamin Tan on Instagram, you'd know the 28-year-old is gaga about plants. He frequently shares updates about his green "babies" and even has an Instagram account @plantdadbt where he documents his home gardening journey.
It's no pandemic hobby. He's been honing his green fingers for several years after he was influenced by his plant-loving dad. It started with the occasional IKEA houseplant to beautify his home, then turned into an obsession after a trip to a nursery two-and-a-half years ago.
"I was blown away," the actor-host tells 8days.sg. "There are so many more species out there that I have not seen or heard of before and I [discovered] a whole new world of gardening."
His first "expensive" plant, a unique Philodendron Pink Princess, set him back $250, and even then, it took him a while to take the plunge.
"I bought it in January this year. I was afraid I'd kill it, so I made sure I have steady green fingers before venturing into pricier plants. I also felt [a few hundred dollars] was a bit too much. Who spends so much on plants?" muses Benjamin.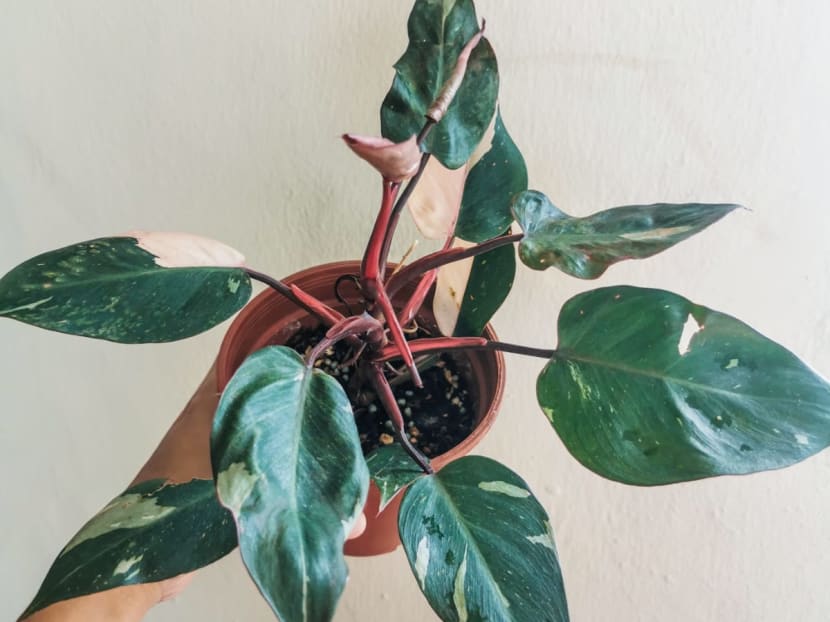 Well, he has a very different take on things now. These days, he has no qualms about blowing thousands on a small pot of plant. His most expensive purchase? A $2,600 Philodendron Joepii with only two leaves.
"It's quite rare and expensive in terms of the number of leaves that I got for that amount. If you were to buy one with a lot of leaves, it would cost a five-digit sum," says Benjamin, adding that he would not spend more than $5,000 on a single plant — at least not yet.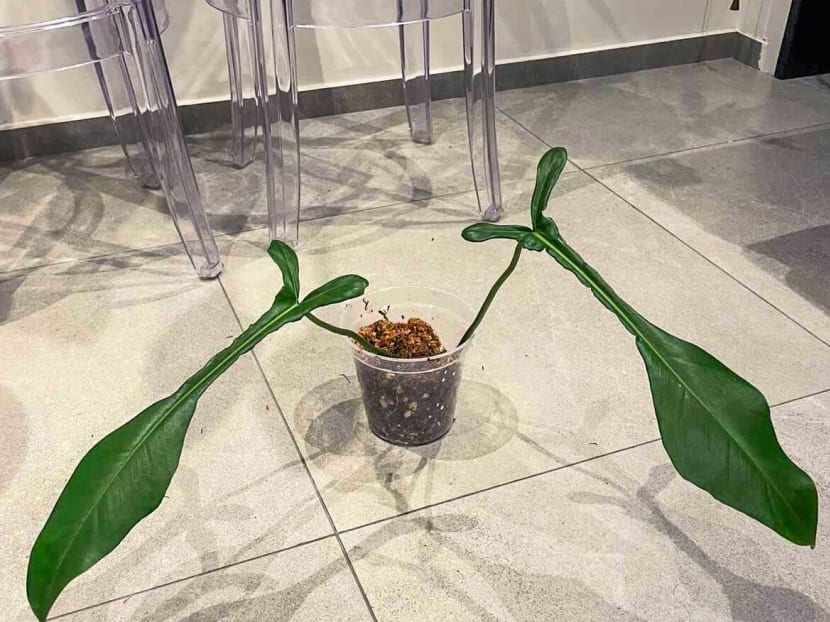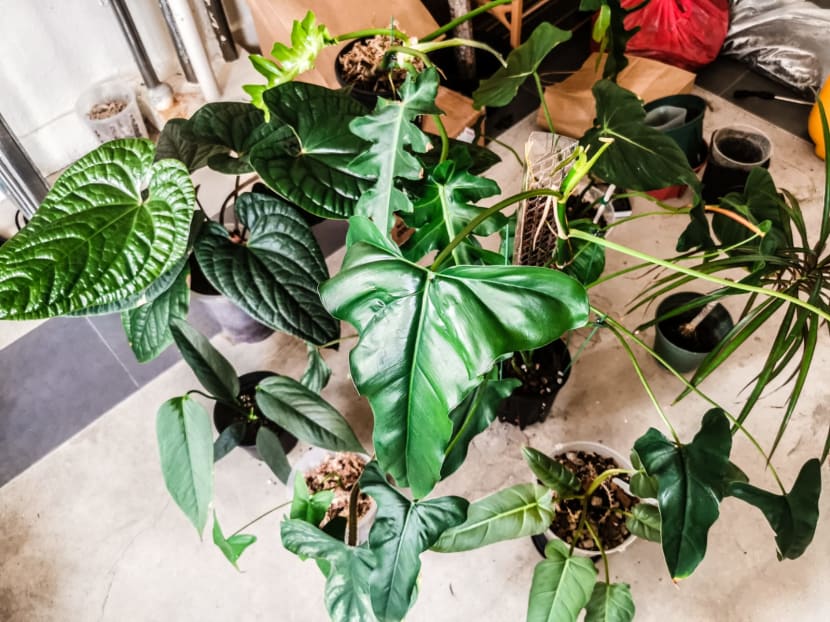 No thanks to his recent buying spree, his collection has ballooned to 100 pots, consisting of a mix of affordable and expensive plants. Last month, he spent $6,000 on plants, taking a new plant home almost every day.
"October is Breast Cancer Awareness Month and it's a cause that is very close to my heart. When I was dragon boating in my younger days, I used to row with breast cancer survivors. They are like my family, and we did lose a few of them during the process. So, when I saw some of the plant accounts on Instagram were holding charity auctions to raise funds for breast cancer awareness, I bought a lot of plants. Of course, some people told me to stop using that as an excuse," he laughs.
"My friends think I am out of control. In the past month, I went home with a new plant almost every single day."

For Ben, aesthetics is key. He buys whatever attracts him, not 'cos the plant is trendy. This is also why you will not find him growing veggies and herbs, which are not exactly the most pretty.
"In terms of aesthetics, it is different from what I want and like," he reasons. "And also the thought of planting and eating them, and having to wait a long while before I get to eat them again, I'm like 'Huh, why?'."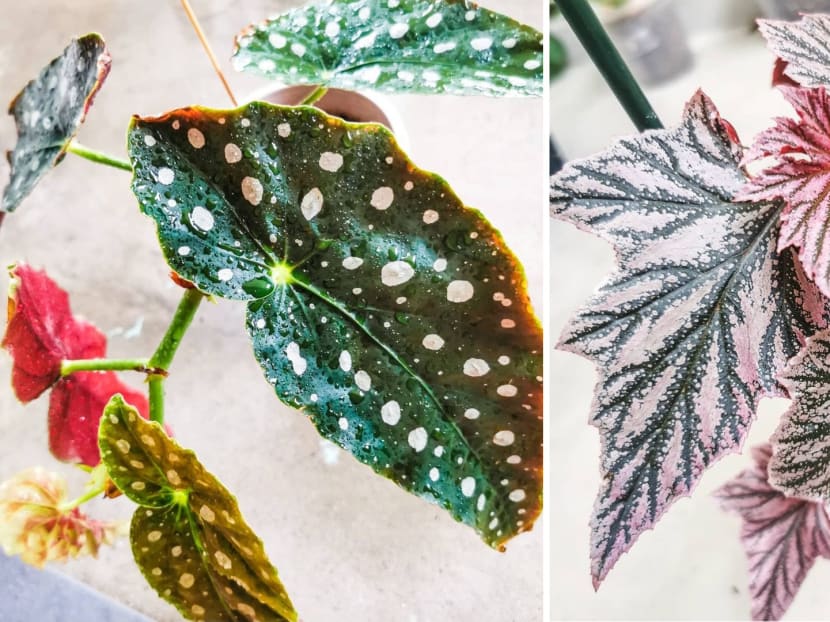 He reckons in the past two and a half years, he's spent around $30,000 on his hobby, including his mini indoor greenhouse, tools and equipment like grow lights and humidifier. His plant collection is so huge that it's outgrown his home and overtaken the area outside his four-room HDB flat, which he lives with his dad. His mum, who has been in a coma since July last year, is in a specialised nursing home.
Benjamin keeps a small collection of plants in his greenhouse and study room, with the majority in his "magic garden" outside his home. From the corridor, his house looks like a "crazy jungle" with just a path to his door.
Ben's dad, who has a mini plant collection of his own, doesn't mind the garden, though he's advised him against buying more due to space constraints. Their one neighbour on the same floor enjoys the greenery too. In fact, they have encouraged him to build a greenhouse to "make the ambience nicer". It can also protect his prized possessions from the elements and theft.
"The plants outside are slightly more affordable, but they are still my babies, so if they get stolen, I'd be sad. I didn't install a CCTV. It's a matter of trust. No one should be stealing anything," he says.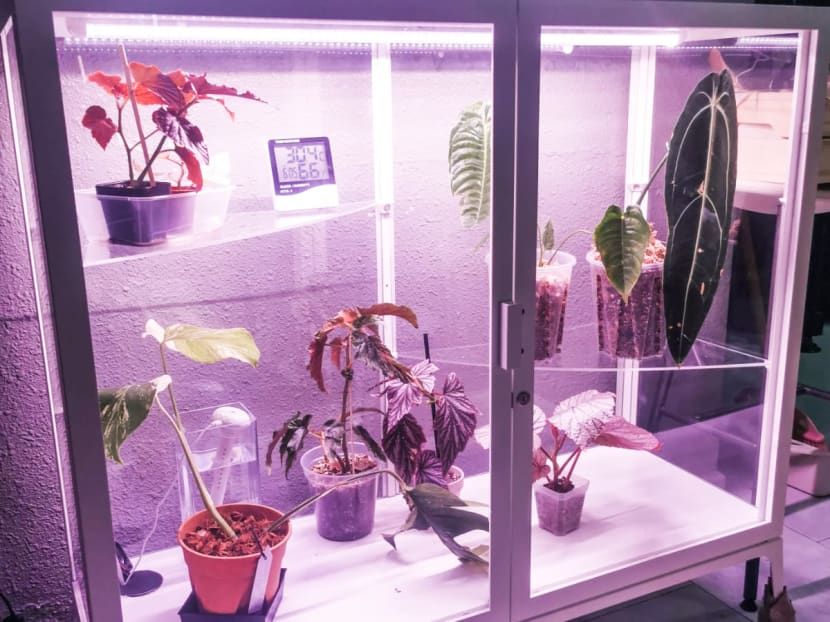 Next on his gardening checklist is building a greenhouse outside his home to house his plants. He is also considering renting a plot of land in Seletar Farmway to move some of his plants there.
Gardening is therapeutic for Benjamin, who spends more than two hours tending to his plant kids each day.
"If I have a day off, I will check every single one of them to make sure there are no pests infecting them. And when I am done watering them, I will place a chair in the middle of my mini garden and sip tea while admiring them," he chuckles. "A lot of people say I am like an old man now."
But wait, it gets weirder.
He also plays classical music for his plants every week as "it is said to stimulate growth".
"I think my neighbours find me crazy. I'm a bit zou huo ru mo (obsessive in Chinese)," he says.
Benjamin admits that while gardening can be an expensive hobby, plants can be an investment too. He's considered re-selling some of his rare plants, but "as they grew bigger, [he] also grew more attached to them".
"Some of my plants are investment plants. I have a Philodendron Florida Beauty, which I bought for $800. It has grown quite a few variegated leaves and if I were to sell it now, it can easily fetch $2,000 to $3,000. But I can't bear to sell my plants," says Ben.
He adds: "[Plant flipping] is quite a controversial among the gardening community 'cos people have differing views on it. If someone is able to propagate a plant and sell it for a profit, I don't see anything wrong with it. If there is a demand, there will be supply. But I guess the plant enthusiasts feel it is an abomination to do this."