Benjamin Tan's Fan Club Paid For This Digital Ad To Be Displayed At PLQ On His Birthday; His Friends Thought He Did It Himself
The birthday ad was up at PLQ Mall last Sunday (Mar 27) for three hours.
Talk about celebrating your birthday in style. Mediacorp actor Benjamin Tan's sleuth-ily named fan club, Bentective, pulled out all the stops in order to surprise him for his 29th birthday on Sunday (Mar 27).
Apart from meeting up with the actor to pass him some gifts and a cake, his Bentectives had something up their sleeve — a massive digital poster that appeared on the huge LCD display screen from 5pm to 8pm outside Paya Lebar Quarter mall [PLQ] on Benjamin's birthday.
Just like the many posters and advertisements that fans of pop idols would plaster all over train stations and buses (and in the case of BTS' Jimin, a plane, and Hongkong singer Anson Lo, a cruise ship) to wish their idol a happy birthday, right?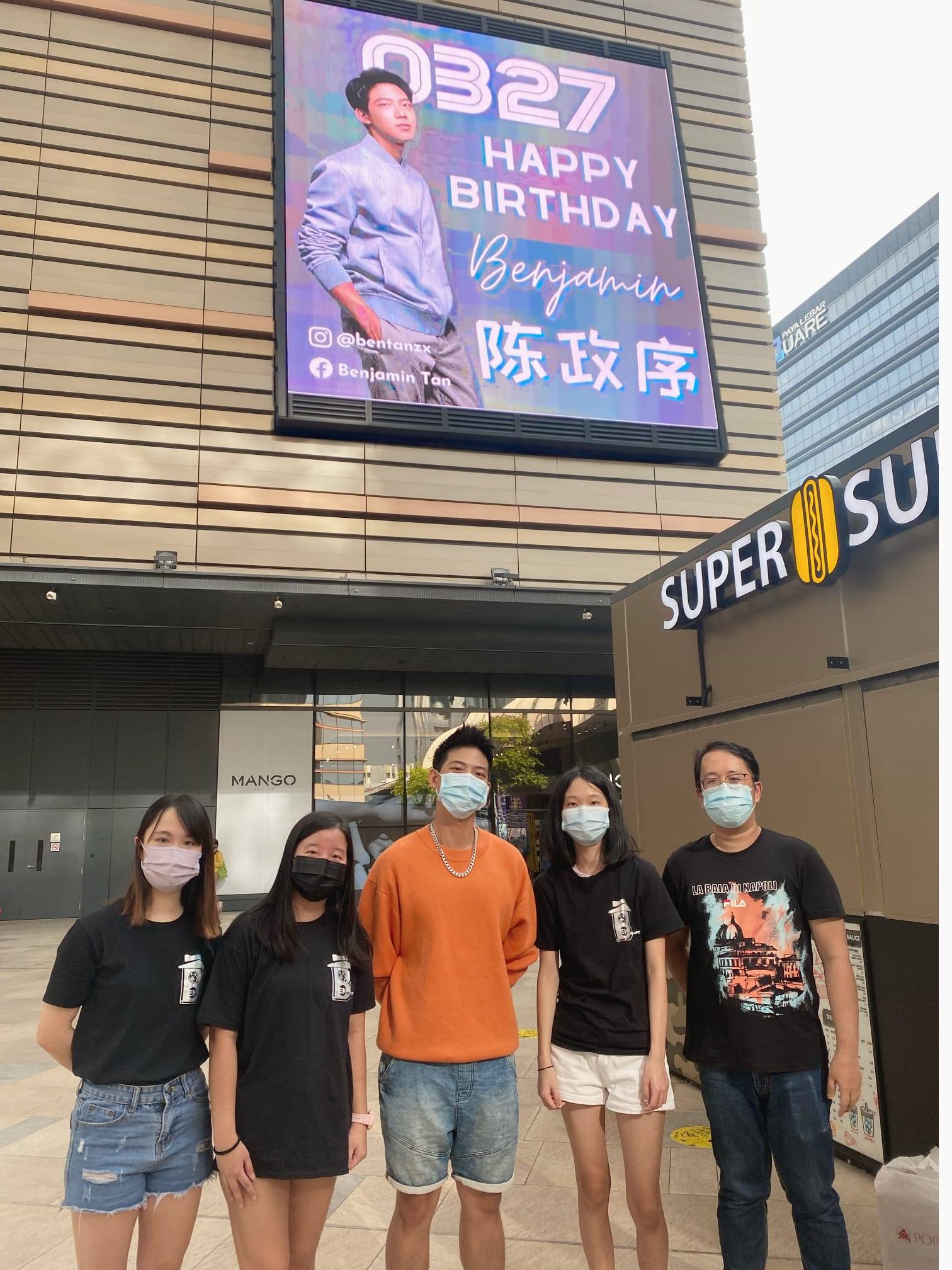 Now that's one huge birthday surprise
When 8days.sg caught up with Ben over the phone, the actor revealed that he was "very, very touched" when he realised what his fan club had done.
"I was like — "Oh my god 'cos the screen at PLQ is quite huge. I was quite embarrassed at first, but I was very touched lah. They didn't have to do something like this for me, but they took the effort to design the poster, and liaise with PLQ and set up the LCD screen, so I'm really very touched," he said.
He went on to say since it was a Sunday, there were quite a lot of people milling about the area.
"They were sort of crowding around here and there and just looking at me and taking out their phones and snapping photos of me and [the poster], even though they're not from my fan club," Benjamin laughed.
"I think some walked past and recognised me as Jeremy from [The Heartland Hero], so I just said hi and thanked them," he added.
When asked about how much his fans paid for the display, Ben said he doesn't know 'cos his Bentectives "won't reveal" the amount they spent.
"They just said it's the thought that counts," he shared.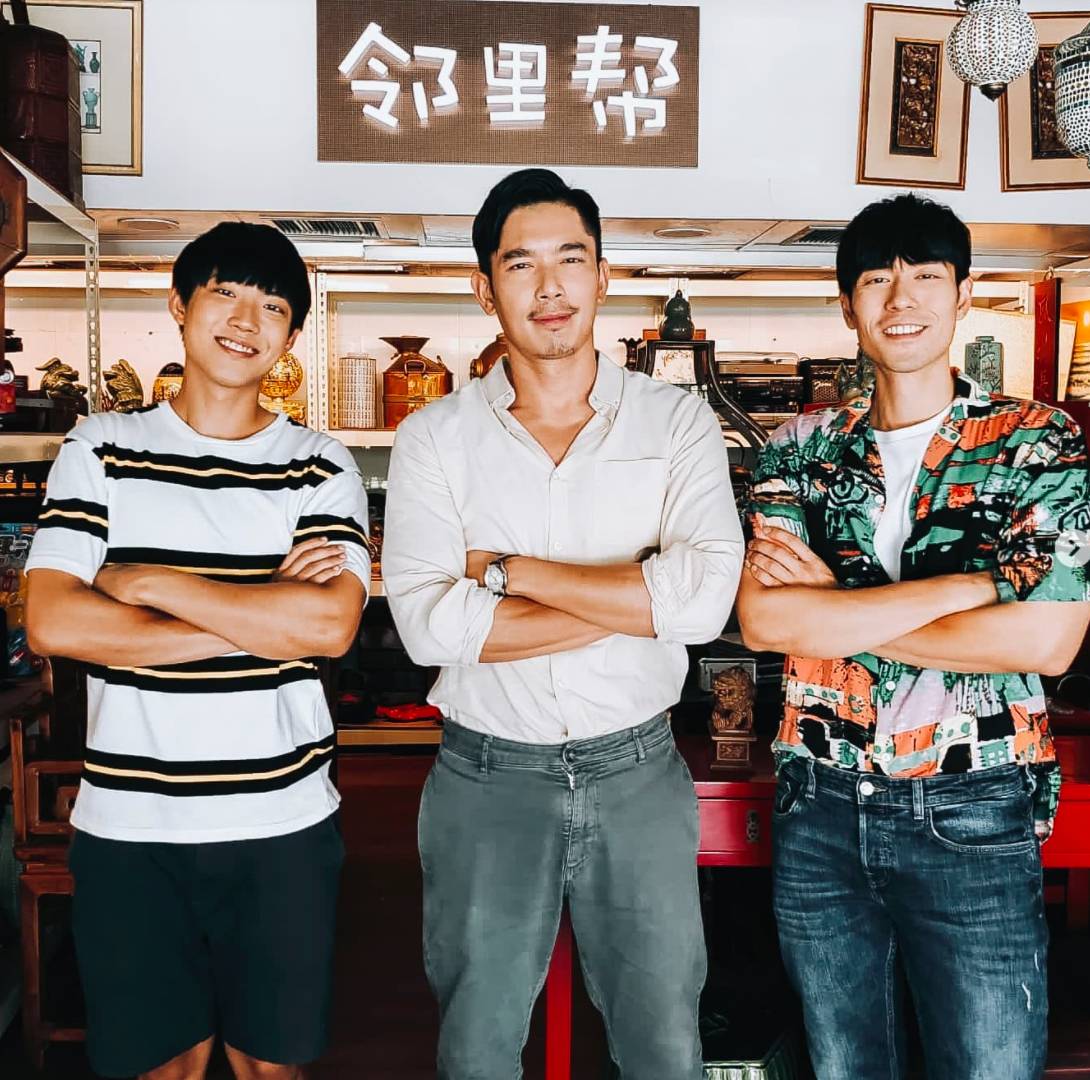 Benjamin with his The Heartland Hero co-stars, Elvin Ng and James Seah
Some of Benjamin's friends also happened to see the digital poster, and texted the actor about it.
"They were like, "Wow! Why your face on the big screen (sic) and [there's a message]saying happy birthday to you," he laughed.
The actor added that some even jokingly wondered if Ben had paid for the digital poster himself, instead of his fan club.
"A lot of them were quite surprised to see this happen in Singapore 'cos it's really something different, at least for local actors, or myself as a newer actor. If it's for someone like JJ Lin [who happens to share the same birthday as Ben], I don't think it would be something out of the norm. But for me, it's very, very, special."
Photos: Benjamin Tan/Instagram, The Celebrity Agency