Brandon Wong Was Blind In One Eye During The Star Search 1995 Finals, But Everyone Only Paid Attention To Jacelyn Tay's Swollen Eye
The 50-year-old actor opened up about his early days in showbiz and the struggles he faced on the latest episode of Hear U Out.
Remember when Mediacorp actor Brandon Wong, 50, won the first award of his 27-year-long career at the Star Awards earlier this year? The veteran actor, who made the Top 10 Most Popular Male Artiste list, was overwhelmed with emotion, and bawled on stage while giving his acceptance speech amidst cheers and applause from his peers.
To say the moment was moving is an understatement of epic proportions.
In the latest episode of Hear U Out, Brandon shared about the struggles he went through as an actor, proving just how tough an industry showbiz is.
Brandon, who is from Negeri Sembilan, joined Mediacorp after participating in 1995's Star Search, which saw Jacelyn Tay and Ix Shen emerging as champions.
Brandon, a finalist, remembers that the host for the event was none other than the person now sitting opposite him — Quan Yifeng.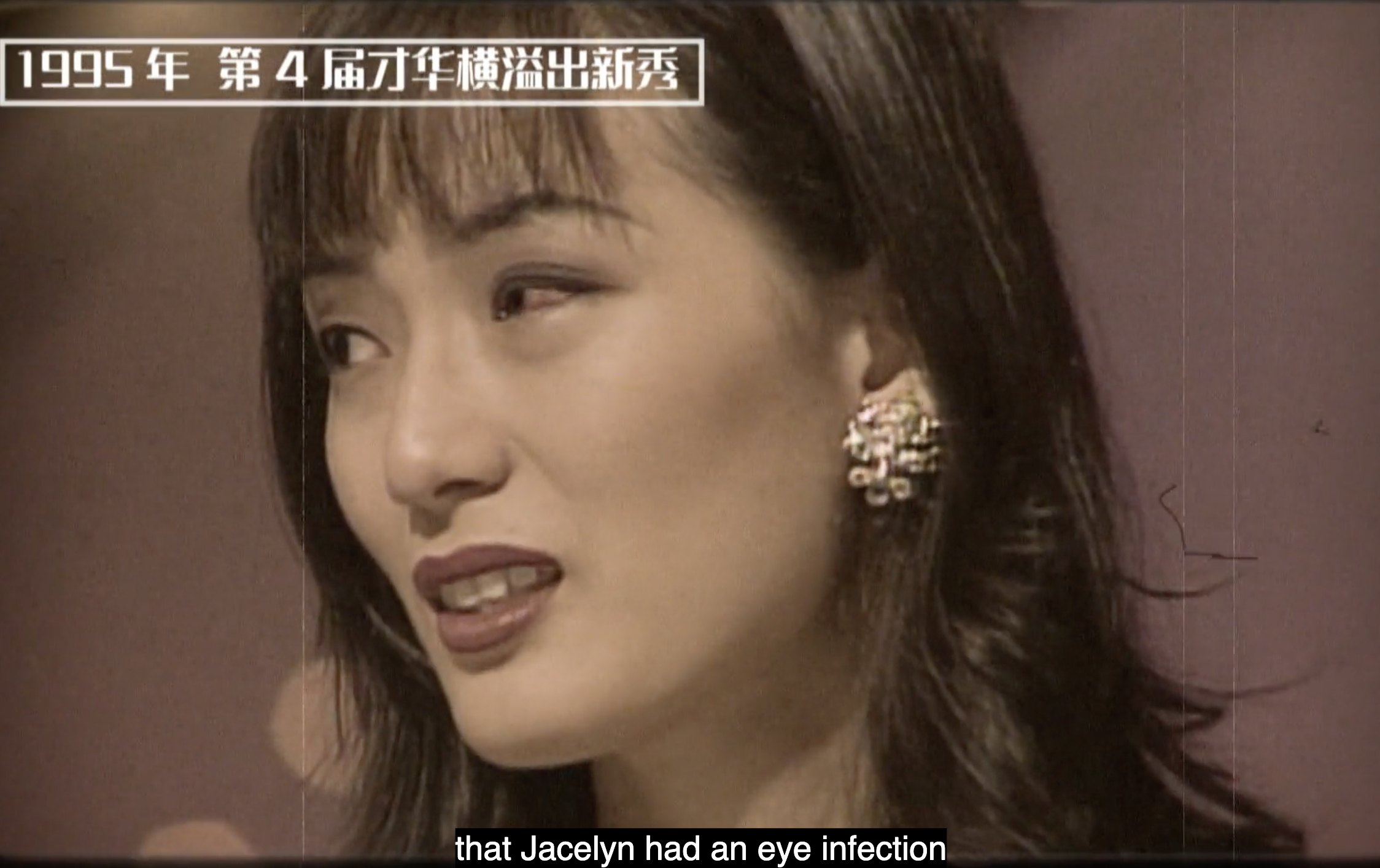 Jacelyn Tay's eye was visibly swollen eye on the night of the finals
What no one knows, though, was how unwell Brandon was that night.
"[Even] you didn't know that I was practically blind in my left eye back then," he said to Yifeng.
He revealed that there was plenty of attention on Jacelyn that night as she had a very visible red and swollen eye. However, he was battling an eye infection as well. 
Brandon said he had a bad bacterial infection in his left eye, a result of wearing contact lenses that weren't properly cleaned.

He had no choice but to seek emergency medical treatment in a hospital in Malaysia.
"It was the first time in my life that I felt like I was going blind, because the medicine had taken effect and I was developing pus. I was really scared as I started to lose vision in my left eye," said Brandon.
He had to be hospitalised for two weeks, and on the day of the finals, he begged the doctor to "let him out" so he could compete.
Brandon conducted an 'experiment' with Yifeng to let her understand what his vision was like that night
Brandon then did an "experiment" with Yifeng, to simulate how he had fully lost his depth of perception on the night of the finals.
He got her to touch his index finger, once with both her eyes open and another time with her left eye covered.
While Yifeng was able to meet his finger with full vision, she couldn't do it with an eye closed. And that was exactly what Brandon had to work with that night.
He revealed that he was a beat late when he had to perform a fight scene during the competition as he simply couldn't perceive the distance between him and the other contestants accurately.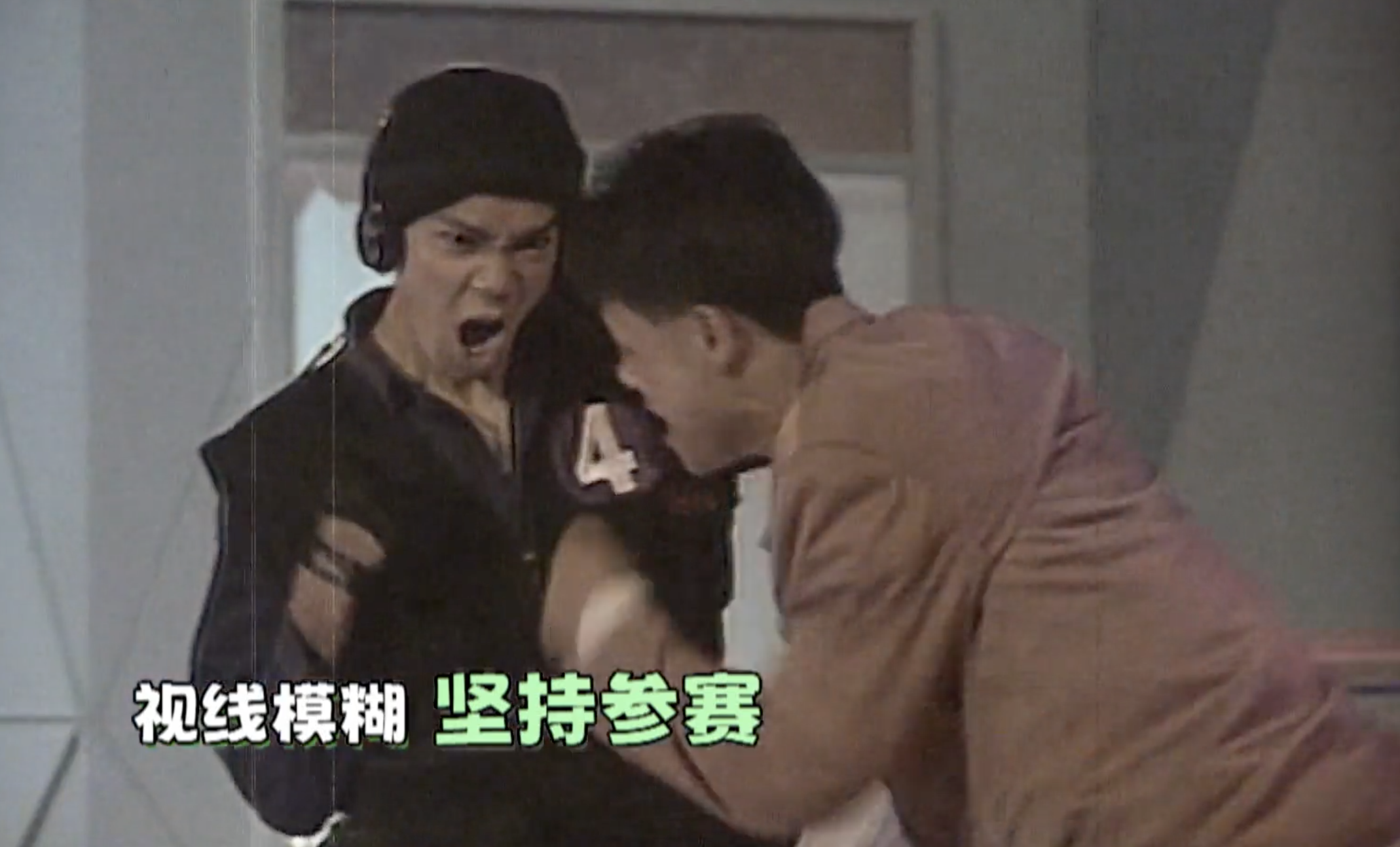 It was tough for him to get the timing right during a fight sequence
Brandon first harboured dreams of being an actor in Singapore after watching Star Search in 1993, which Ivy Lee won, when he was a student at University Teknologi Malaysia.
Prompted by Yifeng, Brandon revealed that back then, his monthly salary with Mediacorp was S$1K (or S$800 after CPF deduction). 
"At that time, I did not have the financial ability to rent a room in Singapore. In order to save money, I rented a small room in JB. The room was so small that it could only fit a single bed and a portable clothing rack that was made of cloth and had a zipper," said Brandon.
"I would buy cai fan in JB for my meals as you really save a lot of money because of the exchange rate," he added.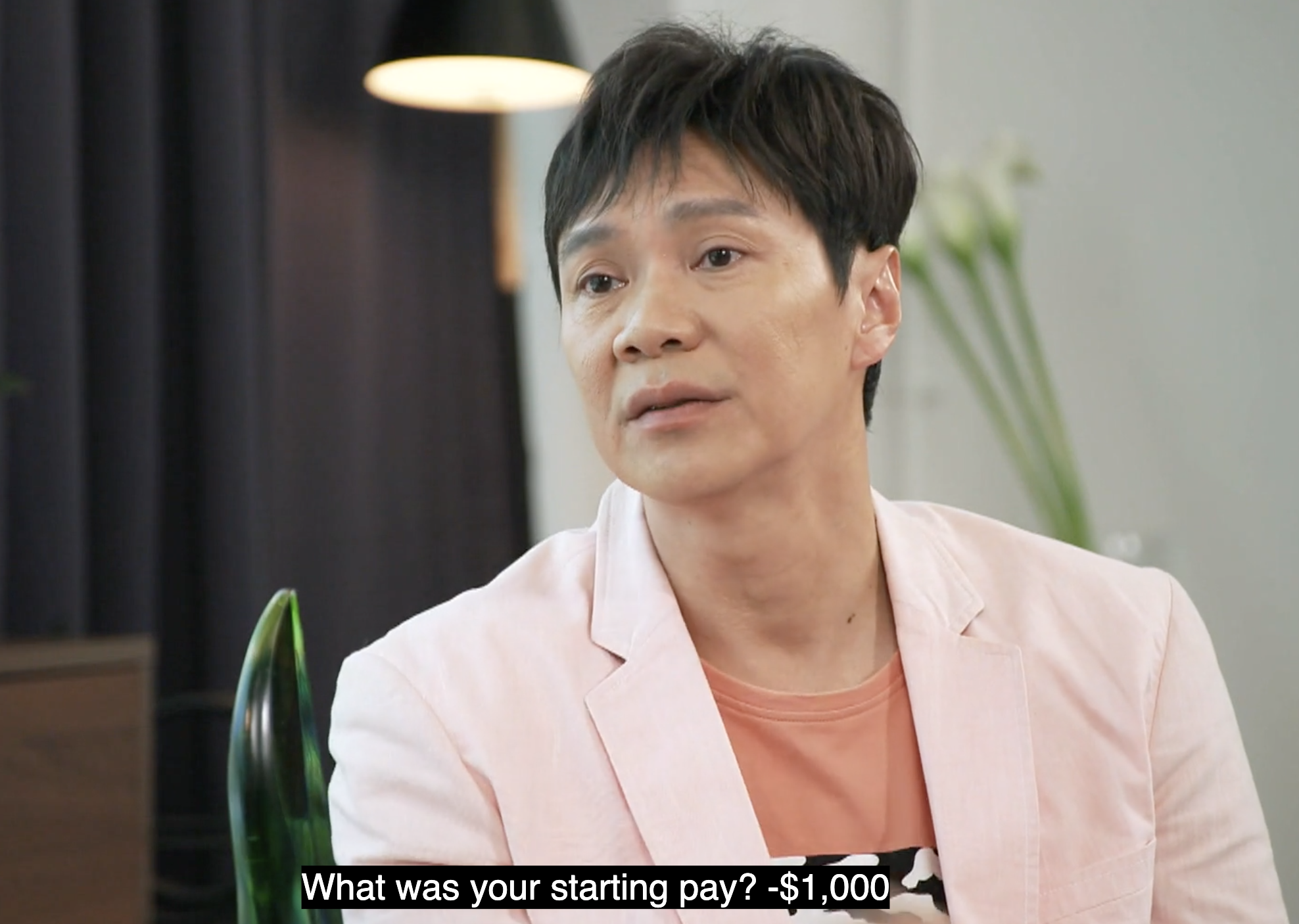 Brandon started out with a pay of only S$1k
Photos: meWATCH
To find out more about Brandon's financial struggles when he was younger, catch Hear U Out on meWATCH, or watch the episode below.