Brandon Wong, Whose Eldest Son Took His PSLE This Year, Says He's Not The Type Of Parent Who Cares For Brand Name Schools
The 50-year-old actor, who stars in new Mediacorp drama The Peculiar Pawnbroker, is concerned about the stress his kids would face when surrounded by students who do exceptionally well in school.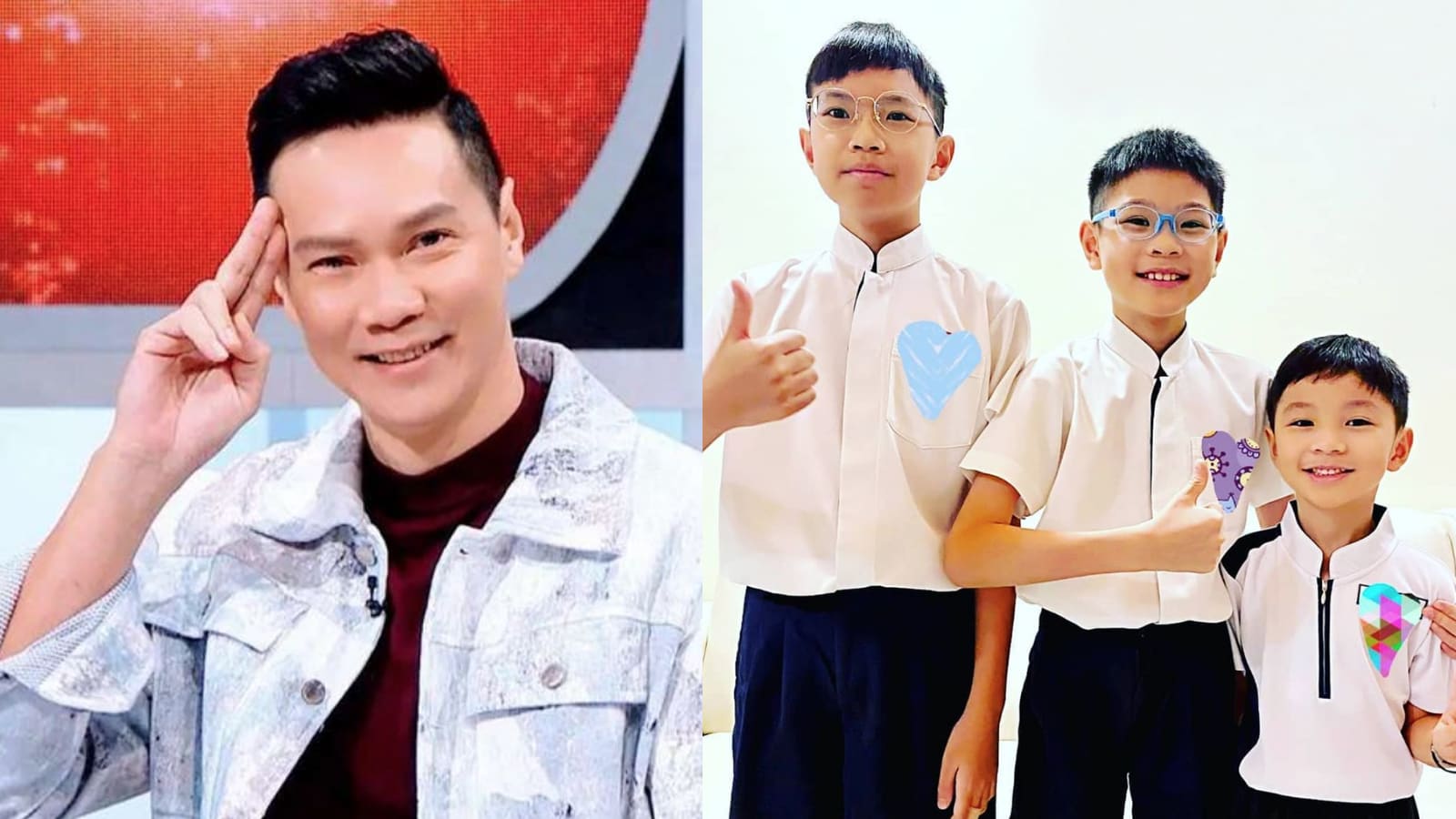 We're a day away from the release of this year's PSLE results and Brandon Wong, like many other parents in Singapore, is waiting with bated breath to see how his 12-year-old son Yu Jie will fare.
Not that Brandon has anything to worry about.

The 50-year-old Mediacorp actor told 8days.sg in an interview after the virtual press con for his upcoming drama The Peculiar Pawnbroker that his eldest kid, who is studying in a SAP school (he declined to name the school as his younger sons will be studying there next year) has been doing well in his exams since primary one.
His two younger boys Yu Xin and Yu Xuan are 10 and six respectively.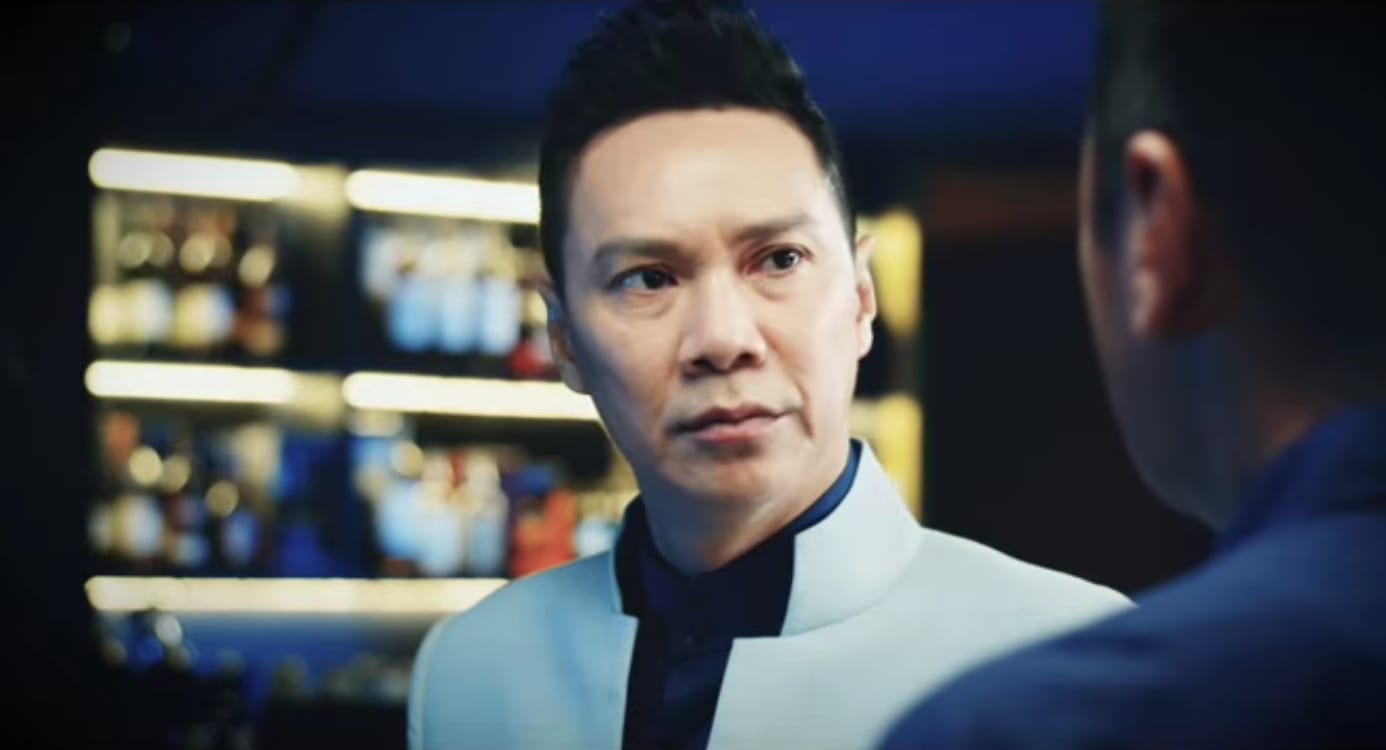 Brandon plays the villainous Qiu Qing Feng in The Peculiar Pawnbroker, which also stars Li Nanxing, Carrie Wong and Romeo Tan. While his character's been pegged as the big bad of the drama — he tries all means to gain ownership of LNX's pawn shop — Brandon says Qing Feng "isn't as evil as people think he is" though he wants us to tune in to find out why.

But back to his son's PSLE situation. One thing Brandon isn't tearing his hair out over is which secondary school Yu Jie will go to. Read on to find out why.
8 DAYS: Since this has been your eldest son's PSLE year, have things been very stressful at home?
BRANDON WONG: I don't consider myself a kiasu parent. I think there should be a balance between studies and leisure time, and that the most important thing to focus on is studying consistently. By doing that, you'll be able to go for an exam by revising beforehand, rather than trying to cram everything into your head just before. Even if you manage to do that, you'll probably forget what you memorised very quickly as well. I don't consider that learning (chuckles).
Every child excels in different areas and I don't think there's a need to compare with kids who do exceptionally well in their exams. Neither is there a need to get your kids to learn all sorts of things — I believe in letting them pursue their own interests.
Before his PSLE, I was telling my son that he was luckier than other primary six kids. Some of them get banned from using their phones for the entire year while he was playing with his phone even on the day of his exams.
Now that the PSLE is over, he's been wasting his time playing games on his phone (laughs). But that's fine because he should relax before school starts in January. He would be in an entirely new environment so things might be more stressful.

Are you so chill because he usually does well in his studies?
I wouldn't dare say that he's amazing at his studies but… (pauses to think) If I say this, will people think that I'm very haolian? (Chuckles) Okay, he was among the top three students in his class for all six years of primary school. He was also in the top three of his school's cohort until primary four I think — the school stopped announcing who the top students are after that. I think the government didn't want schools and parents to focus too much on who the top students are.

You must be very proud of him.

Honestly, I don't think he's that great in his studies (laughs). There's a Chinese saying that there's always someone who's better than you if you compare yourself with others. Perhaps it's because my standards are very high. I've seen students who are really smart, and I don't think he can compare with them. I think it's enough that he has never disappointed us.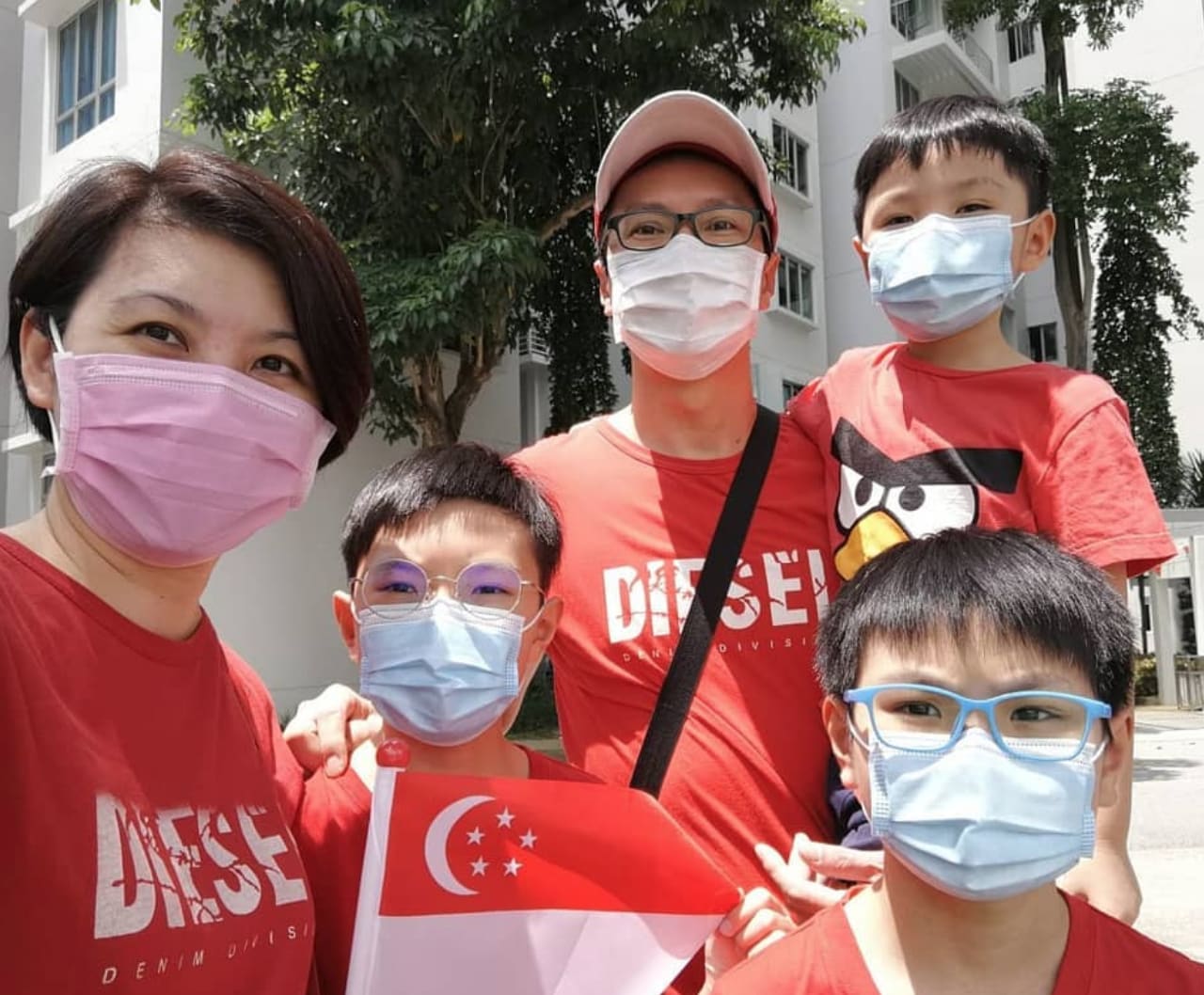 You have never mentioned your son's academic achievements on social media.
I had to consider this: if I posted about it when he was in lower primary, but he stopped getting the top three spots when he was in higher primary, would it be a disheartening experience for him? Would it be too much pressure on him? I felt that he shouldn't have to deal with that. But I think it's safe to talk about it now that his primary school days are over and he's moving on to a new school.

So which secondary school is he going to?
He wants to go to Dunman High School (which is in Tanjong Rhu) but I live in Pasir Ris. It's a good school but I'm concerned because it would take him an hour to get to school every day. That's two hours spent on the road daily. I would prefer that he go to Nan Chiau High School because it's nearer to our place.

It's not just the distance, but also how he's going to be surrounded by elite students that I'm worried about. Of course, Nan Chiau is a good school too. I've talked to him about this but at the end of the day, it's what he wants that's important. Now that he's going to secondary school, he'll have his own opinions and I'll leave the choice to him.

He was discussing the choice of secondary school with his friends even before the exams, but I told him that doing well in his PSLE is more important. If you do well, you have your pick of schools. If you don't, it's the schools that will choose you.

Is getting into a 'branded' school something you've always wanted for your kids?

I would be worried actually 'cos competition there is so intense. Children these days are under a lot of stress when it comes to their studies and while I hope for the best for my kids, I don't want them to put too much pressure on them. That's even more so because of the recent news about what's happened in schools.

I'm not very in-tune with which schools are considered 'branded' and I've never really cared about that. For my kids' primary school, the reason I chose it is because it's near my home and it puts a strong emphasis on Chinese, and those were my only two requirements. I'm not the kind of parent who will go all the way to Bukit Timah to hunt for schools that will take my boys in. (laughs)
The Peculiar Pawnbroker is available on demand for free on meWATCH.
It also airs weekdays, 9pm on Ch 8.
Photos: Mediacorp, Shane Pow/Instagram