A Bug Flew Into Class 95 DJ Justin Ang's Ear & Doctors Spent 5 Painful Hours Extracting It On His 1st Day In New York
We're plugging our ears when we sleep now.
You know that super annoying moment when you're about to fall asleep, but then you hear a bug buzzing around your ear?

Well, after reading about Class 95 DJ Justin Ang's recent ordeal with a creepy crawly, you would never want to experience what he did.
At least, that's what we felt after reading his story, which he recounted via a series of Instagram Stories today (Dec 17).
According to the 39-year-old jock, this happened on the very first day of his trip to New York with his wife. As they were really jet lagged and tired they went to bed around 3am.
However, that's when everything went awry.
Buckle in everybody, you're in for a ride
"Suddenly, at 3am, I felt something crawl into MY FRIGGIN EAR (sic)!!" Justin said.
"I jump out of bed, tried to shake it out. It wouldn't come out. I can hear it buzzing inside. It's probably panicking too, and starts hitting my ear drum," he goes on to write. We're shuddering just thinking about it.
Justin says his wife then poured water into his ear in an attempt to force the insect out.

But doing that had mixed results because that "Ended up drowning it, and it probably died," explained Justin.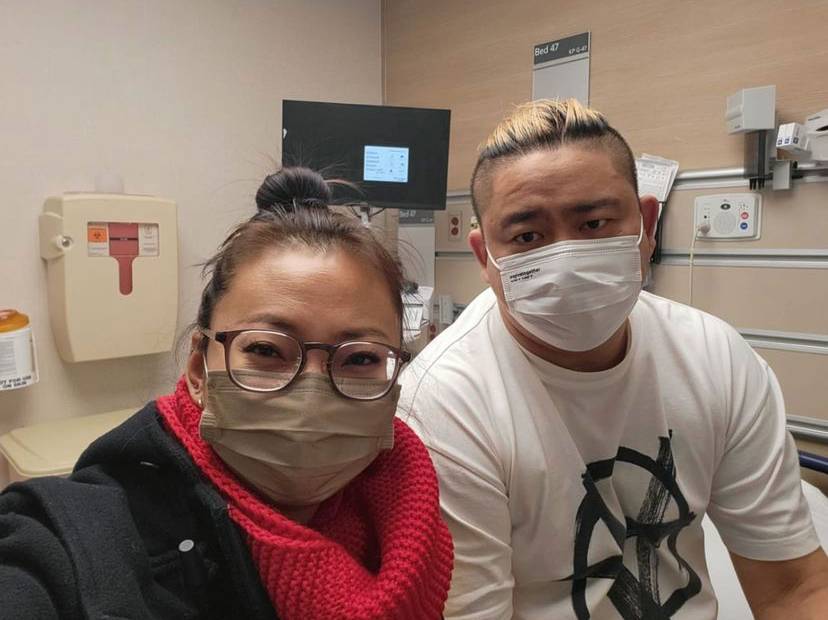 A&E selfie
Needless to say, the uninvited visitor was still firmly lodged in his ear. So the couple decided to rush down to the New York University Hospital, where everything was "very Grey's Anatomy", according to Justin.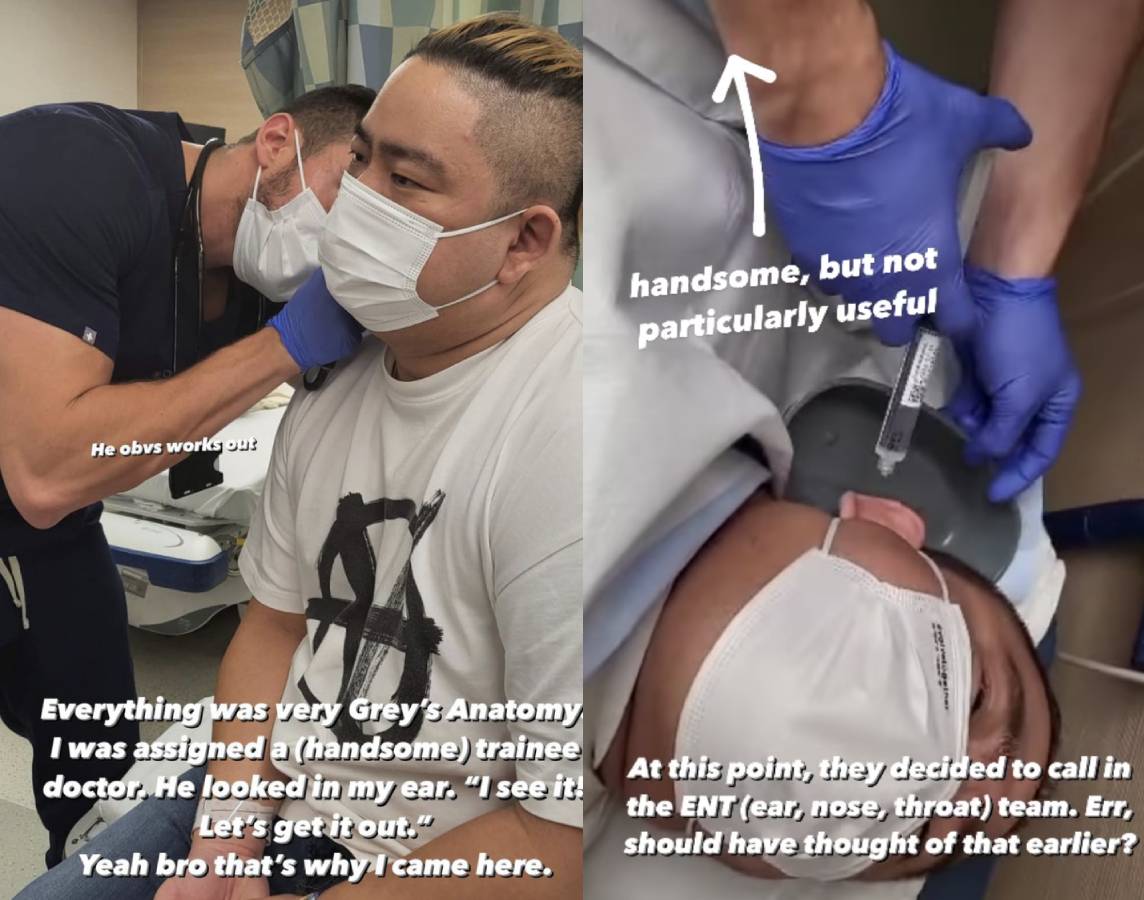 Getting a earful
After being assigned a "handsome" trainee doctor, Justin spent the next two hours with the doctor and his attending trying to "flush and pull the thing out". Unfortunately, their attempts ended in failure, and caused more pain for Justin instead.
"At this point, they decided to call in the ENT (ear, nose, throat) team. Err, should have thought of that earlier?" wrote Justin.
Finally, almost five hours after Justin and his wife reached the hospital, the ENT team arrived to help him.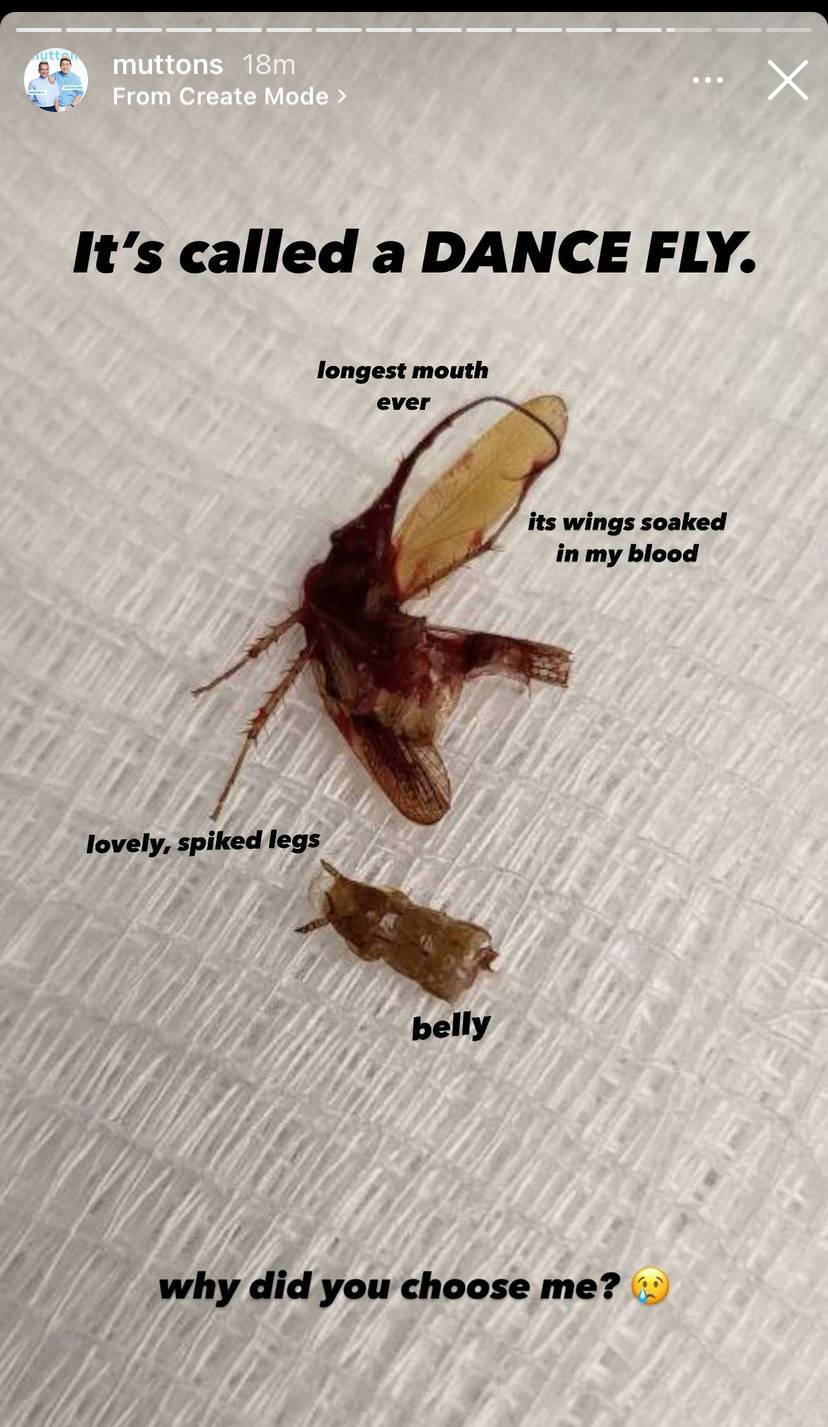 Yikes
"What a trauma. And it was the FIRST DAY of my trip. Strangely, the hospital refused to collect money from me! They said they'll claim from my travel insurer (good luck with that!)," Justin quipped.
He added that he was thankful to the doctors and his wife for taking pictures of the entire ordeal.
"Right after that [my wife] took me for ice-cream because I was a brave boy and didn't cry," he wrote, drawing a conclusion to his story.
What a way to kick off his New York trip.

Thankfully the rest of Justin and his wife's holiday went on smoothly, and more importantly, bug free. The jock is now back in Singapore where we're pretty sure there's no dance fly to torment him.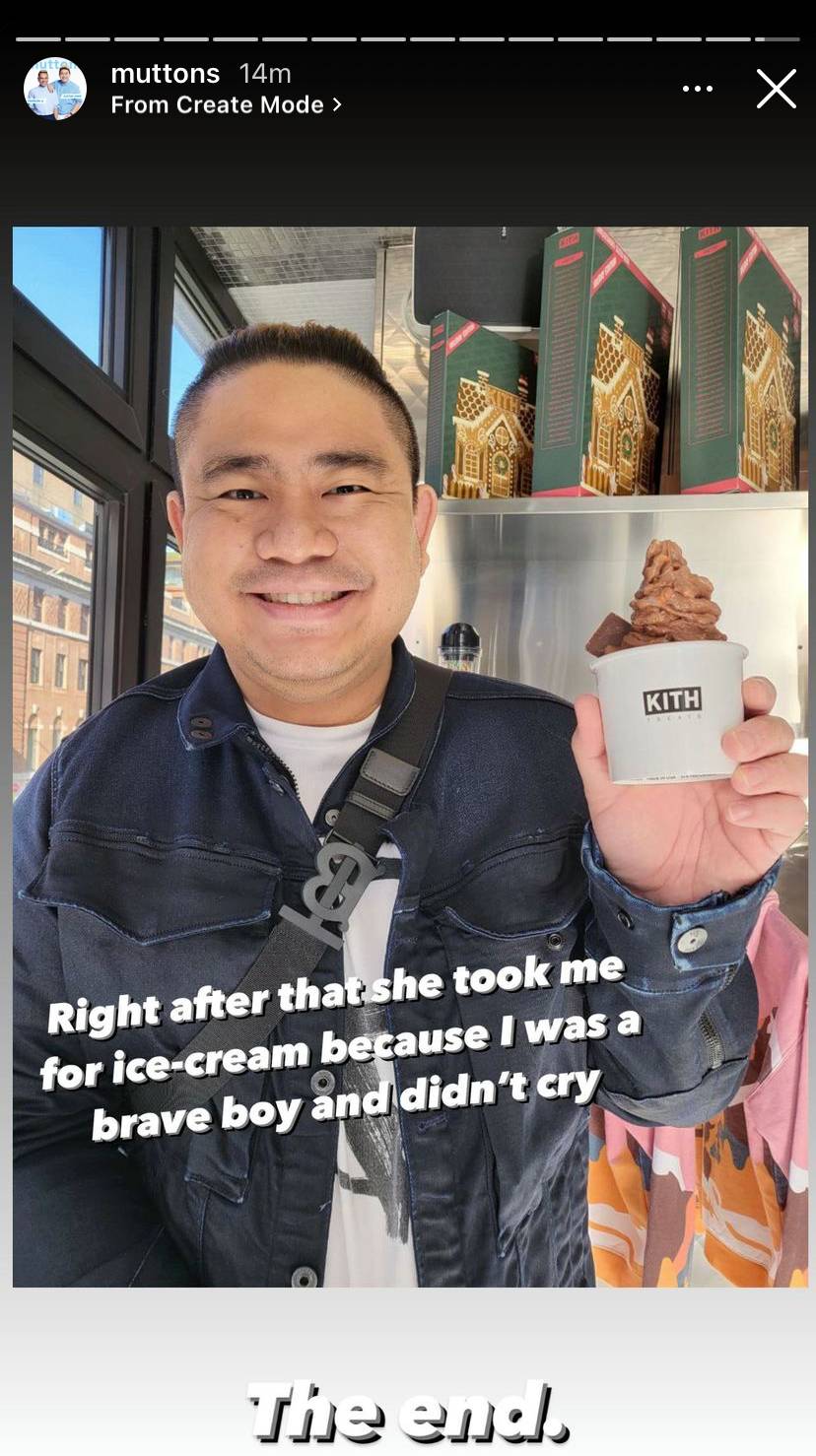 And it all comes to an end
Photos: Muttons/Instagram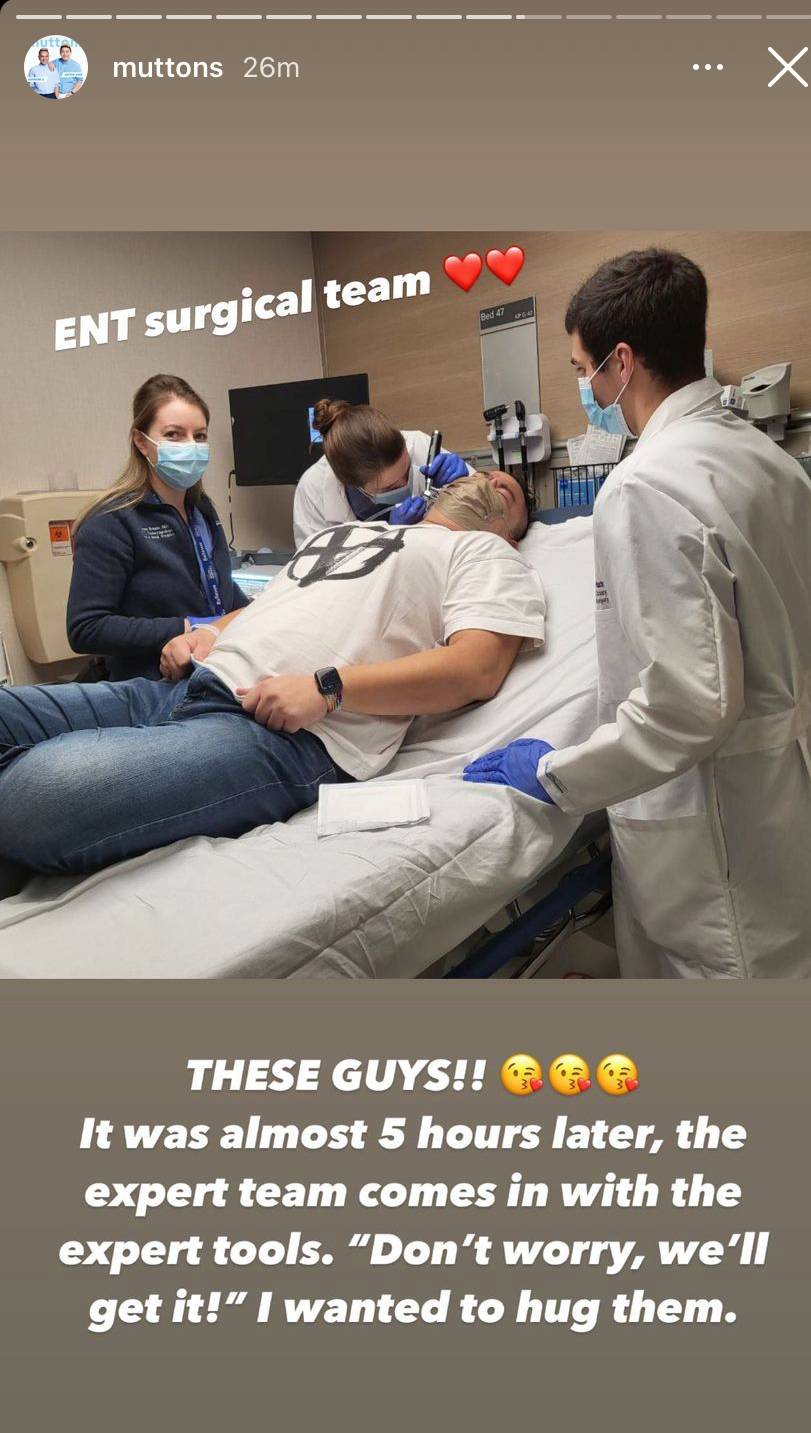 Calling in the big guns
And after using a "suction tool", the bug was finally evicted from Justin's ear.
"Never felt more relief in my life," Justin wrote. "I thanked the amazing doctors. They said no hugging."
Of course, with such a long and suspenseful story, it would be remiss to walk away without knowing what bug had caused such trouble, right?

And Justin delivered, posting a picture of the bug after a disclaimer, revealing that it's a dance fly. We'll let the next picture do the talking.