Cecilia Cheung Accused Of Selling Fake Disney Bedding On Live Stream, Netizen Says Quality "Worse Than Those From Street Stalls"
The company that manufactures the bedding has insisted that their products sold by Cecilia are not fake.
Hong Kong star Cecilia Chung, who recently became the first female celeb of 2022 to rake in more than 100mil yuan (S$19.8mil) in live stream sales in one single session, may be one of the hottest celeb e-commerce streamers right now.

However, some netizens are saying the products she hawks leave a lot to be desired.
The 42-year-old has been accused of peddling fake goods after customers complained about the quality of the Disney bedding she sold.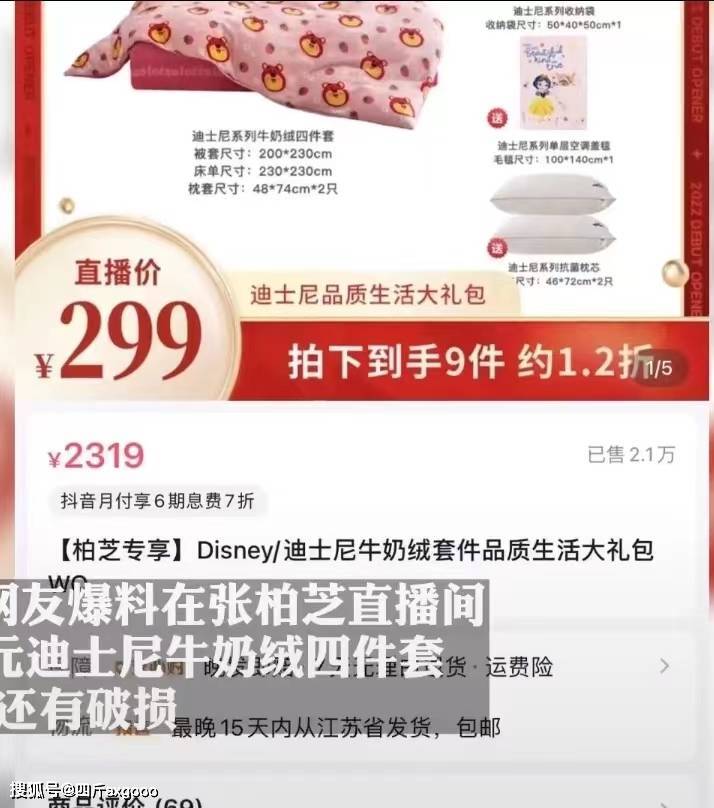 During a recent live stream, Cecilia offered a four-piece Disney fleece bedding set, which usually retails at 2,319 yuan (S$452) for just 299 yuan (S$59).
Not only would customers who bought the set from her live stream channel enjoy an 88 per cent discount, she would throw in some freebies making it a nine-piece set.
Sounds like a good deal right?
But her customers have since taken to the internet to complain about the poor quality and how it's "inconsistent with the product description".
One Ms Zheng told the Chinese media that not only was the material thin, there were defects like poor stitching and even a hole in the pillowcase, leaving her wondering if it was fake.
She also felt "cheated" as she bought the items from Cecilia's channel thinking that as a celeb, she would be more stringent about the quality of the products she sells. However, she said they turned out to be "worse than those sold by street stalls".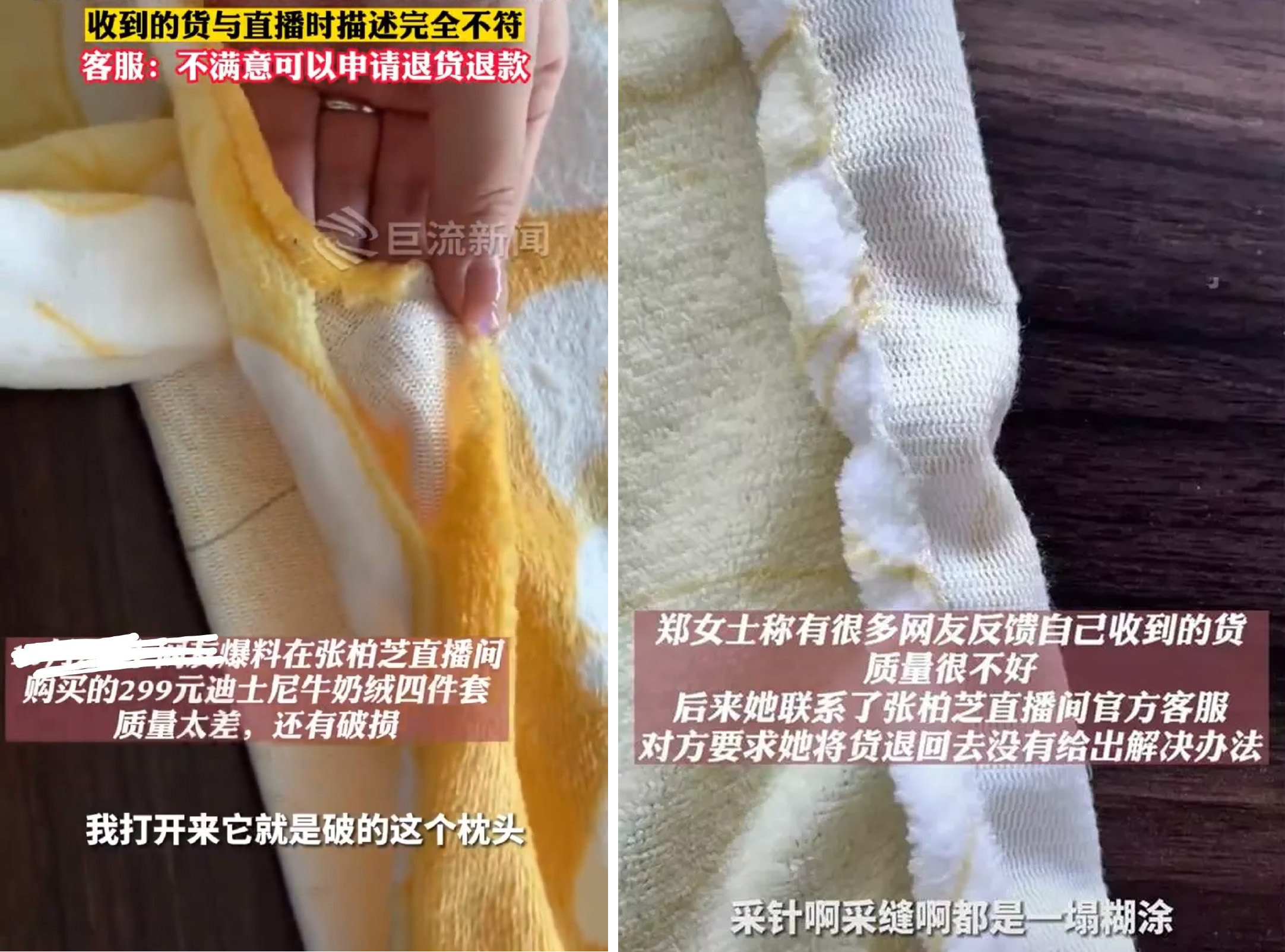 The bedding was riddled with defects
When Ms Zheng contacted the customer service staff of Ceci's channel, the staff said that the products are genuine but admitted that there could be some defects during production and offered her a refund.
The company that manufactures the bedding, Shanghai Bangya, also told China's Xiaoxiang Morning Herald that it is the authorised manufacturer of the product and that their products are not fake.
Photos: Cecilia Cheung/Weibo