Chantalle Ng Is "Getting To Know" A Guy Now And Is On A Timeline To Get Married At 35
Love is in the air, but don't expect any big reveals any time soon from the 27-year-old star of new Mediacorp drama Love At First Bite.
With so many celeb weddings and engagements these days — Felicia Chin and Jeffrey Xu, Rebecca Lim, as well as Hong Ling and Nick Teo, just to name a few — you'd understand why the topic naturally turned to love and relationships when 8days.sg met Chantalle Ng, 27, at the press conference for her new drama, Love At First Bite.
We mean, the word 'love' is in the title of Mediacorp drama, which also stars Xu Bin, Romeo Tan and Shane Pow.
Oh, and it was just as well that we decided to ask about love 'cos Chantalle has some good news to share.

During our chat, the actress let on that she's currently "talking to someone", though she declined to reveal more about her partner.
Unlike her Love At First Bite character, Chang Xi Yue, Chantalle's not caught in a love triangle in real life.

It's nothing dramatic, of course. Rather, she says she's just slowly getting to know her Mr Right.
"I don't believe in shying away from opportunities to meet people, you know, just 'cos of my occupation," she said.
She's got it all planned out.
However, don't expect to hear wedding bells, or witness a grand relationship reveal from the actress anytime soon.
For one, she has a 'timeline' all planned out, and in that timeline, marriage doesn't come until she's 35.
"Every time when I share it with people around me, they'll just laugh at me and say, You know, you can't give life a timeline'. For me, I hope to be married at 35, I feel like it's the ideal age. Some may feel that it's a bit older, but I think that's the point where I'd be more stable in terms of my career and my mental health and everything, [to] just become a better person in all aspects. And be ready to share my life with someone else. I think that would be the most ideal age," she said.
"I'm 27 now, so I still have some time," she laughed.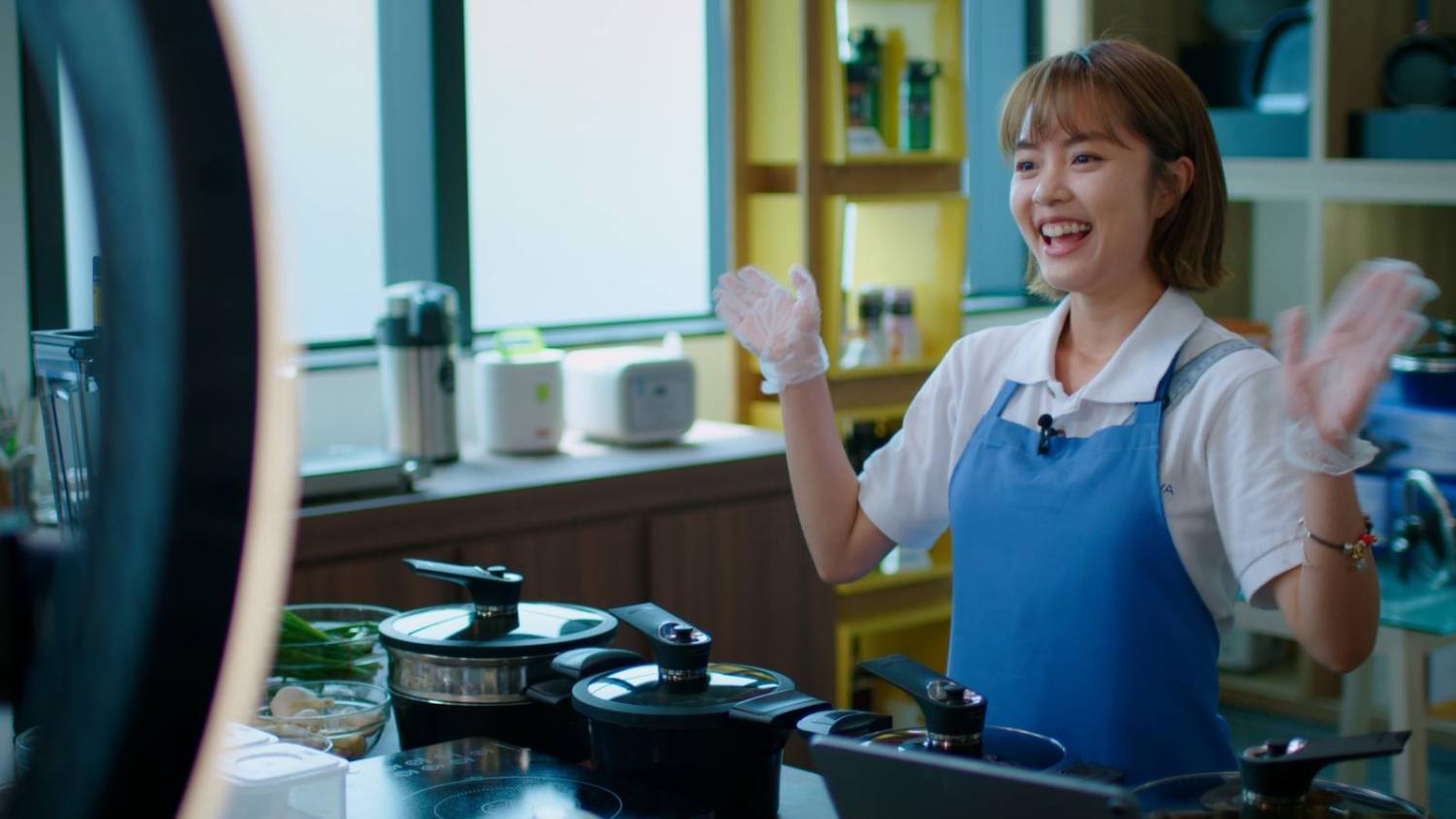 Unlike her character, Chantalle says she doesn't think she'll make a good live streamer in real life, 'cos she doesn't think she can speak well enough.
8DAYS.SG: Love is in the air recently, what with all the celeb weddings like Rebecca, Felicia…
CHANTALLE NG: Yeah! I can't wait for mine (laughs)
Isn't it nice to have a love like that?
Yeah, definitely. I... witnessed from the sidelines the love between Jeffrey and Felicia. They're really so sweet, you know. Even before they were engaged right, I was filming a show with Felicia [Leave No Soul Behind], and Jeffrey would like bring a lot of snacks for everyone on set.
They weren't just basic snacks. He'd bring like bird's nest, or almond paste, the kind that's healthy. And I just feel that the interaction between the two of them is really sweet. When I was at their wedding, I couldn't... like I just kept tearing up.
I met Rebecca's husband during an event. He came to help her carry her bag, and it was like. Oh My God. He was wearing a suit and he looked so handsome. So yeah I think love is really in the air, I can't wait for... the next wedding, I'm thinking it's Hong Ling and Nick's. I've been telling Hong Ling like: 'Please, I can't wait for your wedding.'
About that marriage timeline you mentioned, does that mean that you have someone in mind?
Okay, I'm talking to someone now, and I... I feel like if it ever gets to a stage where it's something that I'd like to share, then I'd definitely be open about it.
Does this mean you guys are not official yet?
Yeah, we're just getting to know each other. We are at that age where we should be out dating people, and put ourselves out there. I don't believe in shying away from opportunities to meet people, you know, just 'cos of my occupation.
Would you like to share more about the other party?
No, not at the moment. I think it should get to a stage where we're both comfortable, and if we ever decide to commit, and be in like a long-term relationship, then I'd definitely share it with everyone.
You guys are just 'talking' for now?
Yeah! (laughs)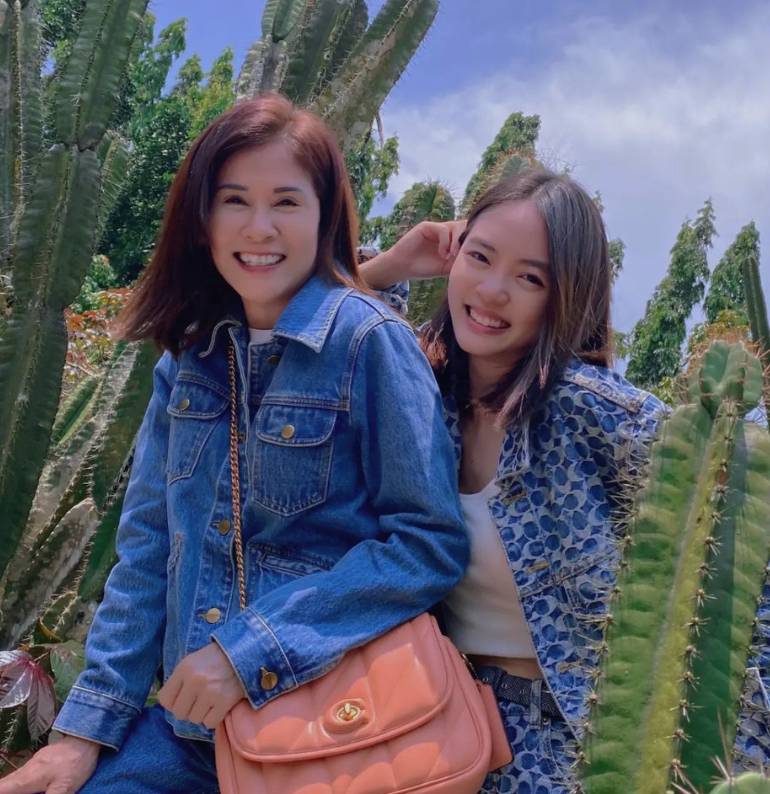 Mama knows best.
Do you speak to your mum [actress Lin Meijiao] about your relationship?
Yeah, she knows all of my friends, and... you know, I think that in a relationship, you should begin as friends, right? Yeah, so at the friend stage, she's already met all of them. 
And she's familiar with him?
Yeah, and also like I don't have many friends (laughs). I'm always so busy with work. Of course, I'm very lucky to have met good friends at work, and my mum knows them. But you know, out of work, I don't really have opportunities to meet someone new. 
When it comes to life, a lot of our viewpoints and thoughts are shaped by our experiences when we're younger and our parents. So in that vein, do you feel like your relationship between your parents has shaped the way you view love?
I think my parent's relationship, it ended when I was just a few months old. So I really don't have a very strong impression of it.
Growing up, most of my impression of a relationship and how you should be with someone else, came from my mother. And she's a very strong influence in my life.
I don't think it felt like it was a negative impression, the one that was given to me as a kid. In fact, it was one that was very hopeful, it was about love, and giving, you know.
So... yeah, growing up, I've always been very hopeful of being in a relationship. I feel like it would go very well.
You can catch Love At First Bite on meWATCH here. The first episode is embedded below. The drama is currently airing every weekday, 9pm on Ch 8.
Photos: Mediacorp, Chantalle Ng/Instagram